Updated September 7, 2022.
Inbound marketing is one of the most popular marketing methods that exist today—for good reason! Knowing how to leverage this new trend properly is imperative if you want to take your property management business to the next level. Here are ten inbound marketing ideas you need to integrate into your marketing plan.
1. Create Surveys
Giving your potential clients a voice is a great way to generate interest in your content. Surveys help visitors to your property management website feel like what they have to say matters. As a bonus, surveys can also be an excellent data collection tool: you can use the data for several things, including creating your buyer personas.
2. Leverage Email Marketing Campaigns
It's not enough anymore just to send out an email campaign—you have to include the kind of informative content that is going to make the receiver want to open it. Open and click rates excel with a captivating subject line and a CTA that invokes interest. The headline can often be your most important component—it's the first thing clients see before they choose to read it or trash it.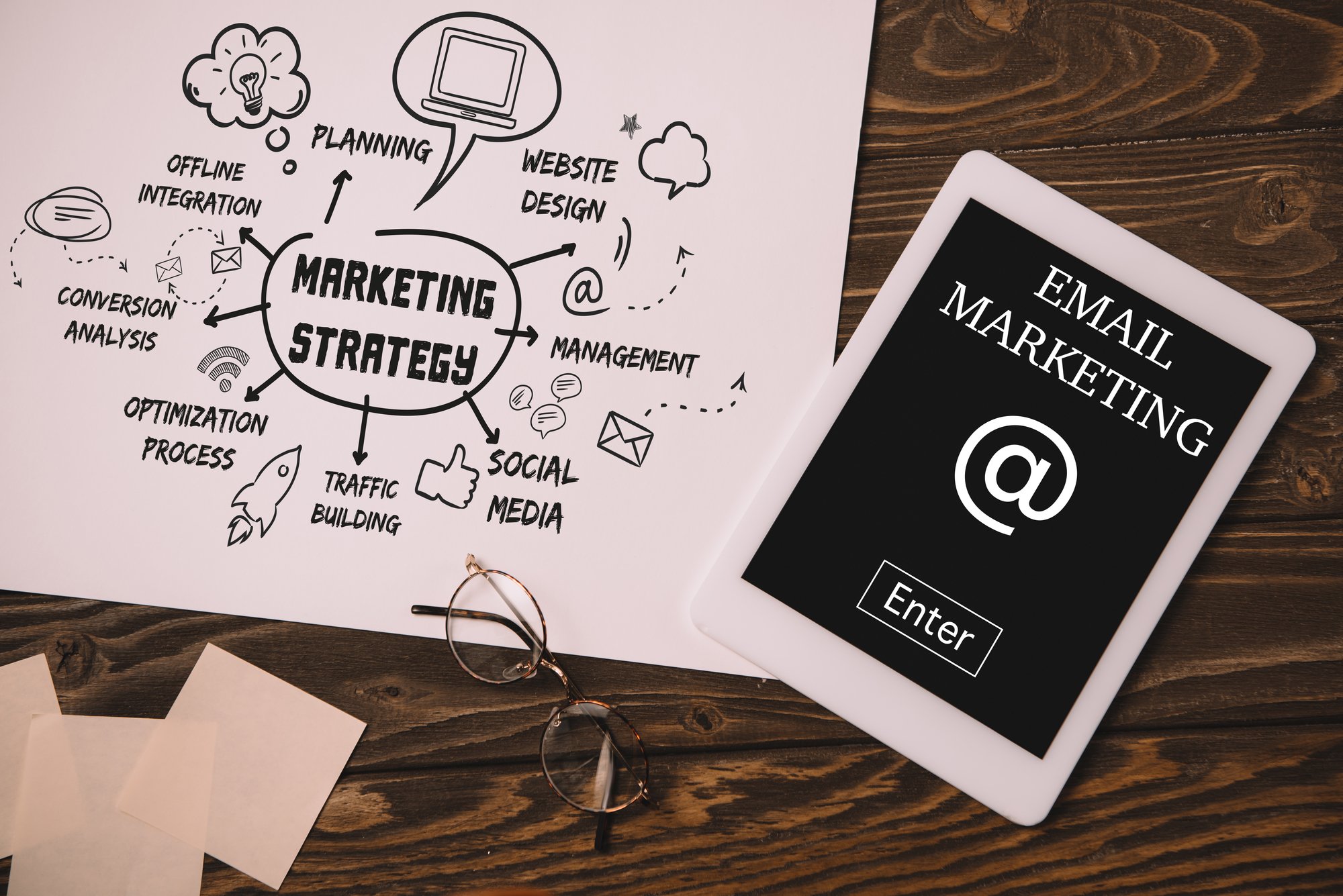 3. Create Client Incentives
Have you ever considered running a contest in order to encourage content sharing and get your business exposed to an audience who might not have heard of you before? If not, then now is the time! Perhaps your business has a valuable blog post called "Should You Fire Your Client?" You know this is the kind of content people want to read—because every client has been there. Consider promoting the blog post on a social media network like Facebook and offer a free giveaway entry to each person who "likes" or "comments" on the post; this is an excellent way to create buzz, all while getting your content seen!
4. Take Advantage of Software
HubSpot is quickly becoming an essential marketing tool for businesses everywhere: they offer a multi-tiered platform that provides marketing, sales, and service software in one location. This makes it easier for your entire team to have access to the same set of information and tools, all while promoting company-wide efficiency and management with ease.
5. Have Chatbots Available
Just ten years ago if your business was closed, then it was closed. Today, there is a multitude of options that allow your business to remain operational at all times—day or night. Now, when your customer service representatives log off for the evening, you can enlist the help of chatbots and automated ticketing to hold down the fort when tenants have maintenance requests. You can even use chatbots on your website to support website visitors.
6. Real-Time Dialogue Boxes on Your Website
When someone visits your website, they are already interested in what your company has to offer: don't let them get away! A real-time dialogue box provides a way for your customer service and sales team to communicate with the potential client. You can even utilize workflow automation by having a "chatbot" first interact with the website visitor. Then, if they reply and demonstrate an interest in further conversing for additional information, your sales or customer service team can take over. This simple addition to your property management website can help you take people from "potential" clients to legitimate clients.
7. Create Captivating Blog Content
This is not as easy as it sounds: there are several key elements to keep in mind. You can have valuable, smart content that nobody sees if it's not written with Search Engine Optimization (SEO) in mind. Be certain that there are not only SEO terms integrated into the content, but that those SEO terms are in headlines and introductory sentences, where it matters most to search engines like Google and Bing.
Once you have a good understanding of how SEO works, make sure that your content is informative and serving a purpose; you want potential clients to come across your content—even if they don't intend to! By creating blog posts that inform, you'll build trust and rapport with your audience rather than providing a mere throw-away read.
8. Research and Highlight SEO Keywords
As mentioned above, the use of SEO keywords is essential to your content's success! They are arguably just as critical as the content itself. First, you will need to do some research to find out what the top SEO terms are for property management companies. You will then need to create "head" keywords—one-to-three word long phrases—that can reach a greater number of people (which also means more competition). You will then need "long-tail" keywords, which are longer phrases that have lower competition—but also generate fewer searches. Both types of SEO keywords are essential to your content's success.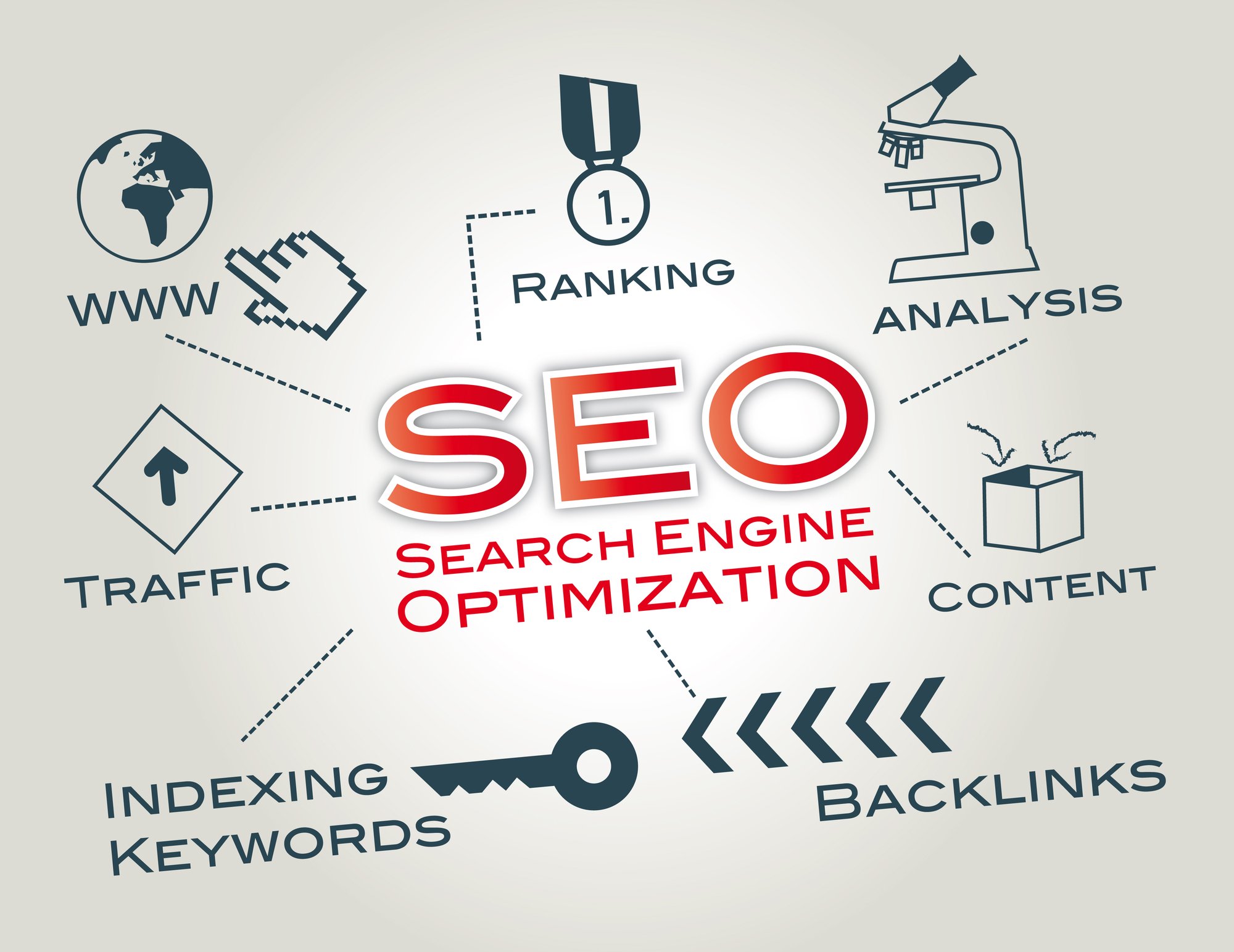 9. Polish Those #SocialMedia Profiles!
Your social media accounts will often be the first impression potential clients have with your business. It's crucial that the images you choose to feature, such as your profile picture and your wallpaper, be an updated and accurate reflection of what you want your first impression to be. You should also focus on having grammatically correct posts without major typos or other common errors—you want your first impression to be a good one!
10. Keep Telephone Hold Times to a Minimum
This is an oldie, but a goodie: when clients or potential clients call you, it's vital that their time is respected. If they are sitting on hold for an extended period, they're going to feel like they aren't a priority—it's also possible that they might hang up and take their business elsewhere. If you're going to put a client on hold for a considerable length of time, it's wise to check back in with them periodically.
Another thing to keep in mind is over automation—if you give your clients too many hoops to jump through to reach an extension where they can talk to a human being, they're more likely to hang up than run the gauntlet.
Comprehensive Marketing Is a Must
Are you ready to give these ten inbound marketing ideas a try? As a HubSpot Diamond Agency, Geekly Media is prepared to help guide you every step of the way. Together, we will develop a marketing plan for your property management company that will succeed.
A great place to get started with any inbound marketing strategy is to read our extensive blog series on marketing for property management companies! We walk you through the entire process—from research, to launch. Take a look at part two, "Property Management Marketing Campaigns: Crafting Your Plan," to get a detailed look at the key components every property management campaign must have to succeed.