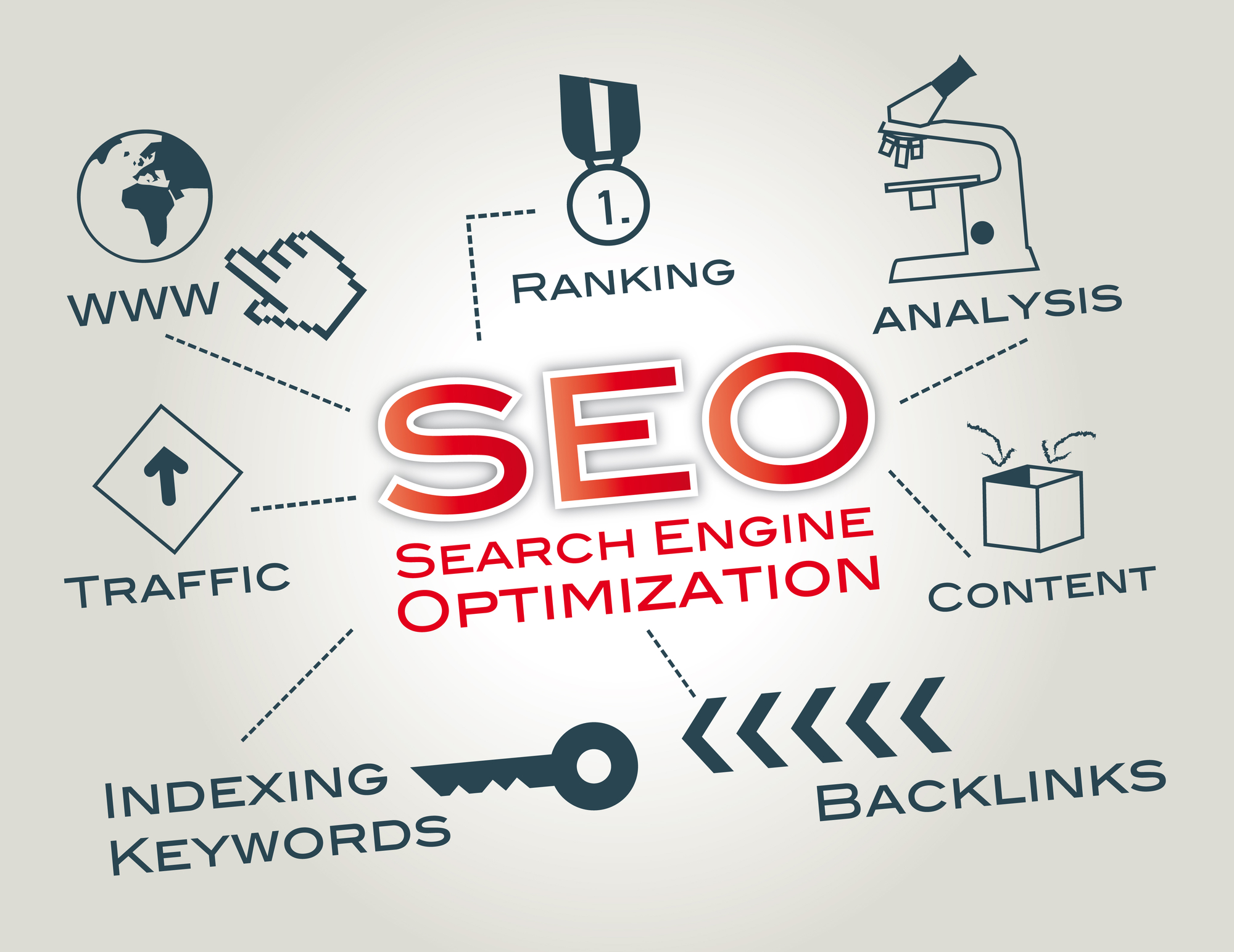 10 Inbound Marketing Ideas to Maximize Property Management Marketing
Published August 1, 2019. Updated September 7, 2023.
Inbound marketing is one of the most popular marketing methods that exist today — and for good reason! Knowing how to leverage this strategy properly is imperative if you want to take your property management business to the next level.
Unlike traditional, interruptive marketing strategies, inbound marketing focuses on creating valuable content that solves problems and addresses the needs of your target audience. This helps to naturally attract prospective tenants and property owners to your business.
So, if you want to elevate your property management business and experience more traffic and leads, you'll want to infuse your property management marketing plan with these ten key inbound marketing ideas.
From creating informative blogs and targeted social media campaigns to employing search engine optimization (SEO), we've seen firsthand how these strategies build trust, cultivate relationships, and, ultimately, convert leads into loyal customers.
1. Create Surveys
Giving your potential clients a voice is a great way to generate interest in your content.
Surveys help visitors to your property management website feel like what they have to say matters. As a bonus, surveys can also be an excellent data collection tool: you can use the data for several things, including creating your buyer personas.
A CRM like HubSpot makes it easy to create and send surveys to your contacts, then collect the data and make informed decisions about your content marketing strategy. For example, using a survey to gain insights into the pain points of your customers and potential clients can help you craft content for yoru property management blog that answers those questions with your expertise.
As your optimized content publishes and shows up in search results pages, your site experiences more traffic and better leads! Answering real questions with authoritative and helpful content is one of the best ways to drive more traffic.
2. Leverage Email Marketing Campaigns
It's not enough anymore just to send out an email campaign — you have to include the kind of informative content that makes the receiver want to open it.
Open and click rates excel with a captivating subject line and a CTA that invokes interest. The subject line can often be your most important component — it's the first thing clients see before they choose to read it or trash it. So, put some thought into your email subject lines, and keep body content short and to the point with a compelling offer or CTA (call to action) that helps convert more email subscribers into customers.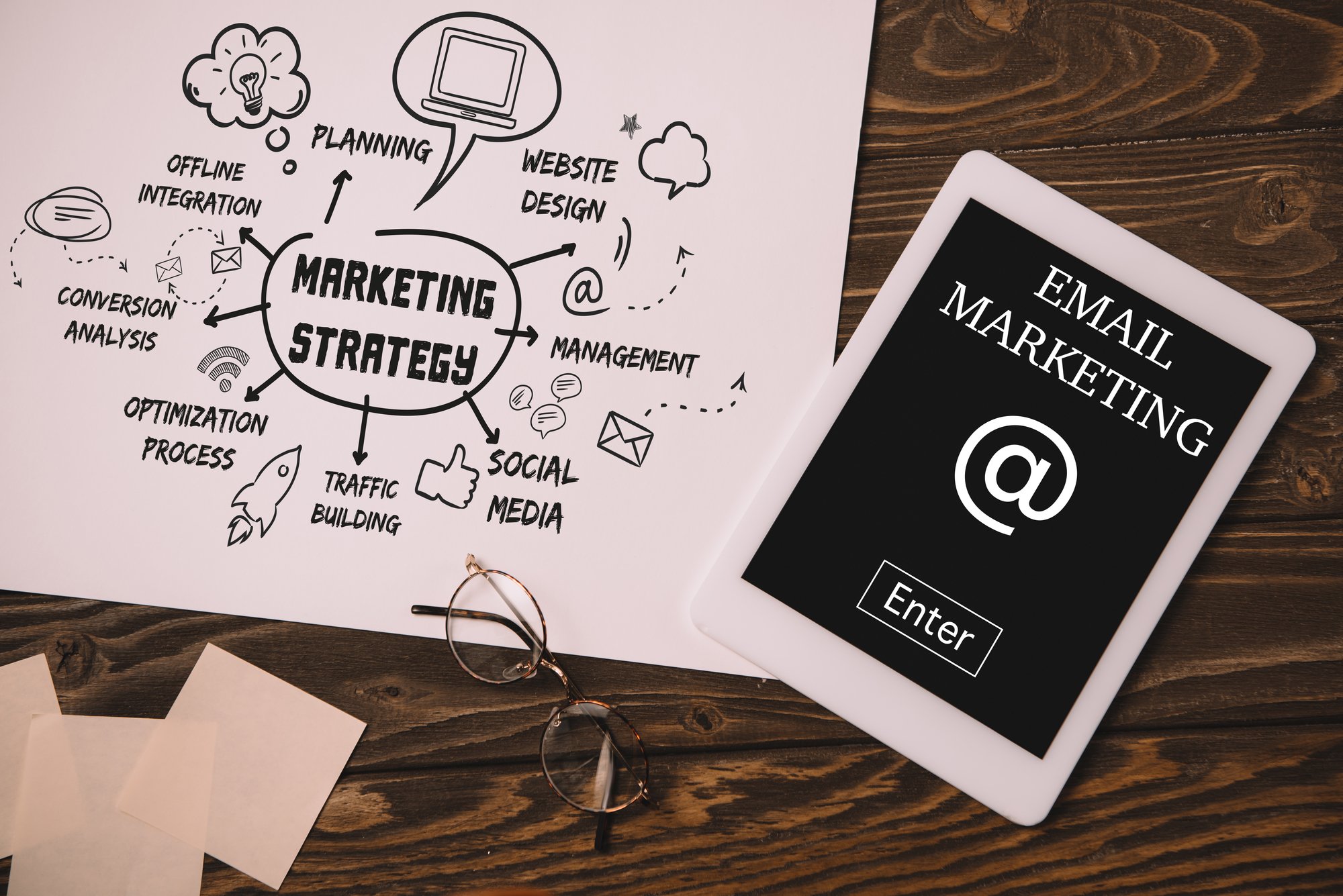 3. Create Client Incentives
Have you ever considered running a contest to encourage content sharing and get your business exposed to an audience who might not have heard of you before? If not, then now is the time!
Perhaps your business has a valuable blog post called "Should You Fire Your Client?" You know this is the kind of content people want to read — because every client has been there. Consider promoting the blog post on a social media network like Facebook and offer a free giveaway entry to each person who "likes" or "comments" on the post.
This is an excellent way to create buzz, all while getting your content seen!
4. Take Advantage of Software
HubSpot has quickly become an essential marketing tool for businesses everywhere, including property management companies.
They offer a multi-tiered platform that provides marketing, sales, and service software in one location. This makes it easier for your entire team to access the same set of information and tools, all while promoting company-wide efficiency and management.
With a CRM like HubSpot, it's easier to publish good SEO content, track campaigns, track contacts, nurture leads, keep your sales team engaged, and much more!
5. Utilize Chatbots
Not long ago, if your business was closed, it was closed. No one was available to answer customer questions, deal with emergencies, or keep an eye on the storefront.
Today, there is a multitude of options that allow your business to remain operational at all times — day or night. Now, when your customer service representatives log off for the evening, you can enlist the help of chatbots and automated ticketing to hold down the fort when tenants have maintenance requests.
You can even use chatbots on your website to support website visitors, answer common questions, direct visitors to helpful blogs or knowledgebase articles, and more. Utilizing a chatbot is like having another employee who keeps an eye on things and helps engage potential leads while your team takes the night off.
6. Add Real-Time Dialogue Boxes to Your Website
When someone visits your website, they are already interested in what your company has to offer: don't let them get away!
A real-time dialogue box (which can also appear like a chatbot on your website) provides a way for your customer service and sales team to communicate with the potential client.
You can even utilize workflow automation by having a "chatbot" first interact with the website visitor. Then, if they reply and demonstrate an interest in further conversing for additional information, your sales or customer service team can take over.
This simple addition to your property management website can help you take people from "potential" clients to legitimate clients. It can also help optimize how you use your team and their time. If a chatbot can answer simple questions or help weed out visitors who aren't good potential leads, your sales team has more time to focus on the quality leads coming to your site through your inbound marketing efforts.
7. Create Captivating Property Management Blog Content
This is not as easy as it sounds. Writing "just anything" to get it on your website can actually do more harm than good.
There are several key elements to keep in mind when creating a blog post and, ultimately, your library of SEO content as your property management blog. You can have valuable, smart content that nobody sees if it's not written with search engine optimization (SEO) in mind.
Be certain that there are not only keywords integrated into the content but that those terms are in headlines and introductory sentences, where it matters most to search engines like Google and Bing. You'll also need to apply additional on-page SEO tactics, like internal and external links and optimized formatting, to catch the search engines' attention and send traffic your way.
Once you understand how SEO works, ensure your content is informative and serves a purpose; you want potential clients to come across your content — even if they don't intend to!
By creating blog posts that inform, you'll build trust and rapport with your audience rather than providing a mere throw-away read.
8. Research and Highlight SEO Keywords
As mentioned above, the use of SEO keywords is essential to your content's success! They are arguably just as critical as the content itself.
First, you will need to do some research to determine the top SEO terms for property management companies and your location. You will then need to create "head" keywords —one-to-three-word long phrases— that can reach a greater number of people (which also means more competition).
You will also need "long-tail" keywords, which are longer phrases that have lower competition — but also generate fewer searches. Both types of SEO keywords are essential to your content's success.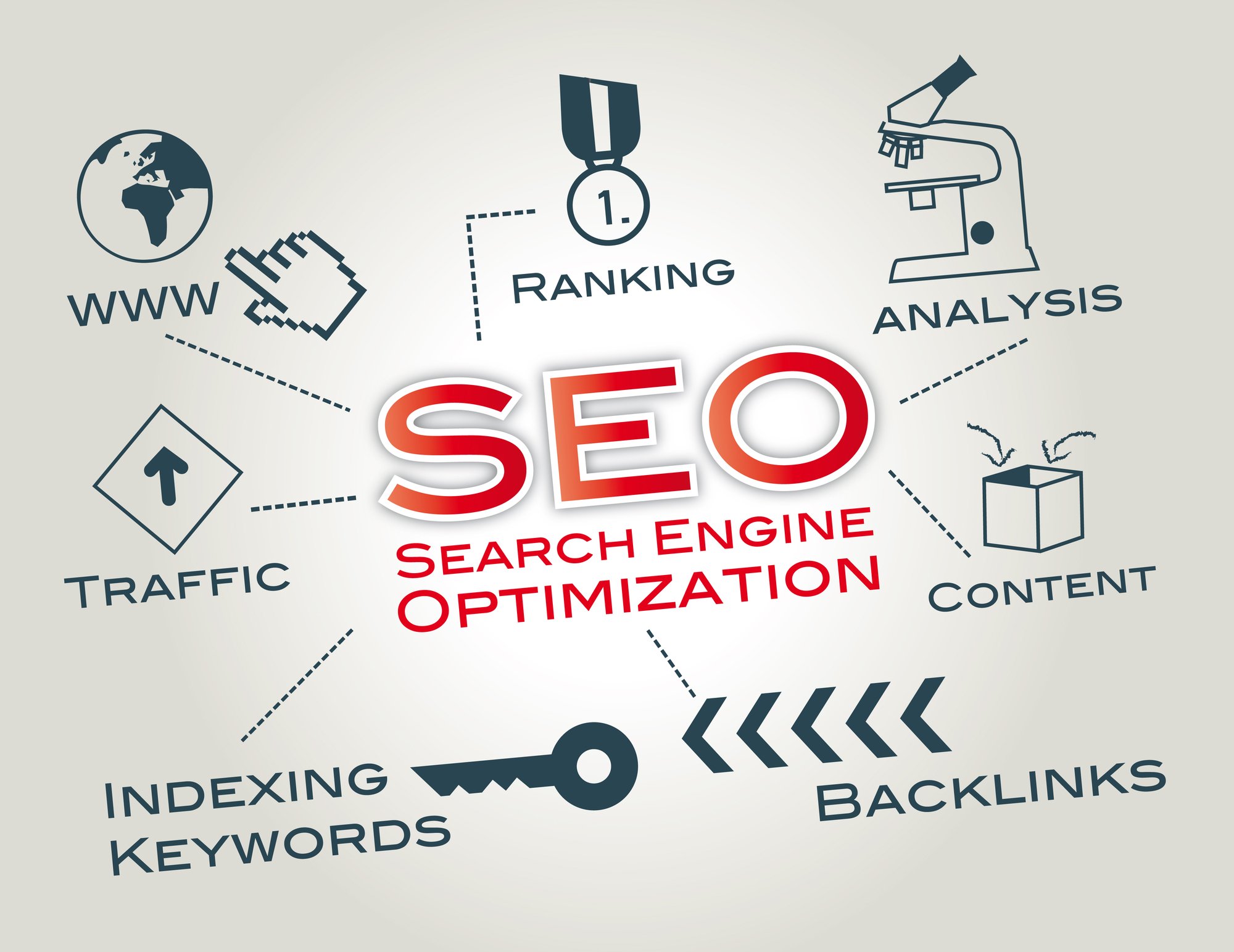 9. Polish Those #SocialMedia Profiles!
Your social media accounts will often be the first impression potential clients have of your business. So, it's crucial that the images you choose to feature, such as your profile picture and your wallpaper, be an updated and accurate reflection of what you want your first impression to be.
You should also focus on having grammatically correct posts without major typos or other common errors — you want your first impression to be a good one!
Use your social platforms to engage with your audience, build loyal fans, and promote your content.
10. Keep Telephone Hold Times to a Minimum
This is an oldie but a goodie: When clients or potential clients call you, it's vital that their time is respected.
If they are sitting on hold for an extended period, they will feel like they aren't a priority — it's also possible that they might hang up and take their business elsewhere. If you put a client on hold for a considerable length of time, it's wise to check back in with them periodically.
Another thing to keep in mind is "over automation." If you give your clients too many hoops to jump through to reach an extension where they can talk to a human being, they're more likely to hang up than run the gauntlet.
Why is this an inbound marketing strategy? As you apply strategies 1-9 that we've mentioned today (and other inbound strategies), you'll experience an increase in your lead generation volume. One of the worst things you can do is waste time for valuable leads who come to you for answers and your services.
So, don't waste the impact of better property management marketing efforts by leaving potential (or current) customers on hold for too long!
Boost Your Property Management Marketing Success With These Strategies
Are you ready to give these ten inbound marketing ideas a try? As a HubSpot Diamond Agency, Geekly Media is prepared to help guide you every step of the way. Together, we will develop a marketing plan for your property management company that will succeed.
A great place to get started with any inbound marketing strategy is to read our extensive blog series on marketing for property management companies! We walk you through the entire process — from research to launch. Take a look at part two, "Property Management Marketing Campaigns: Crafting Your Plan," to get a detailed look at the key components every property management campaign must have to succeed.