Do you want to build and execute a successful marketing campaign for your property management business? You've come to the right place: Geekly Media specializes in Inbound Marketing and Operational Automation for Property Managers, and we're always happy to share our expertise.
In this blog series, we will cover all the elements of a successful marketing campaign and guide you through the process of creating one. The first blog in the series will discuss how research is the backbone of any marketing campaign; blog two will cover the campaign plan, and blog three will cover the execution of the campaign.
Crafting a Marketing Campaign
The first step to crafting a marketing campaign is to set up your foundational marketing elements:
Buyer Personas
The "Why"
Brand Story
We will touch on each of these elements before moving into the creative aspects of planning your first campaign and why they function as critical components.
Crafting a Buyer Persona
The first step is to create accurate Buyer Personas. A Buyer Persona is a collection of demographic and sociographic information built into a fictional representation of your ideal customer.

You will use your Buyer Persona in both sales and marketing; it is an invaluable tool. For this reason, crafting an accurate Buyer Persona at the start of your marketing efforts can make or break your entire campaign.
Revisiting Your "Why"
After crafting your Buyer Persona, it is time to build your brand story. Before creating a brand story, however, you need one more piece of information: your company's "Why." The "Why" is your reason for doing business.
Underneath the motivation of profit, why do you do what you do? Understanding your "Why" and "How" will let you build a brand story in which your company can effectively communicate to your Persona while developing trust.
Most companies have their "Why" built already in the form of mission and vision statements: take the time to update and revise these statements and bring them to the forefront while you work on writing your brand story.
Writing Your Brand Story
A brand story is a narrative that brings together your Buyer Persona and your "Why." A brand story is not the story of how your brand came to be; It's the story of how your ideal customer (Buyer Persona) meets your brand and how you help your Persona solve their problems and avoid failure.
A brand story for a property management company might look something like this.
Your Persona, Landlord Lily, is ready to move her family to a bigger home that will better meet their needs. Unfortunately, market conditions are weak, and if Lily sells her home, she will be taking a loss. Lily is not in a position to take a loss, but she also isn't in a position to pay two mortgages.
Then, Lily meets your company: Property Management Experts. Your company has experience with finding tenants and setting rental amounts that will help solve Lily's problem. Lily ends up working with you because your full-service solution is what she needs, avoiding the failure of ending up with two mortgages that she cannot afford.
Seems pretty straightforward, right? It is. However, completing this exercise is going to help you understand, from the customer's perspective, what messaging will be effective.
Understanding the Buyer's Journey
Now that you've taken the time to refresh your understanding of who your ideal customer is, what and why you do what you do, and how that all works together, you need a refresher on the Buyer's Journey.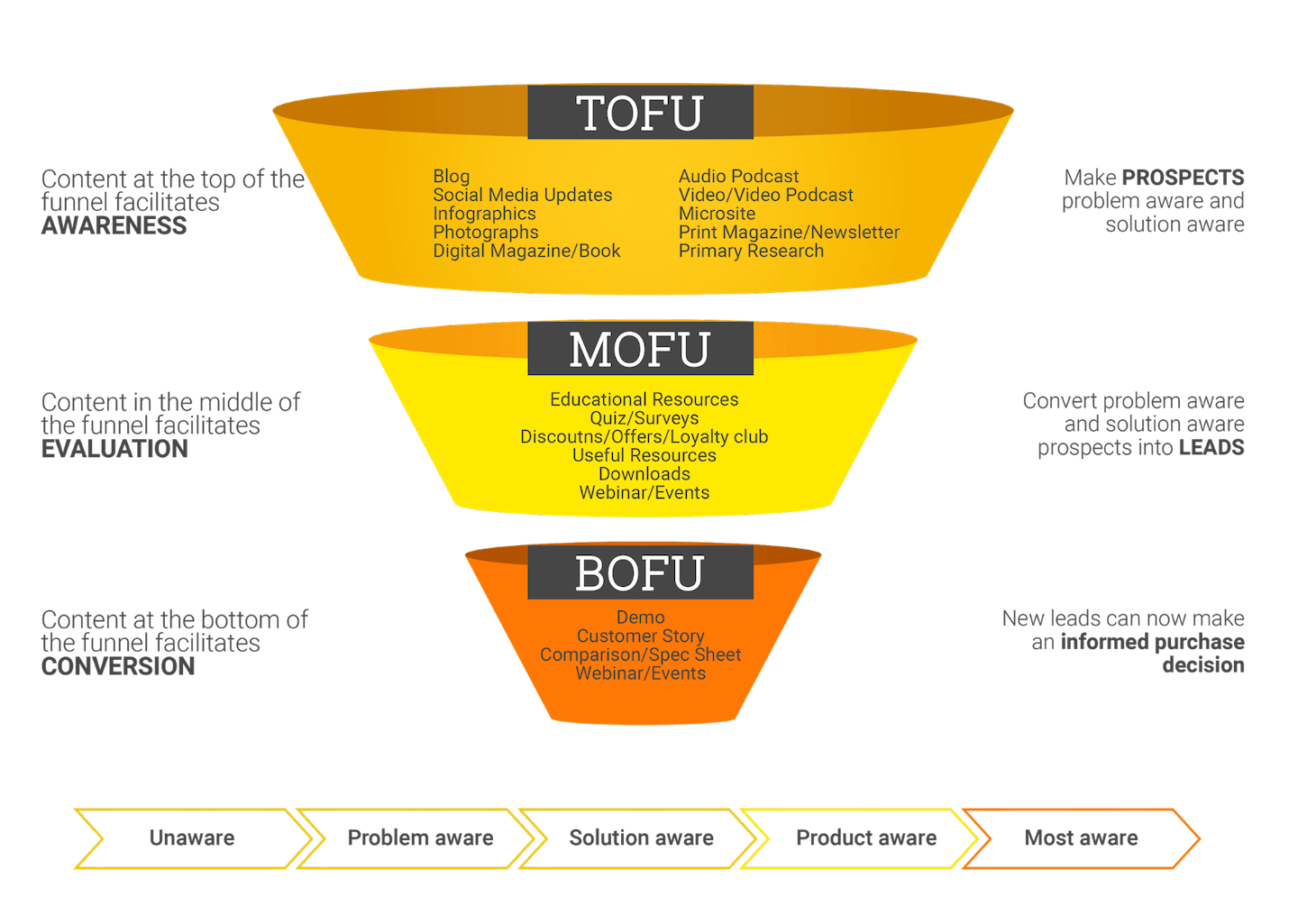 The Buyer's Journey is how we describe the different stages a buyer goes through when they are deciding to make a purchase. It consists of three primary stages:
Awareness: a buyer is learning about their problem. The awareness stage is when a consumer does the most research and learning.
Consideration: a buyer is just learning about your service and company and considering you as a solution to their problem.
Decision: if a consumer is still considering you at this stage, you've made their shortlist, and they are taking final steps to choose their solution.
Bring It All Together For Campaign Success!
Crafting a successful campaign is the result of bringing all of these elements together. First, you need to know who you're marketing to (Buyer Personas). Next, you need to remember your "Why" and determine how your "Why" and your Persona come together in the brand story. Finally, you take these elements and create campaigns that target your Persona at every stage of the Buyer's Journey.
This is the element missing from most of the websites of the clients we work with when they first come to us. Usually, a client will have some of these elements already—very rarely all of them—which is one of the biggest gaps we fill at the beginning of a client relationship. The goal is to meet the buyer where they are. By understanding these elements and how they work together, we are able to craft campaigns that draw in traffic, answer the questions buyers are asking, and help them to make informed decisions as they move through the Buyer's Journey.
Subscribe to our blog so you don't miss the next stage of "Building a Marketing Campaign: Crafting Campaign Plans with Staying Power!"