HubSpot Services
HubSpot is the most powerful marketing, sales, service, and CMS platform on the planet. That said, getting the most out of your portal can be a daunting task. Our streamlined onboarding, implementation, marketing, sales, and website services can turn your HubSpot portal into the revenue-generating machine you always knew it could be.
HUBSPOT SERVICES
Get the most out of your HubSpot portal
Aligning the efforts and direction of your marketing, sales, and service teams is essential to the success of your business. You know your HubSpot portal can accomplish that for you, but you aren't sure where to begin. We'll help you bring it all together.
HubSpot Onboarding
You purchased HubSpot and you're eager to see it work for your organization, but you're not sure where to start. Implementing workflow automation and designing successful marketing, sales, and service campaigns can be a daunting task. Our team will work with you to ensure that your portal is set up for success and train your team to achieve it.
HubSpot Portal Audits
Have you been using your HubSpot portal for a little while (or a long while) and feel like it isn't as organized or optimized as it should be? Our team of certified HubSpot Geeks will take a deep dive into your HubSpot instance and tell you what needs to be done to make the most of your investment.
Marketing Automation
HubSpot is a powerful marketing automation tool that can help you manage your sales & marketing campaigns and tasks like a pro — but where do you begin? Our expert team of marketing automation Geeks will design, develop, and manage your custom marketing campaigns so YOU can set it and forget it . . . but WE won't.
Sales Enablement
Sales enablement is a process designed to provide the right resources your sales team needs to win more deals more efficiently. The right tools could include content to answer your clients' questions, tools, knowledge, and information, which can help sell your products and services more effectively.
Revenue Operations (RevOps)
RevOps utilizes automation to help teams make decisions to grow the business. Geekly Media helps brings together people from different areas within the company, like marketing, sales, service, customer success, and finance, then helps focus these teams on the customer together.
HubSpot Configuration
No matter your business and services, your HubSpot portal must work FOR you! Geekly Media understands that no two businesses are the same with identical needs. Our HubSpot Configuration process pinpoints your specific needs and goals, then helps you configure the portal to support your business!
Is your HubSpot portal in need of attention? Speak to a Geek today!
Our team of certified HubSpot Geeks is ready to help your business grow. Schedule below and speak to a Geek, today!
HubSpot is so much more than a marketing tool.
Reach More Customers
If you use HubSpot as your central marketing platform, you can automate your marketing tasks such as email marketing, social media campaigns, and targeted ads. This can save your company a lot of time and money, while also helping you reach more of the right customers. HubSpot is the leading provider of automated marketing software, and its products are sophisticated, intuitive, highly customizable, and most importantly, scalable.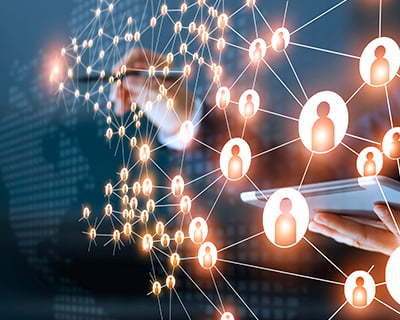 What Clients Say About Us Geeks
We worked with the Geekly team on a project that had gone off the rails. They saved the day, big time. We got great creative that "wow-ed", super fast and responsive team, friendly and fun collaboration, and made new friends. We are so grateful for Heather and the WHOLE GEEKLY team! We look forward to working with them again.

We partnered with Geekly to automate some of our operational systems. They were able to walk us through a process and build a ticketing system and automation for our rent collections, late rent/eviction process. We were able to move one full-time employee off of rent collections and re-positioned them elsewhere in the business.

Can't say enough about Geekly. They are truly experts at what they do and have helped our company tremendously!

Great experience, great team with a wealth of knowledge on HubSpot. Appreciate everything you have done to help us get up and running on HubSpot.

The Geekly team has been amazing to work with. Thanks to everything that they have helped us build our day-to-day operations run smoothly and efficiently.

The team at Geekly has been awesome to work with. They have top-notch talent in so many categories and have really delivered way above expectations on our projects. Our growing business has switched gears several times and they are able to roll with our changes effortlessly. We appreciate you all!

Geekly has truly been top-notch to work with. It is rare you find a consultant who communicates as well and follows through. Very happy with the process and outcome.

WOW, what more can I say about Geekly. They are experts at what they do and have helped our company tremendously! Dealing with Ross has been one of the highlights such a fantastic dedicated efficient detail orientated person. Thank you