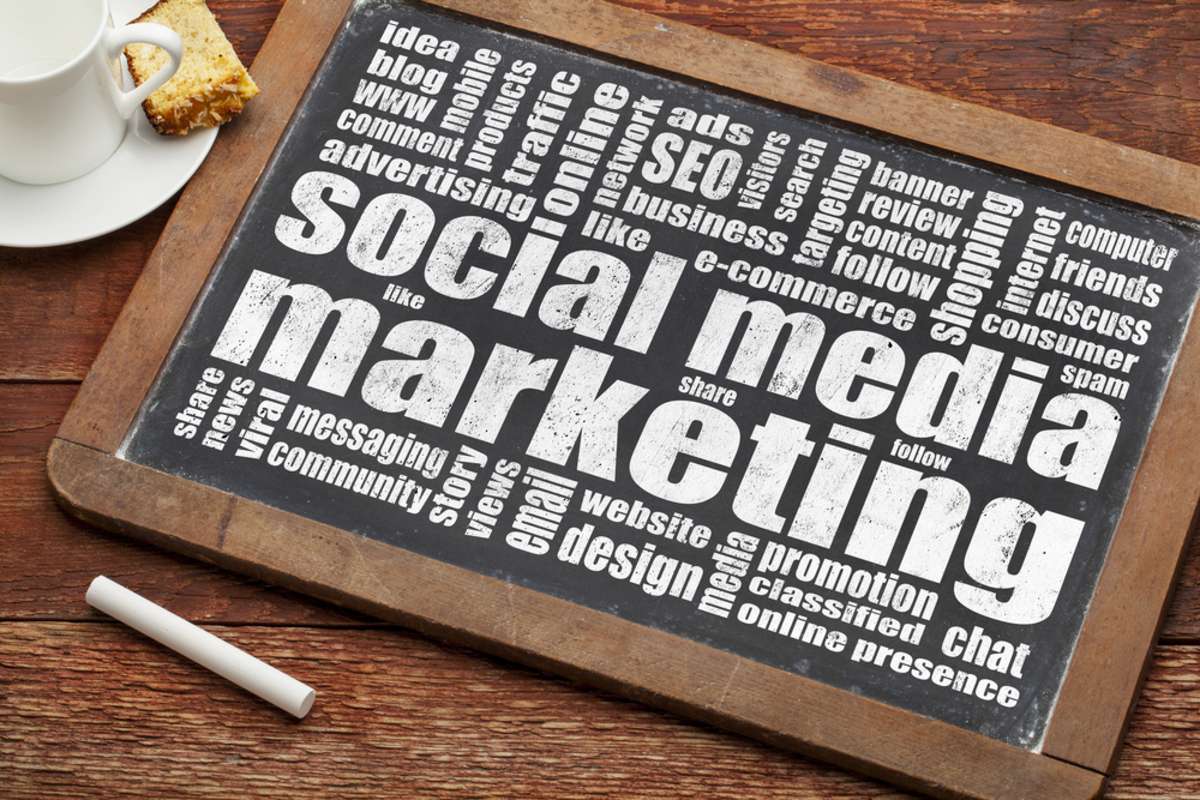 How Does Social Media Impact Your Inbound Marketing Strategy?
Published July 11, 2022
Updated April 27, 2023
Do you know where you can connect and network with your target audience at any time? In the digital era we're living in, the answer has to be online! Whether 'Googling' information or 'liking' a picture on Instagram, almost everyone spends a good part of their day online.
In addition, most of your customers are most likely using two or three social networks regularly. In fact, according to Datareportal, we achieved a new milestone in internet adoption in 2022, as over 12 trillion hours were spent online globally. As a result, establishing a social media presence for your company is an important consideration when developing a successful inbound marketing plan.
There's no denying that the success of your inbound marketing effort can be directly tied to the strength of your social media presence. In this blog, we'll talk about what inbound marketing is and answer the question, "Why is social media an important part of inbound marketing strategies."
What Is Inbound Marketing?
Meeting your customers' requirements and building long-term connections are the focus of inbound marketing efforts, which is a systematic approach to providing meaningful content that resonates with your target demographic.
With almost every industry facing massive competition (including roofing companies, real estate brokerages, property management companies, and others), one of the primary reasons why customers choose to collaborate with one brand over another is that it solves their problems. Therefore, to succeed in inbound marketing, you must provide the answers your target consumers seek.
Moreover, to reach customers at various phases of the purchasing cycle, you must use a wide range of content across multiple channels and platforms, like your website, third-party forums, and — importantly — social media.
Is Social Media an "Inbound" Strategy?
Since you post social content "outwardly," can using these platforms really be considered "inbound" marketing instead of outbound marketing? Yes!
Using your social media channels effectively helps you accomplish "inbound" efforts, primarily by driving traffic to your website. Whether you're using posts to drive engagement or to distribute SEO-driven blog posts, engaging your social platforms is an aspect of inbound marketing.
The Impact of Social Media on Your Inbound Marketing Efforts
Now that you have a better understanding of inbound marketing, let's discuss why social media plays an essential role in your inbound marketing strategy. Here are a few ways that social media helps you attract more leads!
Promote Your Content on Social Media
According to The Pew Research Center, U.S. adults under 30 now trust information from social media almost as much as from news outlets. That means there's no better place to promote your content and create a connection with your audiences with "news" and relevant content about your companies, services, or products.
Moreover, when you use social media as part of your inbound marketing strategies, you'll have access to valuable information and input from your target audience. You'll never run out of content ideas if you're engaged on social media.
Plus, your social platforms help expand your reach with more avenues to share your customized content. Linking to blogs and sharing videos through your platforms helps potential leads engage with your content and resources.
In addition, using these platforms can help you discover what resonates with your target audience in terms of relevant and popular themes. Keep in mind that your target market is eager to learn more about your company and will be happy to provide you with whatever feedback they can about what they like (and what they don't like).
Most of Your Customers Are on Social Media
When dealing with a company's customer care department, where do you turn first for answers? Like you, your customers will almost definitely use online portals, including social platforms and direct messages (or DMs). These tools make it easy for your customers to easily connect with you when it's convenient for them to reach out.
That being said, it's crucial to engage with clients or prospective customers properly for the best results. Delivering on the expectations of today's audience is key when using social media to cultivate consumer connections. Connecting with your target audience is easier if you can give them relevant and educational material in a place where you know they are most likely to be: on Facebook, LinkedIn, Instagram, Twitter, and TikTok!
Interacting with your audience through social media in a constructive, problem-solving manner can strengthen your relationships and help you convert more leads into customers. In addition, providing educational content through your social platforms can help answer questions before customers even have to ask!
Learn More About Your Audience
There is no better way to engage your audience than to provide them with information that is relevant to them. However, you can also learn a lot about your target audience by using social media. People use social media to interact with things that they find interesting and useful. As a result, social media may help you discover what your audience enjoys and appreciates — helping you find more ways to serve them better.
Engaging with your audience on social platforms allows you to tailor your material to the preferences of your target audience. As a result, you'll have an advantage over your competitors since you'll know exactly what they're looking for. You can also consider using an analytics tool to properly gauge what your customers like using the vast amount of data available on social media.
Drive Traffic To Your Website Using Social Media
There is a substantial link between a presence on social media and SEO impact. Using social media to interact and promote your content boosts your business's exposure. It also helps lead potential customers to your website, where they can learn more about your business and connect with you directly.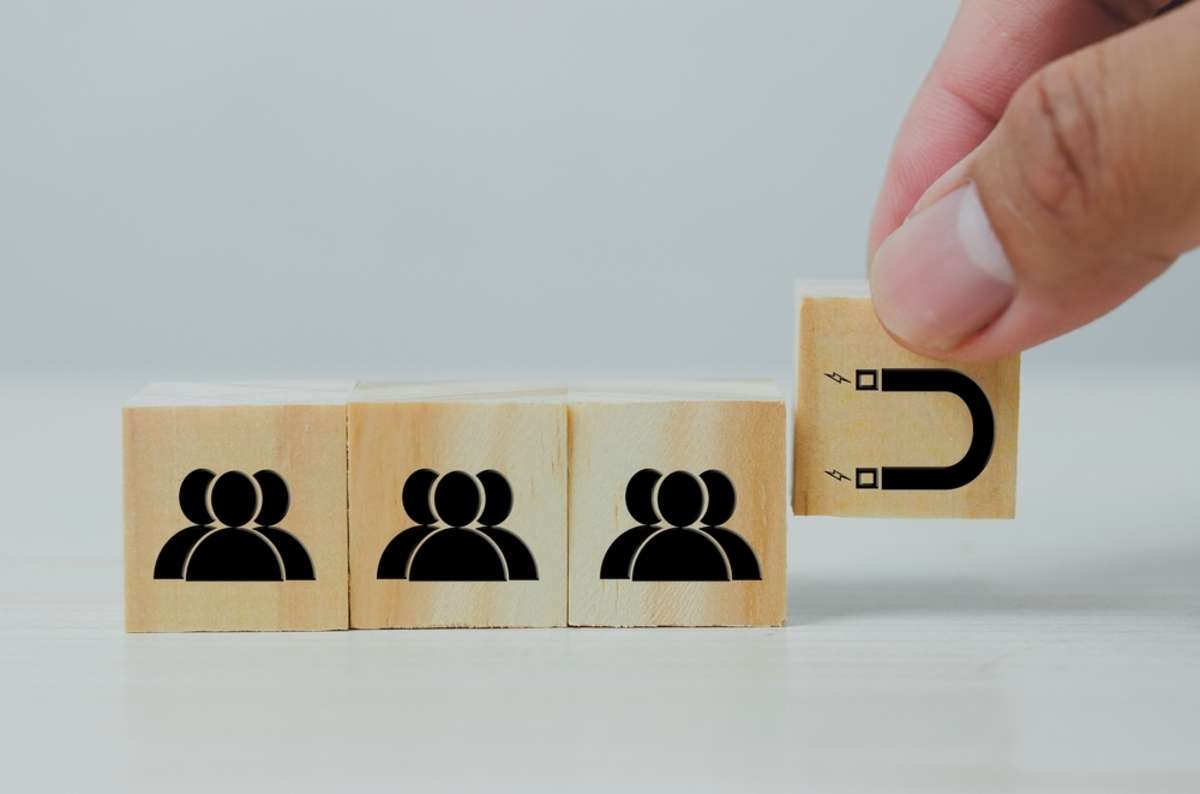 In addition to your other digital marketing efforts, improved visibility and valuable content allow you to expand your reach beyond your target demographic.
For example, when your social media marketing achieves a particular degree of authority and credibility, experts or influencers can connect to your material. Your SEO results will most likely improve when high-ranking professionals and influencers acknowledge you.
Creating clear paths between the content and engagement on your social platforms and your website also helps strengthen your authority and search engine optimization.
Improve Inbound Social Media Marketing Success With the Right Experts
Using inbound marketing is essential if you want your business to be visible to your target audience when and where they're looking for what you have to offer. Your inbound activities get a serious boost by building a strong brand presence on social media. By connecting you with your target audience and driving content production, a social media marketing strategy works in harmony with your inbound marketing efforts!
So, if you need help with social media or if you're just getting started with inbound marketing tactics, don't hesitate to Speak to a Geek for a free consultation! We'll help you apply social media strategies to boost your inbound marketing success.