Lead Generating Websites
Websites don't take vacations. Attract the right audience and find your ideal clients any time of day or night with a beautifully-designed Geekly website.
Your problem might not be your sales team, it could be your website
Building a lead-generation website doesn't have to be complicated. However, it needs to accomplish three critical objectives. It should attract the right visitors, engage those visitors with relevant content, and have the right tools to convert those visitors into leads.
Attract
A website is your greatest weapon to attract new customers and promote your products and services. By creating a user-friendly website with engaging content that answers your customers' questions, you can draw in leads who need what you have to offer.
Engage
Your website is the perfect place to engage with potential customers and convert them into paying customers. You can do this by creating compelling content, strong calls to action, and by providing free resources.
Convert
As your business expands and your customers' needs change, so should your website. Our experts are here to help you stay ahead of the curve through knowledge-based testing and continual improvement and optimization.
Is Your Website Designed To Generate Inbound Leads?
Building a successful inbound marketing website is a carefully orchestrated balance of science, art, and a little technology. Crafting an eye-catching website that also attracts the right kind of visitors begins with five fundamental components.
Five Fundamental Components
The formula is simple, but few websites properly follow the structure of the perfect inbound marketing website. Does your website make the cut?
Ready to see how Geekly can turn your website into a lead-generating machine?
Our team of certified HubSpot Geeks is ready to help your business grow. Schedule below and speak to a Geek, today!
What happens when I sign up for a Geekly website?
Step One: Create the Roadmap
Relevant keywords change over time. To keep up with the latest trends in search engine optimization, it's important to regularly update your website with relevant keywords. This will help you to target the right audience and increase your authority and organic traffic.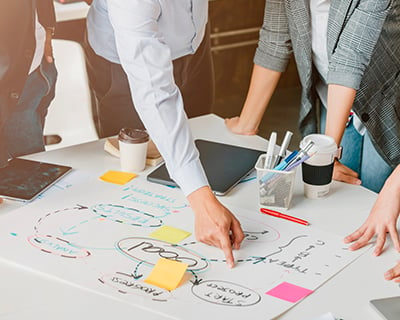 What Clients Say About Us Geeks
We worked with the Geekly team on a project that had gone off the rails. They saved the day, big time. We got great creative that "wow-ed", super fast and responsive team, friendly and fun collaboration, and made new friends. We are so grateful for Heather and the WHOLE GEEKLY team! We look forward to working with them again.

We partnered with Geekly to automate some of our operational systems. They were able to walk us through a process and build a ticketing system and automation for our rent collections, late rent/eviction process. We were able to move one full-time employee off of rent collections and re-positioned them elsewhere in the business.

Can't say enough about Geekly. They are truly experts at what they do and have helped our company tremendously!

Great experience, great team with a wealth of knowledge on HubSpot. Appreciate everything you have done to help us get up and running on HubSpot.

The Geekly team has been amazing to work with. Thanks to everything that they have helped us build our day-to-day operations run smoothly and efficiently.

The team at Geekly has been awesome to work with. They have top-notch talent in so many categories and have really delivered way above expectations on our projects. Our growing business has switched gears several times and they are able to roll with our changes effortlessly. We appreciate you all!

Geekly has truly been top-notch to work with. It is rare you find a consultant who communicates as well and follows through. Very happy with the process and outcome.

WOW, what more can I say about Geekly. They are experts at what they do and have helped our company tremendously! Dealing with Ross has been one of the highlights such a fantastic dedicated efficient detail orientated person. Thank you