Sales Enablement Services
People need tools to do their jobs. Carpenters need hammers and saws. Plumbers need wrenches and pipes. Salespeople need tools too. If you want salespeople to be successful, you need to give them access to the tools they need to do their jobs each day. They also need the training to use those tools effectively. They need access to a library of resources (articles, infographics, videos, and more) to answer any questions they may have at any hour. These tools will help your sales team do their jobs of converting leads and closing more deals to help grow your business. How do you give your sales team everything they need to do their jobs every day? The answer is simply what we call "sales enablement."
SALES ENABLEMENT
Give your sales team the tools they need
You need a sales enablement strategy to scale your business and stay profitable. A sales enablement strategy can help your salespeople close more sales from a pool of qualified leads. The perfect sales enablement approach is a custom strategy allowing your sales team to sell more products or services to potential leads who are already interested. A sales enablement strategy should include reporting and analysis, sales content optimization, technology and automation, and sales enablement software.
Data Reporting and Analysis
The modern seller's world is driven by data. But a constant stream of information can overwhelm sales reps and hurt productivity. Sales enablement professionals create systems to make data a true asset. Here are some ways of doing this: standardizing reporting to ensure your sales team gets the same reports to maximize efforts, reviewing your current process to look for improvements, and a system to qualify leads before they reach your salespeople.
Sales Content Optimization
A content audit is a critical element of any sales enablement strategy. During a content audit, you should look at all of the sales content that your company has and put it in one place. That way, your sales reps can find it quickly and share it with leads. Examples of the types of content your sales team — and potential leads — need to answer their questions: case studies, ebooks, white papers, pricing information, and product demo presentations.
Technology and Automation
There was a time when sales was a very manual business. With the tools of the 21st century, the sales job can be so much easier and more efficient. However, you have to implement those tools to accomplish your goals and help your sales team sell better and faster. Here are a few ways technology and automation can impact your sales funnel: email sequences, automated prospecting, automated direct messaging, and using sales enablement software.
Sales Enablement Software
Your team can access all of your materials and content from a centralized location using sales enablement software. This software adds new materials and resources to your library automatically. You can modify or delete existing items at any time, and the information is shared with your entire sales team instantly. Your marketing team may also access this data at any moment, allowing them to collaborate on content with sales more efficiently. Some of the more popular sales enablement software offerings include HubSpot (it's free!), Zendesk, Highspot, Outreach, and Seismic.
Ready to streamline and automate your sales process? Speak to a Geek to get started.
Our team of certified HubSpot Geeks is ready to help your business grow. Schedule below and speak to a Geek, today!
How is Sales Enablement Implemented?
Focus on the Buyer Experience
Given that sales enablement is focused on assisting your salespeople in engaging the customer, it's only natural that you'd center your efforts around the customer and their journey.
There are two aspects to this:
Understanding who the perfect buyer is and where they are in the sales cycle.
Utilizing sales techniques and training geared to the buying experience.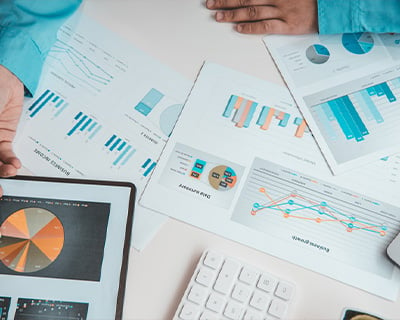 What Clients Say About Us Geeks
We worked with the Geekly team on a project that had gone off the rails. They saved the day, big time. We got great creative that "wow-ed", super fast and responsive team, friendly and fun collaboration, and made new friends. We are so grateful for Heather and the WHOLE GEEKLY team! We look forward to working with them again.

We partnered with Geekly to automate some of our operational systems. They were able to walk us through a process and build a ticketing system and automation for our rent collections, late rent/eviction process. We were able to move one full-time employee off of rent collections and re-positioned them elsewhere in the business.

Can't say enough about Geekly. They are truly experts at what they do and have helped our company tremendously!

Great experience, great team with a wealth of knowledge on HubSpot. Appreciate everything you have done to help us get up and running on HubSpot.

The Geekly team has been amazing to work with. Thanks to everything that they have helped us build our day-to-day operations run smoothly and efficiently.

The team at Geekly has been awesome to work with. They have top-notch talent in so many categories and have really delivered way above expectations on our projects. Our growing business has switched gears several times and they are able to roll with our changes effortlessly. We appreciate you all!

Geekly has truly been top-notch to work with. It is rare you find a consultant who communicates as well and follows through. Very happy with the process and outcome.

WOW, what more can I say about Geekly. They are experts at what they do and have helped our company tremendously! Dealing with Ross has been one of the highlights such a fantastic dedicated efficient detail orientated person. Thank you