Property Management Marketing Automation
Turn-key marketing for property managers
Our proven, full-funnel approach is designed specifically for property managers and their unique sales process. Take a step back, relax, and watch the leads roll in with PMMA.
Create Awareness
Increase your traffic and drive demand with our custom curated content and tools that deliver ideal property management clients directly to your sales team.
Generate Sales
Combining the power of our cutting-edge marketing platform, we boost your sales process, which means more properties under management.
Accelerate Growth
Fast-track your property management growth by creating loyal customers through quality nurturing campaigns and stellar customer service.
Smarter marketing to help you grow
The Geekly Media Property Management Marketing Automation (PMMA) works to learn your audience's behaviors and deliver smarter marketing messages to better build and grow your business.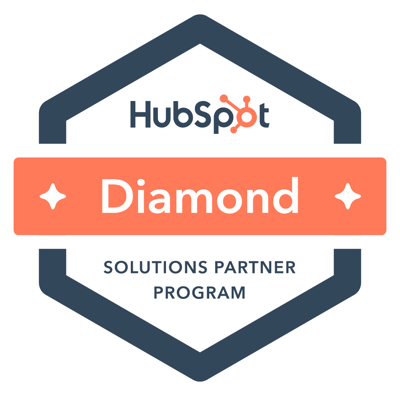 Where marketing technology meets property management expertise.
We built our PMMA system on one of the best platforms around, and RentBridge is the only HubSpot Solutions Partner who specializes in working specifically with residential property management companies like yours. By integrating marketing technology and property management expertise, RentBridge will partner with you to convert your clients into raving fans.
Generate Leads & Close Deals
How PMMA Works
Email Sequences
Automate your sales process and keep prospects from getting lost in the shuffle by using email sequences custom-designed by Geekly Media property management consultants.
Sales Automation
Increase your efficiency by utilizing workflows for manual and repetitive tasks: Lead distribution, task-timers, automated deal creation, and more.
Predictive Lead Scoring
Increase the probability of closing the deal by automatically scoring and prioritizing your owner leads.
Email Templates
Control the quality and efficiency of your team's communications through email templates, custom-designed by Geekly Media property management consultants.
Reporting
See what you need to see, exactly when you need to see it through customized and automated reporting.
Tracking
Track the activity of every lead, including email opens, link clicks, document downloads, and more.
Website Design & Development
Your website should be your company's rainmaker: the rep working 24/7/365 to generate a stream of profitable leads for your business. Our custom websites do more than just look pretty. They're optimized for search engines and conversions. Not only that, they integrate seamlessly with NMLS and all major IDX feeds.
Website Grader
Grade your website in seconds. Then learn how to improve it for free.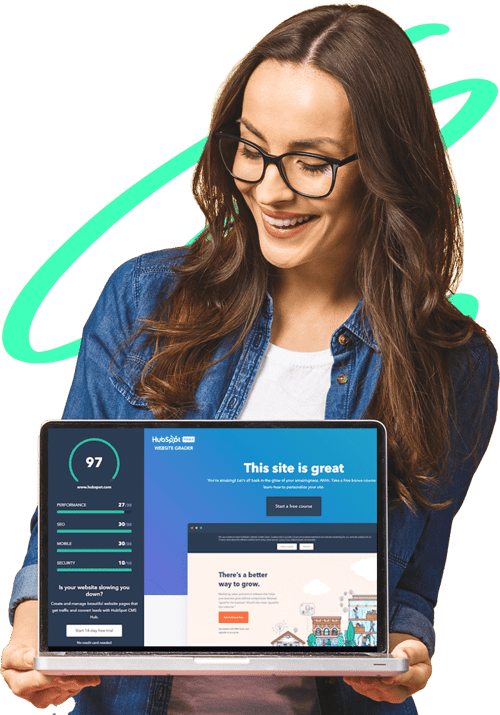 Strategy & Execution
The major component of our strategy development is clarifying your messaging and brand story. As we learn about your property management business, we are able to write your brand story and plan your campaigns. By understanding your brand story, we are able to create content that helps your prospects feel a connection with your brand—and ultimately convert.
Messaging
Messaging usually focuses on what you do, not why you do it. Letting your customers know why they should choose you is the first step to getting more property management leads.
Brand Story
We build your brand story so we can focus your messaging to showcase your why. We share the brand story with you to get your feedback and build a framework to develop your custom content around.
Content & Campaigns
We take your messaging and brand story and use it to optimize your website and other content. Now your users will convert, not leave confused.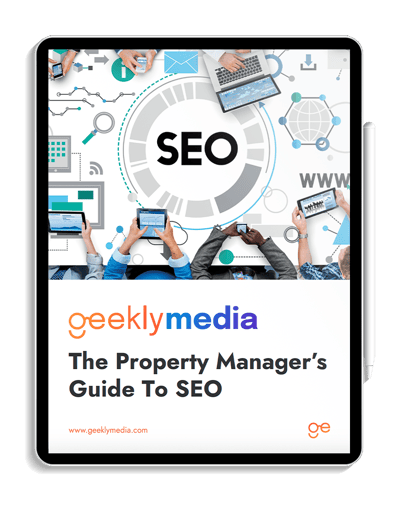 Get the Property Manager's Guide to SEO
Download this free guide!
Our guide to Search Engine Optimization (SEO) explains, in detail, everything you need to understand about SEO to optimize your property management website to place higher on search engine results pages.


Stellar Support
Our team will walk you through setup, integration and make sure you have everything you need—and nothing you don't.
In-depth Training
When you partner with Geekly Media, you'll never get stuck with a system you don't know how to use. We provide ongoing training to your team—at no cost to you.
Education
As a PMMA client, you have exclusive access to the Geekly Media Academy at no extra cost, and will benefit from the world-class educational resources that will keep your team at the top of their game.