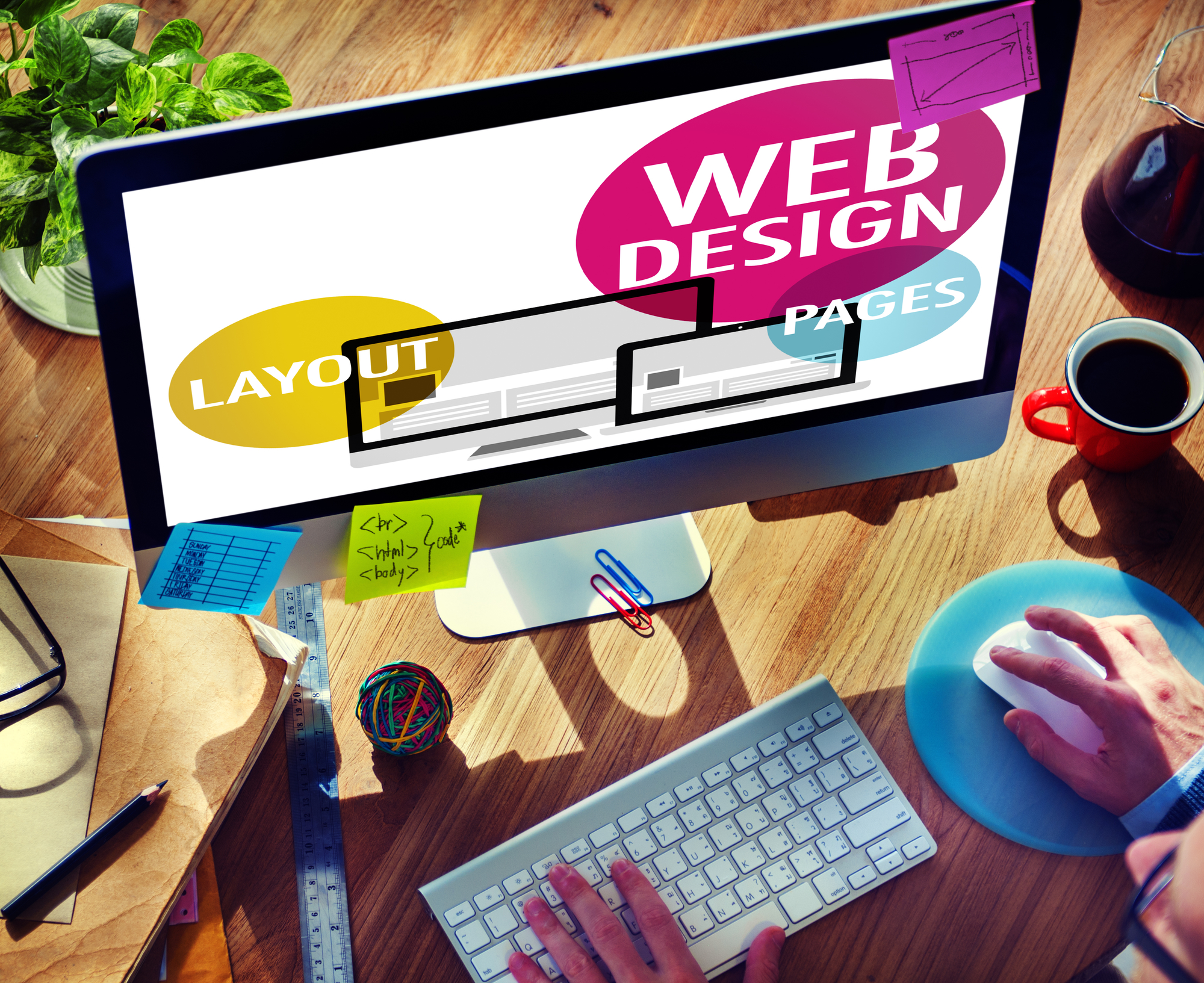 Your Property Management Website: The Inbound Marketing Voice
Published May 2, 2019. Updated September 15, 2023.
You're about to launch your new property management business venture. You've got staff and a killer idea to differentiate you from the competitors, and now you're just waiting for the customers to start your services or buy your products.
While potential customers decide if they want your services, they need somewhere to learn about what makes you unique. Your website is the first touchpoint for customers. So, it's crucial to make sure it's a good first impression.
Websites have come a long way since the mid-nineties, and so have people's expectations. No longer content to scroll through looping gifs of dancing hamsters while low-quality tunes loop in the background, people expect to get the information they came for right away. They also don't like clutter.
An effective property management website must have a clear message, get attention, and lead the potential customer somewhere. Your site must be easy to navigate, load quickly, and have plenty of content to keep them invested.
That sounds obvious, but that doesn't mean it's easy to execute. Luckily, our experts have some strategies and tools to talk about today!
Content is King
The first thing you need to do to have a good website is to have a clear message for your target audience. This doesn't mean you should talk about how great your property management company is or the experience your team has.
To be honest, customers don't really care how great your company is, although your site should clearly talk about your experience and credentials. Clients and potential customers care more about what you can do for them.
Focus your message on the customer right away. Get their attention with simple yet effective headlines and keep their attention with relevant content.
Don't Overdo It With Complexities
While (yes) content is king (and as far as we can see, always will be) for successful property management marketing strategies, that doesn't mean anyone wants to read volumes of text with SAT words they can't understand.
You're smart, you know your stuff, we get it. Explain it to me like I'm a five-year-old and add pretty pictures.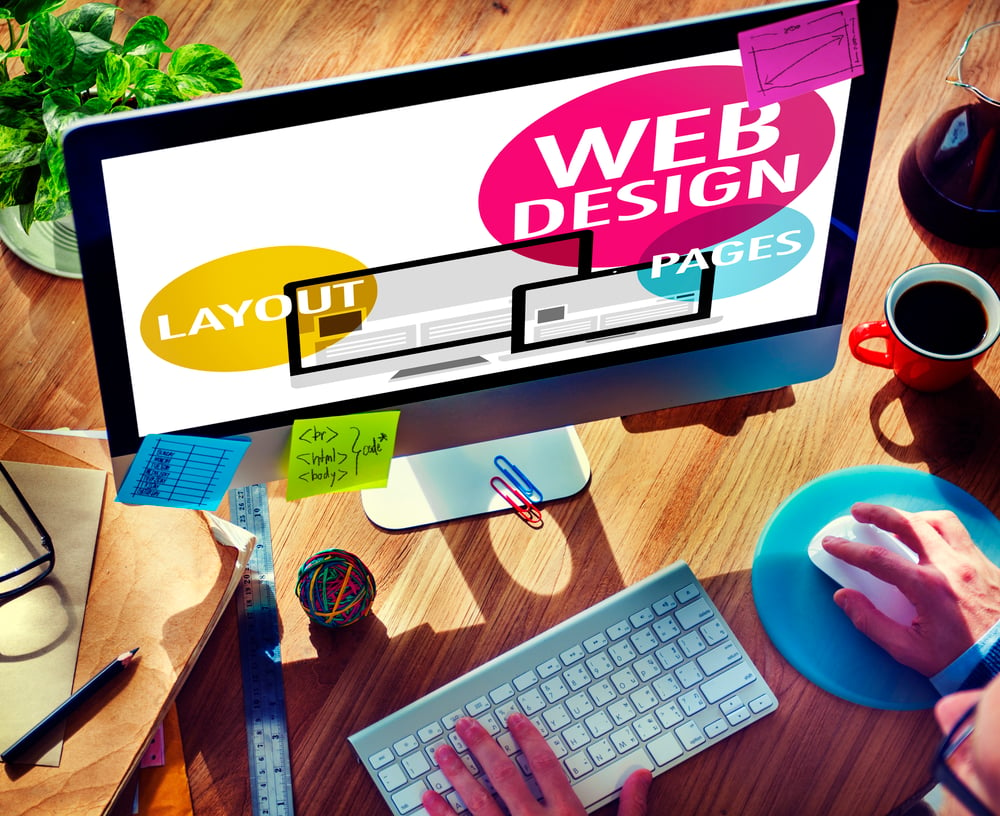 It's also crucial to consider the site's layout and structure. Important information and structural website elements like navigation menus shouldn't require any scrolling to get to. If your customers have to scroll to find what they're looking for, you've already lost them.
What Kind of Content Do You Need?
Your website isn't just a digital billboard — it's a dynamic tool that can generate leads and build relationships. So, if relevant content is king, what kind of SEO content do property managers need to generate and nurture leads?
Here's a breakdown of essential content types to consider:
Educational Blogs: Your property management blog should be full of helpful content (including evergreen content) about tenant screening, property maintenance, and investment strategies. Not only does this establish you as an expert, but it also improves SEO (search engine optimization).



Videos: Walk-through videos of properties offer a virtual tour, giving prospective tenants or buyers a real feel of the space without stepping in. Short explainer videos are also excellent for your website, blog, and social platforms.



An FAQ Page: A comprehensive FAQ section can preemptively answer questions, saving time and showing that you understand client concerns.



Newsletters: Regular updates featuring new listings, industry news, or tips can keep your audience engaged and your brand top-of-mind.



Testimonials: Customer stories can serve as social proof, validating the quality of your service.



Content Offers: Free downloads with more in-depth content about a specific pain point and solution for property owners can be excellent for capturing new leads.



Calculators and Tools: ROI (return on investment) calculators or maintenance cost calculators can offer real value, making your website a go-to resource.



Case Studies: Highlight successful rental property investments or management solutions to showcase your expertise and build credibility.
Creating valuable content drives traffic, fosters trust, and nurtures leads. A solid inbound marketing strategy will pay dividends in brand authority and customer relationships for a property manager ready to grow.
Inbound Marketing vs. Outbound Marketing
Before the internet changed the way people searched for goods and services, outbound marketing was the best way to get new customers. Now, customers come to you if they have a need for your product.
In fact, your website is the centerpiece of your inbound marketing strategy. That doesn't mean there's no need for outbound marketing or sales in your marketing strategy, but the role they play in converting leads has shifted.
Think about it like this: When it's time to upgrade your phone, you already have an idea of what you want. You know what you liked about your old phone and what you didn't. So you go to a phone store and tell them you want to upgrade.
The salesperson might ask if you already know what you want to get or what features you're looking for. Or they might immediately try to get you to buy the most expensive product in the store.
Most people prefer the first approach. They want to get some solid advice from experts, but they already know they don't need a phone with a built-in projector and cupholder. Your website needs to take a similar approach.
You're the property management expert with several products customers want; they just need to know which is right for them. Then, your website needs a call-to-action to turn casual browsers into purchasers, but you want to appear as a consultant.
Nothing pushy. Nurturing leads into new customers is the best approach for property management companies!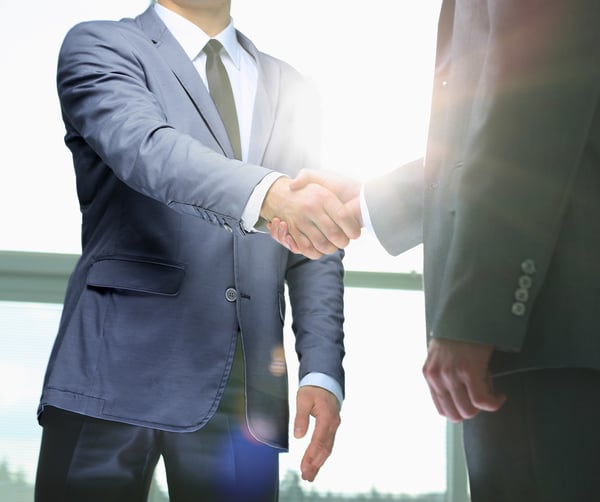 HubSpot Makes It Easy To Do More With Your Website
Now that you've got an idea for layout, content, and messaging, it's time to put it all together into an actual website. There are plenty of options to choose from to build a site and manage content.
Several platforms offer easy-to-use templates, while some require knowing how to program HTML. Some sites also make it easy to install plugins to help track your analytics. However, there's also a service that does it all.
HubSpot is built for property management businesses and inbound marketing success! It features easy-to-use templates and has analytics built right in. You can also create marketing campaigns that tie all your content together based on certain topics.
Property management company owners can easily see what's working and what isn't. Have a special event coming up? Schedule content posting to ensure maximum exposure. You can also change your website on the fly from any device.
Additionally, HubSpot's automation tools can send emails to people who signed up for some of your content, putting them into categories for further follow-up. This can take the pressure off your sales team, reducing their time on cold calls and letting them spend more time with promising leads.
Make Your Property Management Website Says What You Need it To Say
So, we know that an effective website is easy to navigate, loads quickly, and has a clear message focused on your customers. Does your current website fit the bill? If not, it's time to make some adjustments.
Your property management website must say what you need it to say (and what potential leads need to hear) as your inbound marketing voice! If you'd like to know more about inbound marketing and how to ensure your website serves you well by generating enough traffic and leads, click the link below for a free consultation to see what Geekly Media can do for you.