Updated May 09, 2022.
You're about to launch your new business venture. You've got staff, a killer idea to differentiate you from the competitors, and now you're just waiting for the customers to start your services or buy your products. While potential customers are deciding if they want your services, they need somewhere to go to learn about what makes you unique.
Your website is the first touchpoint for customers. Make sure it's a good first impression. Websites have come a long way since the mid-nineties, and so have people's expectations. No longer content to scroll through looping gifs of dancing hamsters while low-quality tunes loop in the background, people expect to get the information they came for right away. They also don't like clutter.
An effective business website must have a clear message, get attention, and lead the potential customer somewhere. Your site must be easy to navigate, load quickly, and have plenty of content to keep them invested.
That sounds obvious, but that doesn't mean it's easy to execute. Luckily, there are strategies and tools available to help.
Content is King
The first thing you need to do to have a good website is to have a clear message for your target audience. This doesn't mean you should talk about how great your company is or the experience your team has. To be honest, customers don't really care. They care about what you can do for them. Focus your message on the customer right away. Get their attention with simple, yet effective headlines and keep their attention with relevant content.
It's a good idea to keep your homepage simple and link off to other areas. This reduces the volume of text customers will have to sift through to find what they want. In other words, your homepage should be the cover and table of contents for your website, not the entire book.
Your website must also be visually appealing. Catchy headlines and customer-focused messages won't do anything for you if your homepage is a white screen filled with text. Photos are a great way to give your customers something to look at while your content wows them.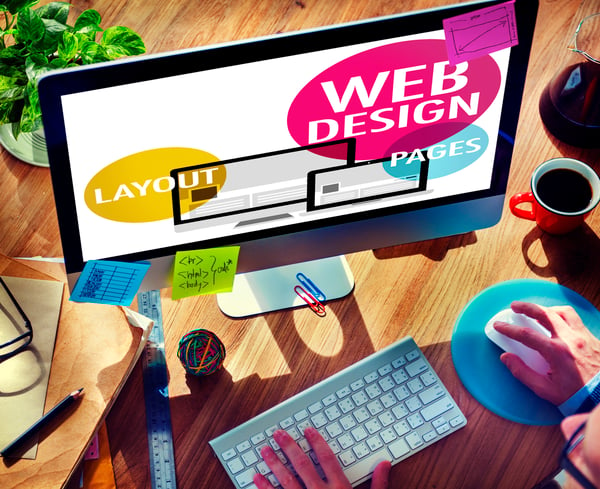 You need to consider your layout also. Important information and navigation menus shouldn't require any scrolling to get to. If your customers have to scroll to find what they're looking for, you've already lost them.
Inbound Marketing vs. Outbound Marketing
Before the internet changed the way people searched for goods and services, outbound marketing was the best way to get new customers. Now, customers come to you if they have a need for your product. In fact, your website is the centerpiece for your inbound marketing strategy. That doesn't mean there's no need for outbound marketing or sales in your marketing strategy, but the role they play in converting leads has shifted.
When it's time to upgrade your phone, you already have an idea of what you want. You know what you liked about your old phone and what you didn't. So you go to a phone store and tell them you want to upgrade. The salesperson might ask if you already know what you want to get or what features you're looking for. Or they might immediately try to get you to buy the most expensive product in the store.
Most people prefer the first approach. They want to get some solid advice from experts, but they already know they don't need a phone with a built-in projector and cupholder. Your website needs to take a similar approach.
You're the expert with several products the customer wants; they just need to know which is right for them. Your website needs to have a call-to-action to turn casual browsers into purchasers, but you want to appear as a consultant.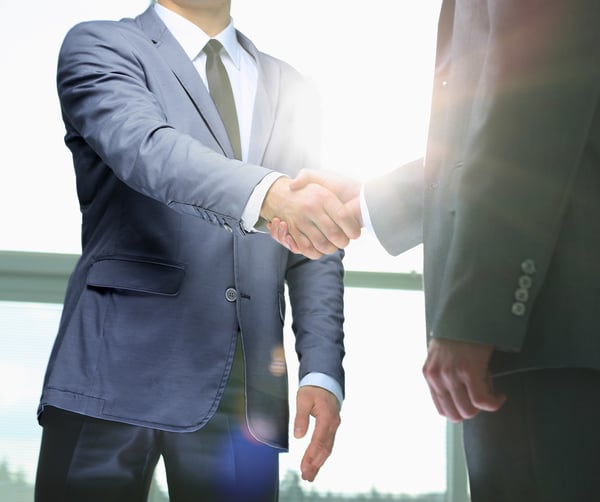 HubSpot Makes It Easy
Now that you've got an idea for layout, content, and messaging, it's time to put it all together into an actual website. There are plenty of options to choose from, and several offer easy-to-use templates while some require knowing how to program HTML. Some sites make it easy to install plugins to help track your analytics. But there's also a service that does it all.
HubSpot is built for businesses, features easy-to-use templates, and has analytics built right in. You can also create marketing campaigns that tie all your content together based on certain topics. You can easily see what's working and what isn't. Have a special event coming up? Schedule content posting to ensure maximum exposure. You can also change your website on the fly from any device.
HubSpot's automation tools can send emails to people that signed up for some of your content, putting them into categories for further follow-up. This can take the pressure off your sales team, reducing their time on cold calls and letting them spend more time with promising leads.
So, we know that an effective website is easy to navigate, loads quickly, and has a clear message focused on your customers. Does your current website fit the bill? If not, it's time to make some adjustments. If you'd like to know more about inbound marketing, click the link below for a free consultation to see what Geekly Media can do for you.