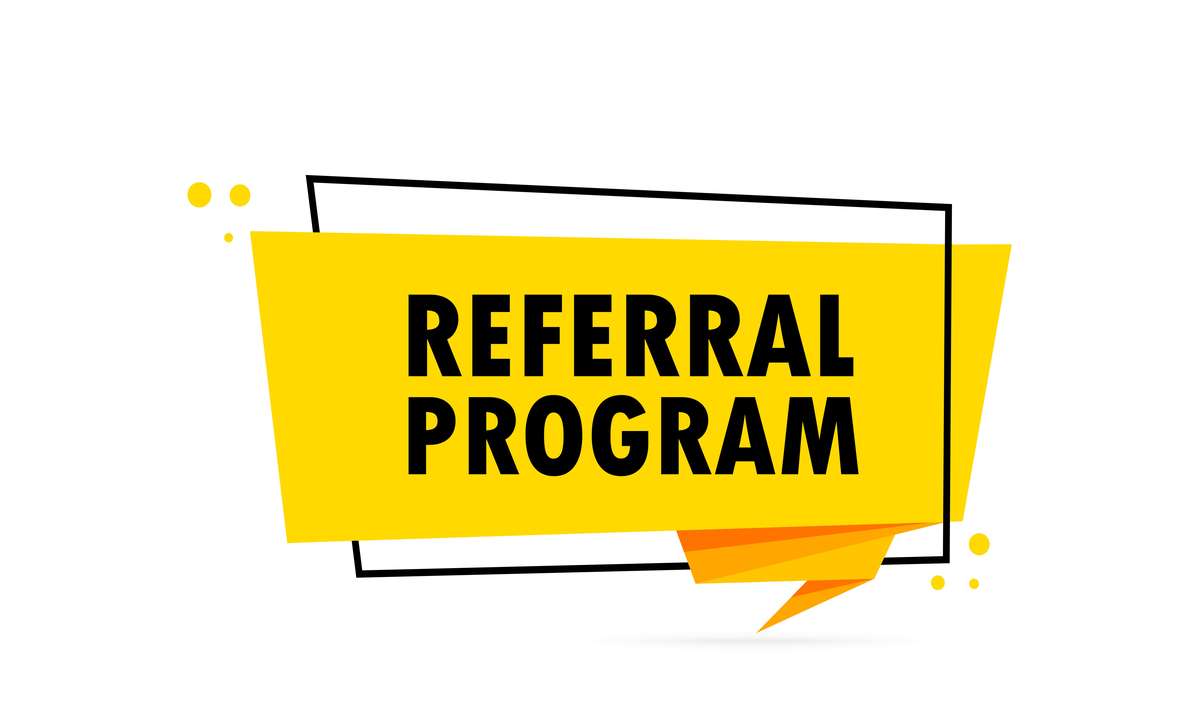 Using Referrals When Marketing for Roofing Companies
As a roofing company, you know that getting new customers can be a challenge — especially in a competitive market. You need to stand out from your competitors and convince potential clients that you offer the best service.
One of the best ways roofers generate more business is through referral marketing. In addition to collecting positive reviews, referral marketing is a powerful strategy that can help you attract new customers and grow your business. In this blog, we will discuss how to create a successful referral marketing strategy for your roofing company.


What is Referral Marketing?
Referral marketing is a strategy where a business encourages its existing customers to refer their friends, family, or colleagues to use its services. Referrals can be made through word-of-mouth, social media, email, or other channels. Many roofers would agree that referrals are crucial to building successful businesses in the industry and should be part of a comprehensive marketing plan.


Create a Clear and Simple Rewards System
When implementing a referral marketing plan, offering a clear and simple rewards system is essential. Customers need to understand what they will receive in exchange for referring new clients to your business. For example, you can offer a discount on services, cash, or other incentives.
The rewards system should be easy to understand and explain to others. It should also be something that your customers find valuable. For example, offering a small discount on services may not be enough to incentivize customers to refer others, but offering a free inspection or consultation may be more appealing.
Communicate the Program Effectively
Once you have established your rewards system, it is essential to communicate it effectively to your customers. Make sure your customers know about the referral program and how it works. You can do this through email marketing, social media posts, or by including it in your sales pitches.
It is also important to explain the benefits of your services to your customers so that they can effectively communicate this to their referrals. By communicating the program effectively, you can encourage more customers to participate and increase the likelihood of receiving referrals.


Track and Analyze the Referral Program
Tracking and analyzing your referral program is essential to determine its effectiveness. By monitoring your program, you can identify which customers are sending referrals and which ones are not. You can also determine which channels are generating the most referrals.
Tracking your program can help you identify areas for improvement and make changes to optimize your program. You can use tracking tools such as Google Analytics or CRM systems to track the success of your program.


Ask for Referrals
This crucial element of successful referral marketing is often overlooked! Asking for referrals may seem daunting, but it is an essential part of a successful referral marketing strategy. Many customers are happy to refer their friends and family to your business but may not think of it on their own.
Use a Script
Using a script can make asking for referrals easier for your team. Develop a script that is simple and effective, and train your team to use it. The script should be personalized and show genuine interest in the customer and their needs.
Train Your Staff
Training your staff to ask for referrals can help them feel more comfortable and confident in doing so. Ensure that your team understands the referral program and its benefits, and provide them with the necessary tools and resources to ask for referrals effectively.
Make it Easy for Customers to Refer
Make it easy for your customers to refer others by providing them with tools such as referral cards, email templates, or social media posts that they can share with their network. By making it easy, you increase the likelihood of receiving referrals.


Follow-Up with Referrals
Once you have received a referral, it is essential to follow up promptly. Contact them and introduce yourself, and explain how you received their information. Provide them with helpful information and ask if they have any questions or concerns.
Contact New Referrals Soon
Contact new referrals soon after receiving them to show that you value their potential business and are interested in helping them. Ensure that you respond to inquiries quickly and provide them with the necessary information to make an informed decision.
Provide Helpful Information (But Don't Overwhelm)
Provide new referrals with helpful information about your services, but do not overwhelm them with too much information. Instead, listen to their needs, then focus on the benefits of your services and how you can meet their specific requests.
Follow Up Regularly
Follow up regularly with new referrals to show that you value their business and are interested in helping them. You can send them a thank-you note or check in with them to see how their experience was.


Show Appreciation to Customers Sending Referrals
Finally, it is essential to show appreciation to customers sending referrals your way. Thank them for their support and loyalty, and let them know how much you value their business. You can offer incentives such as service discounts or small gifts to show appreciation.
Apply These Insights for a Successful Referral Marketing Strategy
We hope these tips are helpful in building and implementing a successful referral marketing plan for your roofing business! Boosting your word-of-mouth marketing efforts can help you find more customers and build your network in your community.
At Geekly Media, we understand the challenges that roofing companies face when it comes to marketing. That is why we offer a range of marketing services tailored to the needs of roofing contractors.
Our team of marketing experts can help you create and implement successful digital marketing strategies that will help you attract new customers and grow your business. We are dedicated to helping roofing companies like yours succeed in the competitive market! Reach out to Speak to a Geek and learn more about how we can help you grow your business with effective referral marketing and other marketing strategies.
Learn about additional strategies roofers can apply for an omnichannel approach to marketing! Download "Marketing a Roofing Company Part 2: Enhancing Your Digital Strategy With Offline Efforts."