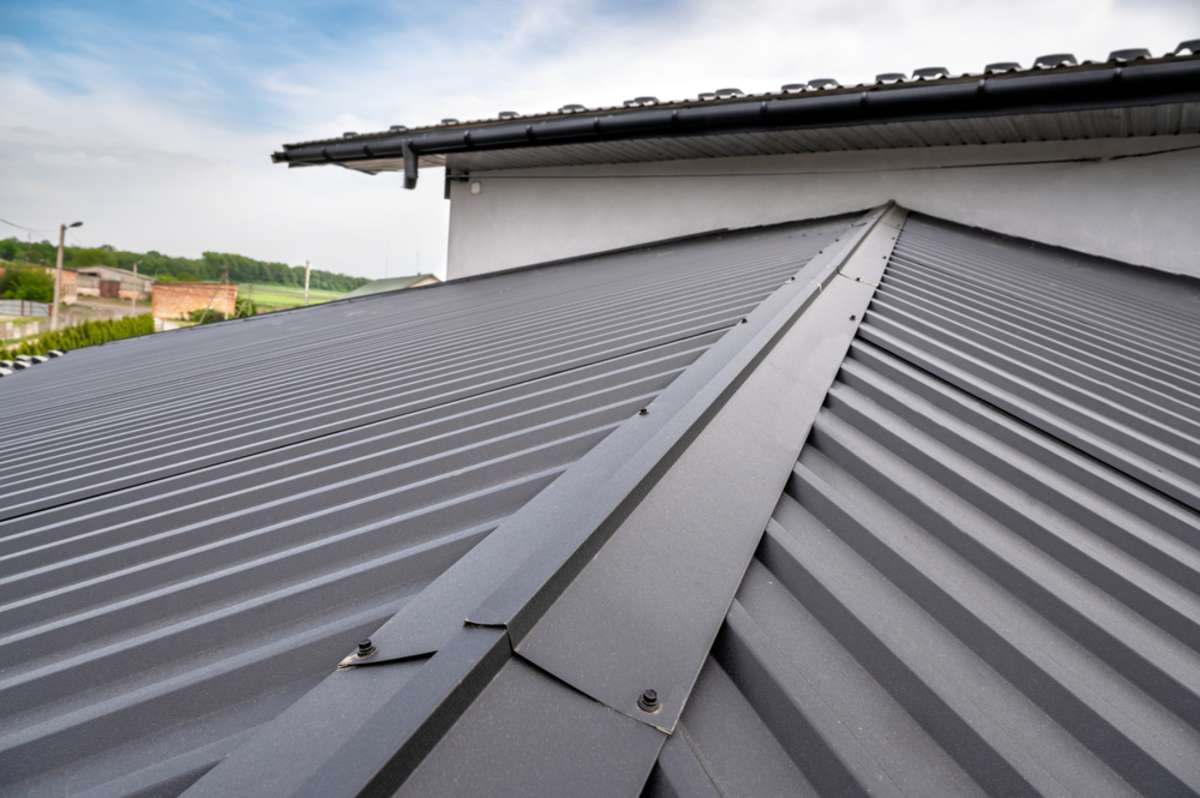 How to Market a Roofing Company: Email Marketing
If you have an email address, you get marketing emails. However, you also probably understand this fundamental truth: you pay more attention to some emails than others.
The best marketing agencies can work with companies in just about any industry to develop successful email marketing strategies. As such, in addition to using reviews to boost your marketing efforts, there is no doubt that you can learn how to market a roofing company through email with expert guidance. Here are a few of our best tips to apply email marketing to get the word out about your roofing company while avoiding the "spam" trap that can cost you valuable leads.


Start By Building an Email List
The first thing any roofing marketing agency will tell you is that you must get email addresses to build an email list. Email addresses can come from a variety of sources, including:
Previous interactions with customers who have given you their email addresses
Collecting emails through forms on your website
Through a variety of inbound marketing or social media content
Offering incentives for people who visit your website and give you their email addresses. These incentives can include discounts, access to exclusive tips, or other free giveaways.
Getting people to sign up for your emails and ultimately read your content comes down to recognizing this fundamental truth: time is the most valuable and limited resource someone can give you. Therefore, if you are going to learn how to market a roofing company properly, you must ensure that all of your content — including your emails — give customers added value while also positioning your business as the roofing contractor experts in your market.
Create Targeted Messages
As digital marketing experts, we can tell you that it is critical to not simply treat your email list as a mass of potential contacts receiving the same generic messages. Instead, a key part of roofing contractor marketing is segmenting your list and sending messages to different segments based on various factors.
Potential considerations for sending targeted messages include:
Where a customer is in your sales funnel: Someone in the Awareness phase of your sales funnel may not be to book a roofing repair or replacement project just yet. Instead, messages that inform them who you are and what you do can be more impactful.
Returning vs. new customers: If you have customers satisfied with your roofing services, you can enhance the personalization of the message. For example, basic principles of roofer marketing would indicate that it could be beneficial to invite a customer who already did business with you to get a free, one-year consultation on the current status of their roof. However, such a message may not apply to new customers.
Apartment vs. single residence customers: Segmenting your list by type of customer helps deliver personalized messaging, as different customers have different roofs.
That being said, each roofing company will have different potential segmentation points in its list. Therefore, you should work with a roofing marketing agency to determine the best ways to segment your list and create customized marketing approaches based on your business model. Sending targeted messages and using segmentation appropriately helps roofing companies avoid losing critical messages to "SPAM" folders or blacklisting.
Personalization Is Crucial
Personalization is also critical to the success of your email marketing strategy. Personalization refers to specific ways you take the content of an email and make it as relevant to the individual receiving it as possible. You can add specific, personal touches based on a variety of factors, including:
Name, location, and any history with your company
If they have visited your website previously
Significant anniversaries, like when they last did business with you
Triggered emails sent after a specific date, like when you finalize a recent job with them
A critical component of targeted and personalized messages is that it makes someone more likely to open an email and read it. Therefore, creating customized content gives you a better chance of capturing someone's attention.


Monitor and Optimize Your Performance
No email or roofing marketing strategies are ever perfect. As such, marketers must constantly monitor and optimize performance. Here are some key metrics to keep in mind:
Open rates. How many people open your email? Low open rates may mean you have an inadequately engaging subject line or preview.
Click-through rate (or CTR). This determines how many people are clicking on the links in your email. In most emails, you want your customers or potential customers to read content and click on a link. The call to action is critical to encouraging that action and growing your business.
Conversion rate. How many leads or deals do your emails generate? This metric helps you determine if your emails generate enough interest for people to reach out, complete a requested action (like schedule a free inspection), and ultimately (hopefully) become customers.
Subscribe and unsubscribe rates. If you regularly lose contacts from your email lists due to high unsubscribe requests, you may have a problem with the content or frequency of your emails.
Regularly examining your email metrics is key to ensuring a robust email campaign that increases your brand awareness, better connects you with your customers, and grows your bottom line.


Let Geekly Media Help You Learn How to Market a Roofing Company Through Email
If you're ready to boost your email marketing success, Geekly Media is here to help! We understand the complexities of marketing, targeting, optimization, and how to deliver emails to your contacts while avoiding "spam" issues. If you want to learn more about how to market a roofing company, reach out to our team!
Get quick, expert tips for marketing your roofing business when downloading our free guide, "Marketing a Roofing Company: Digital Strategies for Success."