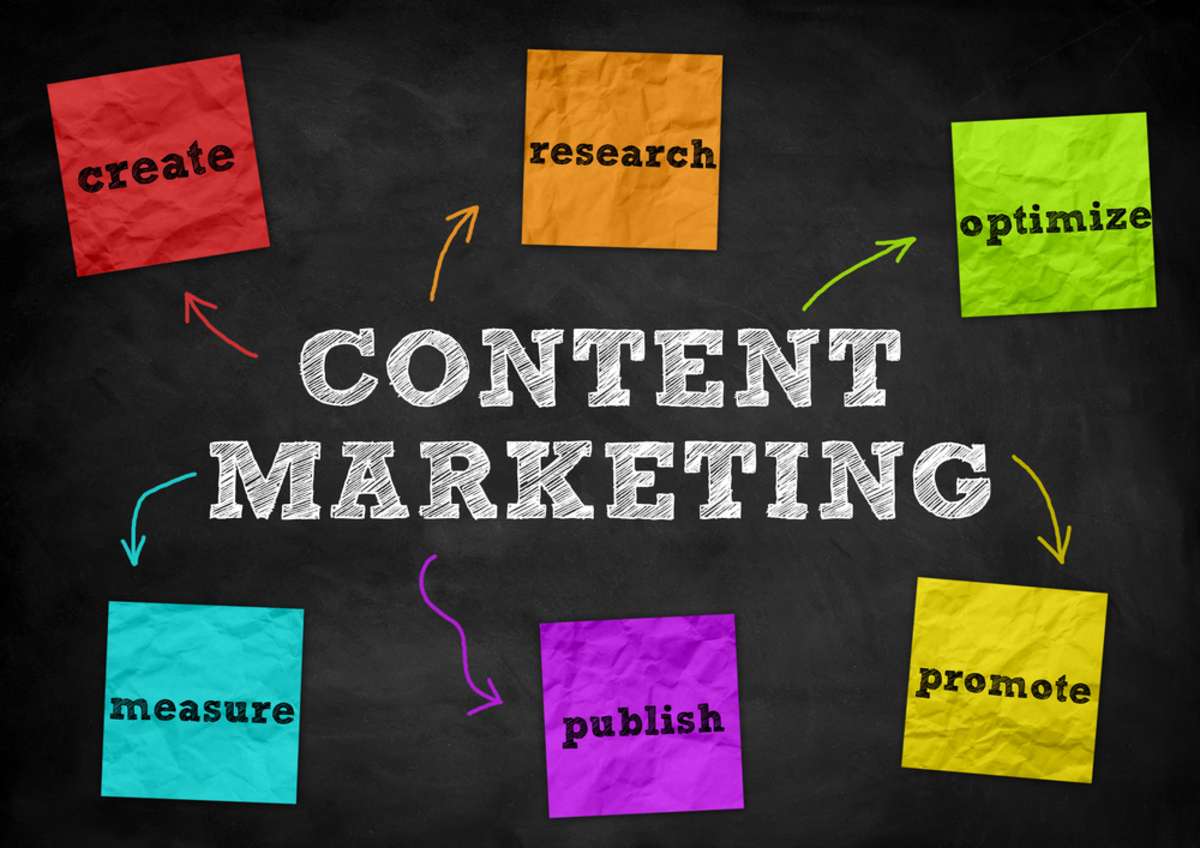 What is Content Marketing (and How Can I Use My Website For It)?
Published July 25, 2022
Updated June 6, 2023
We're living in a digital era, and it should come as no surprise that inbound marketing is overtaking other forms of conventional advertising and marketing activities. Among the most critical aspects of inbound marketing, content marketing has always taken precedence — but what is content marketing?
Simply put, it's a marketing strategy that entails the development and distribution of online content (such as videos, blogs, and social media postings) designed to pique consumers' interest in a company's products or services.
From increasing your rankings on search engine results pages (SERPs) to building a connection with your customers, content marketing has become a must-have in almost every company's inbound marketing plan, including property management companies, roofers, and real estate agencies.
So, what's the right platform to promote your content? Your website can be a great source to make the most of these marketing efforts. Let's discuss how you can increase the impact of your content marketing efforts through your business website.
Websites Are the Perfect Digital Content Marketing Tool
Even with various marketing channels available to you, such as social media, email marketing, conventional outbound advertising, printed brochures, and so on, your website will always be the most significant tool for spreading the word about your business.
The average first-time visitor's impression of your site and, by extension, your brand is formed very quickly after arriving on your homepage or the SERP (search engine results page) that led them to your site.
So, once they arrive, how long people spend on your website can be improved depending on the level of engagement you offer through a well-designed and easy-to-navigate website to ensure people don't leave your site as soon as they visit it.
Use Good Content to Improve Your Rankings on Search Engines
Search engine optimization, or SEO, is the practice of enhancing your website so that it appears higher in search engine results for 'keywords' or search terms relating to your organization and its goods or services. The higher your site appears in search results, the more exposure and interest you get from potential and returning consumers.
For example, a study reveals that the first position on Google gets a whopping 34% of all organic traffic, which is double the percentage the second and third results get.
There are billions of searches performed per year, and many have a commercial aim, making SEO an essential component of digital marketing. Most companies' primary source of digital traffic comes from search, which works well with other forms of advertising. Therefore, it will improve your bottom line if you can outrank the competition in search results and attract more customers.
Content Is the Key
Content marketing is extremely important when it comes to search engine optimization. With strong content and the right usage of keywords, you can ensure your website beats your competition when it comes to search engine rankings.
Moreover, a content marketing campaign using your property management blog, real estate blog, or roofing blog can also help you rank in Google's snippets and Knowledge Panel, which can help you stand out from other websites in your market or industry.
Visual Content Is Perfect to Engage Your Audience
Blogs aren't the only way to boost your content marketing strategy. When answering the question, "What is content marketing," consider different types of content to engage your audience.
Visuals are a powerful tool to draw in your visitors and keep them interested in your content. Images, films, animations, and infographics can make any subject more interesting and enjoyable for the reader. Therefore, adding the right visuals to your content can increase site engagement.
For example, using explainer videos within your inbound strategy is an excellent way to engage buyers who are less likely to read blogs. In fact, according to a study, video marketing has helped 87% of marketers increase their sales. In addition, websites that regularly update their video content give users something fresh to watch and a reason to return to your site (and business).
Moreover, photos of your products or videos of your processes or services are more likely to pique consumers' interest than text descriptions alone. You can even consider posting pictures of corporate activities on your website and social media platforms. This helps visitors and potential customers become more invested in your brand and gain a better understanding of your company culture.
Proper Navigation Improves Conversions
If your content is generating more organic traffic to your website, facilitating a user's experience is crucial to establishing trust with a website visitor. Once people get to your site, you want them to stick around and click through to become a lead!
Therefore, bounce rates can be greatly reduced by making the site simple to navigate and filling it with useful information for visitors.
Your website's navigational structure must make sense to visitors and your team. When designing a website's navigation, keep your valuable content in mind. The navigation should be scannable and easy to find, allowing visitors to rapidly determine which paths will get them to the information they want.
Keep Your Content Up-To-Date and Relevant
Finding outdated content on your website can be a huge turn-off for visitors. To successfully use your website as an effective marketing tool for your content marketing strategy, keeping your website up-to-date with fresh content and information is crucial.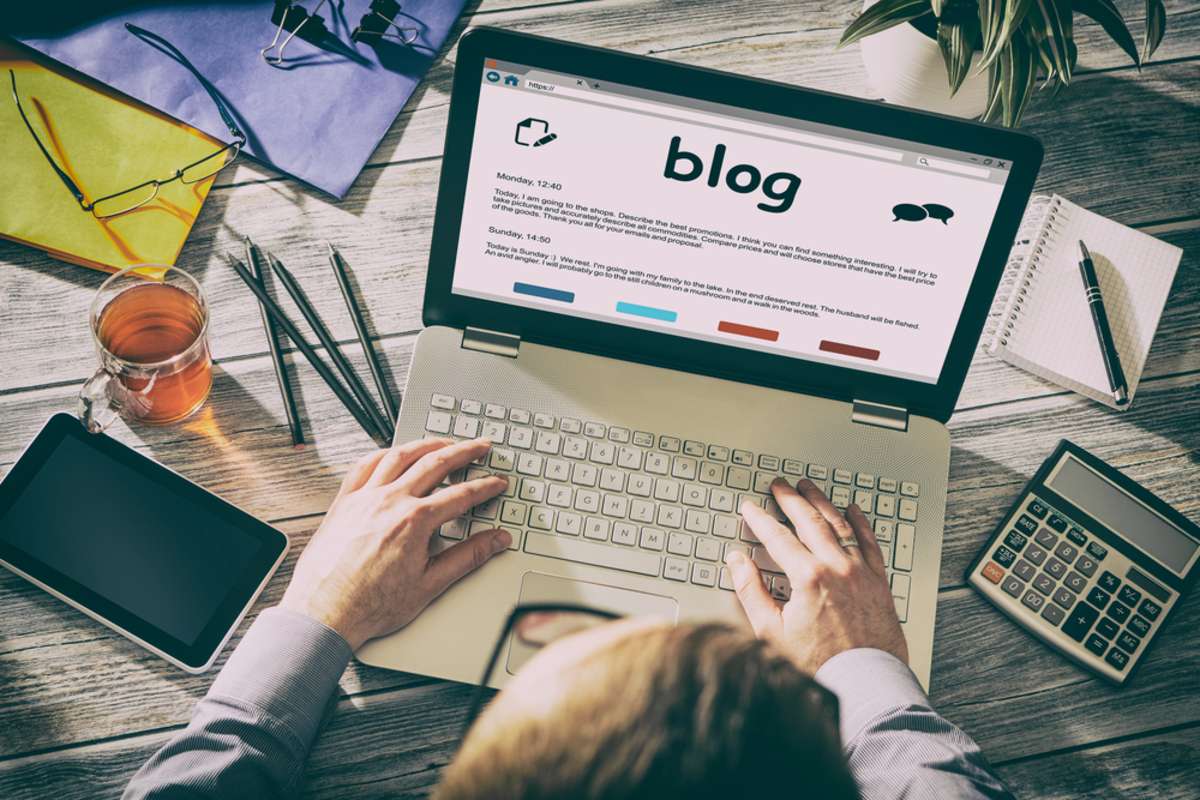 To assess the recency of your content, start with a website content audit. From there, look for outdated blogs or videos to update with fresh information and keywords. Also, look for opportunities to answer common questions from customers and potential buyers, making your website a repository of helpful information that positions you as 'the' expert in your field.
Post High-Quality Content Consistently
Consistency is key — but that doesn't mean you need to create new content as often as you might think. Successful content marketing relies heavily on blogging since it's easy to start and can generate a lot of traffic and leads. However, a blog doesn't have to be the only way to distribute content to buyers.
While consistent blog publication is still one of the best ways to increase both website traffic and brand awareness, repurposing that information into other formats helps one piece of content go further while generating more traffic. For example, use blog content to create social media posts, short videos, or other content pieces (like free downloads) to reach more target buyers and increase engagement on your website.
Calls to Action Are Crucial for Your Digital Content Marketing Strategy
Your call-to-action buttons are probably one of the most important elements of a webpage, but many marketers neglect this critical element.
Your CTA button urges a visitor to take action, whether it's to schedule a consultation or download a free offer, then ultimately become a paying client for your property management company or real estate business. No matter how great your content is, if visitors can't find the CTA button, they'll leave without taking the desired action. So be sure to pay special attention to what your CTA button says and its location within your content.
Reach Your Target Audience With the Power of Digital Content Marketing Efforts
Simply understanding "what is content marketing" is not enough; you need the right content marketing strategies to generate the leads you need for growth! By combining the power of content marketing and your website, you'll be able to increase traffic, boost brand awareness and recognition, establish relationships with prospects and consumers, and ultimately boost your income.
We understand that generating the volume and quality of content you need for an effective strategy can feel overwhelming. However, with the right inbound marketing experts and content marketing team, you can focus on your business, services, and customers while we create content to drive more traffic to your website. To experience great content that converts for your website, Speak to a Geek today!