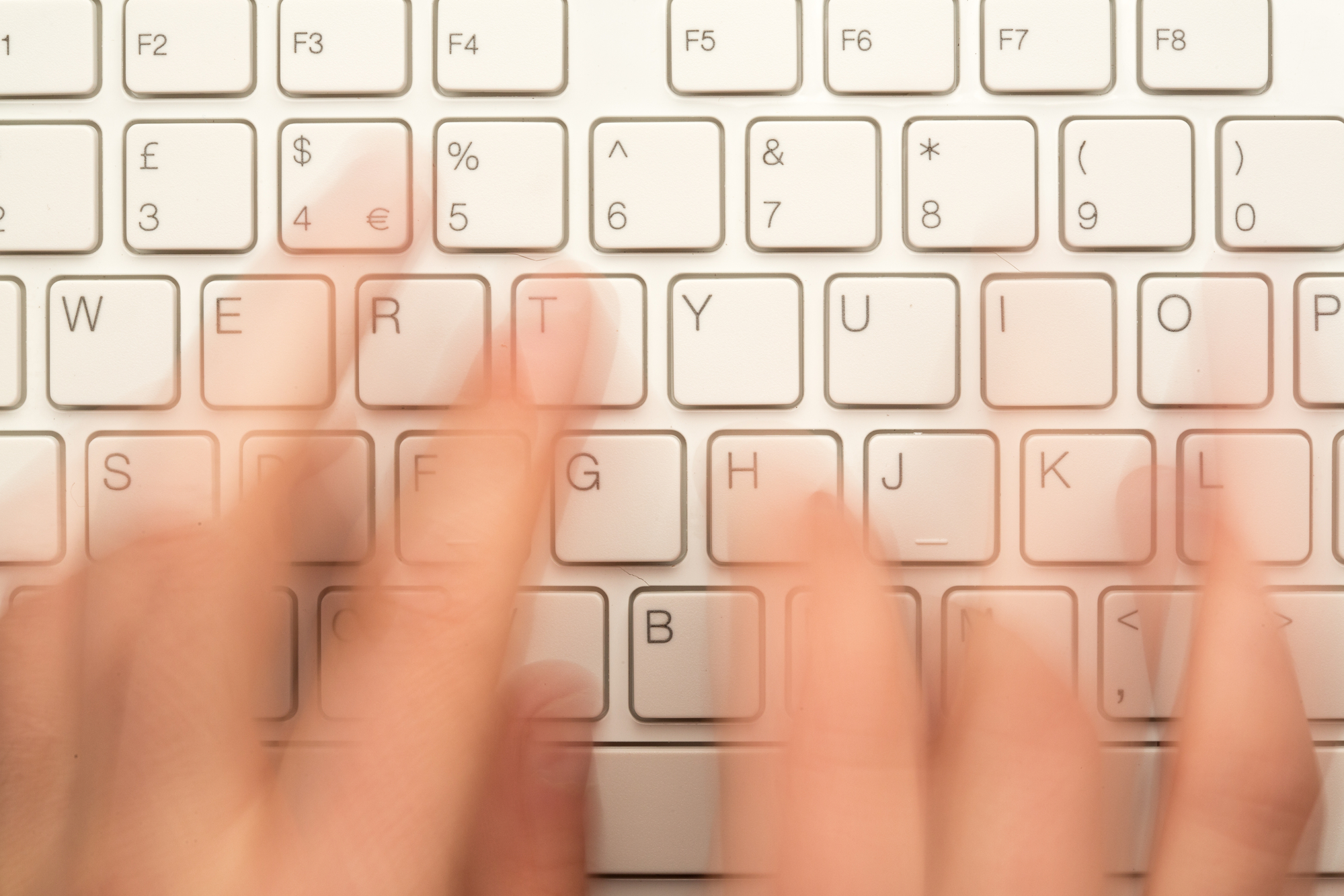 Property Management Marketing: Generating Great Content for Your Blog
Published November 28, 2019
Updated June 23, 2023
Posting often to your property management blog is an ideal way to keep generating traffic for your site. Blogs are a crucial property management marketing tool and can be helpful information for your tenants and owners.
However, keeping ideas flowing can be challenging, especially if you post blogs frequently (like we do)! One option is to utilize an expert in content and inbound marketing, such as Geekly Media, to keep your audience engaged and attract new clients.
What if you happen to be a fan of the "DIY" approach and prefer to blog on your own? We recommend the following tips to produce exciting site content!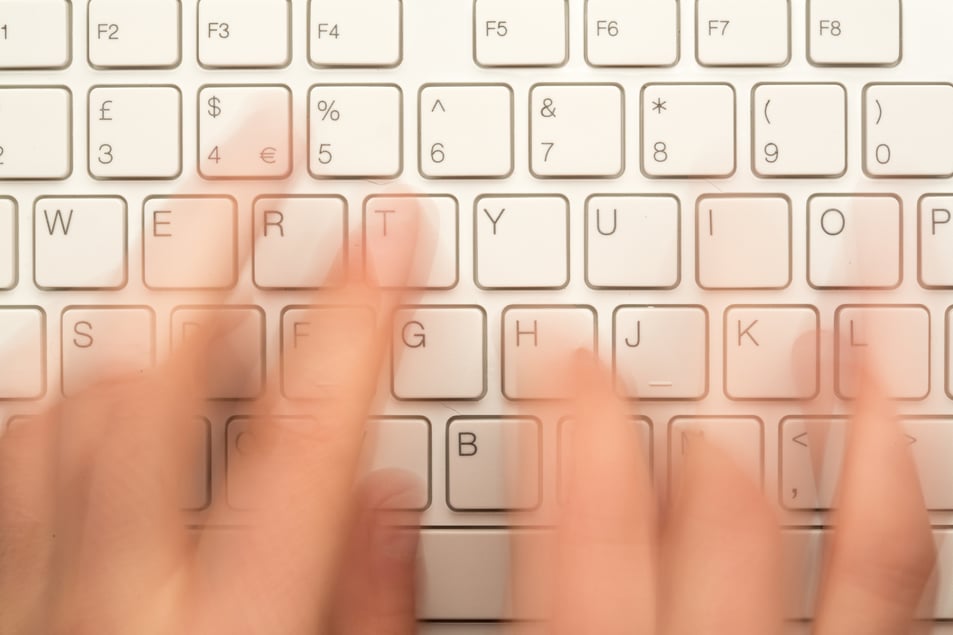 Check News Feeds for Current (Relevant) Events
What's happening in the property management industry? Writing about current trends or new strategies and technologies can be an excellent way to generate routine content your target audience appreciates.
To do this:
Keep an eye and finger on the pulse of real estate and property management trends for a steady stream of topic inspiration.

Routinely check magazine sites and Google News for exciting events and elaborate on them in your property management website.

Avoid stating strong opinions concerning events to keep your site on neutral territory.
Over time, clients may come to know your property management business as "in the know" when it comes to trends and changes. This impression will give your company an identity of authority and expertise in the online world.
Additionally, a "current events" blog post is an ideal space for a call to action for potential clients who may be unfamiliar with new trends or laws. Extend an offer to help guide them through the changes and showcase the value of your property management services.
Generate Ideas from Social Media
Your client base keeps your business running — and they can also help you create an enlightening and engaging blog.
Online engagement turns your property management website into an almost self-sufficient machine, helping generate ideas for new posts using comments and suggestions from old posts. Periodically post an article about a broad subject to your social channels and ask your audience what aspects of the issue they'd like to know more about. Subsequent posts and blogs can then expand on these more specific topics and further engage your client base.
Social media is a useful tool for both your property management marketing and client communication strategy. Communications through your property management company's social media site are also an ideal source for blog material.
Here are multiple ways to create blog topics with different social media sites.
When Using Facebook
Create a poll for your followers to ask for opinions from clients regarding trending property management topics and what they expect from your company's services.
Some potential poll topics include:
What is an essential service a property management company can provide?

What is the most frustrating aspect of owning a rental home?

What is most confusing about being a property owner?
Proving helpful answers in the form of a blog post is an excellent way to grab Google's attention and help your content rank higher!
When Using Twitter
Follow hashtags relevant to your property management company to stay aware of any trending discussion topics your prospective tenants and owners want to read about. Tweeting quick links to your new posts is also an easy way to promote your blog and draw more site views.
When Using Instagram
As with Twitter, Instagram uses hashtags to document trending topics.
Follow dedicated real estate and property management pages for inspiration for blog topics. Instagram also provides an excellent opportunity to engage with your audience through comments and call-outs that can showcase your excellent customer service.
Keep an Idea Journal with You
Every great writer knows inspiration can strike anywhere! Inspiration for blog posts perfect for property management marketing will surely come during your day-to-day operations.
Property managers can keep a small notebook in their office or close at hand to quickly jot down anything they feel is worth exploring as they go about their day.
Do you notice prospects asking a similar question often? Discuss this question in a future blog post.

Did you or a team member discover a more efficient way to handle a familiar situation? Write a brief discussion on the strategy.
Need more help getting started blogging? Read some blog best practices!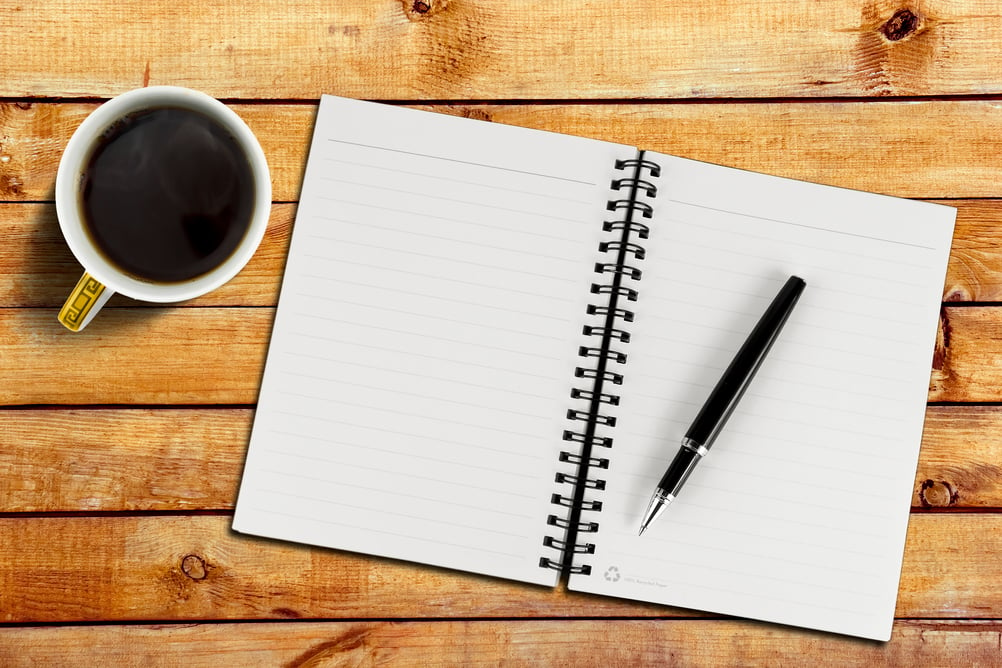 Check Google Search Analytics
Many prospects will find your property management blog by searching Google. To keep a steady audience coming to your site, post topics as relevant as possible to the top searches.
The Google Trends page showcases a subject and all related keywords with their search popularity. When your blog idea well is running dry, try searching for broad property management topics such as "renting with pets" and "new property owner ideas."
The Google Trends feature also shows the keyword activity over time, which can help determine when to post seasonal and rotating topics. You can also see popularity based on different areas of the U.S. so that you can focus on matters concerning your region of clients.
As with Google search trends, keeping track of how your blog posts perform online is essential.
Monitor which blog posts and topics garner the most views and engagement from your clients.

Experiment with your blog by creating slight variances in style, such as tone and detail, to see how your clients respond.

Allow your blog to grow and shift based on what benefits your tenants and owners most.
Remember: Google likes "a lot" of fresh content! Covering more relevant topics in a variety of ways (while applying excellent search engine optimization strategies) helps Google recognize your content as helpful for better ranking and visibility. No matter what you write about, make sure it's published with good SEO!
Ask and Answer Questions
Speaking of Google's preference for helpful content, another excellent way to generate good blog content is to ask and answer questions.
You and your team probably get a lot of questions daily from tenants and property owners. Turning those questions into a blog with expert answers helps position you as the authority on each topic in your market.
If you're not sure how to think like a property owner or tenant to document good Qs and As for these topics, our experts can walk you through our "Hey, Geekly!" process to help you drill down into the questions that are most relevant for you to turn into engaging content for your site.
You might be surprised at the "everyday" things you hear that can help fill your blog content marketing calendar!
Create Lead-Converting Content for Your Property Management Blog!
We won't sugarcoat it: creating engaging, lead-generating, and high-conversion blog content on a regular basis is no small feat! However, it's a crucial element of your property management marketing strategy to successfully generate the leads property management companies need for growth.
If you need some support in crafting your posts, reach out to the content and inbound marketing experts at Geekly Media. We help property managers stay on top of relevant blog content — whether you need a lot (or a little) — so that you don't have to be!