If you're looking at fresh ways to attract new clients, inbound marketing should be part of your outreach. Inbound marketing is a strategy that focuses on drawing customers in through valuable content instead of bombarding them with advertisements for things they don't need or want.
Inbound marketing breaks down into four main components:
Creating engaging, quality content.
Optimizing your website for search engines.
Using social media to spread the word.
Measuring your results to improve.
If you're not sure what inbound marketing is or why you need it, read on! We'll explain everything you need to know.
What is Inbound Marketing, and What Are the Benefits?
What is inbound marketing? Great question. I'm glad you asked. First, let me give you a good inbound marketing definition: Inbound marketing is a marketing strategy that focuses on drawing customers in through content that is relevant to them. Inbound marketing earns customers' attention, makes it easy for them to find the answers they're looking for, and makes it easier to convert prospects into customers.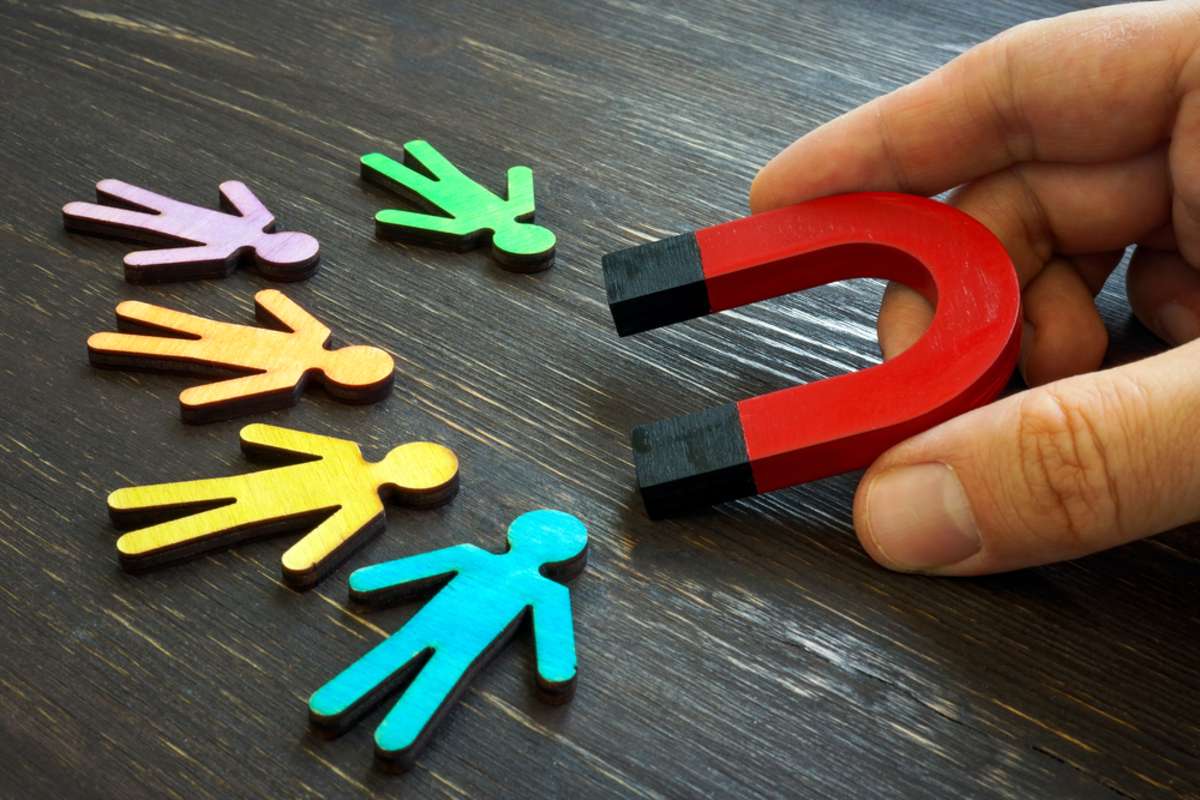 Some inbound marketing benefits include:
Increased website traffic
More high-quality leads
Higher conversion rates
Greater brand awareness and authority
By creating and distributing quality content that educates, informs or entertains your target audience, you can attract more customers and convert more prospects into leads.
Inbound Marketing vs. Outbound Marketing Definitions
Outbound marketing is all about pushing your product or service onto the masses. It's about getting your message in front of as many people as possible, even if they're not interested in what you offer. Some forms of outbound marketing are billboards, television and radio commercials, mailers, etc. Outbound marketing is still important but that's for another article.
On the other hand, inbound marketing is all about drawing people in. It's about creating amazing content and building relationships that attract people to your brand.
Inbound marketing is a much more effective way to reach your target audience. With inbound marketing, you're not interrupting people with your message. You're providing them valuable content they actually want to consume, the stuff they're already searching for. When you give people what they want, they're more likely to be interested in what you have to offer.
Inbound marketing also builds trust with your target audience. When you provide people with helpful content, they begin to see you as an authoritative source in your industry. The bottom line is people buy from people they know, like and trust.
Are you starting to see the importance of inbound marketing?
Types of Inbound Marketing
Inbound marketing can include several types of online content such as blog posts, social media updates, and even email newsletters. Inbound marketing aims to create content across multiple channels that will naturally draw people in.
Let's take a deeper dive into a few different inbound marketing types:
Blogging
Blogging is a crucial element of inbound marketing. You can attract organic traffic to your website and convert leads into customers by creating blog content. To get the most out of your blogging efforts, include keywords and phrases relevant to your business in your posts.
Social Media Marketing
If you're wondering how to build a social media following, sharing and repurposing your blog content is a good place to start. By breaking the original blog post down and re-sharing your content on social media, you can reach a larger audience with your message and ultimately drive more traffic to your website, while you're growing your social media accounts at the same time. For the best success in social media marketing, post interesting and engaging content and use relevant hashtags so it gets in front of the right people.
Email Marketing
By sending regular email updates to your subscribers, you can educate them and keep them informed about your products and services and keep your brand at the top of mind when a potential client is ready to buy. To get the most out of email marketing, include links to your latest blog posts and product pages.
Webinars
Webinars can be a great addition to your inbound strategy because they allow you to interact with your audience in real time. In a webinar, attendees can ask questions, learn more about your products or services, and get valuable information they can use to see how your offerings can solve their problems and meet their needs.
Paid Online Advertising
While inbound marketing takes some time to generate results, the payoff can be significant. However, while you wait for organic traffic to grow, paid ads are a great way to jumpstart your inbound marketing efforts and see results quickly.
Topic Clusters
Topic clusters and pillar pages are groups of related blog posts around a single topic. They can help you rank higher on search engine results pages and increase your authority in your industry. Topic clusters offer readers a chance to learn more about a subject without having to leave your website.
Now let's look at some inbound marketing strategies to help your inbound marketing efforts succeed.
Inbound Marketing Strategies
Inbound marketing campaigns center around creating quality content — such as the ones discussed above — that helps solve the customer's problem. Unlike outbound methods like cold calling or spamming, inbound marketing allows you to build relationships with customers by providing relevant content that they actually want to consume (heavy emphasis on the "actually want to consume" part).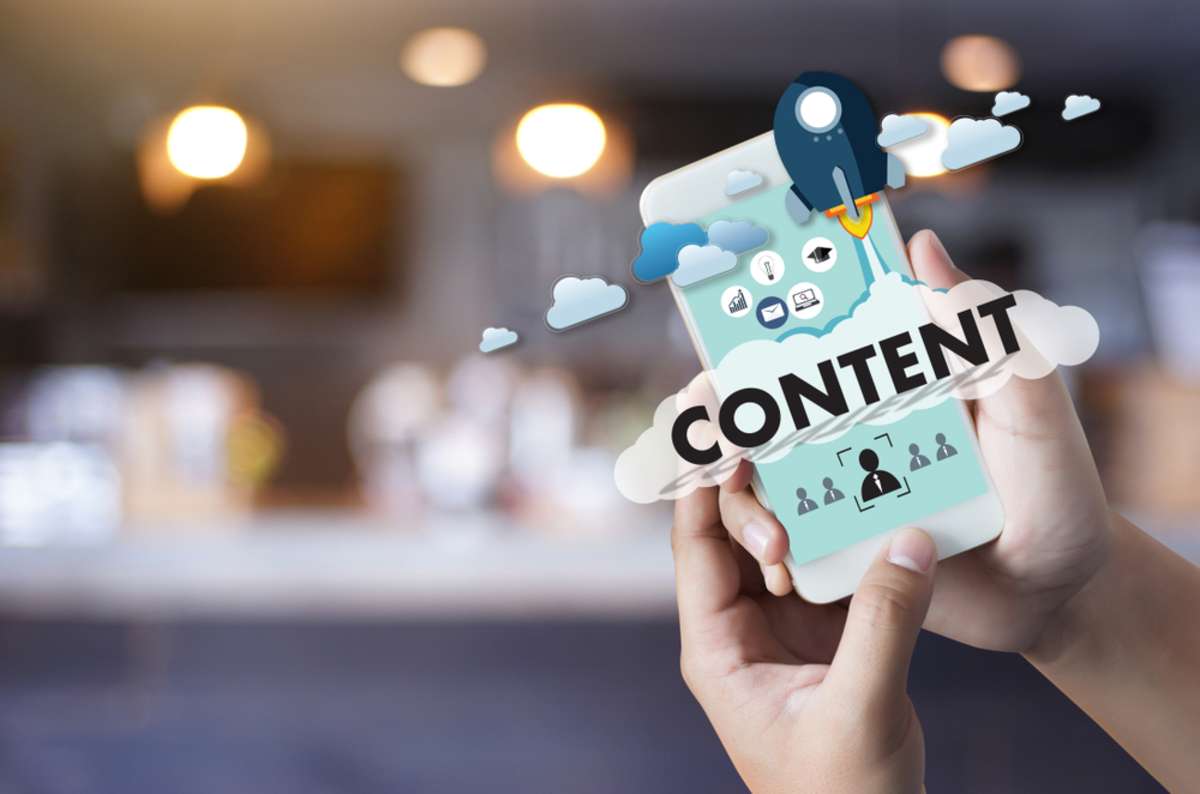 Today's consumers are bombarded with thousands of ads each day. Most people become very good at ignoring them. To break through the noise and reach buyers, companies need to create engaging, informative content that will draw people in and make them want to learn more about your brand.
Now, let's look at five main components you should implement for a successful inbound campaign.
The Five Main Components of Inbound Marketing
Inbound marketing is simple, but it's not easy. Here are some tips to increase your chances of success:
1. Define your Business Goals and Audience Demographics
It's important to remember inbound marketing success starts with defining your business goals and understanding your audience demographics. Inbound marketing is the future of marketing because it relies on customer-driven interactions to generate leads and drive sales. In other words, your business goals are the driving force behind an inbound marketing campaign.
For an inbound marketing campaign to be successful, you need to understand what you're trying to accomplish. Without this foundation, you won't be able to create an effective strategy that will attract your ideal customer.
You also need to know your audience demographics. Demographic information includes a potential customer's age, gender, location, interests, and more.
Once you know what you're trying to accomplish and what your ideal customer looks like, you can create targeted content that will speak to their needs and persuade them to take action.
2. Provide Content Throughout the Entire Customer Lifecycle
Many companies overlook the importance of providing inbound marketing content that reaches customers at every sales funnel stage. Content geared toward top-of-the-funnel customers is usually very different from the content created for bottom-of-the-funnel customers.
Top-of-the-funnel customers are typically just beginning their research on a problem or need that your product or service can solve. In contrast, bottom-of-the-funnel customers are much closer to making a purchase and just need to be convinced that your company is the best choice to solve their problems.
If you want to be successful with inbound marketing, it's essential to create content that appeals to customers wherever they are on the customer journey. This way, you can reach potential customers at every stage of the sales funnel and increase your chances of making a sale.
Also, don't forget to include a call to action in each piece of content you create. Never leave potential customers guessing at what they're supposed to do next.
3. Choose Your Platforms Wisely
Most companies will have a website page dedicated to blog posts and other customer-focused content. However, you also want to be able to promote that content across your social media channels. Choosing the right platform and filling it with the right content will increase your chances of success.
All social media platforms are not the same. Some are better suited for certain business types over others. For example, a company that sells products directly to consumers online might want to focus on using Pinterest and Instagram (especially if your product is photo-worthy), while a business that provides services to other businesses might focus on using LinkedIn and Facebook.
The key is to identify which social media platforms your target audience uses and then focus your efforts on those platforms.
4. Create a Content Calendar
When it comes to inbound marketing, a content calendar is essential. By creating and following a content calendar, you ensure that you are consistently publishing fresh, relevant content that will help attract and convert leads.
A well-crafted content calendar also helps you stay on top of your marketing goals and objectives and makes it easier to measure your progress over time.
If you're not sure where to start, several free content calendar templates are available online. You can also create your custom calendar using a spreadsheet or project management software like CoSchedule or Trello.
Whichever approach you choose, include key details such as the topics you'll be covering, the format of your content (e.g., blog post, infographic, video), and the target publication date. Once you have a solid plan in place, you can start creating content your potential customers are searching for.
5. Analyze and Optimize Results
To determine whether your inbound marketing campaign is successful, you need to track your results. Some of the metrics you should watch include monitoring your website's traffic, conversion rate (the percentage of visitors who take the desired action), and the number of leads generated. Landing page conversion rates are another key metric to track to measure the effectiveness of your inbound marketing efforts.
You can also track how many sales you've generated from your inbound marketing campaign. Analyzing these results can determine what's working and what isn't.
From there, you can tweak your content or your message to optimize your campaign and fill gaps where you're lacking.
If you're not tracking your inbound marketing results, you won't be able to improve your campaign and reach your full potential. Start tracking your results today to see the success of your inbound marketing campaign tomorrow (Well … not actually tomorrow but soon).
Is Inbound Marketing Worth the Effort?
As we've mentioned, inbound marketing is one of the most effective ways to attract, engage, and convert customers online. Contrary to outbound marketing techniques like cold calling, inbound marketing draws customers to you through exciting and valuable content.
Creating a robust inbound marketing strategy requires effort, but it can be worthwhile.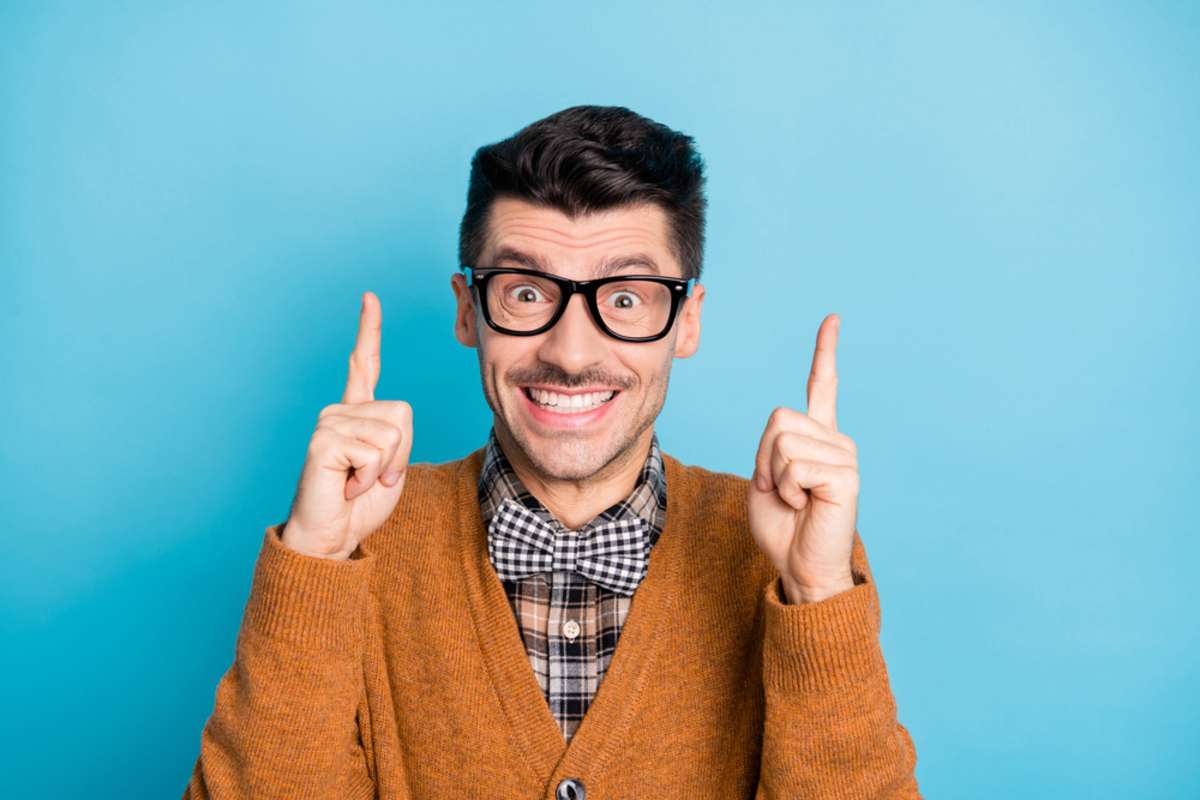 Here are some of the ways a high-quality inbound marketing strategy can help you reach your goals:
It's Cost-Effective
Depending on your product or service, inbound marketing can produce high-quality leads that convert at a higher rate than outbound leads for less money than other forms of marketing. Saves you money and time.
It Builds Brand Awareness
If done correctly, inbound marketing can help you build a loyal customer base that will remain with your business for years to come. By providing high-quality content that meets the needs of your target market, you can quickly build brand awareness and authority in your industry.
It Can Generate More Traffic and More Qualified Leads
Inbound marketing can help you generate more traffic and better leads because it focuses on attracting people who are already interested in what you have to say. You can educate your customers to increase your conversion rate using your customer-focused content. Plus, customers who reach your sales team or landing page are already knowledgeable about your products and services. They only need to know why your company or products is the right for their problems or needs.
It Provides Permanent Content
Unlike other marketing methods, inbound relies on creating quality content that people will want to read and share. Once you have made a piece of content and done a little search engine optimization, it can be used repeatedly in different formats, giving you a valuable asset that you can use for years to come. A blog post can be broken down into smaller pieces of content for social media. Several blogs can be put together for a white paper, e-book, or course. There are hundreds of ways to use and re-use your content.
These are great reasons to consider inbound marketing an investment and not just an expense.
The Best Time to Start Inbound Marketing is Today
Hopefully, you learned what is inbound marketing? However, if you're still not convinced that inbound marketing is right for your business, consider this: according to Social Media B2B, business-to-business companies that blog regularly generate 67% more monthly leads than those that don't.
Not only that, but these visitors are also more likely to convert into leads and customers. Inbound marketing is a powerful tool that can help you grow your business — there's no reason not to give it a try!
If you don't know where to start (or don't have time to start), click on the Speak to a Geek button to talk to someone at Geekly Media who can help you start reaching more customers more effectively today!