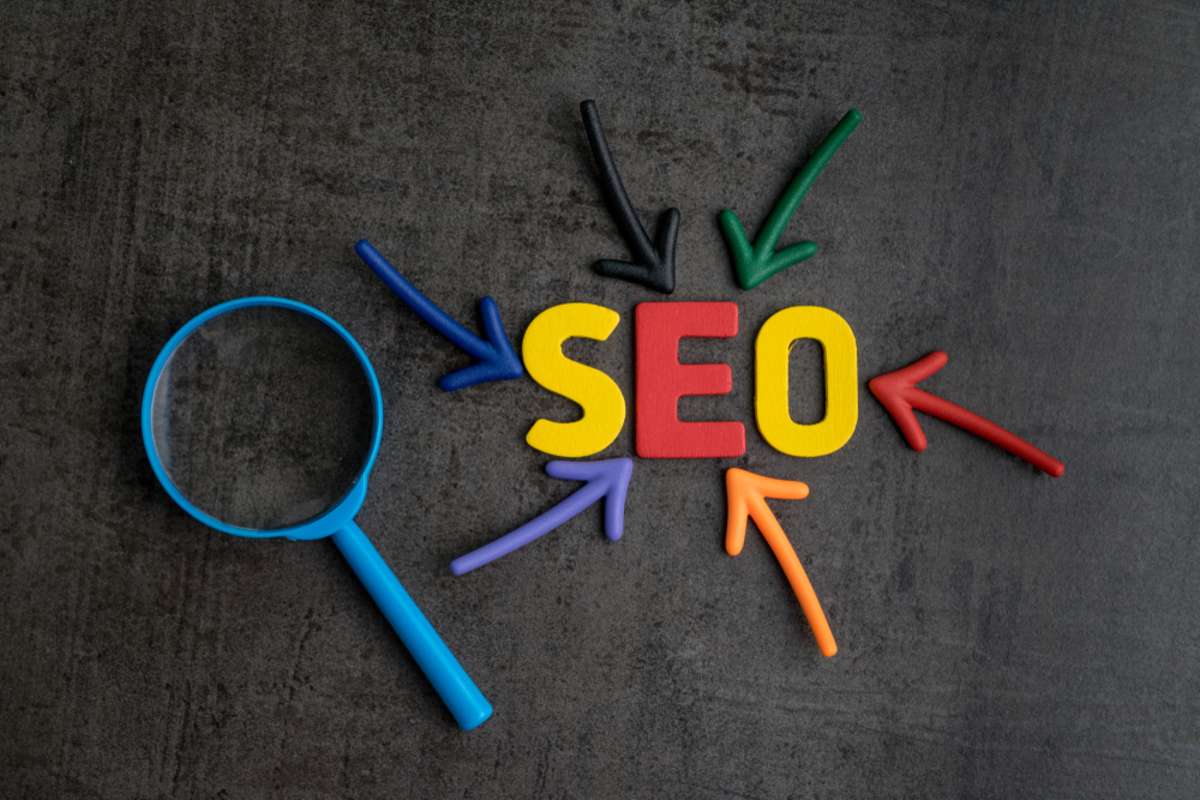 SEO Techniques You Need Now: A Beginner's Guide
Updated March 10, 2023
SEO (search engine optimization) is one of the most important aspects of successful online and inbound marketing. Using these strategies appropriately can help you get your website in front of more people and generate more leads and sales.
However, SEO can be difficult to understand and implement and can be overwhelming for beginners. This blog post will discuss some critical SEO techniques everyone should implement on their website (including blog pages) to rank higher and generate more traffic and leads!
What is SEO?
The goal of SEO is to improve your website's visibility in search engines like Google, Bing, and others. It's the practice of boosting both the quality and quantity of web traffic and brand exposure through non-paid (also known as "organic") search engine results.
As SEO has grown and changed through the years, it has gone from something that came to be known as "keyword stuffing" to meeting the needs of the customer and the search engines. Once you establish what types of content your potential customers need, you can optimize it so that a search engine can understand and lead your ideal buyers to it.
How Search Engines Work
So how do search engines work? They are looking for answers. They scan billions of pieces of information and examine hundreds of criteria to determine which material is most likely to address the question and intent of the searcher.
All, or most, of the content on the Internet, from web pages to PDFs to images to videos, is gathered and cataloged by search engines by way of "crawling and indexing." Then search engines rank crawled content according to how well it matches a searcher's query.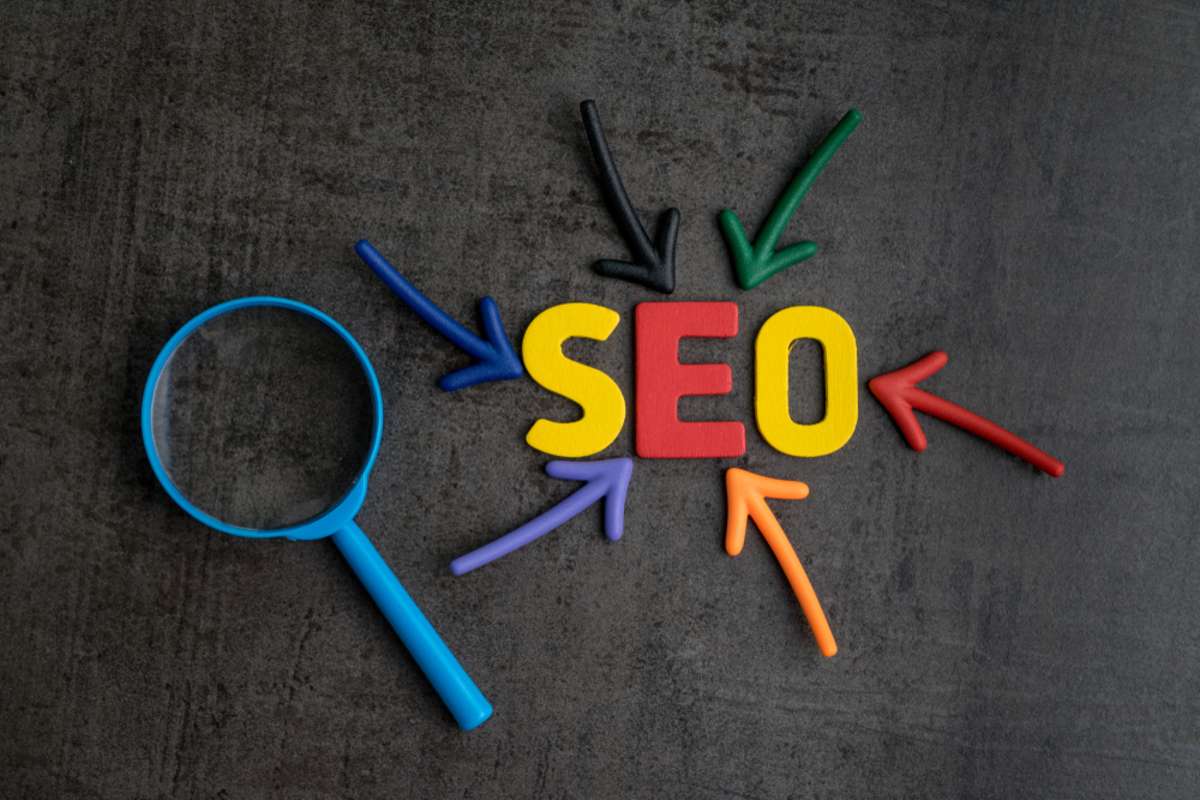 Search engines do their homework by performing three processes:
Crawling — A bot travels the internet to search for content, checking out the code and content for every URL it finds.



Indexing — The index becomes a place to store what the bots find during the crawl. After a web page is indexed, it becomes an option for the search engine to show in a SERP.



Ranking — A search engine gives the searcher the web pages with content that it believes best answers their true intent, with the most relevant content near the top.
To rank higher than content or competitors similar to yours, you must apply the best SEO tactics.
Which Search Results are "Organic"?
Organic search results are earned through quality content and SEO, not through advertising. That means organic search results are technically "free" to the company receiving the visitor.
Therefore, organic SEO techniques are the holy grail of content and copywriting for websites. Free traffic generated by your website content can help you maximize your marketing budget and help you generate leads generally interested in your services.
However, there are different levels of "free" organic traffic or SERP (search engine results pages) that can be affected by SEO. Featured snippets and related questions from the "People also asked" box are two such examples.
Why is SEO Important?
There are several ways to drive traffic to your website (social media, paid ads, and links), but most organic traffic still comes from search engines. So, it pays to look at creating quality content that is SEO optimized as an investment and not an expense.
SEO is one of the few online marketing strategies that, when implemented correctly, may continually pay off for years to come. For example, creating a strong article that deserves to rank with relevant content and essential keywords can help your traffic keep growing over time instead of continually spending money on an advertising campaign to send visitors to your site.
How to Optimize Your Website for Search Engines
It seems like search engines get smarter every day. However, they are still "robots" that need a little human assistance. So, smart marketers implement crucial SEO techniques to make sure their quality content gets found.
To optimize the SEO on your website, ensure that your content is visible to search engines by optimizing your website. Let's look at some ways to do that.
Organic SEO Techniques Start with Good Content
A great SEO strategy begins with good content. If you have high-quality, relevant content on your website, you already do much of what SEO requires. However, there are additional steps you can take to improve your website's SEO and get more traffic from Google.
We've already talked a little bit about why you need to find out the questions your customers are asking so you can provide website visitors with the answers they are seeking. Once you start answering your customers' questions with helpful content, it's time to mix in keywords.
Keyword Research Helps Your SEO Strategy
The value of keyword research stems from a deeper understanding of your target market and how potential customers search for items related to your products and services. Once you create quality content, you can optimize it with keywords to help search engines understand the gist of what you do.
Keyword research helps you provide content that will help answer questions like:
What are people searching for?

How many people are searching each month?

What format do they want to consume the content (written, blogs, short snippets, and more)?
Once you find out how your target audience is looking for your content, you've opened up a whole new world of SEO strategic planning!
How to Identify Keywords
Here are a few things to remember when you're looking for the perfect keywords for your content.
Ask questions before you start your keyword research — Before jumping in to look for the top keywords in your industry, find out a little about your perfect customer. You need to know who they are and what they need to reach their goals.



Look at "search volume" for your target keyword — When you find relevant keywords for your material, you'll undoubtedly notice that the search traffic varies considerably. While you do want to target terms that your audience is looking for, in some situations, targeting terms with low search volume may be more advantageous because they're far less competitive.



Don't forget long-tail keywords — The more significant the search traffic, the more competitive and difficult it is to achieve organic ranking success. Sometimes choosing longer search phrases can help. These longer phrases with lower difficulty are called long-tail keywords.
It makes sense (in theory) to target keywords with high search volume. However, keywords with high search volume might show a vague intent from the user. There is a different intent between a person searching for "shoes" and a person searching for "comfortable men's running shoes." The second is an example of a long-tail keyword and is much more valuable to a company that sells comfortable men's running shoes than the more generic "shoes" search.
Applying Keyword Research in Your SEO Techniques
On-page SEO allows you to convert your keyword research into content your audience will enjoy and benefit from. Just be aware of the risks of low-value approaches that might do more harm than good!
Making content solely to rank highly in search is a mistake. The goal of ranking is to give value to the people searching, not just to get your content to the top of a SERP.
Avoid these common problems:
Weak Content
It's standard for a website to have multiple pages on various topics, but in the wild west of the Internet, many bloggers created a page for each variation of their keywords to rank first for those exact searches. The web was filled with low-quality duplicate content because of this.
Google specifically targeted weak content with its 2011 upgrade known as Panda. The more stringent algorithm reduced the chances for low-quality sites to rise in ranks, resulting in higher-quality websites taking top spots in search results. Today, Google continues to refine this technique of downgrading poor content and elevating high-quality material.
Duplicate Content
"Duplicate content" is a term that refers to material that is duplicated across domains or between various pages of a single domain. Duplicate content also happens when people republish content "as-is" or only modify it slightly without adding new material or increasing the value to the searcher.
Keyword Stuffing
Keyword stuffing is now considered a "black hat SEO" tactic that can quickly sink your page in the rankings. While Google searches for keywords and related ideas on your site's pages, the page itself must offer value outside of merely adding additional keywords.
If a page is going to be helpful to visitors, it shouldn't sound like a computer wrote it. So use your keywords and phrases naturally to be readily understandable to your viewers.
More SEO Techniques You Can Implement Today
Here are some additional SEO techniques that can help you get started.
Use keyword-rich titles and descriptions — Using keywords in titles will help your content get found more easily by Google.



Optimize your website for mobile — In today's world, more people use their phones and tablets to access the Internet than ever before. As a result, optimizing your website for mobile devices is essential. This means having a responsive design that looks good on all screen sizes.



Use social media to promote your content — Social media is a great way to get more eyes on your content. When you share blog posts and articles on social media, you can reach a larger audience and generate more traffic to your website.
In addition to things you can do to improve SEO, watch out for things that are going wrong. Broken links, poor-quality content, and slow page-load speeds can hurt your SERP results.
How to Track Your SEO Progress and Measure Results
The old saying goes, "if you can measure something, you can improve it." In SEO, this is also true.
To help demonstrate the value of SEO, professionals keep track of everything from rankings and conversions to missing links and more. It's critical to your SEO success, client retention, and perceived value if you can measure the effectiveness of your SEO efforts.
How to Track Your SEO Progress and Measure Results
The old saying goes, "if you can measure something, you can improve it." In SEO, this is also true.
To help demonstrate the value of SEO, professionals keep track of everything from rankings and conversions to missing links and more. It's critical to your SEO success, client retention, and perceived value if you can measure the effectiveness of your SEO efforts.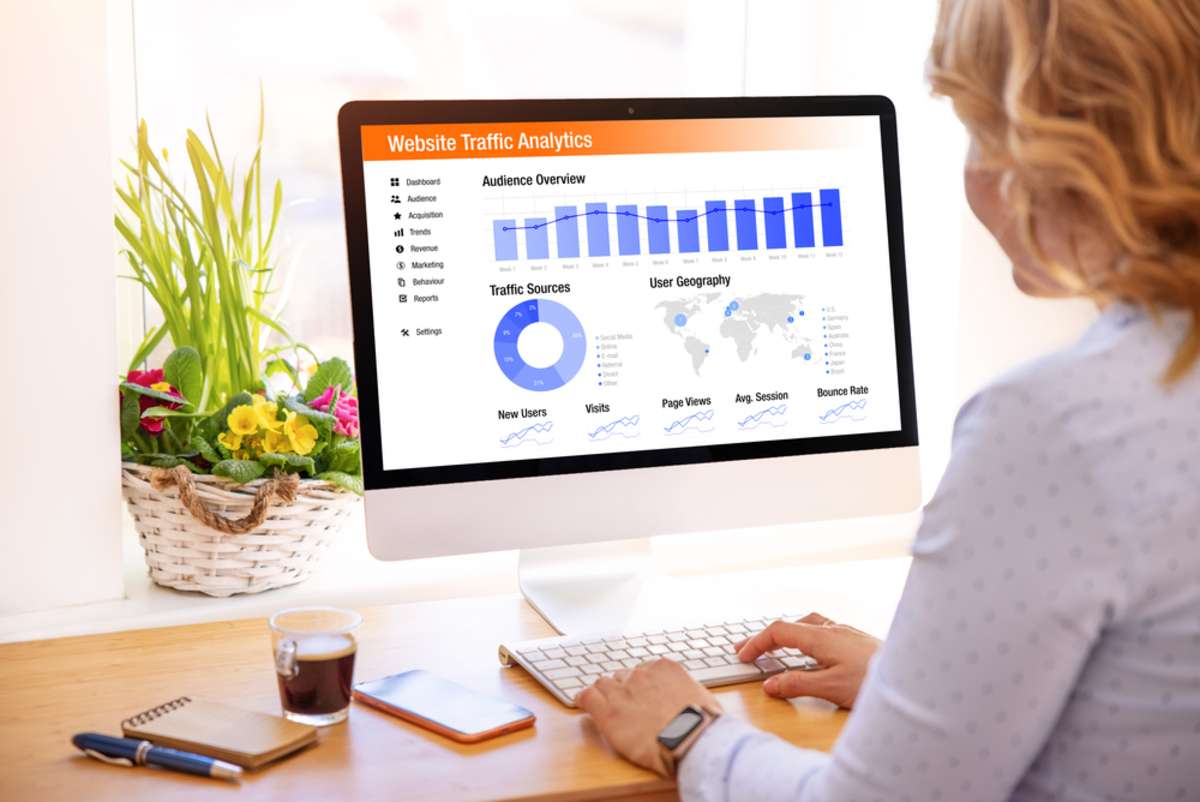 Measuring your efforts also aids in pivoting your priorities when things aren't going as planned.
Here are a few key performance indicators to figure out how effective your organic SEO approach is.
Conversion rate — A conversion rate can be applied to activities and goals, including email signups, purchases, and account creation. Knowing your conversion rate may assist you in evaluating the return on investment (ROI) your website traffic may generate.



Time on page — How long are people spending on your page? If a 2,000-word blog article is only being read for 10 seconds on average, there's not much chance that this material is being digested (unless they're a really fast reader). Keep in mind the purpose of the web page, too. A "contact us" page might not require a long time spent on the page.



Bounce rate — A "Bounced" session indicates that a user visited the page and departed without looking at any other pages. Many people try to lower this statistic because they believe it reflects website quality, but it actually tells us nothing about a user's experience. The scroll depth of a page or site is a better measure of the site's quality.



Scroll depth — This shows how far people scroll down individual web pages. Are visitors looking at your most important content? If not, test different ways to make the essential information more visible on your site, such as video, contact forms, etc. If the scroll depth numbers are low, it might be a good idea to look at the quality of your content, too.
You can use Google Analytics to measure how well your site achieves its goals. If you want to see how many people fill out a form on a page, you might set up that as a goal in advance. You'll be able to see it in your reports once visitors have completed the form.
Taking a deeper dive into your search traffic can also pay dividends in your SEO strategy, but how can you tell how much organic search traffic your site receives? Google Analytics is one of the most accurate ways to measure this.
To get traffic insights, use Google Analytics (GA) to analyze traffic patterns. GA is packed full of information and may be overwhelming if you don't know where to start. So, working with inbound marketing experts can be the best way to review analytics and make smart decisions about tactics to boost traffic.
Apply These SEO Techniques for Higher Search Rankings
SEO techniques are constantly changing, so SEO beginners must stay up-to-date with the latest trends. One great way to do this is to consult the experts! Geekly Media is a team full of experts to help businesses optimize content and websites by implementing robust organic search engine optimization techniques. To learn more about how we can help, reach out to Speak to a Geek!