Now that it's 2020, we're taking some time here at Geekly Media to think about the direction property management is headed in for the foreseeable future. After all, if you know where you came from, you can have a better idea of where you are going! Here is our take on what to look forward to in the property management world in 2020—and beyond!

The Quest for Operational Efficiencies Continues
Over the last year, the National Association of Residential Property Managers (NARPM) has focused on the need for finding operational efficiencies. With automation forcing many industries to adapt and change to keep up and stay relevant, it was only a matter of time before it spilled over into the property management industry, too.
Tech has advanced to the point that certain jobs should become obsolete—so that we can focus our human resources on the tasks that tech will never be able to replace. Save your human touch for the details that matter, and embrace property management automation in the years to come.
What operational efficiencies can you bring to your business in 2020?
Adopt marketing automation.
Use self-showing solutions.
Use virtual assistants for tasks that require more than automation—but less than a property manager's attention.
Offer tenants troubleshooting options for certain maintenance issues to save on service calls.
Use your CRM for lead nurturing to set your sales team up for success.
By creating these efficiencies with property management automation, you can redirect your staff's potential to solving bigger problems:
Remaining competitive in your pricing—and profitable at the same time
Growing your business
Providing better service.
Remain the company your clients want to work with when players with ample resources start looking at your market share and licking their lips. On that note, we come to the other side of the coin: which tasks still need "the human element?"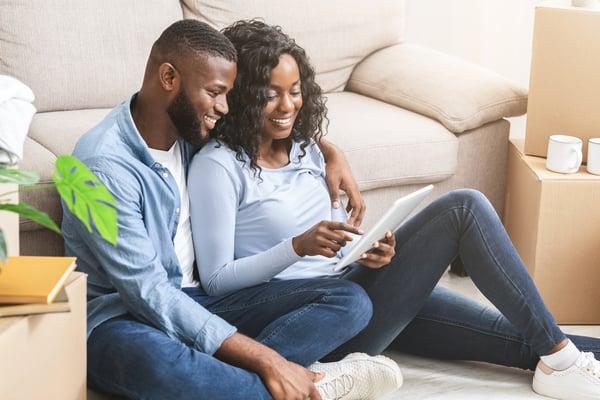 Putting Your "People Power" Where It's Needed Most
When we take on a new client, a lot of times, their staff gets nervous that they will lose their job. We like to remind them that our mission isn't to get rid of people—it is to grow without needing to add more. This is what property management companies are having to do to compete these days.
Property management automation makes room for putting the personal touch back into every interaction. When your staff is spending less time sending repetitive emails, they have more time to connect with your clients and tenants—which ultimately helps grow your business.
Property management as an industry has a bad reputation: we all know that a single one-star review negates at least ten five-star reviews in the eyes of potential clients. Negative reviews have more weight; they are seemingly more believable. Freeing your staff to work on creating great experiences will help you build the kind of reputation that can make your company the one that stands at the front of the crowd.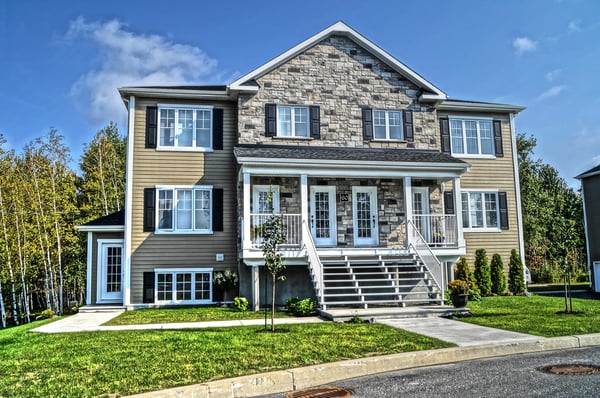 The Cost of Housing Will Keep Rising
Purchasing a home has moved solidly out of reach for many American families; property managers will continue to work with renters that would have otherwise been homeowners.
This increased demand is pushing rental rates up faster than income is rising.
The rising cost of housing has reopened the rent control debate in many states—pushing owners out of investments or causing more headaches for the property managers in the trenches.
In other markets, rising rents are limiting the pool of renters as they choose to live with their families longer because they can't afford to rent.
Rentals are no longer just a starter option: they are the long-term plans for a growing number of renters—and their housing needs will reflect this.
Renter Demographics Continue to Evolve
Along with the rising cost of housing come new expectations about what defines living standards.
Technology has made the smart home more affordable and accessible.
Renters are looking for smart doorbells, thermostats, lights controlled by apps, and other trendy tech when they rent. If those amenities are not offered, they want to know they will be allowed to alter the property to include them.
Rentals with these amenities will rent faster and for more money.
Real Estate Remains Relevant
Renters are also getting older than ever before as people live longer, and homeownership rates continue to fall. This makes real estate a desirable and stable investment.
As baby boomers grow older and eventually move out of their homes, the inventory available for investors will grow.
This creates serious income-earning potential in the form of an influx of properties.
Property management will continue to be a smart investment for owners—especially if they bring multiple properties into their portfolio or invest in multi-family units and small apartments.
Are You Leading the Pack?
2020 is only just beginning: this is your chance to embrace property management automation and ride the wave of technology! Early adopters not only lead the market: by the time everyone else catches up, they have defined it.
To learn more about Geekly Media's Property Management Automation solutions, book a discovery call with our team! We'll let you know whether or not we would be a good fit for your company. If you are, we'll show you how it works so you can decide whether you want to take the next step towards modern property management.