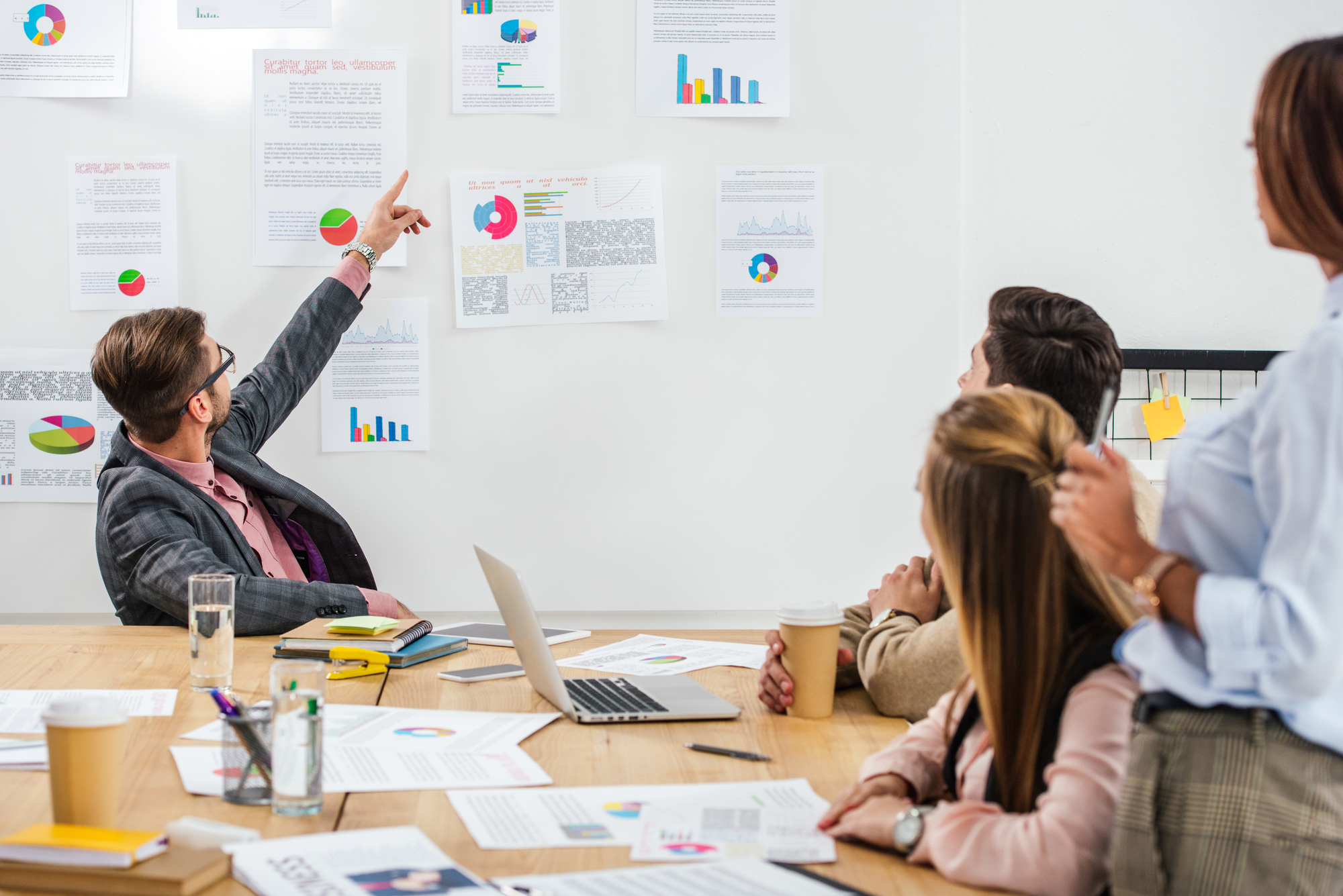 How to Create SMART Marketing Goals in 2022
Updated on January 20, 2022
Marketing has changed drastically across the last 30 years. The rise of the internet has revolutionized B2C and B2B marketing.
Now, more than ever, you have a world of marketing methods literally at your fingertips. However, unless you track some tangible numbers, real growth will slip through your fingers in 2020.
For property management companies, it is essential to create a realistic and trackable marketing plan for the upcoming year that addresses the changes taking place for your company in real time.
Keep reading to learn how to create a solid property management marketing plan, including what methods to use and which metrics are crucial to track.
Create SMART Goals
SMART stands for "Specific, Measurable, Attainable, Realistic, and Timely." Let's take a closer look at what this means for property management services companies in particular.
Specific
Your property management marketing goals need to be defined.
With specific goals in place, they become easier to accomplish over time.
Delineating your goals will not only outline your expectations, but it will also help describe:
Why it's essential to achieve
Who is responsible for enacting any plans
How to reach any goals that you set.
Here's an example:
A general goal for a property management company is to rent more properties. You know as a property manager that growing your doors and reducing vacancy ultimately grows your company. However, this marketing goal is not specific enough to outline a plan for attaining such growth.
A more specific example for a goal is for "x" to rent at least three more properties in 14 days. "X" here simply represents whoever is assigned to the goal.
Measurable
Outline the goals you're measuring and how you'll assess them.
If your goal is too difficult to measure, you should consider creating a different one.
Always ensure the indicators of goal measuring are quantifiable.
By measuring the progress of a goal, it becomes easier to achieve it.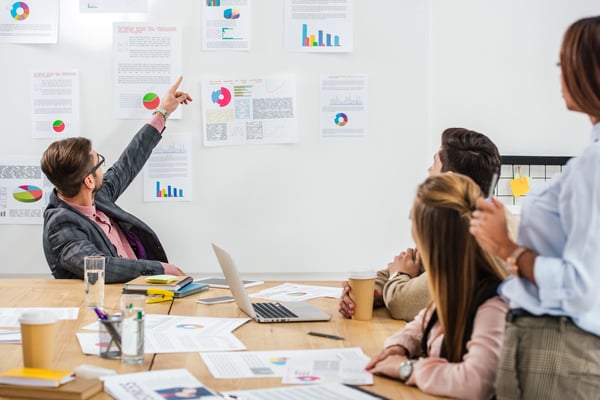 Attainable
One of the essential factors in achieving your goals is how realistic they are.
It's not enough to want something; you also have to believe that you can get there. If you set a goal that requires an entirely different set of circumstances or skills than what you currently possess, then all the hard work and effort put into attaining it will be wasted because it will never happen. Instead, adjust your goal so that it takes advantage of who and where you already are today.
If the goal seems too extreme, create a different one.
Setting goals that are unattainable will result in a waste of time and resources.
Additionally, setting goals that are too lofty can damage morale when things don't go according to plan—and result in a setback for your overall growth.
Realistic
Realism works hand in hand with attainability.
Set objectives that your team can work toward achieving.
Everything from the timing of the goal to the availability of resources must be realistic.
It's also essential to align your goals with any other objectives you have in place.
Timely
Lastly, any goals you set must have an established time frame.
By setting a completion date, your team will be more motivated to achieve the objective.
Time-bound goals also have a sense of urgency placed around them, ensuring other efforts are properly scheduled to align with priorities.
Metrics to Track
You don't have to wait until the end of the year to start planning marketing goals! It's never too early or too late to create a solid property management marketing plan.
However, if you start earlier in the year, you'll have the time needed to refine your strategies, goals, programs, and prices to ensure you have a successful 2020 when it comes to expanding your doors.
To that end, what you're measuring matters just as much as why. Here's a quick look at a few metrics we think property management companies should focus on when defining a new marketing plan.
Lifetime Customer Value
Calculate this by considering the average length of time a client is with your company and multiplying it by your average management fee—then add your ancillary service fees. This is your average lifetime customer value.
Always set goals to increase the lifetime value of your clients.
The longer you keep your clients, the higher the lifetime customer value becomes.
To achieve this goal, you'll need to push services that lock in clients for extended periods and then provide them with incredible service during that time.
Acquiring New Clients
One of your primary marketing goals should be to focus on the number of new clients you want to acquire. This will help you keep track of your progress and ensure that you make the necessary efforts to expand your client base.
As part of your new marketing plan, focus on setting goals regarding the number of new clients you want to secure with a contract.
Put your marketing goal in writing, and share it with your sales team.
The size of your sales team will significantly impact whether the goal is realistic.
A sales team of five people should work toward gaining 12 to 30 new clients per year. A sales team of 20-plus should set a higher goal of attracting anywhere from 40 to 100 new clients over that same period.
Unit Economics
Even well-established property management companies should think like a startup—especially when it comes to unit economics.
Once you have your goals in place, you'll need to focus on creating a budget that allows you to achieve those goals. Ideally, you should be considering your budget while developing your initial plans: the goal of securing 100 new clients isn't feasible if you don't have a large enough budget to back a larger sales team.
Your goals must be in place to refine and allocate your budget properly. Here's an example:
You plan to spend $400 to acquire a new customer. If your goal is to obtain 100 new clients over the next 12 months, this means you need a $40,000 marketing budget. Well-established property management companies will have referrals coming in, which will reduce the amount of money spent on acquiring each new customer. However, you've got solid data on what you can expect to spend until that time.
Hard numbers from your budget give you a solid footing for how many new clients you can afford to attract in your current phase of growth.
Location and Competition
The location of your company significantly impacts all aspects of property management marketing because the rental market differs dramatically across the United States and in each major metro. It is essential to consider the location of your company when allocating your budget toward goal completion.
It's also important to look at your competition.
How much are they allocating toward specific marketing methods?
Why are they spending more on these marketing strategies?
Should you spend more on those same marketing tactics?
Is a competitor finding little success with a particular marketing method?
If so, investigate why, and use your findings to refine your marketing strategies.
Putting Your Marketing Plan Into Action
It is usually best to allocate 85% of your marketing budget toward digital marketing. Why? Because online marketing works—especially when it comes to property management marketing.
Put the other 15% toward local marketing tactics like:
Attending chamber events
Snail mail postcards
Flyer marketing.
Don't forget that successful property management companies have strong ties with the communities they serve! Bringing in a community focus to your marketing efforts can help make or break your strategy.
Your refined marketing plan will work as long as you approach it from the bottom up.
You need a consistent sales process in place along with reliable service and support.
A consistent sales process is crucial to the success of your property management company because it ensures all inquiries from existing and prospective clients are handled promptly. It also guarantees you're paying attention to the right leads.
Without a defined sales process, your marketing efforts will go to waste.
You can provide better service by considering the technologies you use to run your operations. Property management automation is explicitly designed to maximize your "people power" while allocating tasks that don't need a human touch.
The advantage of automation in this regard is that it ensures you can prioritize your people where it matters and provide consistent and excellent service by eliminating "dropped balls."
Move Forward With Your Marketing Goals
At Geekly Media, we know our success depends on you. It's why we're so driven to provide our property management partners with access to property management marketing tools like SMART.
If you want to take your marketing to the next level, contact Geekly Media today! We're here to help you craft your goals now so that you can amp up your marketing going into the new year.