Marketing is an ever-evolving field that impacts all industries.
For those operating in the property management industry, staying up to date on the latest marketing trends is key to securing new clients and keeping tenant retention rates high. With 2019 right around the corner, there's never been a better time to refine your marketing agenda. The goal is to ensure you have a marketing plan in place that can scale with your company. The better you plan, the easier it is to stay afloat as changes occur.
Keep reading to learn three marketing trends that your property management company needs to keep a close eye on throughout 2019.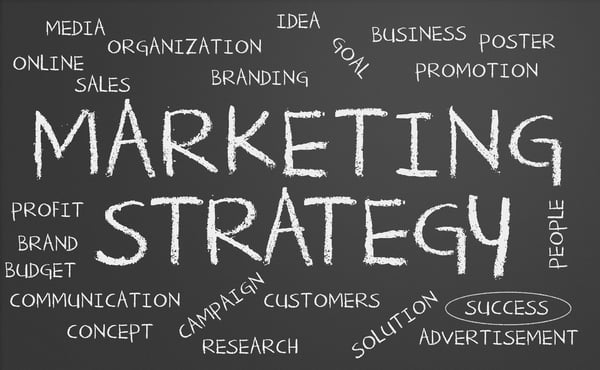 Put Your Focus on Content, Not Ads
We've long known that content influences consumer and even B2B purchasing decisions with greater impact than traditional ads. According to a 2015 Nielsen study, buyers put the majority of their trust in the following four types of advertising:
People they know

Branded sites

Editorial sites

Reviews
If you're relying on paid ads to increase brand visibility and increase sales, you may want to restrategize. By the end of 2018, nearly a third of all internet users are going to have an ad blocker in place. A third of your ad budget is going to waste as the ads won't reach about 30 percent of your intended audience. You don't necessarily need to stop using ads completely, but you should consider refocusing your marketing efforts.

When refocusing, you'll need to ensure you place a heavy focus on content -- both in the ads and in the other forms of content you use for advertising. The ads you distribute must include highly-relevant content to convert the buyer. The same applies to other types of content, like content and influencer marketing.
The key is to provide immense value to your audience through different types of content. To do this, you must put yourself in the customer's shoes, and this starts with the creation of a buyer persona. If you don't have one, you need to put your marketing efforts on halt until you create one.
Content that provides value will answer questions your readers didn't even realize they had. FAQ guides are excellent content pieces that deliver value.
Utilize Inbound Marketing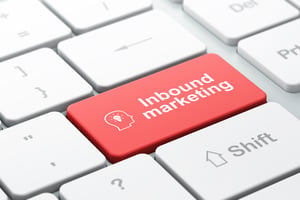 Inbound marketing should be at the heart of your marketing endeavors. As a property management company, inbound marketing attracts the right audience at the right time and provides multiple avenues of interaction; this ensures you can build valuable relationships with leads and existing customers.
To take advantage of rudimentary inbound marketing as a property management company, you'll need to:
Build a blog

Publish on a consistent basis

Share your postings across multiple social media platforms
You'll also want to build email campaigns where you deliver relevant emails to your audience based on their online behaviors. Take for example a reader of one of your blog postings subscribes to your blog. This behavior could trigger the start of an automatic drip email campaign. You'll be able to connect with the subscriber on a more personal level. As a result, you'll enjoy increased traffic to your site. Email campaigns also generate leads and boost sales when carefully curated.
With inbound marketing, no matter the platform you're connecting with your audience, you must ensure you can engage in punctual interactions. When users comment on one of your posts on Facebook, you'll want to thank them for their comments and feedback. You'll also want to reach out through Messenger to ask if there are any questions you might be able to answer for them.
Facebook is by far the social media platform on which you should focus the most attention. This social media giant has more than a billion active monthly users. For property management companies, this gives you an optimal opportunity to tap into a massive source of potential tenants. In addition to Facebook, make sure to focus your social media marketing efforts on Google+, Twitter, LinkedIn, and Pinterest, all of which have hundreds of thousands of active monthly users.

Social media platforms provide five essential benefits for those operating in the property management industry. They allow you to advertise properties, network with property owners and tenants, generate leads, observe and deploy the latest marketing trends, and partner with investors.
Invest in Marketing Automation Software
Lastly, to skyrocket your marketing endeavors toward success, your 2019 marketing plan needs to involve the use of marketing automation software. Just imagine being able to log into a single software that houses anything and everything to do with your marketing. Imagine this program being able to work for you even when you're away from the office.
Marketing automation software allows your marketing endeavors to scale as your property management company grows. It gives you the ability to monitor your audience's online behaviors, which enables you to make smarter marketing moves. You'll be able to deliver the right message to the right person at the right time.
The buyer's journey may be somewhat linear, but not every buyer is at the same part of the sales funnel at the same time, which is why marketing automation is of such value. You can monitor where each person is, and your automation software will deliver the most relevant content to each one. You'll be able to build long-lasting relationships, which is what real marketing is all about.

You should never let marketing automation take place the of in-person marketing tactics. Every once in a while, you still need to reach out over the phone or in person to your clients. Reaching out personally will distinguish your property management company from the competition.
Contact Geekly Media now to learn more about marketing trends for 2019 that can take your property management company to the next level of success.
Ready to take your business to the next level in 30 days? Download our free game plan today!