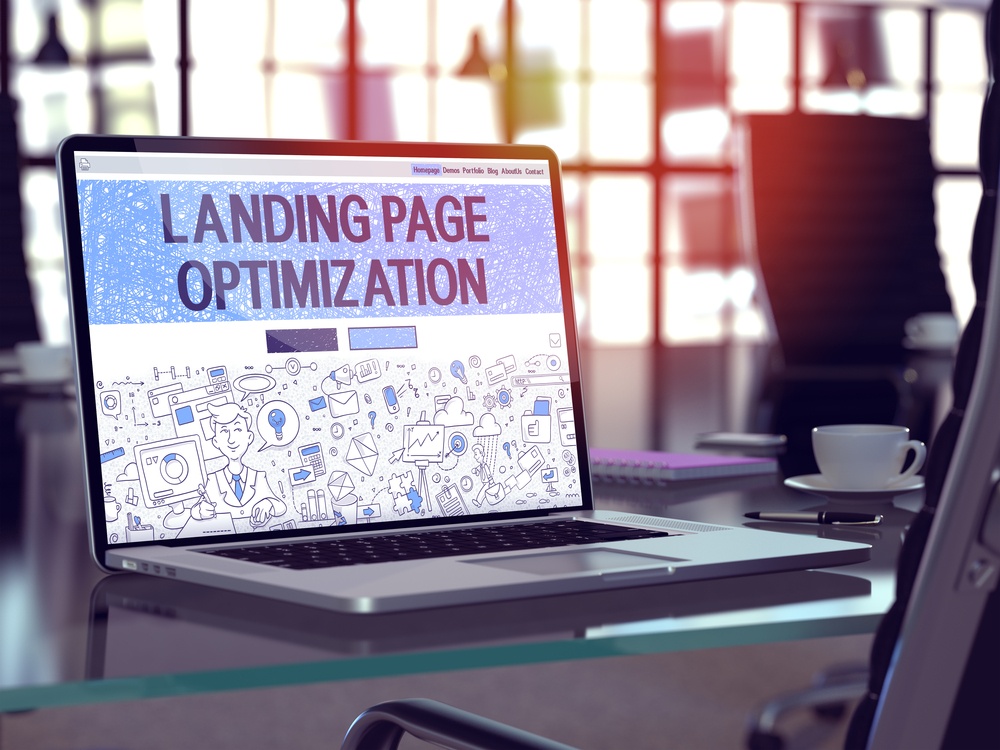 How to Build a Highly Converting Squeeze Page for your PM Website
A squeeze page is a vital component of inbound marketing for property managers. Commonly referred to as a landing page, a squeeze page has a specific purpose -- to secure email addresses from those visiting your site. Whether it be new leads or existing customers, getting their emails is pertinent to your marketing efforts as a property management company.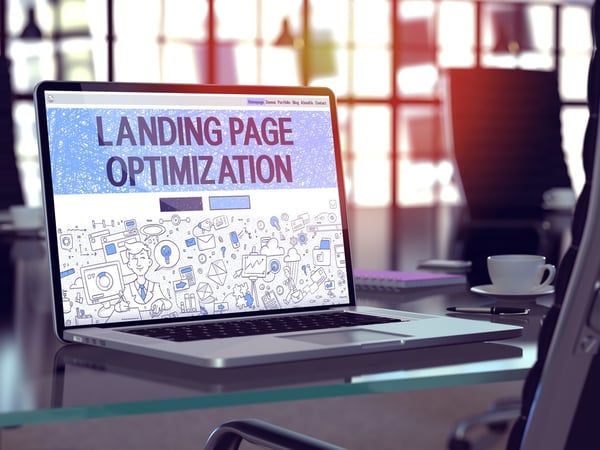 Here's the problem, though. You can't build a page that says give me your email address and expect people to hand it over. Instead, you have to offer something of value to them, like an ebook, a discount code, or free webinar in exchange for the email address.
For property management companies, you'll want to create two multiple squeeze pages, one for potential tenants and others for potential property owners. After all, you need to secure property owners to have properties to rent to tenants.
If you're in the process of building a squeeze page, or if you don't know where to start, today is your lucky day. We've completed an extensive amount of research on squeeze pages for property management websites, and we've compiled our findings to provide you with an easy-to-understand guide in this blog.
What Does an Effective Squeeze Page Look Like?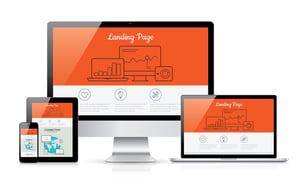 First, before you start heading to the web design table, you need to know what an effective squeeze page looks like. After all, you can't build one unless you have a concept in mind of the elements that it needs to include.
Your primary goal on a squeeze page is to ask for email addresses and for site visitors to actually give it to you. With this in mind, your squeeze page must subtly ask for their email addresses. The key word is subtle.
If you walk up to someone and say give me a 100 dollar bill, they're going to look at you like you're crazy. If you walk up to them and show them various products that are well worth that 100 dollar bill and then you ask for it, they're much more likely to hand it over. You have to follow this same concept on your squeeze page.
You have to provide something of value. No one wants to give you his or her email for free. They have to feel as if they are receiving something of value in return. A general rule of thumb is the content you are offering has to be equal in value to the information you are asking for from your visitor. Some examples of products that you can offer for free in exchange for their email addresses are:
Free courses on securing high-quality tenants
Discount code (first-month free rent code)
Contract templates for tenants to sign
How-to videos on properly evicting a tenant
What Is the Best Product to Offer On a Squeeze Page?
Many people think a discount code is the best way to go when it comes to securing visitors' email addresses. With discount codes, though, the person doesn't get to take advantage of it unless they actually make a purchase. Combine a discount code with a free ebook or other product of value, and you're much more likely to get their emails. Remember to use an offer that matches where a customer is in the buyer's journey.
Whatever it is that you are giving away for free, be sure that it contains quality content. If you don't provide value in the content you offer, your prospects are likely to look down on your brand.

You must also ensure that your squeeze page clearly tells the site visitor why you need their email, and what you intend to do with it. If someone feels that you're only going to spam his or her inbox on a daily basis with emails, he or she probably won't give you what you want. If, however, you tell them that you need their email address to send them a download link to the ebook you're offering and that you will send out updates on a weekly basis, this is sure to leave a better taste in their mouth.
Convince your site visitors that you need their email and you're not going to abuse it and watch your subscribers skyrocket.
Another thing to keep in mind when building a squeeze page is that the best offer comes in the form of something sequential. This means that whatever it is that you are offering, the email recipient receives it over several emails. Take for example you're providing an eBook with seven chapters. By delivering one section at a time, you keep the reader hooked. You also get to remind them of your brand on a daily basis for at least seven days; this will do wonders for brand recall.
A great reason to offer your free product sequentially is that new information is better retained when it is received in small doses. Your email subscribers are going to appreciate that you took the time to separate the content you provide into smaller pieces, especially since most people don't have time to read lengthy ebooks or watch long videos in a single sitting. When they finish a chapter or small portion of a video one day at a time, they feel more accomplished. Plus, they have more time to reflect on the information they learned each day.
Offering in a sequential manner also validates your point for needing their email addresses. To watch a video or open a PDF template, you don't actually have to have their email address, and they know this. However, if you tell them you are going to deliver the free product in small, digestible pieces over a period of several days, they will think "Yes, this works even better, and I don't have to worry about coming back to the site each day to watch the next part of the video. Company XYZ is going to send me a reminder email each day with the new content."
Emphasize How Simple Your Content Is to Understand and Absorb
The last trick you need to follow to ensure you are building a squeeze page that works is to emphasize how simple your content is to understand and absorb. The person who has landed on your squeeze page probably already has a notion that you're just like every other marketer and that you're full of it, willing to do anything to get that email address and close a sale.
Moreover, there's a good chance the site visitor has opted in on other squeeze pages and found the free product to be difficult to understand and follow. Because of this, you have to explain and show how simple your content is to absorb. To do this, provide a two- or three-sentence excerpt of the content you are offering. Yes, post it right on your squeeze page and make sure it hooks the site visitor. This is your chance to convince your audience they need to give you their email address so they can finish reading or watching whatever it is that you're offering. This is also your chance to boost the SEO value of the squeeze page by including targeted keywords in the excerpt you provide.
The Takeaway
Your property management company's success is largely dependent on your online marketing efforts. At the heart of your online marketing should be a focus of driving people to a squeeze page. By following the tips outlined above, you're sure to grow your contact list and convert leads.
Download our free inbound marketing starter kit to start your property management inbound marketing campaigns today!