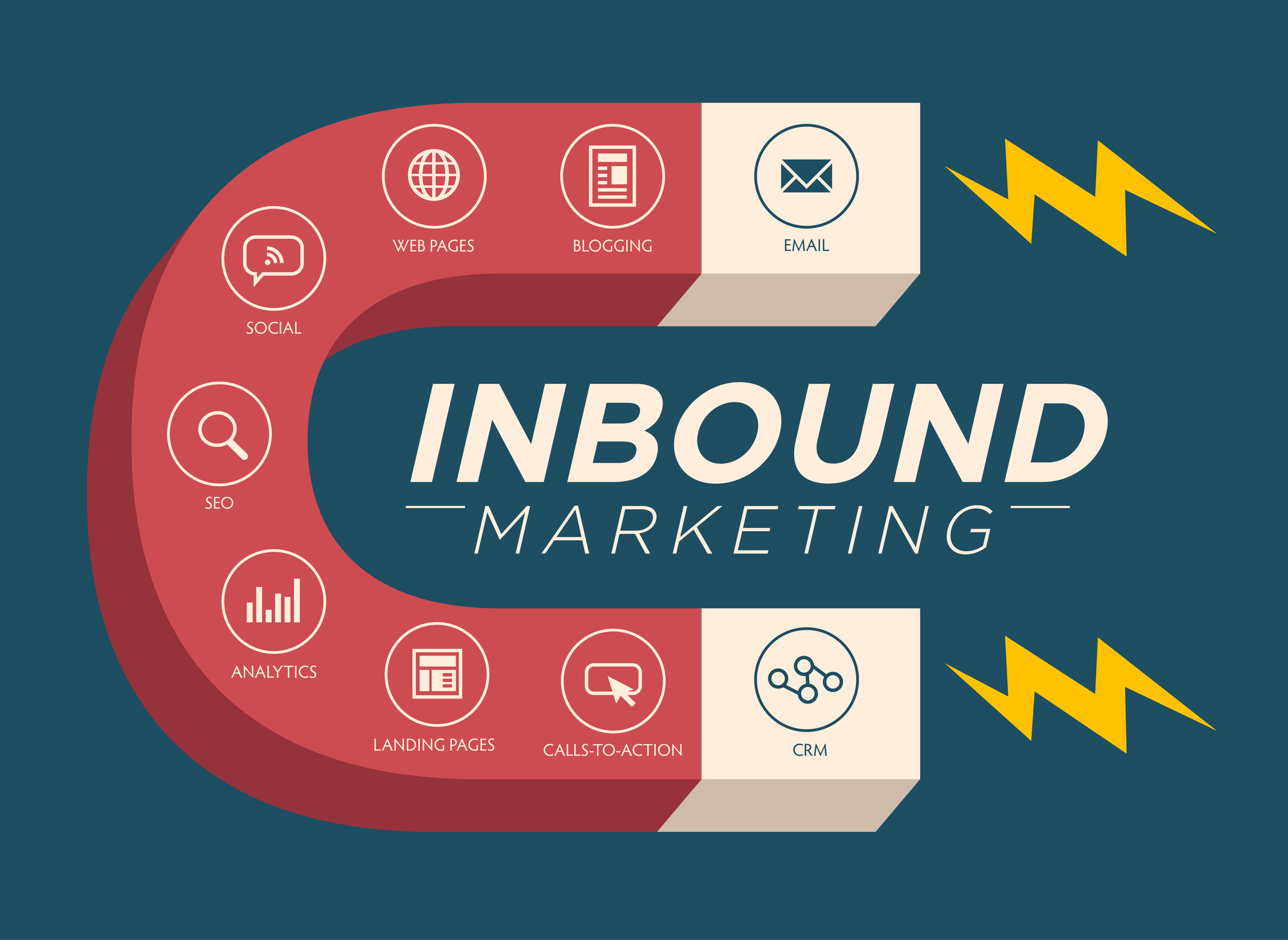 What is Inbound Marketing with Geekly Media?
You know what inbound marketing is, but not what inbound marketing from Geekly media is. We're here to help and tell you all about our inbound marketing package! Our branding package helps property management companies build their brands through our custom-curated blog and social media content.
The Geekly Media Inbound Marketing package takes our clients further with traffic-generating campaigns meant to help you:
Grow your traffic

Promote your SEO more aggressively

Nurture and convert leads

and delight your current clients!
All of these elements work together using marketing automation to deliver the right content at the right time to your audience to help nurture them from reader to lead to client. We don't stop there, though! We also use marketing automation and inbound to delight your existing clients.

Inbound Marketing Builds a Flywheel
Customer acquisition costs can be high, so it is crucial to make the most of the business you have as well as the business that you could have.
A lot of marketing efforts only focus on bringing in new leads. We think this is a fundamentally flawed approach. Current clients already trust you and enjoy your services, and their referrals, reviews, and recommendations are some of the most powerful lead-generating opportunities you have!
Continuing to delight these clients will turn your lead acquisition strategy from a funnel to a flywheel, and our inbound marketing efforts focus on helping you build that flywheel and keep it spinning!
A Mix of Curated & Proven Techniques
Geekly Media has clients all over the US, so we've been able to gather some pretty impressive data about property management company prospects and how to reach them. We know what info is pretty universal but also work with you to discover what is unique about the personas you work with.
This mix of proven marketing campaigns paired with custom curated campaigns meant to advance your goals means we can deliver things we know work to get you quick wins. Then, we work with you to understand your goals and build custom campaigns to help you meet them.
This mix of proven and custom campaigns help our clients get leads faster.
What is a Campaign?
A campaign is a mix of inbound marketing assets that are all tied together to achieve a common goal and have a unified message. This could be a mix of landing pages and drip emails, or a content offer and the materials supporting and promoting that offer. Some of the elements commonly found in our inbound marketing campaigns include:
eBooks

Checklists

Guides

Landing Pages

Email Drips

Blogs

Social Media Posts

etc.
What makes a campaign is the common messaging meant to achieve a goal. You might have a campaign to:
Announce an upcoming pricing change

Promote new services like a resident benefit package

Encourage renters to change their air filters

Delight existing owners and promote portfolio growth

Generate leads by providing helpful resources to would-be clients

Why Choose Geekly Media?
We know we're not the only inbound marketing company for property managers, but we are the only inbound company that specializes in property management on the HubSpot platform.
We chose a proven winner. HubSpot allows us to take property management marketing to the next level with its very advanced set of tools. Sure anyone can build a landing page to generate leads, but HubSpot lets us set behavioral triggers as part of inbound marketing that takes it to the next level.
For example, if you have a lead that has filled out a form and is in your HubSpot CRM, you can set super-smart marketing automations to customize that lead's experience on your site. Have they visited your service page 5 times? Set a trigger to send an email with more information on your services and a request to book a meeting. Has that lead already given you a set of information? Change every form they see to collect new information and make it easier for your bizdev team to understand who they are talking to before they get on a call.
Don't Take Our Word for It
Our approach to inbound marketing for property managers is what sets us apart, but we understand if you need to see it to believe it. You can schedule a call with our team to see if Geekly Media and HubSpot are a good fit for you!
We know you're busy, so we won't take long. A discovery call with our team is usually only 15 minutes. We can also show you how we can automate property management operations and reporting to provide you with a full ecosystem that will help you manage more doors, provide better service, and do it all with less staff. Click the button below to schedule a call!