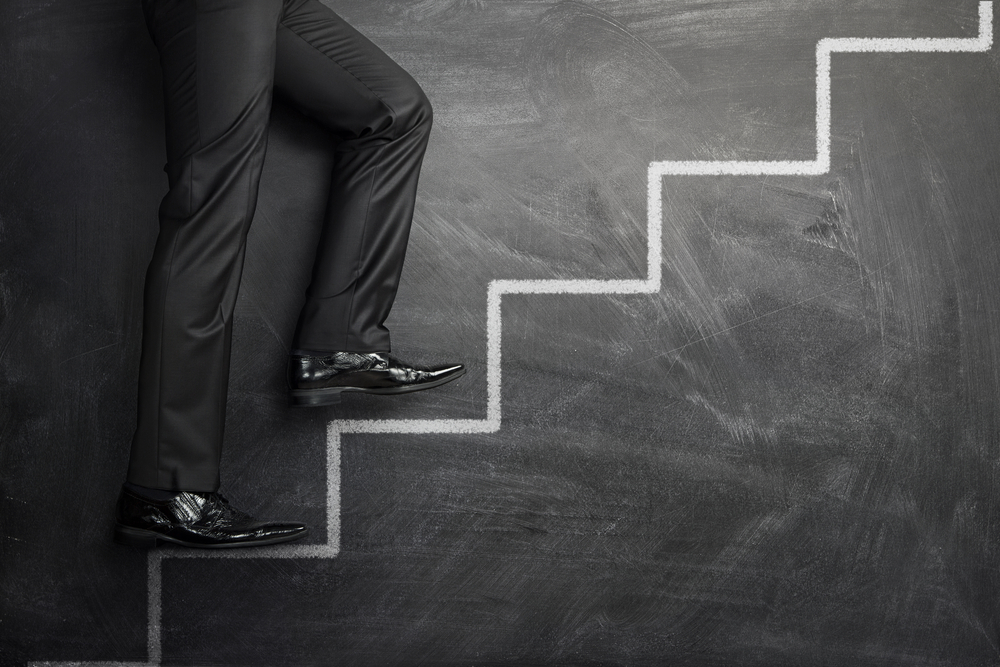 6 Steps to an Inbound Marketing Plan For Your Small Business
Originally published Sept 21, 2022
Updated May 1, 2023
Almost every business owner must have heard the phrase "if you build it, they will come.' However, you can't expect customers to come flooding in the door if you just "started" a business.
To be a successful small business owner — whether you operate a consulting firm, roofing business, real estate brokerage, or property management company — you must devote time and energy to marketing and advertising to attract more customers.
That being said, not everyone understands the term "inbound marketing strategy" or how to start a successful plan. If you don't have a digital marketing plan and aren't sure where to start, we've highlighted six steps here that can help you create a comprehensive inbound marketing plan for your consulting agency.
1. Begin With a SWOT Analysis
Every digital marketing plan should start with research!
Insights from customers should lead to an in-depth assessment of your company's operations. Start with business statistics for your area and industry online.
Business owners can glean information about the number of enterprises in a certain industry, the specific number of workers, typical wages, typical family income, and more. Look for resources about market valuations, market potential, and market opportunities, as well. This research helps you identify your company's place in the industry and the potential market share you may capture.
Then, conduct a SWOT analysis to analyze your company's strengths, weaknesses, opportunities, and threats. Understanding your starting point helps you build a marketing plan to reach your goals!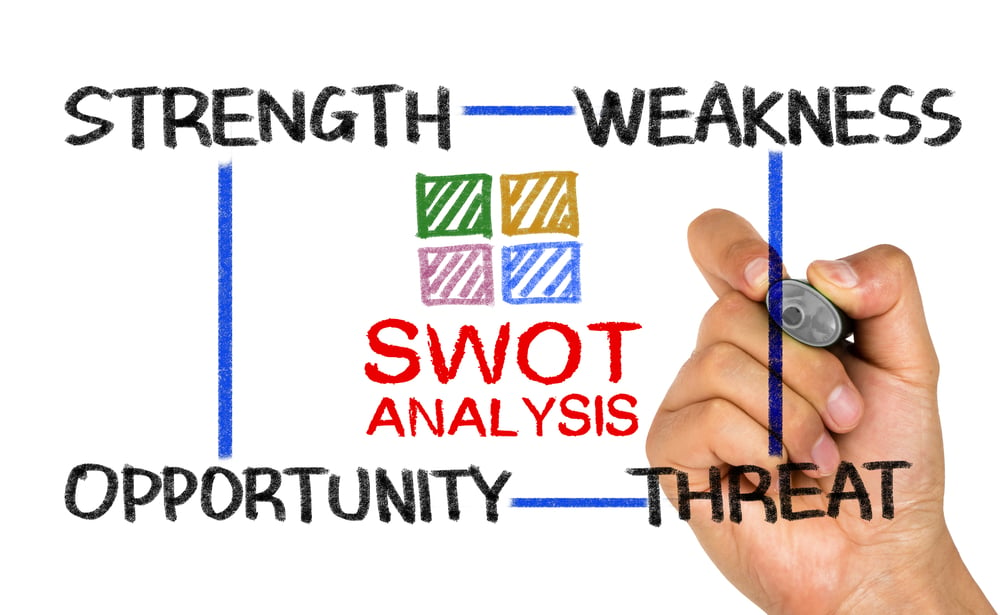 2. Determine What Makes You Different From the Competition
What's your unique selling point? Identify what makes you different, then capitalize on those points to craft your inbound marketing strategy.
A digital marketer should consider the following questions:
When and why did your company start doing what you do?

Who is your target buyer, and how does your consulting agency meet their needs?

What values does your business uphold?
Think about the current status of your business and brand, then ask a few more questions, including:
Which areas do you consider to be your primary markets?

What is your monthly consumer volume?

Where would you want to be in 12 months?
When formulating a marketing strategy, you must consider the many distribution points you already use to find new customers. In the following year, do you plan to grow, reduce, or keep the same level of spending on marketing? Answering these questions will help you create an outline of your marketing plan.
3. Establish Clear and Quantifiable Goals for Your Marketing Strategy
Marketing plans become more exciting when you lay out your plans and ambitions for the next year in marketing. Do you have specific goals in mind? How do you intend to reach your goals?
Goals may be large and far-reaching, such as tripling sales or expanding market share, or they can be tiny and manageable, such as gaining 100 new Instagram followers on the brand's account or launching a company blog.
Remember to keep your goals realistic and quantifiable. Refrain from setting yourself up for failure by overpromising, but push yourself to attain milestones that can help promote your business.
4. Create a Buyer Persona to Understand Your Ideal Customers
Who is your ideal customer? What do they want? What are their likes and interests?
Unless you know the answers to these questions, you won't be able to create a compelling marketing strategy that caters to and appeals to your ideal customer.
Find out who you're talking to, what they care about, what they need, and how your services can meet their needs. Then, consider your target audience in terms of their characteristics and attitudes.
From there, learn how others in the industry see your company. You may discover a lot about potential expansion markets, service ideas, and marketing strategies by talking to your existing customers. An online poll of consumers at the end of the year might provide useful insights.
All this information can help you create a buyer persona, or an Ideal Client Avatar (ICA), as we call it at Geekly Media.
A client avatar is an illustration of a typical consumer. An ICA includes essential demographic and psychographic data, such as age, job position, income, geography, hobbies, and difficulties. Regardless of your approach, keep in mind that buyer personas should be the foundation of your inbound marketing efforts.
5. Find Out What Your Competitors Do (and Do It Better)
There are probably existing roofing contractors, real estate agents, or property managers in your market doing something quite similar to what you're doing. Understanding what they do and how they market — and how what you do is different — can help you develop a plan to market better than your competition.
Learning what works (and doesn't work) for competitors can save you some time and wasted effort on failing strategies. Moreover, by studying your competition, you'll also be able to win some points with your investors or business partners, as you'll be well-informed about the competition and have the resources to face it head-on.
6. Apply Inbound Marketing Best Practices
Inbound marketing is a method of gaining customers using one's resources, including content creation, social media engagement, and search engine optimization (SEO). Blog articles, podcasts, and interviews with influential people in your business are all great examples of content marketing.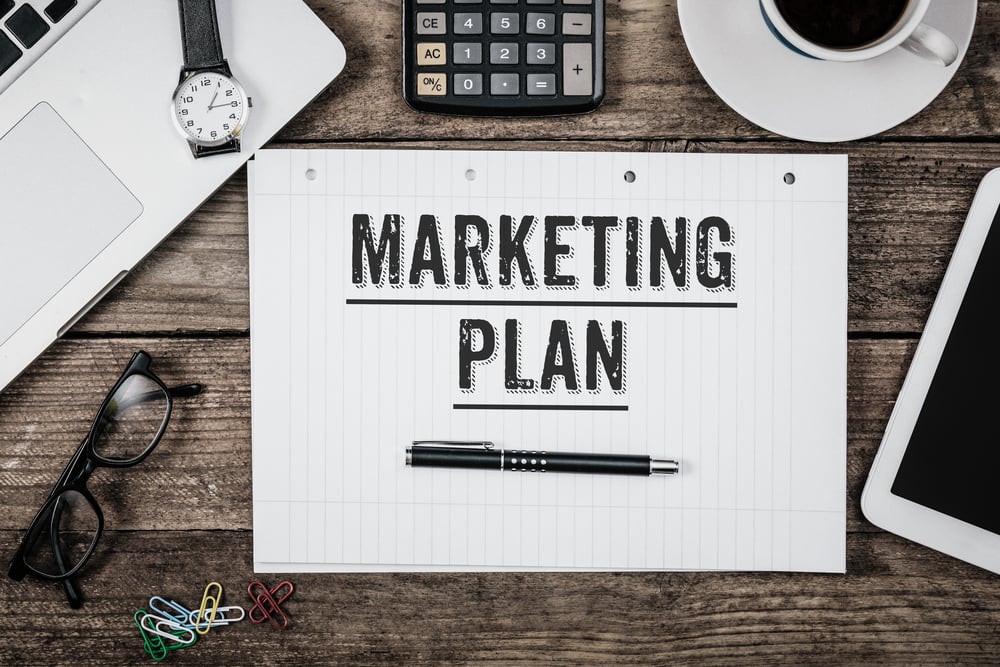 Each tactic feeds into and strengthens the others in an interdependent feedback loop, ultimately drawing in more and more interested consumers. Increased traffic to your social media and website profiles happens by providing useful, engaging content that search engines value. Based on the data you gathered using the steps above, determine which marketing method will be most applicable to your business and map out a marketing plan based on that.
Build an Inbound Marketing Plan That Guides You to Success
A successful inbound digital marketing plan requires time and effort, but it's one of the most effective ways to generate more leads and grow a consulting company.
The steps we've outlined today can help you create an effective marketing plan to help your business grow. However, if you're still looking for additional information to improve your marketing success, Geekly Media can help! We're an inbound marketing agency for small businesses with plenty of experience helping businesses like yours grow. So, reach out soon to Speak to a Geek!
Get more insights into your business operations when following the strategies in our free "Game Plan for Success."