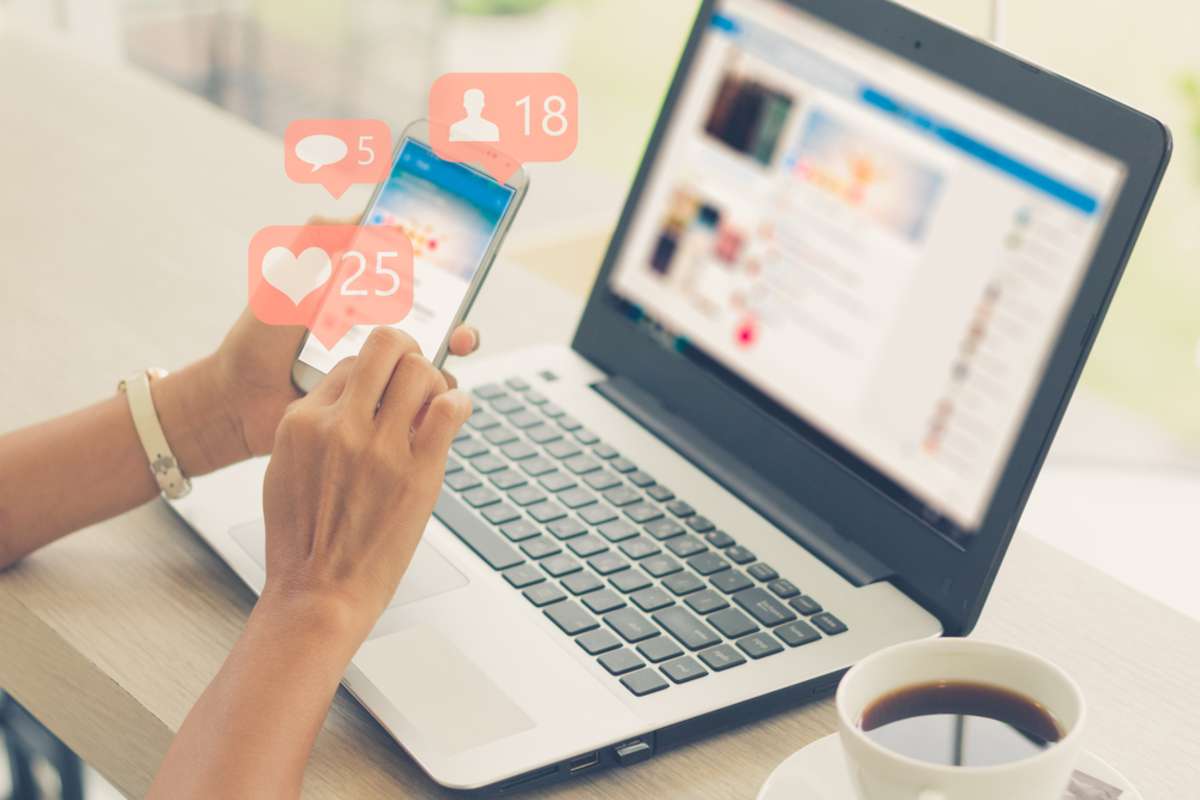 A Guide to Content Repurposing for Social Media
Imagine you've just written a killer blog post. It hits all the key points, and you can't wait to upload it to start bringing in leads and building brand awareness.
However, what if you could break it down into even more informative social posts and media pieces that provide quality content for the coming months? You'd reach a larger audience on more platforms with the same content.
Enter "content repurposing," the practice of reusing components of pre-existing content to maximize its reach and benefits.
In this blog, we'll dive into strategies to repurpose content, valuable tools, best practices, and ways businesses can create elite repurposed content repeatedly by partnering with a leading marketing agency.


What Does It Mean to Repurpose Content?
Repurposing content refers to using existing content in a new way to maximize its benefits and extend its reach.
Repurposing content typically means changing the original piece's format or delivery. For example, a blog post can be turned into a YouTube script for a video or broken down into individual social media posts.
Why Content Repurposing Works
There are several benefits of repurposing content, some of them include:
It's a time saver — There are no brainstorming sessions or fleshing out ideas as the heavy lifting has already been done.

It builds your brand — By creating one piece and repurposing, you know that the new content will be on brand and can help build a foundation.

It's consistent — Content repurposing allows you to build a steady stream of content, creating a more substantial brand presence. In addition, it leads to more engagement as you're spreading your branding and messaging across multiple channels and varying formats.

Access to different markets — Through repurposing, you can access other communication channels, meaning different markets, demographics, and user bases.

Wider reach on different platforms — Potential customers will always slip through the cracks. By utilizing multiple platforms for promotion, you're building a wider net to attract leads and future proofing for shifts in demographics and user bases.

Brand awareness — Due to the exposure on various platforms, you're building loyalty and authority, ultimately contributing to a larger market share.
All of these aspects of repurposing content help retain your current clients and generate new leads.


A Guide To Repurposing Content
If you're stuck on the question of how to repurpose content, use the following steps to create quality repurposed content.
Set a Clear Goal
Much like the original content, the repurposed piece must have a clearly defined outcome. What do you want to accomplish with the new piece? Is it to make inroads into a new market? Re-enforce a key takeaway? Consider the value a customer will extract from the repurposed content piece.
Determine Your Channels
When considering places to post repurposed content, look at indicating factors, including your normal channels and highest engaging posts on those channels, competitor posts, internal social media numbers, and (analytics) and then determine how to integrate each repurposed piece of content into the platform.
You can poll customers on what content they'd like to see, which is a great way to determine direction.
Create a Workflow
Repurposed content is not an afterthought but should be considered as part of the creative planning process of the original piece. For example, when writing a pillar post, the original author should consider how each segment can be broken down into a content piece.
To help with this, build a social media calendar, stagger content appropriately, take a medium-term vision for the overall campaign (months) and build repurposing into your marketing workflows.
Leverage Tools For Repurposing With Ease
A range of free and low-cost tools can help you quickly design and create repurposed pieces of content. These resources include:
Canva, a tool for creating graphics, eBooks, and visual content

Adobe Premiere or iMovie for high-quality video content and editing

Sendible to keep track of and schedule posts

Visme for creating stunning infographics
While these are excellent resources to consider, there are plenty more out there to help you create content for your curated audience.
Keep Track of Content Performance
How can you know if your repurposing strategy works? It's vital to follow critical analytical markers and monitor content performance monthly.
Some data points to consider are:
Likes

Comments including the number of and the positive or negative nature of them

Click-Through Rates (CTR)

Shares
Adjust your approach accordingly, and experiment in the early stages to discover what resonates with your audience.
What are Some Best Practices for Content Repurposing?
There's no "one way" to repurpose content, which is part of the brilliance of the strategy. However, some best practices can help you reduce the amount of work involved and achieve better outcomes when learning how to repurpose content.
Long-term view — Plan the original content with repurposing in mind.

Batch repurposing — Rather than going from pillar page to YouTube script to blog posts, take ten pillar pages, batch create ten scripts, then ten Instagram graphics, and so on. This will save time jumping between tools and processes.

Focus on aesthetics — Taking a key message, such as a single quote, and placing it in front of an attractive background can be an engaging post with minimal effort.

Consider the ecosystem — How does the repurposed content fit under the original post's umbrella? Remember to link back to the original for those interested in going deeper.

Outsource work — Batch creating repurposed content internally, while pragmatic, can also be time-consuming. Instead, consider using social media marketing services to generate a stream of quality posts.
Start with these approaches as you build your repurposing strategy, then adjust to fit your needs and goals.


Partner With a Leading Agency For Next-Level Content Repurposing
Repurposing content can help build a more robust media presence and share your company profile. Partnering with a leading agency skilled in content production like Geekly Media is one of the top ways to get the job done. We believe in content repurposing as a crucial part of inbound marketing and have even created our own unique term for it called "ReGeek."
If you're ready to repurpose your content and improve your social media reach, Speak to a Geek!
Download our "Content Repurposing Checklist" to learn more about this important strategy for your inbound marketing efforts.