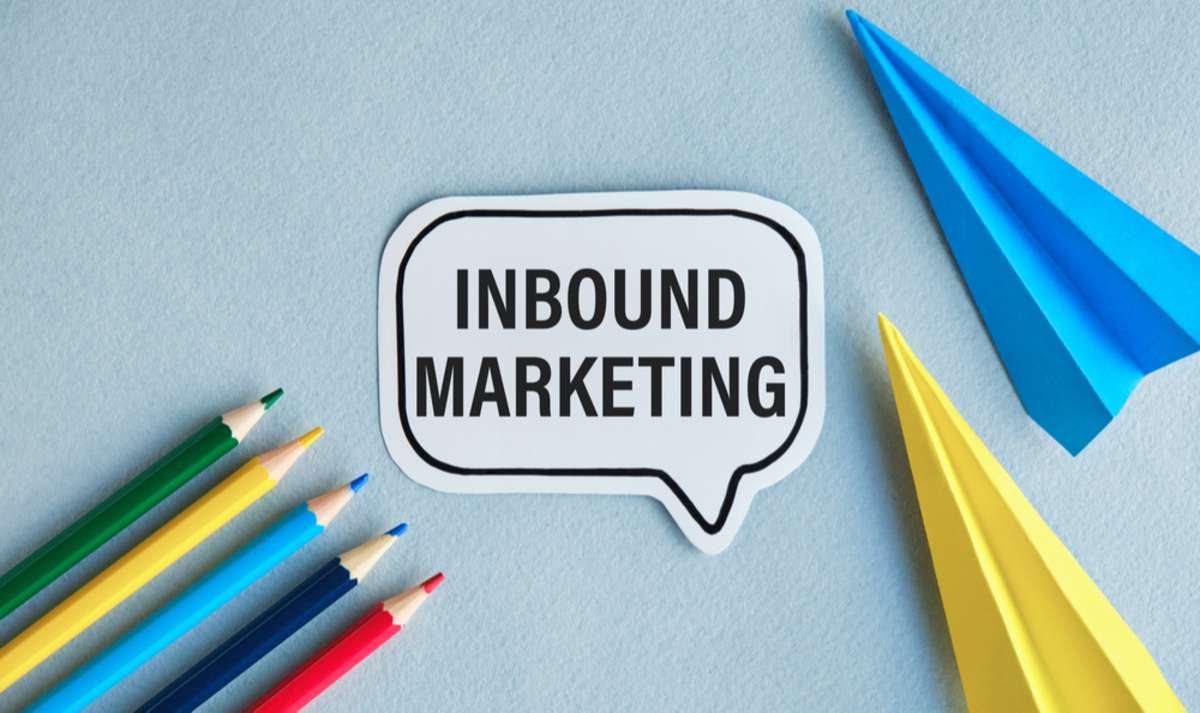 How HubSpot Capabilities Improve Your Inbound Marketing
Updated February 7, 2023
The era of aggressive television advertisements and newspaper print has passed. Marketing is constantly evolving, particularly in our technologically advanced world.
Instead, it's time for business owners to offset radio and television advertisements with a digital inbound marketing approach. Once you've mastered the intricacies of inbound marketing, the results speak for themselves, especially if you use HubSpot to support your efforts.
However, you might ask, "what is inbound marketing," and "what is HubSpot?" Furthermore, how does HubSpot support inbound marketing efforts? In this blog, we'll answer these questions and more!
What Is Inbound Marketing?
Considering more than one-third of people mute the TV during commercials, 21% move to another channel, and 15% leave the room or do something else, it is clear that businesses need a different way to attract and connect with audiences.
Inbound marketing attracts your audience by providing them with the material they want and need rather than interrupting them with irrelevant information. Answers and solutions to their concerns are offered using this strategy. As a result, consumers are more likely to rely on your company and trust it when making a purchase.
Therefore, a well-executed inbound marketing campaign can yield amazing rewards for your business.
With the right pull-marketing strategies, companies can attract, engage, and delight potential customers and turn them into paying clients with inbound marketing. These strategies include search engine optimization (SEO), blogging, social networking, and content marketing.
What Is HubSpot?
HubSpot is a cloud-based CRM that helps businesses unify their sales and marketing teams, encourage sales enablement, increase ROI, and improve the inbound marketing approach to produce more qualified leads. Developers, designers, and marketers worldwide utilize HubSpot's all-in-one marketing tools.
In most cases, businesses use various HubSpot capabilities to:
Schedule social media posts to execute an effective strategy

Create automatic marketing workflows

Update content on their websites

Improve search engine optimization on their websites

Create custom landing pages
The software also helps you generate, track, and maintain reports based on your website analytics to help you make better-informed decisions about content and SEO techniques, which are useful in assessing your return on investment (ROI).
How HubSpot Capabilities Can Help Create a Great Inbound Marketing Strategy
From lead generation to customer relationship management (CRM), various phases of a marketing campaign are all made easier with HubSpot products. Here are five tools HubSpot offers for creating effective inbound marketing campaigns.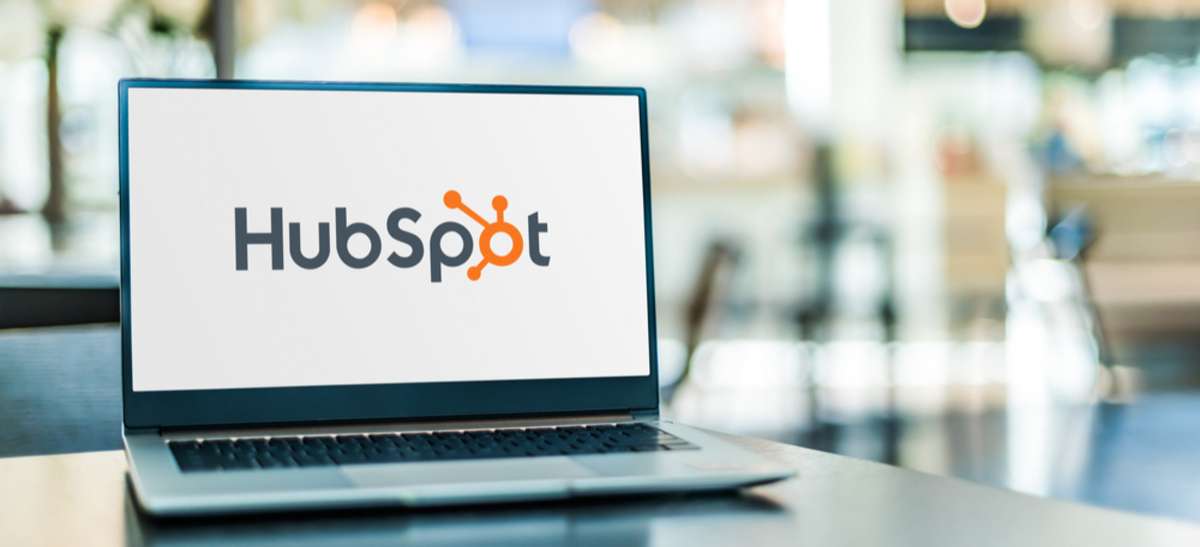 1. Marketing Hub
If you're planning to launch an inbound marketing campaign, it'll likely be incomplete without Marketing Hub, the most popular product in the HubSpot catalog.
With Marketing Hub, your marketing data and tools are conveniently housed on a single, user-friendly site. As a result, business owners, your sales team, and marketers save time and resources through marketing automation. You'll have all the information you need to deliver a personalized experience that can generate leads and convert them to your ideal clients.
Marketing Hub's best features include:
Blogging: A blog post is a great way to get relevant content in front of the target audience looking for it. When creating valuable content, incorporate call-to-actions encouraging readers to buy your product.



SEO: HubSpot users have a tool to help them design a content marketing strategy and optimize text to improve search engine results, build authority, and outrank competitors.



Ad Management and Tracking: You no longer have to defend your ad spending! Managing and tracking Facebook, LinkedIn, and Google Ads campaigns from within HubSpot is a considerable benefit.
If you're looking for a place to get started with HubSpot, Marketing Hub is an ideal way to go!
2. Sales Hub
The Sales Hub offered by HubSpot is extremely effective when helping businesses connect with their audiences and potential customers to sell products or services. This HubSpot CRM platform unifies all your tools and data into a single, simple-to-use interface, thereby removing any friction or hindrance during the entire sales process. You may now devote your time and attention to the most important aspect of your business: your clients!
Sales Hub's best features include:
Email Templates: Save time by creating email templates from your best-performing sales emails, which your entire team can then use. Enter your unique data from the CRM and click "send."



Conversion Intelligence: To discover the "why" behind a team's performance, Conversation Intelligence automatically captures details from every call. AI-powered insights can then open up training opportunities to improve performance.



Sales Automation: Personalize your emails and responsibilities to keep you in front of your prospects' minds throughout the sales process.
Automation for the sales and communication process is an invaluable resource!
3. Service Hub
With HubSpot's Service Hub, a single CRM platform links all your customer service data and channels so that you can support, retain, and develop your customer base more easily. This eventually leads to a more pleasant experience for consumers at each stage of the journey.
Some of the best Service Hub features include:
Customer Portal: Create a customized and secure customer portal to give your consumers more control over their experience.



Knowledge Base: A knowledge base is a great way to aid your customers and reduce the number of support calls you receive. Utilize a library of helpful videos, documentation, and articles created by transforming common inquiries into resources visitors can find on your website.



Omni-Channel Support: Reach your customers no matter where they are with omnichannel support, which allows you to access various channels from a single inbox and smoothly navigate between them.
You'll wonder what you ever did without Service Hub helping you build customer relationships!
4. Content Management System (CMS) Hub
Create and customize website pages for every visitor — optimized for conversion on any device — with HubSpot's powerful content management system (CMS Hub). Moreover, you can also use your access to developers to help you out anytime you like.
CMS Hub's best features include:
Integrated CRM: Every user on your site can be tracked in one place, allowing you to develop customized digital experiences based on the information.



Adaptive Testing: You can select up to 5-page variations to track user interaction and provide information about the most effective page.



SEO: SEO recommendations make it easy to understand how your site might be improved and how to take action, all in one spot.
A successful inbound strategy requires a system to track and manage personalized content. The HubSpot CMS Hub does it all!
5. Operations Hub
As one of the most effective HubSpot products, the Operations Hub provides businesses with a consistent set of tools for connecting apps, clearing and archiving client data, and automating business activities. As you watch your business grow, you'll have a company that's effective, coordinated, and flexible enough to provide a frictionless experience for customers.
Some of the Operations Hub's best features include:
Data Sync: Sync your applications and services with a simple, no-code solution.

Data Quality Automation: Fix formatting issues, dates, information, and more automatically.
If you're ready to bring more organization to your business operations, this hub is for you!
Work With a HubSpot Diamond Partner For Inbound Marketing Success
Getting your inbound marketing off to a strong start is easy when working with a HubSpot Diamond Partner. Your sales, marketing, and customer care teams can all work together seamlessly with HubSpot.
Moreover, when you work with a HubSpot-certified partner agency, you get the team of professionals you need to help you onboard into HubSpot and train your team without having to add them to your staff.
Geekly Media is a HubSpot Diamond Partner! You can count on us to help you unlock the most value from your HubSpot investment. So, get started creating the best inbound marketing campaign through a CRM that helps you track and convert more leads!
Get more insights into maximizing HubSpot for your business when downloading our free resource, the "Guide to Getting the Most Out of HubSpot."