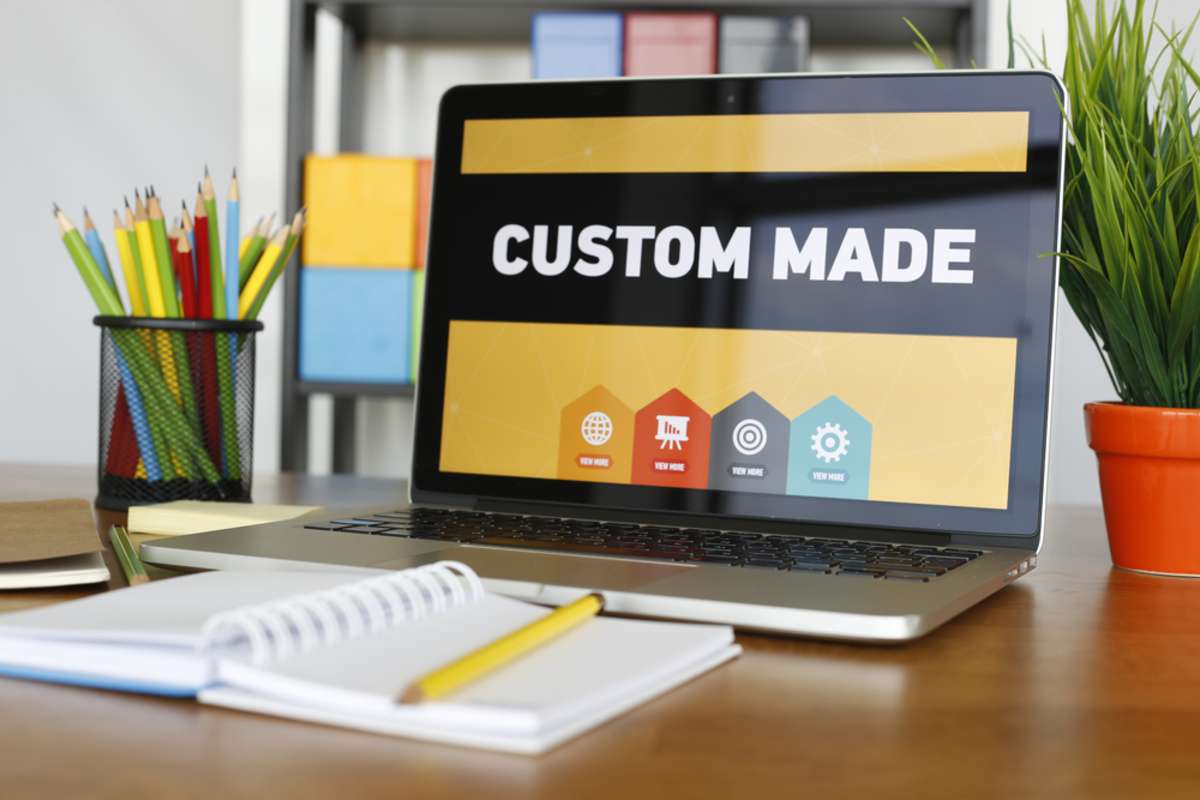 Why Businesses Need to Build Custom Websites
We'd guess that every day, (probably) hundreds of new websites, both unique and built from preexisting templates, go 'live' or launch on the world wide web. Paying for a pre-made template and slapping your company's name on it could seem like a good idea because of the low cost and ease of implementation. However, is this method really effective in the long run, especially in helping your company grow?
No matter how strong your SEO and social media activities are, your sales won't be able to take your business where you need it to be without a good website. In fact, according to a study, 53% of online shoppers expect e-commerce pages to load in three seconds or less. Moreover, people will most likely leave your website if they don't find it visually appealing and easy to navigate.
These seemingly insignificant issues with business websites might have significant consequences for your company's growth. Consider how many potential buyers you could be turning away due to your website's design and usability issues. So, today we discuss why companies need to build custom websites if they want to convert more leads and grow!
Why You Need a Custom Website
Did you know that there are about two billion websites online? While this is truly astounding, it also implies that businesses that get most of their revenue online will have to face ongoing competition.
With the volume of websites competing for your buyers, a copy-paste template for your website just won't work anymore. Instead, here are a few reasons why you need to build a custom business website for your company.
Stand Out From the Competition
Compared to the many other firms in your industry, what makes your website stand out? If your website looks and functions like other business websites, why should a customer select you over them?
Your small business website will stand out more from the crowd if it's built with customization. Customers are more likely to engage with your website if it has a design that sets it apart from the competition and makes you more recognizable in your industry. Therefore, to expand your business, having a website that stands out from the crowd is essential.
Flexibility to Develop Custom Features
Building nearly any functionality or feature you want is another major perk of a custom site. Tailoring the information, services, and functionality of your site to help your target buyers find what they need and ultimately buy your product is critical for success!
As you launch a new website or new features and pages on your existing site, start tracking user activity after releasing to see what features interest users most. Then incorporate these features into later stages of your website build. Essentially, a personalized website has the advantage of expanding alongside your company.
Make Your Website Search Engine Optimized
Getting the SEO right is essential to generating more leads who ultimately make a purchase. After all, customers won't be able to find your company if it isn't optimized for search engines.
When you hire skilled and knowledgeable custom website designers who also understand SEO, you're more likely to experience a website that performs well in search engines. Your website must work well with SEO best practices to convert the leads that arrive at your site.
Improve the User Experience
If your website is not mobile-friendly, visitors will likely have difficulty understanding the text and navigating the interface, causing them to leave without making a purchase.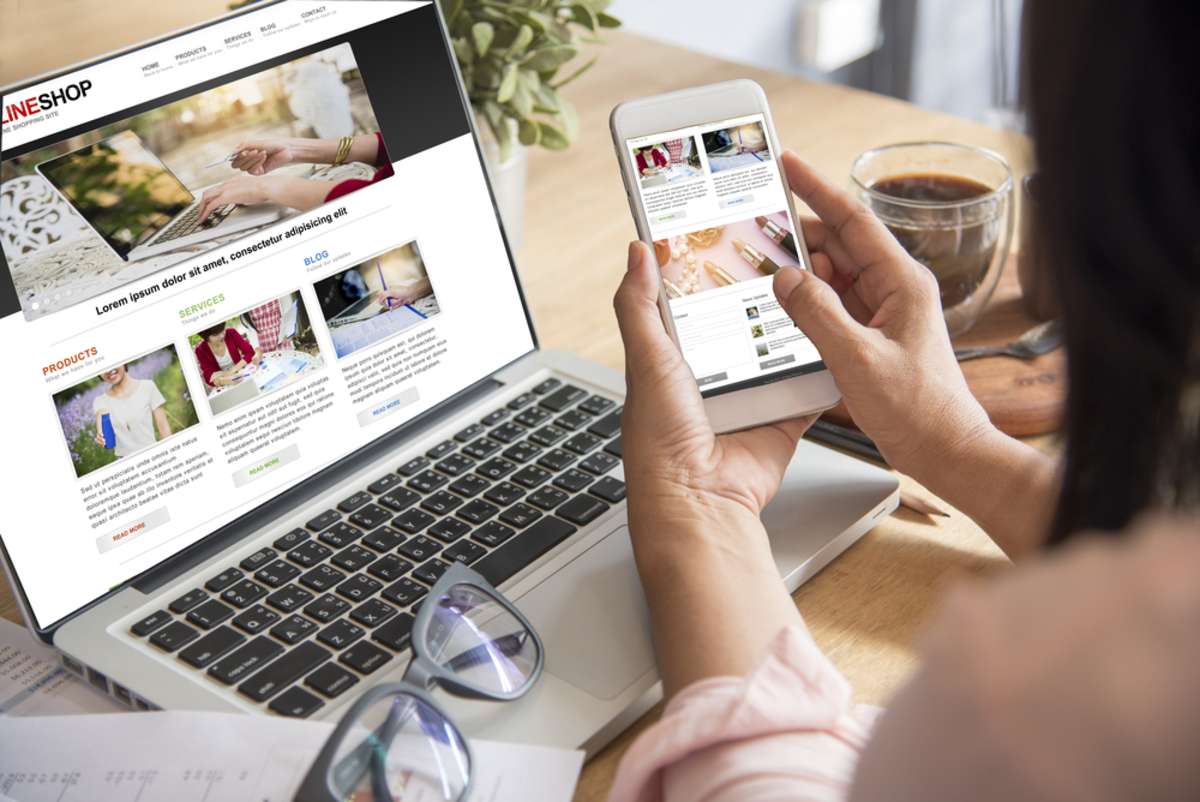 Moreover, the search engine optimization process now also takes into account how well your site displays on mobile devices. Your site may fall in search engine rankings if your site isn't optimized for mobile devices or is generally difficult to navigate on a desktop or laptop computer. A custom website can help you improve user experience in the following ways:
Mobile optimization
Page speed
Readability
Navigation
By developing a custom website with a team of expert website builders, companies enjoy business websites that are compatible across all devices.
People Searching Online Will Find Your Business Website
There are 3.5 billion searches on Google daily, and someone in your neighborhood is probably looking for your service right now. So, being present where your target audience already is and having a customized website to help your audience find their way to your resources, services, and products is a major perk!
Many pre-made website themes aren't created with conversion in mind. These standard formats are more likely to be read by a larger audience, but they aren't designed to reach specific audiences or meet specific business needs.
However, hiring a skilled web designer will aid in the development of a layout that boosts your conversion rates, so you don't have to rely on a template that might work for a broad audience (and is cheaper) but doesn't help you find and convert the leads you need to grow your business.
Make a Good First Impression on Your Customers
If you look at the websites of well-known companies, you'll see that they make good use of their homepages to make an excellent first impression when visitors arrive at their virtual doorstep.
Likewise, your company needs a virtual front door that impresses and engages visitors when they arrive, then encourages them to look around and learn more about your company. Successful businesses understand the need to create a website that is as interesting and inviting as their physical locations. Your website should function the same way as a storefront to draw in customers and serve them well.
Involve your customers more deeply in your company by creating helpful resources that answer questions quickly and help establish you as the expert in your market and industry.
Customized Business Websites Reach More Customers!
If you opt to build your brand's online identity using a cookie-cutter, off-the-shelf template, you're setting yourself up for mediocre results. Personalized business websites are a worthwhile investment that can pay you back sooner than you might think, with more traffic and higher conversion rates that lead to better sales and growth.
Instead of settling for a generic website that looks like everything else online, it's time to invest in custom professional website development to create a site that matches your specific aesthetic preferences and functional requirements. If you're not sure how to make that happen or how to streamline the process to showcase a new, engaging, and SEO-friendly website sooner rather than later, it's time for marketing experts to handle it for you!
So, are you ready to create a customized website that reaches more customers? Speak to a Geek to get started!