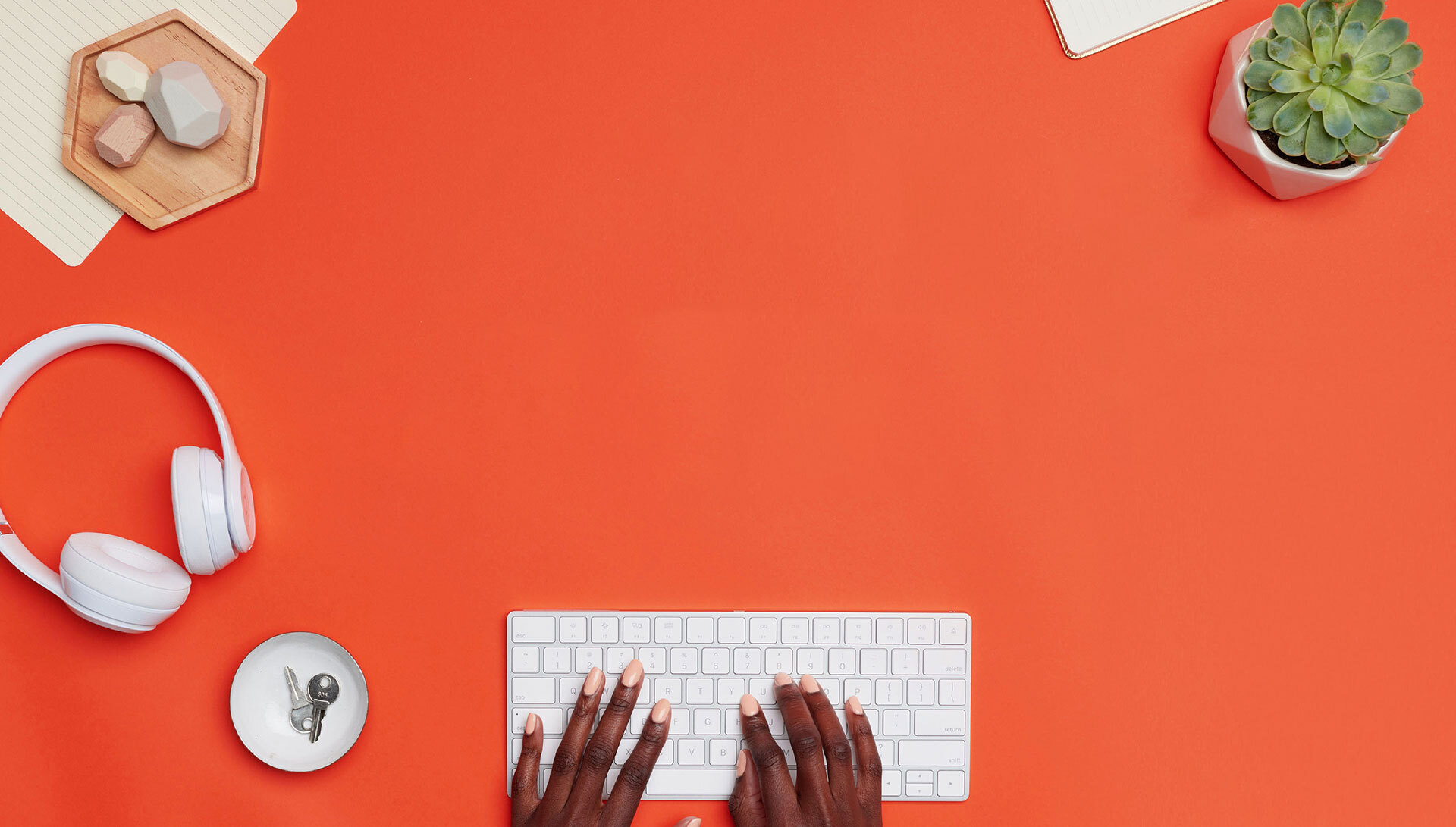 How to Delight Your Customers With HubSpot Payments
As a Diamond HubSpot Partner, we love being on the inside track with the latest tools and enhancements they offer that help businesses improve their marketing and operational automation. So, we were very excited when HubSpot announced one of their latest upgrades that focuses on the customer experience and improves the CRM experience.
We're also just super excited about the feature itself! Announced at the INBOUND 2021 conference, HubSpot Payments is a B2B payment system that can be accessed right from your HubSpot dashboard.
So, if you want to offer a seamless payment process to your customers and improve their experience with your brand, keep reading while we tell you all about HubSpot Payments in this blog.
What Is HubSpot Payments?
HubSpot Payments, based on Stripe's established and reliable payment processing infrastructure, integrates without any additional configuration or effort with your existing HubSpot CRM, deals, process flows, forms, analytics, and reporting tools to facilitate a safe and effective quote-to-cash cycle.
Moreover, the Payments system is a secure online checkout platform that accepts major credit cards, debit cards, and ACH bank transfers from consumers and clients in a business-to-business setting. Furthermore, the system allows for both one-time and ongoing payments, ensuring your payment cycle is set with every type of client.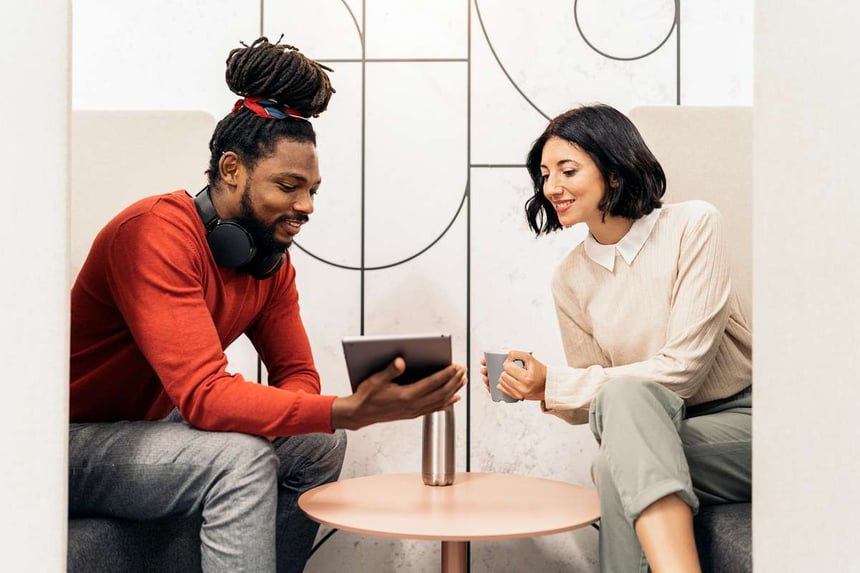 How Is HubSpot Payments Different?
Today's B2B buyers anticipate a digital purchasing process as simple and quick as that offered by B2C eCommerce sites, with few steps required for payment. Many businesses are still using antiquated and inefficient payment methods. In fact, 77% of B2B buyers reported difficulty or complexity with their most recent transaction, per research from Gartner. Customer wait times increase, sales staff frustration rises, and ultimately, income is lost.
Companies can start collecting digital payments without having to write code or deal with cumbersome interfaces, thanks to HubSpot Payments' native integration into the HubSpot CRM. By switching from paper checks to digital payments, businesses may reduce their reliance on time-consuming and prone-to-error manual processes and increase their speed of payment.
How Does HubSpot Payments Help Businesses Grow Revenue?
With digital payments, businesses save time and provide a better experience for their consumers with less effort and set-up. Since HubSpot Payments is an integral part of HubSpot CRM, businesses can use the data collected in additional customer-facing strategies.
By streamlining the payment process, HubSpot Payments helps organizations maintain transparency across the board. Without relying on shaky integrations or double-checking other systems, businesses may now divide their clients into distinct groups based on their online purchasing habits. That being said, it's important to note that users of HubSpot may produce quotations and sync data with Stripe, but the two services are not connected.
Prior to this, many of HubSpot's SMB clients that provide services did not have any means of conducting business online. Small and medium-sized businesses often paid bills and taxes via their accounting departments and paid using paper checks or electronic wire transfers.
There were a small number of HubSpot users who had connected the CRM software to services like Stripe and PayPal, using the platform more for its marketing features instead. However, with HubSpot Payments, B2B service providers can streamline the payment process for their clients—without connecting to an external resource—which in turn increases revenue and delights existing customers. For any size business, touchless payments and a customer-centric experience are available!
Make Orders and Collect Payments Online (In One System)
Simply put, HubSpot Payments is a perfect solution that lets customers and sales reps make orders and payments online through a centralized CRM while avoiding tedious spreadsheets—or even simpler, you now have a quote-to-cash system! As small and medium-sized businesses transition from paper transactions to automation, this platform serves as the perfect bridge. This moves businesses closer to the goal of a completely frictionless exchange.
Moreover, subscriptions and automatic renewals can be established with the help of HubSpot Payments. The Operations Hub enhances the customer relationship management features with revenue forecasting capabilities.
With HubSpot Payments, businesses of all stages, from infancy to maturity, can benefit from streamlined sales operations.
What Are the Key HubSpot Payments Features?
HubSpot Payments supports all popular credit cards and ACH payments, allowing organizations to make use of payment methods that match their need and convenience. Here are some of the top features available through HubSpot Payments!
Payment Links
HubSpot Payments simplifies the process of accepting payments from customers by providing everyone with their own native URL. In this way, the connections may be used in many areas including form building, reporting, workflows, deals, and analytics.
Businesses can include payment links on the user's profile page, be discussed in private messages, emailed, or included in quotes. With these links in place, clients can more easily conduct one-off transactions and handle payments without ever leaving the platform.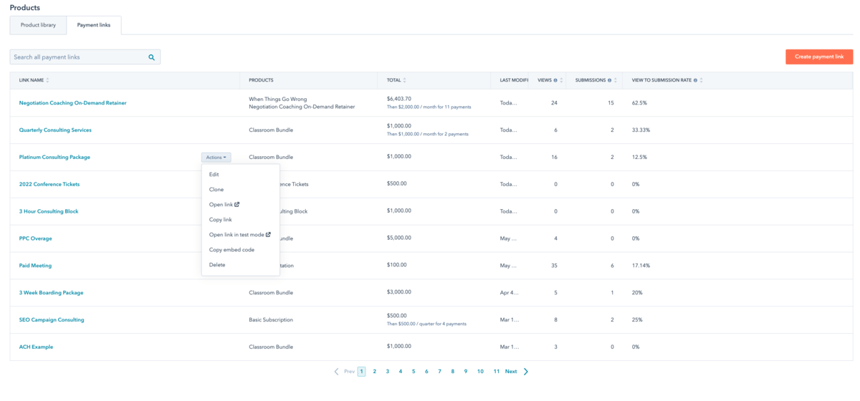 Recurring Payments
The ability to accept payments on a regular basis is useful for many business models, including membership sales, retainer agreements, and gift fundraising. The HubSpot CRM also makes it possible for customers to manage recurring payments as separate objects, allowing for more flexibility and management control over the payment process.
Seamless Integrations With Sales Hub
When using HubSpot's Sales Hub, quotes can be automatically integrated. Due to this new function, businesses can get paid as soon as clients approve the quote! A client can make payments without additional contact to send an invoice or arrange another method of payment.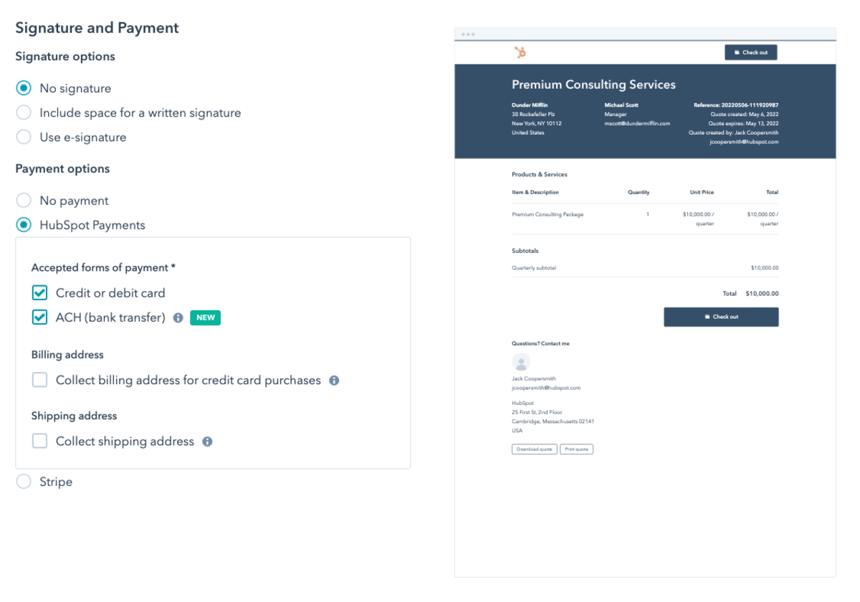 Your sales team saves time, and the customer has a smooth experience. In addition to accepting quotes, this functionality enables businesses to see the entire payment process from start to finish.
Improve Your Customer Experience With HubSpot Payments
Start optimizing and streamlining your payments system by setting up HubSpot Payments! Put your client back at the heart of your CRM and witness how your customer relationships improve without the hassles that often come with sending estimates and invoices and tracking down payments through a non-native integration.
We believe this tool is one of the best new aspects of utilizing the HubSpot CRM and will delight your customers. We've implemented it as a business and we couldn't be happier! If you're ready to take advantage of this feature, Geekly Media is here to help! Speak to a Geek to get started.
Learn more about HubSpot Payments in this free guide!