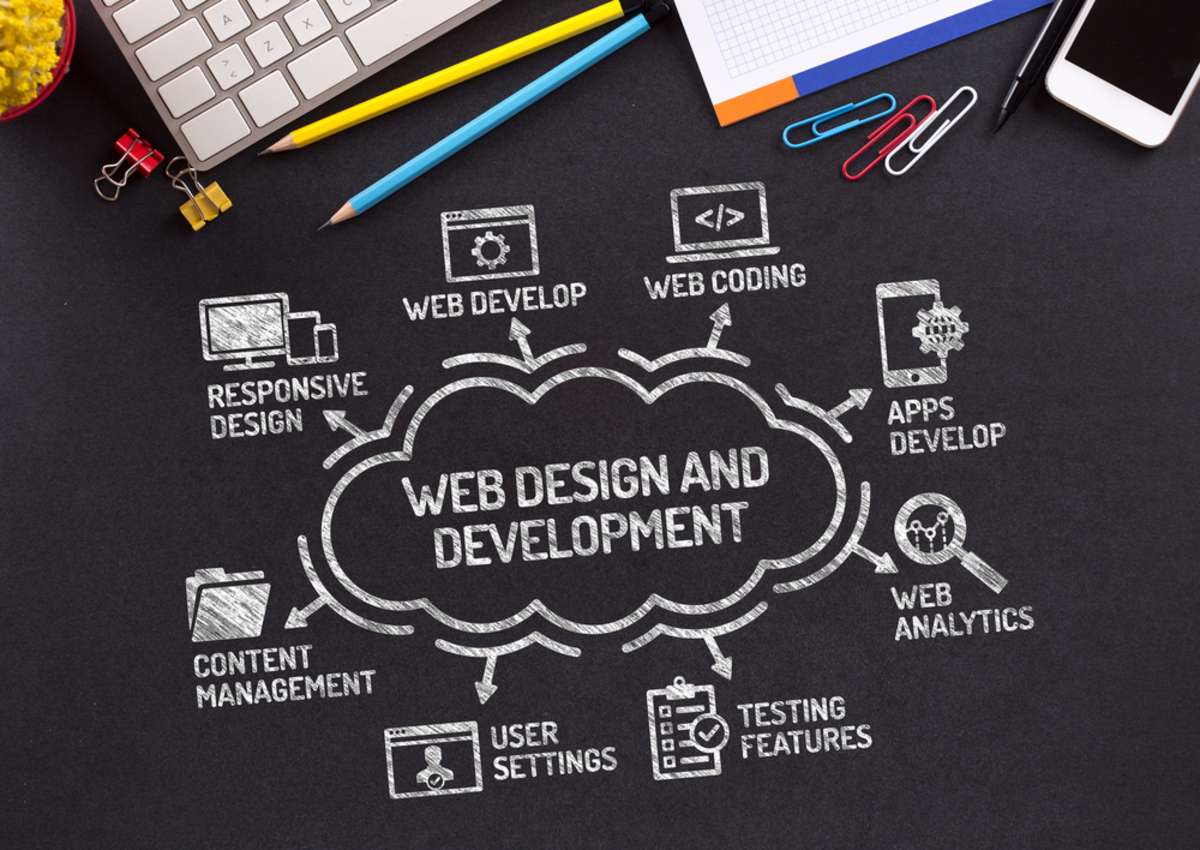 Are Low-Code Website Services Right for Real Estate Marketers?
Gone are the days when cutting-edge innovations were exclusively relevant to huge enterprises and IT firms. Whether you own a small company or a large business, cutting-edge digital solutions can help you increase efficiency and productivity for your real-estate organization.
Using low-code websites can be a good first step toward digital transformation, as this technology is truly changing marketing. Low-code is an approach to app development that replaces textual coding with visual tools.
Low-code is a drag-and-drop model-driven environment rather than a technical coding environment, saving on the cost of your website development. This allows developers of all experience levels, from novices to seasoned pros, domain experts, business stakeholders, and decision-makers, to collaborate on creating high-value corporate business applications.
Keep reading for everything you need to know about low-code development and why it's one of the most efficient website services for real estate businesses.
An Overview of Low Code Website Development
In contrast to traditional software development methods, low-code website development allows users to create programs with little to no coding.
In a minimal code development platform, real estate business owners can forgo the use of intricate programming languages in favor of visual interfaces with simple logic and drag-and-drop features. Moreover, users without prior experience in software development can use these simple methods to create software for various purposes, including mobile and corporate apps.
Since these platforms are less time-consuming and more straightforward than the standard method of creating a website, their popularity has increased.
Why You Should Choose Low-Code Website Development
Now that you know what low code web development is, here are a few benefits of adopting this approach to building a website.
Save On Costs
Low-code websites allow businesses of all sizes to reduce upfront costs by drastically reducing the complexity of software development. In addition, there's no need to search for a high-end or expensive developer to create a website that functions well, increases traffic and conversions, and helps your business grow.
More Freedom to Create
Due to the increased efficiency and simplicity of low-coding resources, marketers have more freedom to create or update websites more often. As a result, your ideas don't have to go through multiple layers of designers or developers to come to life online. In addition, drag-and-drop website building tools give you more control over the look and feel of your website.
Make Quick Fixes Easily
Website updates or fixes become easier with drag-and-drop website services. For instance, you may easily and quickly change and update your website as your needs change or to help convert more leads—without requiring a costly process or involving a developer.
The Restrictions of Using Low Code Website Development
Along with the benefits, there are a few low-code web development restrictions to be aware of. However, you can overcome these potential issues with a company specializing in website design and SEO services for real estate companies.
A Lack of Customization
Some real estate professionals struggle with the lack of customization for some aspects of a low-code website. Some low-code solutions may have restrictions on the design of the user interface and the ability to customize the flow of the application.
However, before dismissing a low-code sight as not customizable enough for your preferences, explore your options within the platform or work with professionals to bring your website to life.
Migration Issues Due to Vendor Lock-in
Moving your existing site into a low-code site (or moving your low-code site into a more dynamic platform) can cause issues. Be sure to research potential migration issues before choosing a little-to-no-code website option. For example, the time and costs you might save on a drag-and-drop website could be erased if you spend more time and money migrating into or out of the platform.
"Low-Code" Is Not "No-Code"
A low-code platform reduces complexity via visual tools and techniques by providing visual tools for the design processes, business rules, and user interfaces, among other things. Nonetheless, a certain amount of coding can become necessary, depending on the complexity of your planned website.
While you still might need to pay a developer to step in, make sure you have a resource that can help with anything that requires some coding to bring it to life on your business website.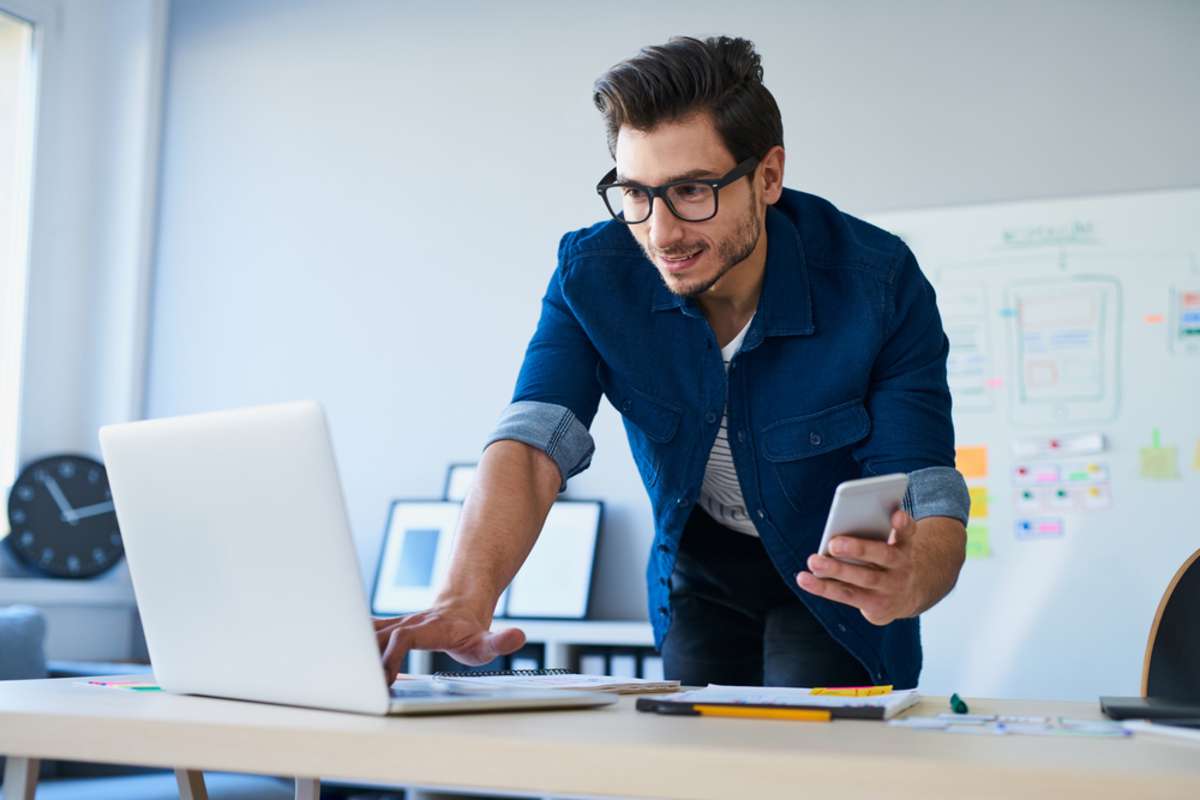 Things to Consider Before Adopting Low-Code Website Development
Before you start developing your low-code website, there are a few things to consider for the best results. So keep a few things in mind!
Your Inbound Marketing Strategy
Your website must support your inbound marketing strategy. Before jumping into a low-code website, ensure it contains the features you need to create and publish content, track leads, support search engine optimization, communicate with visitors, and track performance.
Then, choose a platform that makes creating your website easy and affordable while incorporating it into your inbound—marketing plan.
Consider Your Future Goals
There's a lot of hype about low-code web design services, and you might be tempted to make the switch immediately. However, consider your future goals first.
While a low-code site might be ideal for some businesses, many marketers see their inbound marketing strategy crash and burn due to a lack of foresight toward their company goals. So, before you move to low-code development, ensure that the platform can adapt to your evolving business demands and grow with you before committing to it.
Make Room For Integrations
Integrations have always been must-haves for websites, whether you're bringing in new features or reducing the number of software platforms you use. Consider the potential issues if you choose a low-code site that can't be migrated to an inbound-focused platform. Make sure the platform you choose can accommodate the integrations you might need.
Choose the Best Website Services for Your Goals
Marketers that are short on time and cash can build, test, and execute worthy digital experiences with low-code website services. However, if not implemented correctly, low-code website development can quickly backfire and result in more losses than benefits.
To ensure you build the website you need to support your business growth and marketing plan, work with a company specializing in website design and SEO services for real estate companies! Geekly Media offers professional web design services for real estate professionals. Speak to a Geek to learn how we can create the site you need to optimize real estate SEO, market effectively, and grow your business.
Learn how to optimize business operations using the insights in our free "Game Plan for Success!"