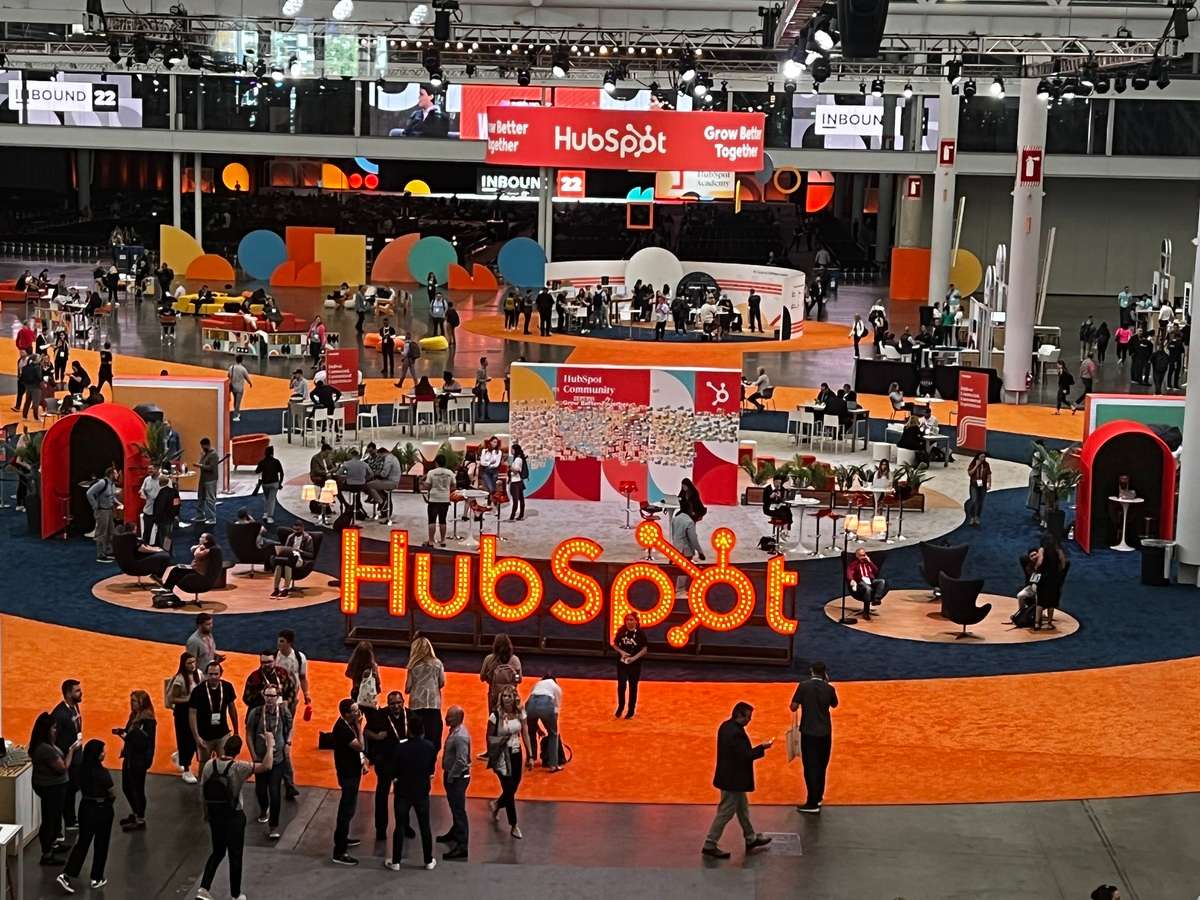 What We Learned at INBOUND 22: More Inbound Marketing Success
A few weeks ago, we told you how excited we were to head to HubSpot's INBOUND 2022 conference in Boston. While several of us got to be there in person, the full Geekly Media team was also able to experience the event virtually from our home offices.
To say we learned a lot is an understatement! HubSpot really knows how to throw a conference, complete with high-level speakers like Viola Davis, Neil Patel, and President Barack Obama. Plus, it's always fun to hear from some of our HubSpot favorites like Kyle Jepson, Brian Halligan, and CEO Yamini Rangan.
We've had a couple of weeks to digest the topics, strategies, and speakers we heard throughout the three-day conference. So here is just a snippet of a few key inbound marketing insights we think are crucial to helping our clients succeed and grow their businesses in the coming months!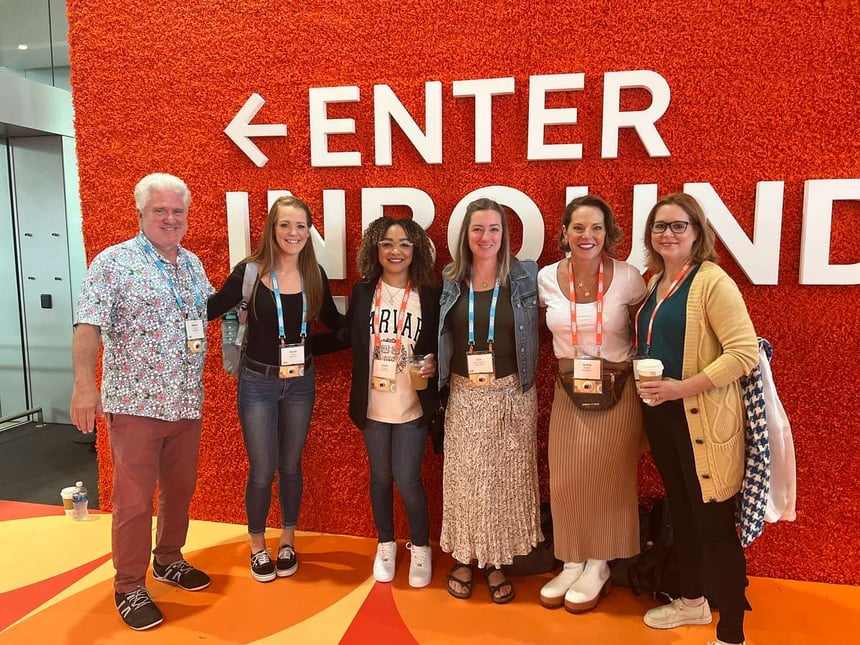 Community Is More Important Than Ever
Your database is full of contacts, and your goal as a business owner or a marketer is to keep in touch with contacts to help them along the buyer's journey to becoming long-term customers. However, simply sending drip emails is no longer an effective way to build relationships with prospects and clients.
During the opening session for Inbound 2022, co-founder and CTO of HubSpot Dharmesh Shah shared the importance of building community with your audience to help overcome the sense of "disconnect" that our remote-work, post-pandemic world is currently experiencing.
According to Shah and HubSpot, a community helps give people a feeling of belonging. Being part of a community helps those separated by distance and technology find a network of people they can connect with based on shared interests and characteristics. Therefore, brands must begin to invest in creating communities for their customers, employees, and followers.
As the Geekly Media team works with our clients to engage potential and existing buyers, we will explore ways to develop community management and more engagement through inbound marketing strategies.
Emails Can't Be Boring (or Too Salesy)
There's a good chance your emails are never making it to their intended targets. From SPAM triggers that leave your precious email messages in "junk" folders to boring subject lines that lead potential readers to delete emails without opening them, it's harder to get into email inboxes (much less get contacts to read emails) than ever before.
However, marketing emails are still a solid and necessary part of a successful inbound strategy. Jay Schwedelson, the founder of SubjectLine.com, is one of our favorite conference speakers because he makes learning about email strategies fun! During his sessions at INBOUND 2022, Jay gave plenty of tips to do (and what not to do) to improve the email opens, reads, and click-throughs.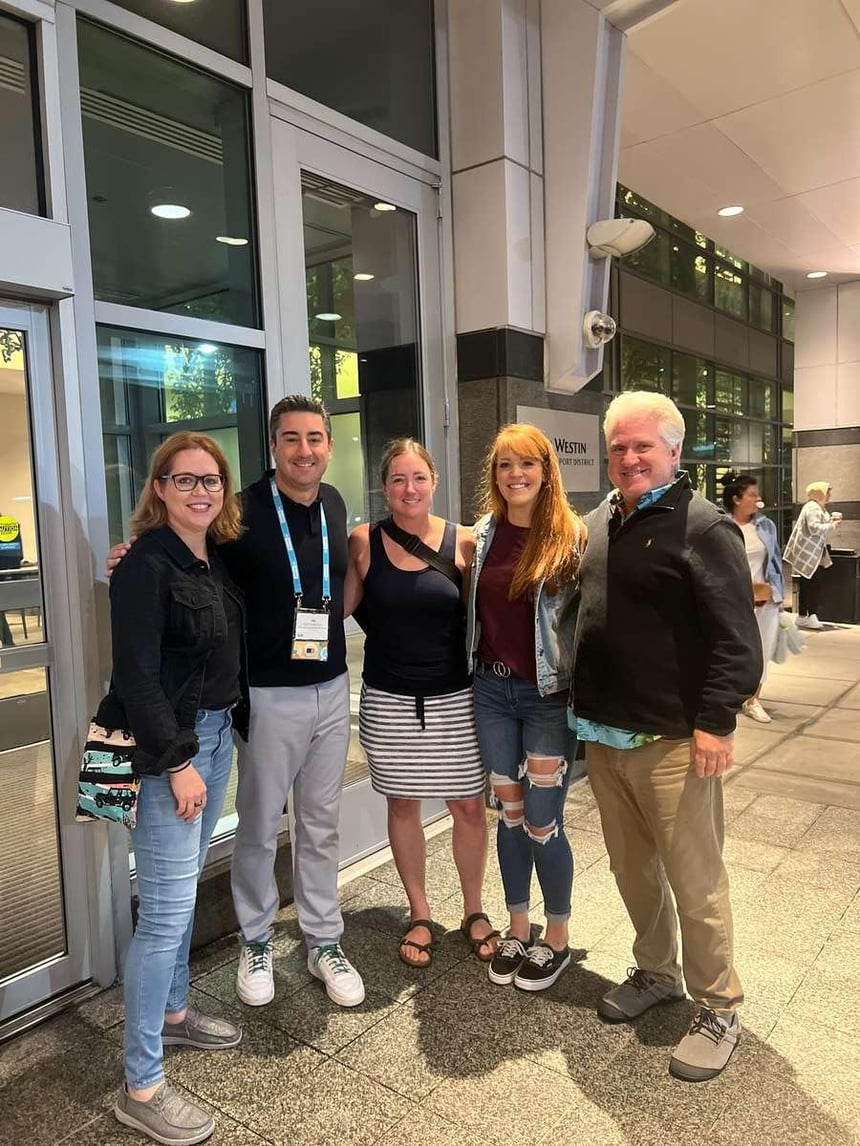 He also talked about the importance of focusing email landing pages to help visitors click through to the desired action and developing content ideas to help your emails build community and improve engagement with your brand (are you ready to celebrate National Email Reading Day — a completely fake "holiday" we just made up?) because not every email to your database needs to sell something!
We're excited to put some of Jay's ideas into practice to help companies experience better results through email marketing strategies.
Get Social
If you've been reluctant to get your business on social media platforms, it's time to get social. However, "getting" social in a way that builds an audience and engagement to drive traffic to your website requires more than simply posting funny memes on Facebook.
Neil Patel shared the importance of optimizing content for each social platform. What works well for Facebook doesn't always work well for Twitter or Instagram. However, building a presence on each platform plays a crucial role in supporting a strong inbound marketing strategy, distributing your valuable content, and reaching your target buyers on platforms where they already spend time.
Data Drives You to Do the Right Things
Operating without clear insight into crucial business data often means companies are spinning their wheels and losing money (and buyers) on marketing strategies that don't work and a CRM that isn't optimized to collect and report data. Understanding what helps convert website visitors into buyers, how your content helps (or hurts) your content marketing strategy, how and where you lose potential buyers during the payment process, and more is crucial to doing the right things (instead of the wrong things) to grow your business.
Through multiple conference sessions and from various speakers, we heard about the importance of maintaining clean data, setting KPIs (key performance indicators) for both the "big" things as well as the "small" things, and creating reports to monitor metrics and inform decisions. From optimizing content to creating inbound marketing strategies, high-conversion landing pages, and more, tracking and understanding data within the CRM must be a priority to convert more leads into buyers.
HubSpot Continues to Roll Out Amazing Ideas (and Products)
To help businesses build community with customers and bridge the gap technology often creates as we rely on it more during post-pandemic times, HubSpot is addressing community-building strategies within the platform. This new approach to "best in connection" helps businesses find the ideal paths to success within the platform and between apps, while growing their customer bases and sales.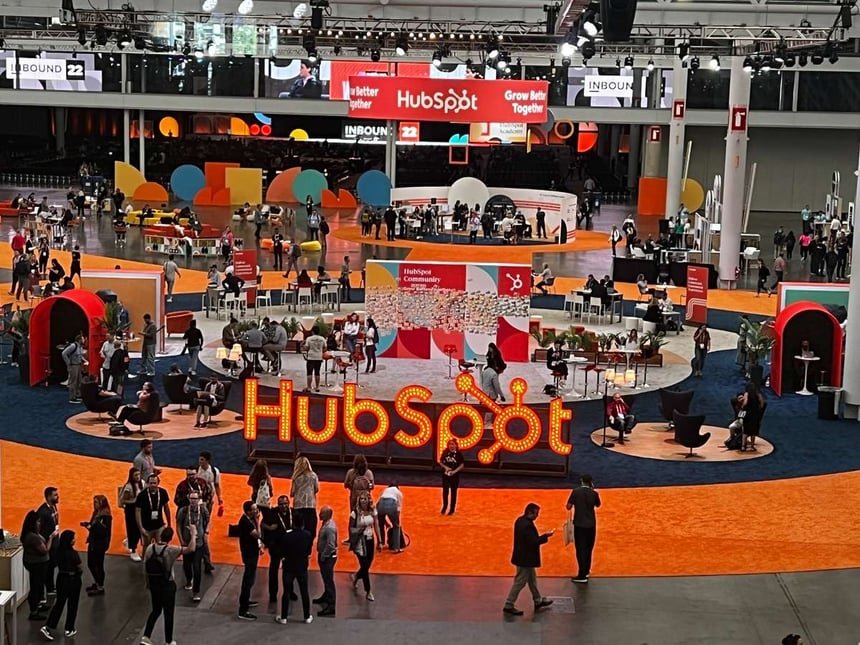 While more details about these upcoming platform enhancements will come, HubSpot announced new products to help businesses analyze marketing campaigns as a whole, understand and optimize complex customer journeys, and use more of the data companies already have in their HubSpot CRMs. We're excited to see these products launch and deliver them to small businesses like yours!
Now Is the Time Optimize the HubSpot CRM Offers
Whether you're new to the HubSpot CRM, you're a long-time user or haven't yet jumped into any of the HubSpot Hubs, now is the time to get in! HubSpot leads the way toward better connections between businesses and consumers with product enhancements and the strategies we heard during INBOUND 2022.
We wish we could share more in this blog about what we learned at the conference this year! However, there's just too much to talk about to do it justice. If you'd like to learn more about how Geekly Media applies what we learn as a HubSpot Diamond Partner Agency, we'd love to talk! Simply reach out to Speak to a Geek and let us help you get started with (or get more out of) your HubSpot CRM to help your business grow.