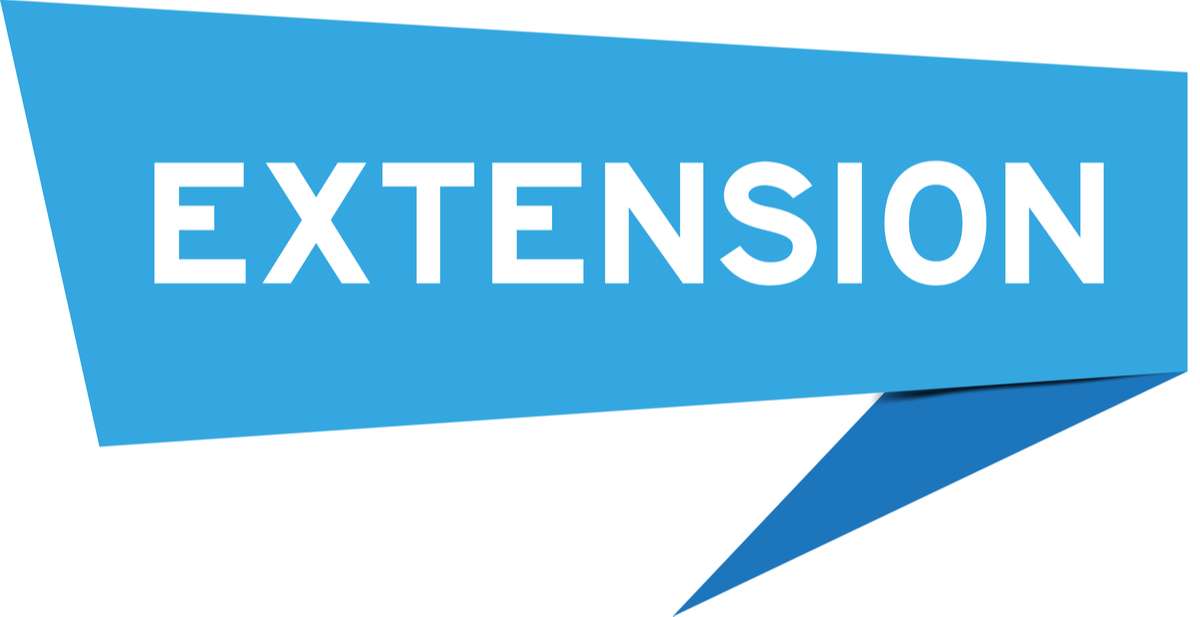 What are Google Ad Extensions for Property Management Companies?
One of Google Ads' most useful functions is called "Ad Extensions." Ad extensions can increase your CTR by 10–15%. Moreover, using appropriate ad extensions for your target demographic may boost your PPC (pay-per-click) campaign's visibility, user experience, and click-through rates without increasing your PPC cost.
That being said, using the wrong extensions can lead to low click-through rates (CTRs) due to their impact on your quality score. So, how can you create an effective Google Ads campaign for your property management company? Moreover, what is pay-per-click advertising for property management companies?
To help you increase the profitability and efficiency of your Google Ads campaigns, we cover all of that good stuff today.
An Overview of Google Ad Extensions
Before we learn more about Ad extensions, let's first understand more about Google Ads. What is pay-per-click advertising for property management companies? Paid ads enable marketers in the real estate sector to bid for ad placement in a search engine's affiliate advertisements whenever a prospect searches for a real-estate-related term.
With Google Ads Ad Extensions, a marketer may supplement an ad with additional information. This information can include connections to other sites, a phone number, specials, promoted services, prices, a physical address, and more. Customers will benefit from the extra details when they research your company.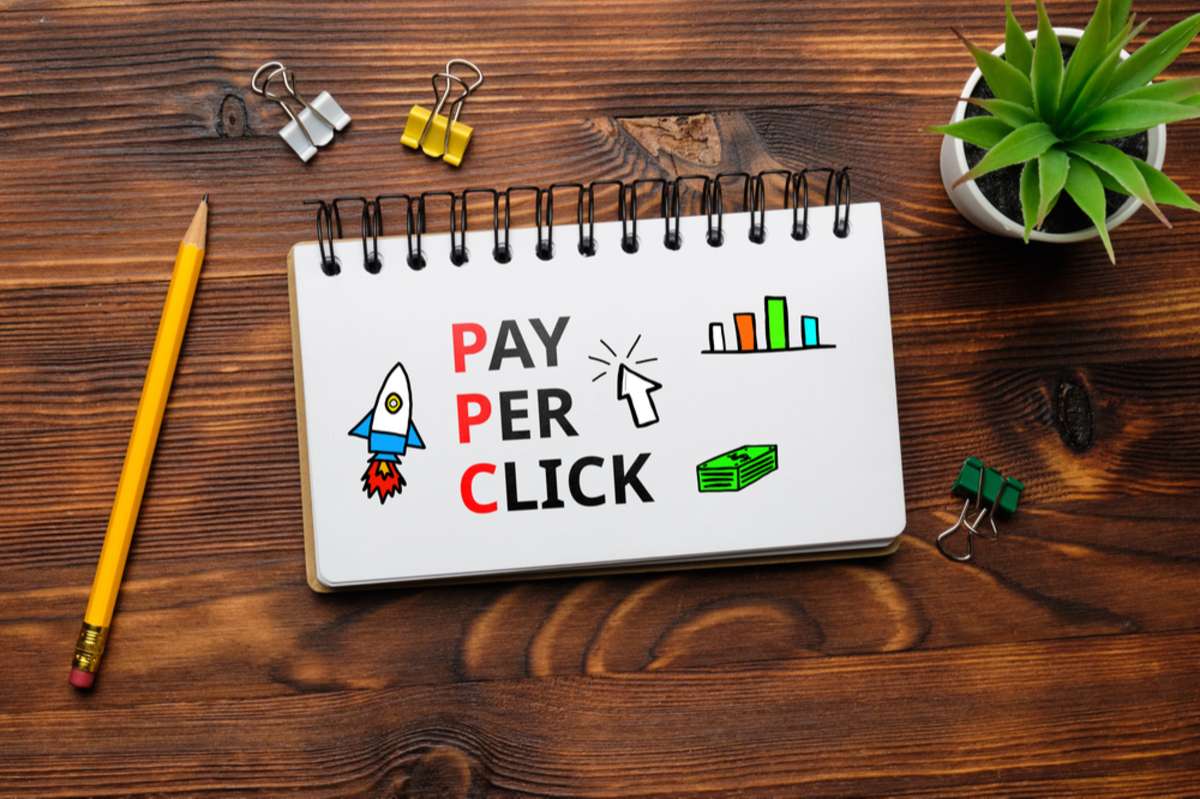 Benefits of Using Ad Extensions for Property Management Companies
As an experienced PPC ad agency for property management companies, we've noticed some considerable benefits of using ad extensions. Here are a few of them!
Increase Character Limit
Google Ad Extensions do what you'd expect them to do: make your ad longer by including more relevant information for viewers. As a result, Ad Extensions are a simple solution for increasing the visibility of your ads (and property management business) without exceeding Google Ads' character restrictions for ad copy.
Increase Relevance To Search Query
The more relevant your material is to each particular search query, the better you rank in both organic and paid search results.
Incorporating ad extensions that could be relevant to your consumers increases the likelihood that your ad will outbid your competition. This is because Google's responsive search ads are optimized to demonstrate the most relevant combination of headlines, descriptions, and ad extensions on each auction to help you generate and convert more leads.
Improve Your Ad Rank
Ad extensions can boost your Ad Rank. Google likes extensions because they can provide a wider selection of ad types and include more user-specific data. In addition, Google gives ad extensions a higher rating since they are bigger advertisements tailored for relevance and boost predicted CTR (click-through rate).
Save on Costs Using CPC
With improved Ad Rank, your quality score also improves due to the increased CTR. The good news is that this ultimately reduces the cost per click (CPC).
When your cost per click (CPC) is lower, you spend less overall. The lesser your cost per click, the lower your potential cost per customer. Less money spent on generating leads means greater profit with the same budget.
Greater Performance at No Cost
There is no additional charge for using ad extensions. They are built-in tools that improve your site's discoverability, CTR, and time on page after a click.
When Are Ad Extensions Visible to the Consumer?
Ad extensions may not be available for every ad. In addition, your ad extension visibility in Google Ads may be affected by variables like:
Extensions are only shown if your Ad Rank (which considers your extensions) meets a certain threshold in Google Ads. To see extensions, you may need to raise either your price or the quality of your ad.
Advertisements that appear lower on the page don't see as many extension options as those that appear higher. Ads at higher places are given priority when displaying ad extensions since there is only so much real estate available above Google search results.
In most cases, the combination of your best-performing and most-useful eligible extension and format will be shown in each auction. There is no permutation of extensions that will result in a click-through rate (CTR) greater than that of a higher ad position.
If you struggle to see available extensions when creating an ad, work with an experienced digital marketer to improve your ads.
Top Ad Extensions Available to Property Managers
Now that you know the importance of using ad extensions for creating effective Google Ad campaigns, it's time to choose the right one. Here are the top extensions!
Manual Ad Extensions
Some of the most popular types of extensions need to be manually installed. While these extensions take a little longer to implement, there are more options to customize them.
Some of the best manual extensions include:
App Extensions: This

allows you to promote your mobile app inside your ad. Consider using this extension if your program is available on the Apple App Store and Google Play.

Location Extensions: With this add-on, your company's address, phone number, and a text marker on a map will emerge in the search results, making it simpler for customers to find you.
Price Extensions: Connecting searchers straight to a page on your website allows you to highlight your goods, services, and, most crucially, costs.
Sitelink Extensions: Sitelink add-ons link to other pages on your site that are all connected. For example, you can show a pricing page or an opportunity for a free analysis.
Automatic Ad Extensions
Google offers to add "automatic extensions" to your ads if it thinks doing so would boost performance. Google's algorithm is responsible for the integration of these add-ons.
The best automatic extensions include:
Automated Call Extensions:

Google Ads allows you to configure callout extensions if one of your website's business objectives is increased phone traffic. Customers can click on your extension to dial your business.
Dynamic Sitelink Extensions:

Users may easily identify what they need and get to the appropriate page on your site with a sitelink plugin. Sitelinks may use phrases like "menu," "hours," and "takeout" if your company is a restaurant, for instance.
Dynamic Structured Snippet Extensions:

A structured snippet may provide details and information about your company and its offerings.
Choosing the right extensions for your ads is easier when working with experts to help you optimize PPC campaigns!
Optimize Campaigns With a PPC Ad Agency for Property Management Companies
When running Google Ads, ad extensions can give you a significant boost. However, a single extension probably won't completely revolutionize your campaign.
To apply ad extensions appropriately and enhance your ad performance, you need a PPC ad agency for property management companies! Geekly Media has the experience property managers need to optimize this valuable marketing strategy. To learn more, Speak to a Geek!
Optimize your business operations with our free "Game Plan for Success."