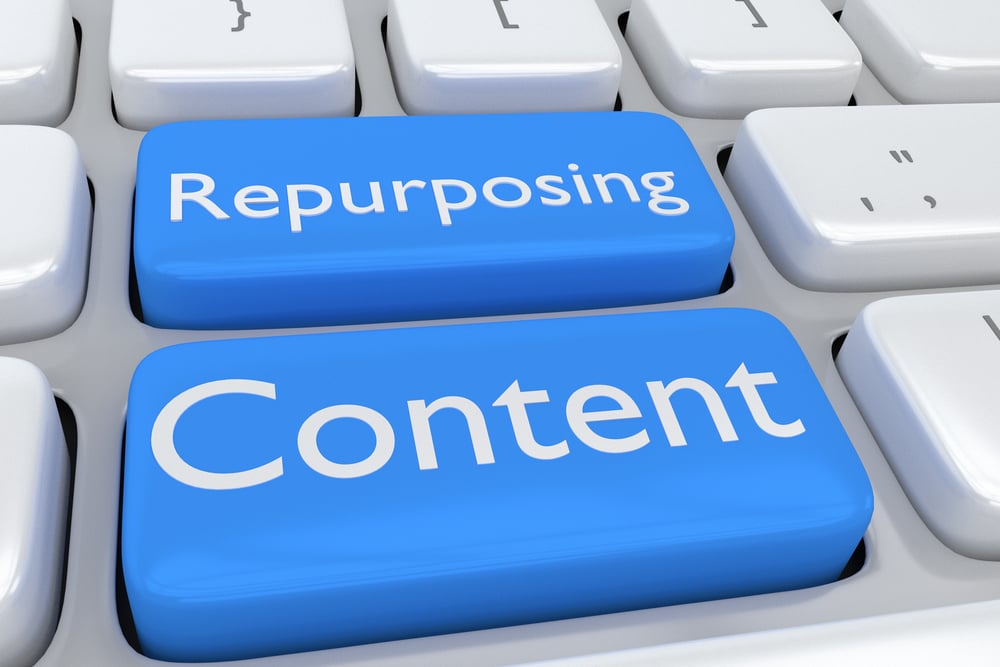 How to Repurpose Content in Your Coaching Business
In daily efforts to produce new material for their content marketing strategy, many overlook the remarkable ones they have already made. The good news is that content repurposing can be a great solution in this scenario.
You're taking your already-excellent content and repurposing it for distribution on other platforms. This article will explain why content repurposing is important for businesses and how to repurpose content using several techniques to recycle previously produced content.
The Benefits of Repurposing Content
Why should your coaching business consider reusing or repurposing content? There are plenty of benefits to this strategy!
Cater to New Platforms and Audiences
Some people prefer consuming visual content vs. reading blogs or articles. So, if your primary format for content is written, you're missing out on potential customers who prefer to consume information through videos or images.
Through content repurposing, you can take the content in a blog and reformat it into short videos or infographics to reach those buyers — without having to devote as much time to create "new" content.
Position Yourself as a Thought Leader
Using content in multiple formats helps to position you as a thought leader and reinforces your message to a broader audience! When more people see your content on more platforms, you're more likely to reach an audience of people that see you as the expert in your field.
Improve Your SEO Performance
Without fresh, consistent content, your website's SEO performance suffers. That's when "content repurposing" becomes a handy tool. Google recognizes repurposed content in other formats as "new" content. So, taking text from a blog and creating an infographic for social media means you didn't need to write anything new to please Google's algorithms looking for new content for better SEO!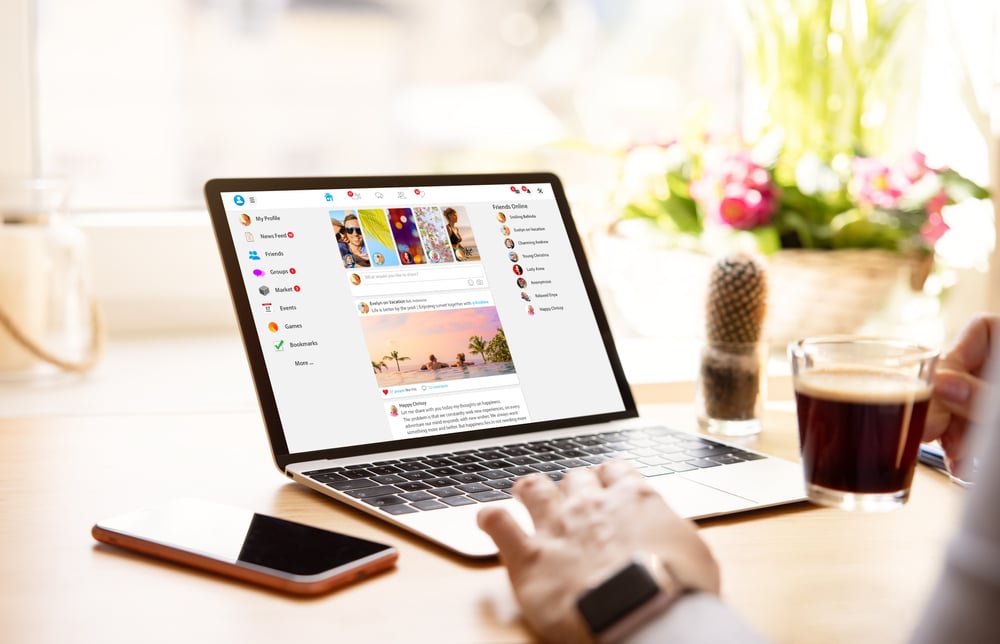 How to Determine Which Content to Repurpose
When content repurposing, how can business owners know which content to reuse? Examining your data is the first step in reusing material from one channel to another. Pay attention to content that:
Has a high conversion rate and could generate more leads when placed on different platforms
Has been on your site for a while and needs a refresh
Lends itself well to multiple formats
Not every blog or long-form video works well as shorter repurposed content. Start with the high performers and low-hanging fruit (i.e., content that makes the most sense and requires little effort to break into smaller videos or social posts), then grow your repurposing plan from there.
How to Repurpose Content in Different Formats
Now that you know "why" and "what," it's time to talk about "how" to reformat content into more useful formats! While there are many ways to reuse good content, here are a few to help you get started.
1. Blogs Can Make Engaging Podcasts
Including a podcast in your B2B inbound marketing strategy is becoming more important due to the rise of podcast popularity.
Podcasts are an excellent way to reach a new audience, strengthen ties with current customers (increasing customer retention and lifetime value), and network with prospective customers and partners. You probably already have many blog pieces that would work well as podcast episodes.
2. Transform Internal Data into Case Studies
First-party data is one way to support your position as an authority for your coaching business, but most people won't catch on to charts or graphs, or lists of statistics without a bit of finesse.
So, grab your internal data that showcases success stories with real clients and turn those details and numbers into visual case studies. Whether it's a blog post, infographic, or a short explainer video, use case studies in various ways to reach potential buyers.
3. Convert Blog Content Into Interactive Videos
We've mentioned video creation at a high level, and it's one of the best ways to learn how to repurpose content! According to a recent study, 68% of consumers say they changed how much online video material they view due to the pandemic, with the vast majority (96%) reporting an increase.
Perhaps you've published a written piece describing your services or answering a common question you get from clients. That material lends itself well to adaptation into a concise explanatory video.
4. Create an eBook With Your Blogs for Leads
Many companies have a challenging time coming up with effective lead magnets. Content repurposing, however, simplifies this strategy.
Compile multiple blogs on the same topic into a single document to create a downloadable resource for potential customers. Add chapters, include pictures and a cover page, and add an introduction and a conclusion. That's it! You have an eBook that visitors can download.
5. Testimonials Make Excellent Social Media Posts
A picture of a satisfied customer using your product is excellent marketing material! Scour your business review resources, add a graphic, and post the content to your social media platforms.
6. Update Older Blog Posts to Keep Them Relevant
The most basic form of content repurposing involves reviewing existing material and updating anything outdated or no longer supports your inbound marketing strategy. This includes "evergreen" material that generally still applies to your business but hasn't had a recent update for SEO, keywords, or fresh content.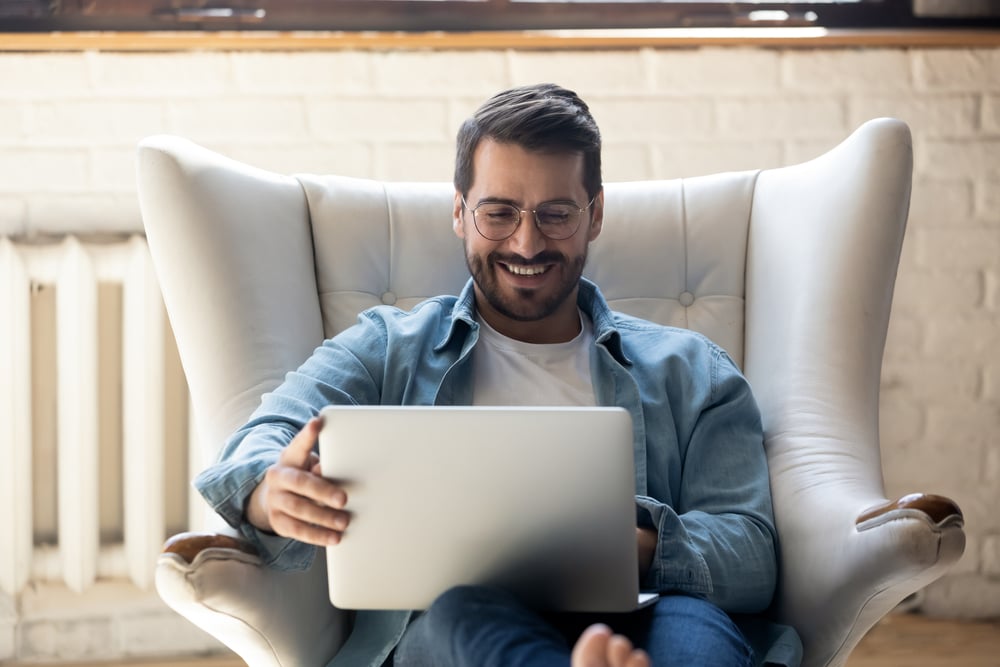 This "lengthen and strengthen" strategy to update old blogs helps Google see an existing blog with fresh content and can help push it out to people searching for the information on that page.
7. Post Statistics From Blogs Posts to Social Media Platforms
Several of your blog entries probably provide crucial evidence to back up your services. Or, perhaps a few of your blog entries include methods readers can follow to accomplish a certain goal.
Such blog postings lend themselves well to creating eye-catching graphics ideal for social media.
8. Create a Lucrative Course Using a Compilation of Blog Content
Creating an online course provides another resource for potential customers to get to know your services. Start with existing blog posts to compile an educational course. It's a powerful tool for demonstrating your company's authority in your area of coaching expertise.
Content Repurposing Boosts SEO (and Helps Your Business Grow)
Creating new content at a high enough volume to make Google happy can be an exhaustive action plan. However, content repurposing takes your existing content and pushes it out in new formats with less effort (and excellent results)!
If you're not sure where to start your content recycling strategy, Geekly Media can help! We're firm believers in reusing your best content to reach more potential buyers. Learn how we do it by reaching out to Speak to a Geek!
Analyze your business operations for better success with a free download of our "Game Plan for Success."