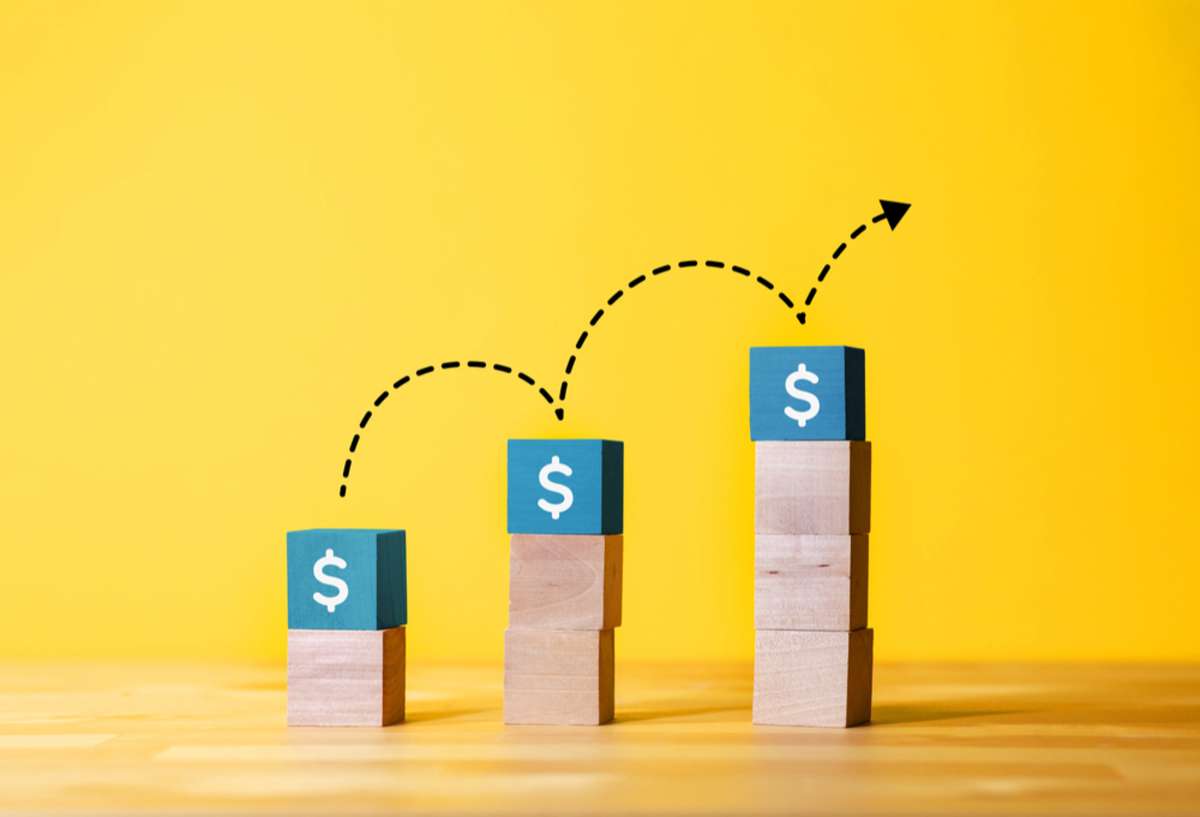 What Is Sales Enablement: How Sales, Marketing and Revenue Connect
One of the most complicated things any business owner has to do is become an expert in various areas that are not directly related to their business. For example, as a business owner, you must learn how to manage revenue, sales, and marketing. In doing so, you'll also have to understand the differences between these areas. Part of this process means learning the answers to questions you never even knew to ask, then figuring out how to apply these answers to grow your business.
If you are wondering about the difference between these business segments and looking for answers to questions like, "what is sales enablement?" read on.


What Is Revenue Operations?
Revenue operations refer to bringing together numerous disparate business areas under the larger umbrella of predictable revenue growth. It specifically integrates sales, customer service, data analytics, marketing, and more.
Revenue Operations — also known as RevOps — breaks down traditional revenue silos. If appropriately used, revenue operations can pull sales and marketing together. Doing so will provide predictable revenue growth. In addition, properly designed revenue operations efforts better align marketing and sales teams toward common goals.
In RevOps, there is agreement on metrics, a shared understanding of what drives profit in a company, and a comprehensive vision of how to increase profit.


What Is Sales Operations?
Sales operations refer to company-wide efforts designed to improve your entire sales team's operations, efficiency, and effectiveness. This may involve coordinating technological tools, research, and outbound or inbound marketing efforts.
A large portion of this operations segment also refers to sales enablement. As noted above, answering the question "What is sales enablement?" can be essential to helping your sales and marketing teams close more deals!
Sales enablement refers to your company's efforts to prepare your sales team for success. This means providing them with the proper training, sales content, technology, and CRM programs.


What Is Marketing Operations?
Marketing operations refers to the coordination of all marketing activities. This can involve marketing campaigns, programs, advertising, and ensuring your entire marketing program is aligned to meet the overall goals of your business.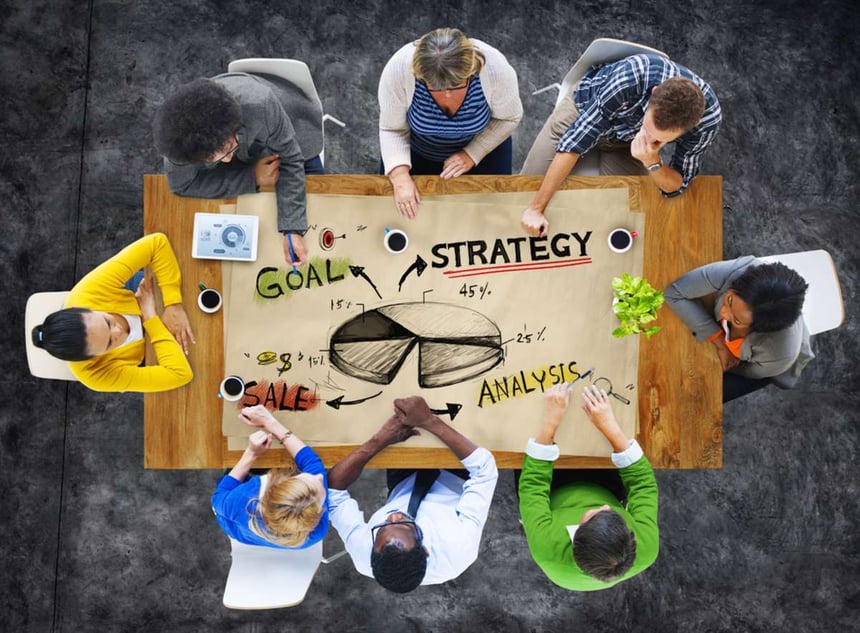 There are many ways you can coordinate your marketing activities. This includes evaluating automated marketing platforms, keyword analytics, and third-party contractors. These models can assist you in developing a comprehensive marketing plan and maximizing your use of third-party programs like HubSpot.


What Is the Difference Between the Three?
The primary difference between all three is the area of focus. Consider the following:
Revenue operations primarily create and enhance your overall and predictable revenue streams.
Sales enablement focuses on enhancing your sales teams' effectiveness, pulling in prospective clients, and closing deals.
Marketing operations refers to the strategic alignment and execution of your marketing and advertising campaigns.
As you can see, there are extensive connections and overlaps between these three areas. All three rely upon each other to a certain extent. For example, you can only create marketing campaigns with predictable revenue, and you can only gauge the success of your operations if you have the tools to track how much revenue those sales efforts have yielded.
However, they also operate in different spheres, and it is critical to understand that varying levels of expertise are necessary to execute all three of these areas properly. Furthermore, various technological tools may be necessary to increase coordination between these three areas.


What Is the Future?
Businesses must operate with an eye to the future in all three critical areas. This is particularly important for times of economic downturns and recessions. During these difficult business periods, efficiency, predictability, and stability become crucial.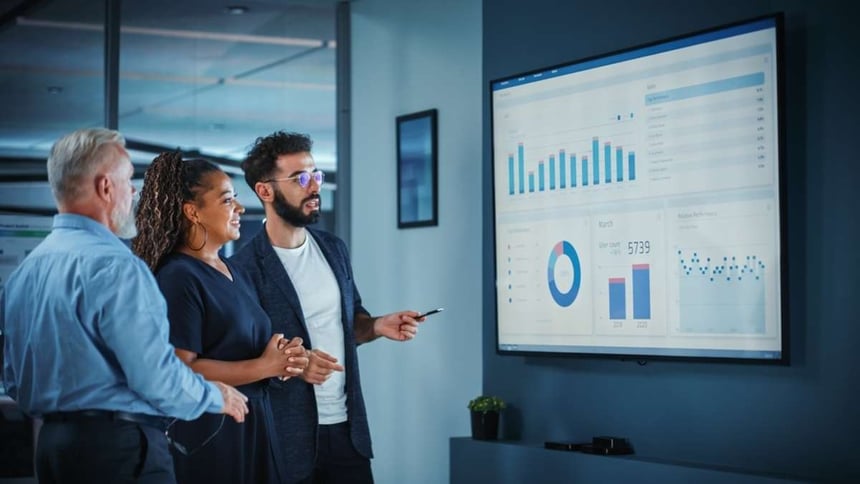 The future will bring an increased emphasis on revenue operations. The reason for this is simple: Businesses will simply miss any ability to lose revenue or miss opportunities.
As such, the future of revenue operations will likely involve the following:
Increased reliance on automated tools that can provide insightful data analytics.

Continued breaking down of silos that exist between RevOps, Marketing, and Sales.

Increased alignment between all three of these areas on critical metrics that drive revenue instead of simply driving leads or creating more comprehensive sales pipelines.

A rise in third-party providers that can provide expert insight in critical areas — like leads or sales. These third-party providers will thus support RevOps and help drive more income to a business.
Building a successful future for your business will require mastering all these areas (together and separately)!


Partner With a HubSpot Agency for Answers to "What Is Sales Enablement"
HubSpot is unquestionably one of the most impactful tools that can assist your sales and marketing teams to coordinate your marketing, sales, and revenue operations. So, if you're asking, "What is HubSpot?" you are in luck.
Geekly Media is a Diamond Partner Agency with HubSpot, giving us the tools and expertise to help your business use the platform to grow and thrive. As such, we are extremely good at getting the most out of a process, identifying areas in HubSpot that can improve your sales performance, and implementing HubSpot to do what works for you.
Ready to take the next steps with RevOps, marketing, and sales enablement? Reach out to Geekly Media and learn more!
Optimize your business with a free copy of our "Game Plan for Success!"