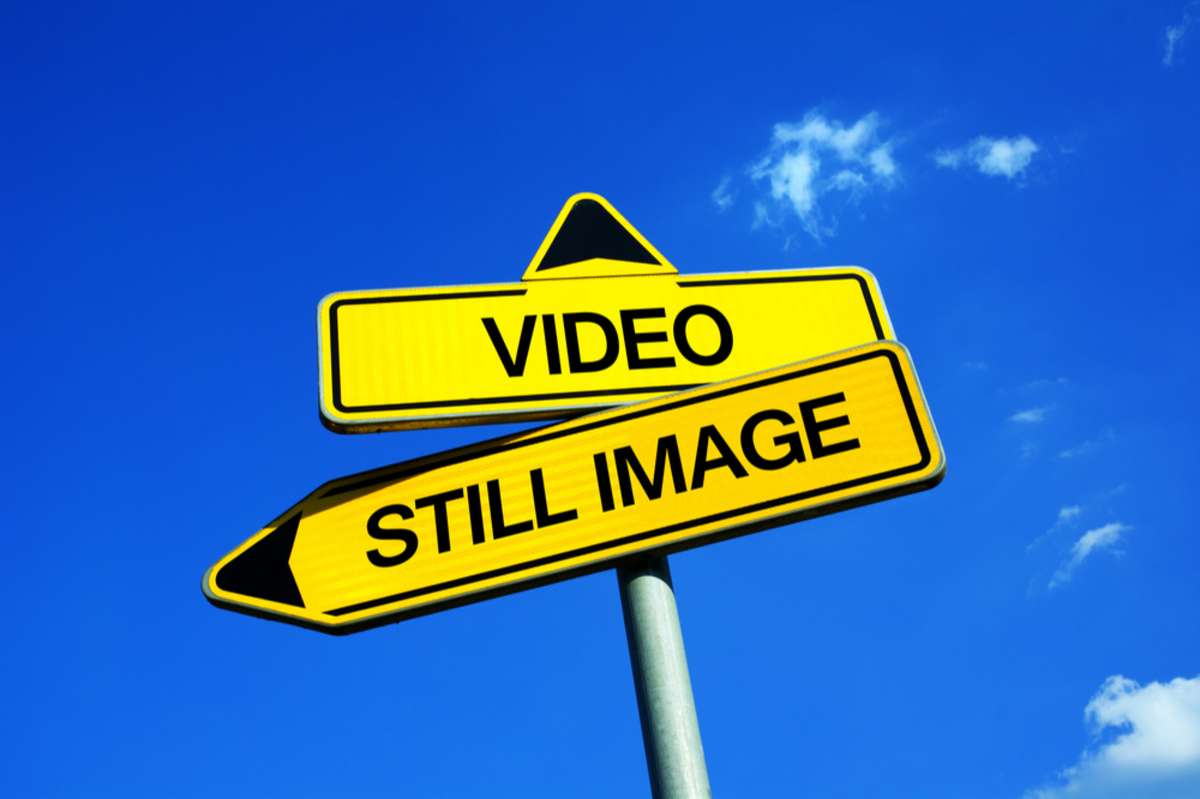 Top Visual Marketing Strategies for Your Real Estate Business
Published November 22, 2022
Updated May 31, 2023
While "written" content will always be king, in terms of inbound and content marketing success, visual aids are also crucial across many platforms.
Humans are visual creatures. We gain significant benefits from seeing things, as doing so positively affects us in ways that mere word descriptions cannot match.
If you are a real estate agent or operate a real estate brokerage, you know that there is a significant difference between writing an eloquent description of a master bedroom versus showing stunning pictures that perfectly capture the way that sunlight streams through the enormous bay windows.
When done right, visual marketing can serve as an excellent aspect of your inbound marketing strategy, allowing you not just to show off your listings but pull in more people to your website and enhance your search engine optimization. However, while photography and videography are fantastic marketing strategies for real estate agents, both also come with real advantages and disadvantages to consider when choosing photos or videos to convey a message. Here's what marketers need to know about visual strategies!
What Is Visual Marketing?
Have you ever tried to answer these questions?
What is inbound marketing?

How can inbound marketing incorporate photography and videography?

How can I use visual elements to increase my brand and attract customers?

What do I do to show off the unique elements of a property?
Visual marketing is a key component to answering all of these questions. It is a form of content marketing that allows you to gain views by incorporating visual elements.
Visual marketing can take many forms, including photography, videography, and graphic design addition. The advent of various editing tools over the past few years has made it easier than ever to upload high-quality visual content to a website or social media.
In addition, visual marketing can complement your already existing marketing efforts. For example, you can use visual elements in social media, blog content creation, and email templates to enhance your message. Visual marketing lends itself to many different content methods, and you can use these to get more people to your website.

Photography vs. Videography
The two primary methods of visual content marketing include photos (images) and videos. When considering the best visual aids for your campaign, keep the advantages and disadvantages of each method in mind.
Advantages of Photography
Photos are a critical part of any real estate listing and other marketing efforts. Still, images come with many advantages, including:
You can easily stage a photograph in any listing.

Good editing software makes photographs easy to crop and improve.

You can add graphics or other design elements that enhance your real estate company's brand.

Using small file sizes makes photos easy to load or send to others.
Furthermore, social networks are designed to encourage visual marketing. Pictures perform well on networks like Facebook and Twitter. Additionally, picture-centric networks like Instagram and Pinterest can be excellent ways to attract new clients and get them to view your listings.
Disadvantages of Photography for Real Estate Marketing
While photos add a lot to text on a webpage, using images is not without its disadvantages.
A poorly staged photograph can ruin your listing and drive people away from your property. This means real estate professionals must make sure to produce a photo correctly and that everything is in focus.
It also takes real effort to optimize your photograph for inbound marketing purposes. You must add titles, alternate image descriptions, and file names to the photo through online listings to capture users.
While these "disadvantages" can be the result of not understanding how to use images appropriately, it's essential to understand things like alt text and how to properly stage a photo to maximize their use for real estate marketing efforts.
Advantages of Videography
There is no question that videos have many advantages that photography doesn't. Depending on a listing or other uses, videos can lead to better engagement and attract more customers than still images.
For example, when using video for content marketing:
You can quickly and smoothly show a room from multiple angles and create a visual tour of a property, enabling users to imagine themselves walking through a home or business.

As you would with still images, you can upload videos to the same social networks, meaning you can upload a virtual tour to Instagram, Facebook, or Twitter. However, you can also upload virtual tours to YouTube or TikTok, then embed this content in your website or any other listing service.

Go a step further and create reels for Instagram and Facebook stories to reach a broader audience.

Videos are more likely to be shared on social media than pictures.

A video can be of any length. While shorter is typically better for some platforms, Facebook and YouTube like longer-form videos (like How-tos and informational pieces). A properly edited video can keep a customer's attention in a way that words or pictures can't.
If you aren't currently using video to showcase properties or add to your content marketing strategy, it's time to mix it into your content production plan!

Disadvantages of Videography
While videos add tremendous value to your inbound marketing efforts, they do have some drawbacks.
Videography is often more time-consuming to produce than photography. For example, real estate agents have to edit clips, add music or a voiceover, and ensure the video looks professional. This can consume your valuable time or cost you money if you use a third-party service.
Then, when uploading a video to your website, it can often take more time to load than a photo. If not optimized properly, large videos can slow down a user's experience on your website.
Just as importantly, large video files may damage your SEO (search engine optimization). Google considers a website's speed as part of its search engine algorithm.
However, many online tools and apps make it easy to take and edit videos, add captions, and export files small enough to easily load onto listing sites and social platforms or even send via email to enhance your content marketing efforts.
The Right Marketing Visuals Take Your Content to the Next Level
While you're probably already adding photos and videos to property listings, it's crucial to choose the right marketing visuals for the best impact.
When creating valuable content like images or videos for your inbound strategy, make sure each one follows your brand standards. This makes your visuals easily recognizable to potential clients as part of your company. In addition, strong visuals help promote your brand and help your company stand out from other real estate businesses in your market!
Get Expert Help With Your Visual Content Marketing Strategies
Visual content marketing can be easy to execute but difficult to master. Done right, this form of marketing can help you gain views for your listings, move more properties, and increase your bottom line.
Geekly Media is here to help with your visual marketing strategy! Our experts can help you take advantage of HubSpot tools and leverage our exclusive inbound marketing methodology to get more people to view your content and available properties. Learn more about our services when you reach out to Speak to a Geek!
Get more insights into excellent inbound marketing strategies when you download our free "Inbound Marketing Starter Kit!"