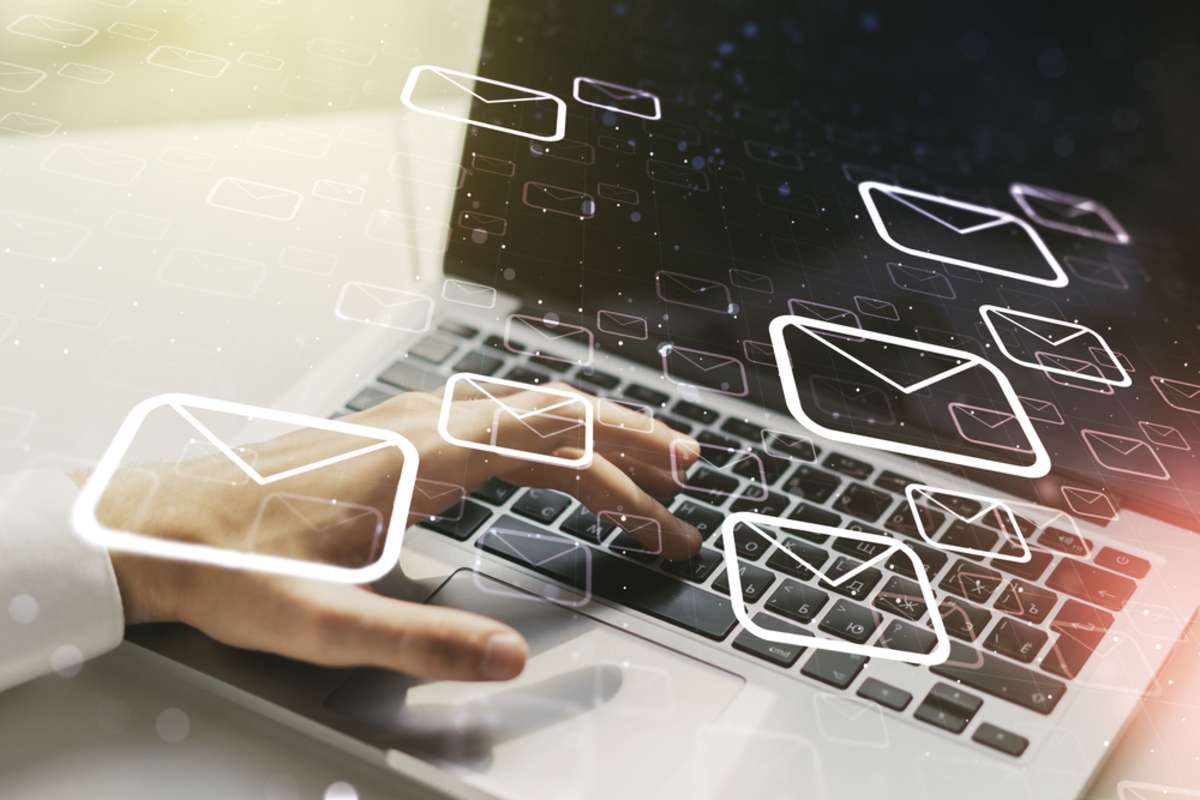 Inbound Marketing Agency Tips: 5 Top Real Estate Email Templates
Originally Published Oct 13, 2022
Updated May 4, 2023
Real estate agents know that one of the most important aspects of growing a business is nurturing client relationships and maintaining ongoing communication. However, with a younger, tech-savvy generation, you can no longer rely on face-to-face meetings to convert leads or retain clients.
So what can you do? By using email automation, you can maintain communication with your customers and leads and ensure you always send the right message to the right audience at the right time.
As an experienced inbound marketing agency, our experts understand the importance of email marketing. So today, we've curated a list of the top five email templates you should use to support your inbound marketing strategies if you're part of the real estate industry.
1. Emails For Expired Listings
When property listings expire, it's crucial to connect with clients or sellers as soon as possible. By sending a reassuring email, you can help the seller understand that you haven't abandoned them and it's time to list the property again.
The right template helps you stick to the facts, highlight some potential updates to the listing that could help the property sell, and finally, offer them a unique solution to solve their problem.
Try This Email Template
Subject Line: It's time to sell your house!
Hello [Name],
We noticed that your listing for [address] has recently expired. This might be disappointing for you to hear, but I can help.
Fortunately, selling homes is one of the things I do best! I have reviewed your property and have several ideas for marketing it so that it sells quickly after relisting.
If you'd be interested in returning your property to the market, I'm happy to help. Use my meeting link to pick a time to connect that suits you, and let's sell your house!
Regards,
[Your Name]
2. An Email to Buyers for Listings Under Contract
Imagine finding your dream home, only to realize it's already taken. When you tell your client the property they like is already under contract, you must do it right. Acknowledge what happened and quickly move on to the solution.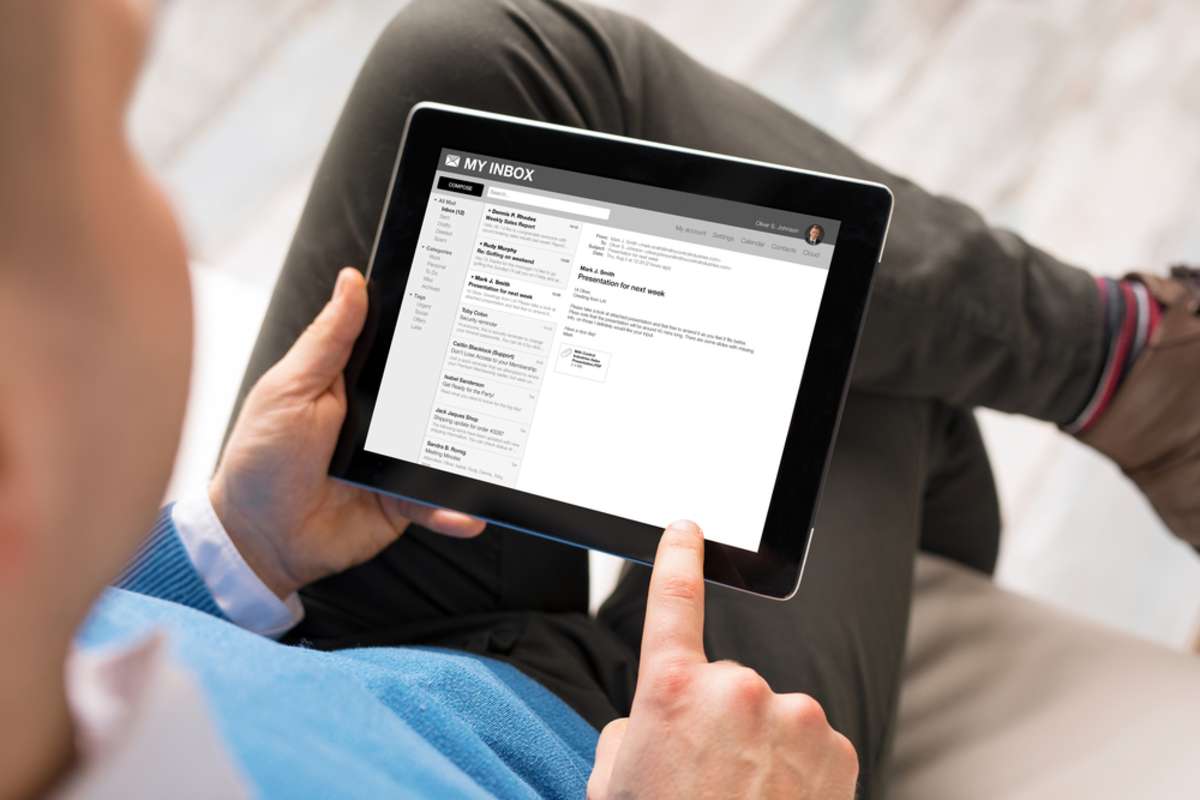 Here's a Good Email Template
Subject Line: [Property] is gone, but I can help you find your dream home!
Hello [Name],
It was truly a pleasure meeting you the other day, and I'd like to thank you for showing interest in [property]. The house, however, is currently under contract. While I know this might be frustrating, we have many other available properties in the area that I think you can like.
If you're still looking, I'd be happy to arrange an early or private showing, especially for you. This area is extremely competitive. However, with my expertise and experience, we can find your dream home.
Regards,
[Your name]
3. Email Template To Follow Up After a Showing
Maintaining continuous communication with your prospects is crucial to growing your real estate business. So, sending a follow-up email can be smart if you've just had a showing. Use this opportunity to remind them of the best parts of the property or show them snippets of other listings if they're interested.
Try This Template
Subject Line: It was great meeting you at [address]
Hello [Name],
I had a great time meeting you last week at [address]. I hope the house was everything you were looking for. Who wouldn't love [add benefits like a huge living room, comfortable den with a fireplace, beautiful view, or great pool]? I'd be happy to answer any questions about this home if you're interested in learning more.
Also, if you like the neighborhood and are looking for more options, I have more houses that I think will interest you. I'd happily set up a private showing exclusively for you in the coming week. Let me know.
Regards,
[Your name]
4. Email Template to Share a Testimonial
As an inbound marketing agency for the real estate industry, we understand how the right testimonials and referrals can help real estate professionals grow their businesses.
After buying a beautiful house or finally being able to sell their home at a great price, your customers should be more than happy to give you a glowing review. Use this sentiment to help new customers put their faith in you.
An Email Template for Referrals
Subject Line: I can help you too!
Hello [Name],
Real estate agents tend to throw a lot of numbers at you, and I can be guilty of that, too! However, I understand that when push comes to shove, you are just looking for a peaceful and thriving place to build a beautiful life. I understand how personal this entire process is, so I wanted to share a story with you.
[Add the testimonial with the client name]
I can help you find your very own forever home, too! To get started, set a meeting with me at your convenience using my link. [add a link to your schedule].
Regards,
[Your name]
5. Email Template To Thank Your Customers
Email marketing is not only about buying and selling; it's also about setting the tone for your relationship with your customers. A little appreciation goes a long way to retaining long-term clients, so don't forget to thank your customers for choosing you!
A Thank-You Email Template
Subject Line: I truly appreciate you.
Hello [Client],
Firstly, I'd like to congratulate you on finding your dream home! Our journey together was truly great, and I cannot think of a better ending than you settling into your new home. I wanted to take this opportunity to thank you for choosing me as your real estate agent, and it was a pleasure working with you.
I also sent you [add gift] as a token of appreciation. I wish you all the luck for the years to come.
Regards,
[Your name]
Good Emails Support Your Real Estate Marketing Strategy
Successful inbound marketing efforts require multiple ways of building relationships with clients or potential clients. Adding a consistent email strategy to your real estate marketing ideas can help buyers and sellers connect with you as an expert in the market to help them find or sell their homes.
Use these templates as a starting place to quickly execute ongoing email marketing campaigns! Templates help eliminate manual efforts to communicate with your contacts while reducing the potential to forget to send an email that could lead to your next sale.
Automate Emails for Better Real Estate Marketing
Communicating with your customers through email is a low-cost (yet effective) way to keep in touch. In addition, the proper tool can help you simplify your interactions with others by using analytics and automated processes.
By using HubSpot and the right inbound marketing agency for support, you can build better client relationships with less work to stay in contact with past and current clients. You'll also be top of mind for potential clients receiving your thoughtful emails.
If you need help setting up your email automation, Geekly Media can help! For more information, Speak to a Geek.
Learn more about optimizing your operations with a free copy of our "Game Plan for Success."