Updated July 8, 2022.
Every major player out there uses social media to enhance their marketing, and for a good reason. The average person spends nearly two hours per day on their social media accounts, and 82 percent of the world's population has a Facebook account.
If you aren't promoting your property management company using social media, you're missing out. Building an online presence requires more than a great website and paid ads, social media is one arena where you can put inbound marketing principles into action.
If you still aren't convinced, here are more reasons why you should add social media to your digital marketing strategy:
It is free. It doesn't cost anything to make an account on Twitter, LinkedIn, Facebook, etc. You also don't need to hire a developer to make it beautiful.

It will increase your online presence. The more places you have content, the more likely it is that your audience will find it.

You can start a relationship with your audience and potential customers using social media. Social media is a comfortable gateway that can lead to building relationships with potential owners and tenants.
If you're new to social media or already have an established presence and need some pointers, here are some social media marketing pointers for property managers.
Plan a Campaign
Think about your goals and make a plan based on those goals. Write it down, and share it with everyone who will be contributing to your social media pages. Creating a plan will help keep to your content on-topic and coming from one voice. Some things you should include in your plan are:
How often to post content to each platform.

What type of content mix you are going to post such as:

Links to available properties

Photos

Blogs

Status Updates

Infographics

Etc.

What the general message you are trying to convey to your audience is. Your message should align with your UVP.
Start to Build Your Presence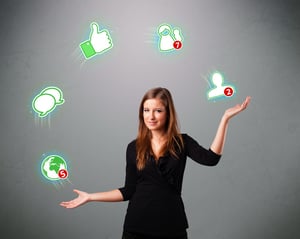 Take your plan and put it into action. Be sure to start small enough that you can devote the time needed to build the content on that platform. Property managers are very busy, so don't overwhelm yourself.
It is better to have one well-run social media page than five that are mismanaged. You can always add more pages over time.
Review and Revise Your Strategy
Use tools that make understanding analytics easier. Draw connections between what works and what doesn't. Periodically review your strategy and revise it to become more useful over time.
If your followers are giving positive feedback to content geared toward tenants on Facebook and content geared toward owners on LinkedIn then adjust what you post on each site to tailor to your readers and give them more of the content they like.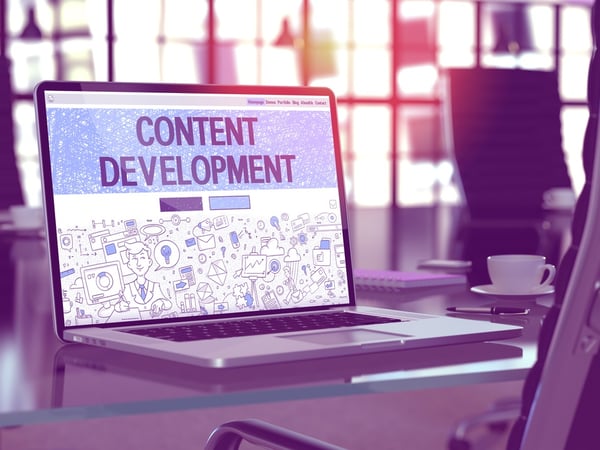 Create Great Content
Content is what is going to continue to build engagement with your owners and tenants. Don't post for the sake of posting, make it relevant and useful. You're building your reputation as a thought leader as you put out content, so you want it to be high quality.
Partner With Property Management Marketing Experts
Managing your digital marketing and social media campaigns can be a full-time job. So is property management. If you don't have the time to handle both, consider partnering with an expert in property management social media.