Still wondering how to grow your property management business?

When was the last time you thought about branding? Successful companies understand the importance of branding which is why hundreds of billions of dollars were spent on
brand activation in 2016
, with projected growth yearly.
Many property management companies are only focused on the work of property management, and understandably so. However successful you are in the industry, you can always be more successful. This is where the power of property management marketing meets branding potential.
Wouldn't it be great to attract new clients by the power of your brand? It is possible if your property management marketing is utilizing branding to appropriately speak to your owners and delivering an unmistakable message about your company. Here is what your brand should tell your owners.
Your Professionalism
It seems like common sense, but how many times have you received a business card with perforated edges or a flyer that was obviously printed on an inkjet? When you receive these, you instinctively make assumptions about the quality of the business based on the quality of the item.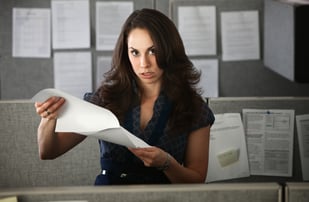 There is a point where do-it-yourself to save money on materials ends up costing you money in lost business. Your property management marketing materials are the first impression that owners take home. These materials may be revisited multiple times by owners who are on the fence or trying to decide between numerous companies.
It doesn't end with business cards and other physical marketing materials: this is 2018, and anything less than a polished, modern, property management website that is fully functional will not do. A great website will generate and convert leads, and enhance your brand.
The same goes for your logo. A nice logo that communicates your brand doesn't require a lot of money or creativity. Try using free tools like LOGOSHUFFLE to come up with ideas, then work with a professional property management marketing company to have a unique logo made just for you.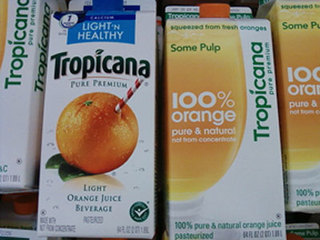 Don't underestimate the power of a good logo!

In 2009 Tropicana tried to rebrand their classic orange with a straw and was met with serious criticism from loyal customers who loved their original logo so much it caused losses in sales.
Your Unique Value Proposition
Your unique value proposition, or unique selling proposition, is a statement that tells the customer how you are going to make their life better by choosing your company. The UVP communicates how you will benefit your customer, meet their needs, and what makes you different from the other property management companies available.
Your UVP should be included on all of your property management marketing materials in some form to make your brand memorable. You can use a slogan or tagline, or even the appearance of your logo to communicate your UVP. Better yet, use all of these methods.
If you don't have a UVP yet, start by thinking of the top three things your owner needs to know about your services and fit them into a statement. If you want owners to know you have high average tenant & owner retention you could say something like "the property management company owners and tenants agree on." Your UVP may evolve as you consciously focus on the branding of your property management company and that is okay, so long as you have a UVP, you're ahead of the competition.
Your Contact Information
Again, common sense, but if an owner can't contact you quickly, they will find another company. Your contact information should be on every piece of marketing materials you have and should be integrated into your brand. How many successful companies do you know brand their contact information? Plenty. Hotwire.com is the name, logo, and web address for this popular travel service. If you try, most people can even remember the jingle spelling out the hotwire.com name. That is solid branding that includes contact information.
Many other brands have used a phone number in their branding. Remember 488-8888? I bet right now you're thinking of which pizza delivery service is really great. Your property management website, phone number, email, and address should all be incorporated into your branding efforts where appropriate.
If you're successful at leasing properties, you practice marketing every time you list and show a property. It is essential that you also practice marketing your company brand to owners effectively. An owner has enough research to do when determining which company will manage their assets. The better you can convey your professionalism, unique value proposition, and contact information the easier it will be for them to choose you.
Keep in mind, you don't have to do this kind of branding overhaul on your own! Turn to the experts at Geekly Media to get started on the path to explosive growth!