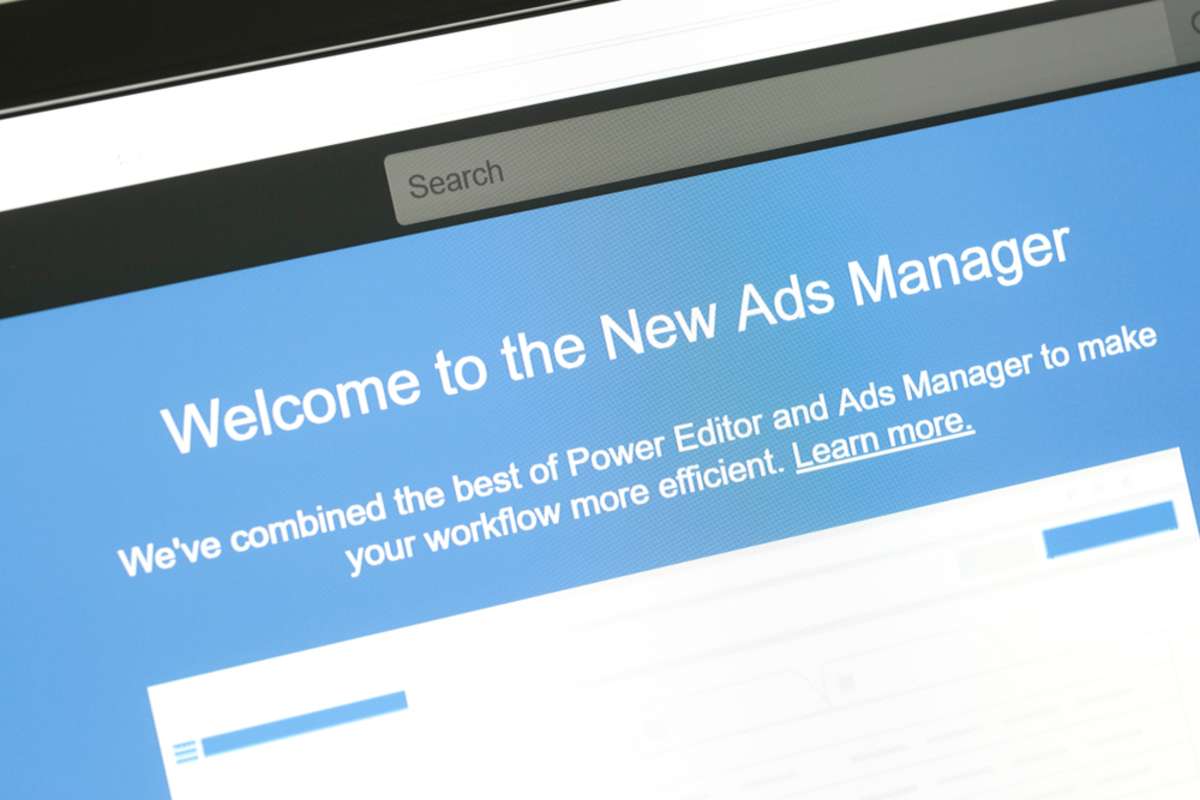 How to Start Running Ads on Facebook: The Ultimate Guide
Facebook ads can be a great way to reach new customers and grow your business, but it's essential to know how to run ads on Facebook effectively. This guide will walk you through the basics of how to create Facebook ads and measure the effectiveness of your Facebook ad campaigns.
Why Should You Start Advertising on Facebook?
Facebook has more than 2.6 billion users every month. That's a lot of people to draw from to learn more about your company's products and services — and hopefully, become paying customers. Paid ads are a great way to supplement your inbound marketing efforts while you wait on organic traffic to start flowing. However, because time and money are significant investments, there's not much room for error.
Facebook offers a variety of paid ad options and placements, but all ads can be broken down into three elements:
Campaigns—Campaigns act as containers for all of your assets.
Ad sets—Ad sets allow you to target different audiences with different characteristics.
Ads—Ads are the actual advertisements seen by users. These ads are customizable with different colors, copy, images, etc.
Now that you know about the elements and speak a little bit of the Meta language, you'll need to know how to start running ads on Facebook. Let's dive into the specifics.
Create Facebook Ads Manager Account
The first step in how to start running ads on Facebook begins, of course, by creating an account with Facebook Ads Manager. The Facebook Ad Manager gives its users an overview of all their ad campaigns in one dashboard.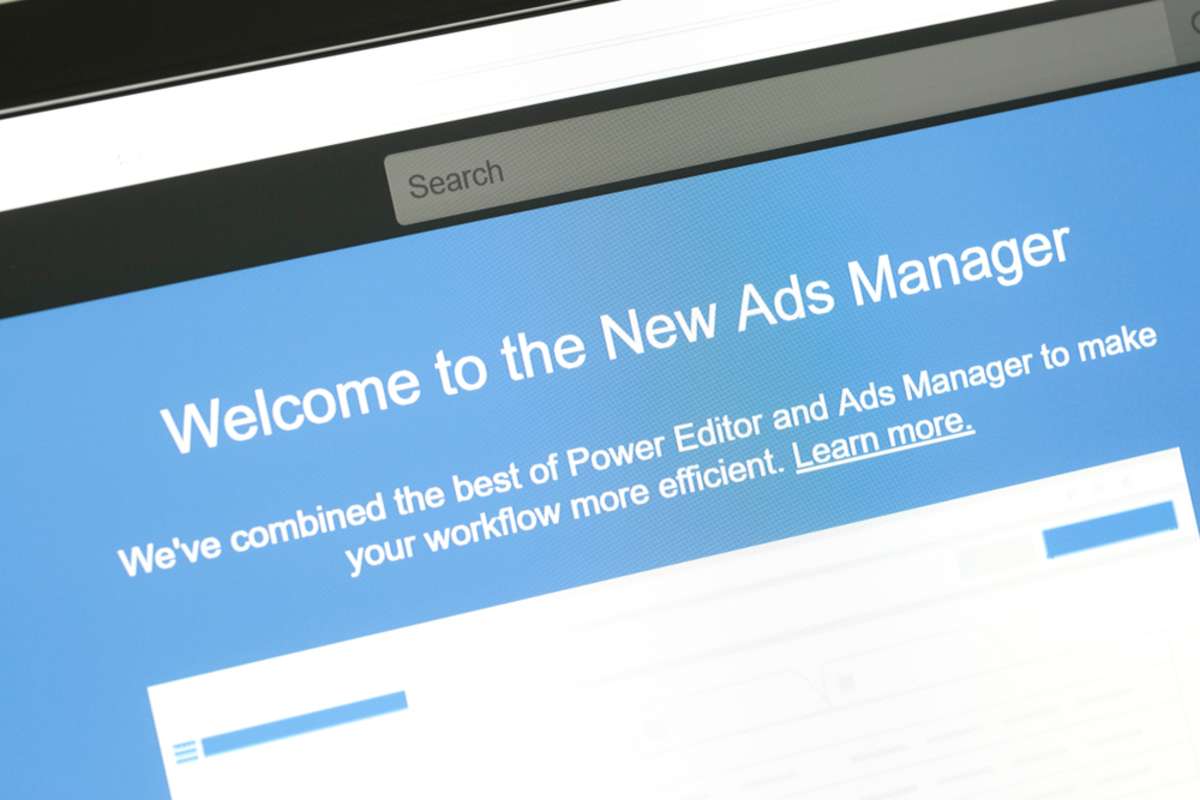 Using the dashboard for running ads on Facebook makes it easy to track and report performance. The Facebook Ads Manager dashboard provides key numbers like reach, frequency, and cost. The dashboard makes it straightforward to see how your ads are performing.
You'll need to set up a Facebook Business Page since Facebook does not allow users to run ads from their personal Facebook page.
Once you've created your Facebook Business Page, you can reach the Facebook Ads Manager dashboard by following these steps:
Navigate to

Facebook Ads Manager

Click on "Go to Ads Manager."
Confirm the information from the ad account setup page.
Set up a choice of payment method.
Click on save changes.
After you're set-up, the dashboard becomes the central hub for everything regarding your Facebook ads.
Start Creating Your First Ad in Facebook's Ads Manager
When you log into Ads Manager, you'll see a performance dashboard for your Facebook ad campaigns, sets, and individual ads. The dashboard will be empty unless you've already created an ad for your Facebook page.
Creating a new ad campaign on Facebook is as easy as clicking the Create button on the ad you would like to create.
Choose Your Objective for Your Facebook Ad Campaign
Facebook's Ads Manager helps you manage your campaign so you can achieve your marketing objectives. Before getting started, you'll need to choose an objective for each ad campaign you create. Some common goals include:
Generate new leads for your company
Raise brand awareness
Selling your products and services
Grow your fan base
Drive traffic
By selecting a campaign objective, Facebook can give you better ad options based on what you want to achieve.
Suppose you want to drive more traffic to your website. When you're looking to increase traffic to your website, Facebook will prompt you to enter the URL you're looking to promote. If you're using marketing automation software, make sure to create a unique tracking URL with UTM parameters for this promotion. The code will help you track traffic and conversions from the ad.
Choose the Right Audience Network for Your Facebook Ad
Now that you've chosen your target audience, you need to configure your targeting options. Facebook offers a variety of targeting criteria. The Facebook Ads Manager tool considers all of your selected properties to develop a potential reach number.
In the beginning, you may have to try and experiment with different audiences until you find the right one.
There is no one-size-fits-all answer when deciding who to target with your Facebook ads. Your objective will play a significant role in dictating who you should target. If you're looking to generate traffic, you'll want to target people who are likely interested in your product or service. However, if you're looking to build brand awareness or promote a product with a broader audience appeal, your focus can be more general.
Some of Facebook's built-in targeting options include:
Location
Age
Generation
Gender
Financial
Languages
Ethnic Affinity
Relationship
Education
Work
Home
Connections
If they are parents
Political affiliation/leanings (the U.S. only)
Life Events
Interests and hobbies
Behaviors
You can also target people on Facebook who are in your company's contact database or have visited a page on your website with a tracking Meta pixel. Facebook also allows you to save audiences that respond well to your ads, so you may not need to do this step every time you run ads.
Set Your Budget to Control Ad Spend
You may either set a daily or overall budget on Facebook. Here's how they compare:
Daily budget—Just like the name suggests, the daily budget setting will allow Facebook to control the frequency of the ad to get the most out of your daily budget. The minimum is $1 and should be at least twice your cost per click.
Lifetime budget— If you know the length of time you want to run a Facebook ad, select the lifetime budget. The lifetime setting will allow Facebook to share the advertisement at the appropriate times over your chosen date range.
Both types of budgets have their advantages:
The Ad Schedule
When creating a campaign, you can choose whether or not it will start immediately and run continuously or if you want to customize the start and end dates. You can also set parameters so that your ads only run during specific hours and days of the week.
The Facebook Ad Optimization and Pricing
There are two ways to pay for your Facebook ad: by bidding for clicks or impressions. When you bid for clicks, you're essentially saying that you're willing to pay a specific price for each person who clicks on your ad. This will increase your ad's chances to be shown to people within your target audience, but Facebook will control the maximum bid.
If you want to control how much you're spending on Facebook Ads, manual bidding is the way to go. With this option, you set the maximum amount you're willing to pay for each action (such as a click or conversion) completed. However, Facebook will provide a suggested bid based on what it estimates other advertisers are spending. This way, you'll have an idea of what a competitive bid should be.
The Type of Delivery for the Ad
There are two types of delivery for Facebook ads: standard and accelerated. Standard delivery will show your ad throughout the day, while accelerated delivery will help you reach your audience more quickly for time-sensitive ads (this option requires manual bid pricing).
Create Your Facebook Ad
What do you want your advertisement to look like? It all depends on your goal.
If you're looking to increase traffic to your website, Facebook's Ad Manager will suggest the "Clicks to Website" ad options. These ads typically generate a higher click-through rate (CTR) than other ads.
Facebook has two different ad formats: Links and Carousel ad format. With Links, you can display a single image ad, while Carousels allow for three to five scrolling images at no additional cost.
Uploading your creative assets is an essential step in creating an ad on Facebook. There are specific design criteria for each type of ad that you must adhere to for your ad to be approved.
For single image advertising, Facebook has the following design recommendations:
125 characters for the text
25 characters for the ad headline
1.91:1 for the image ratio setting
For the image resolution, set it to 1080 x 1080 pixels (including the CTA).
For the Carousel Ads—The following design recommendations are provided by Facebook:
Image size: 1080 x 1080 pixels
Image ratio: 1:1
125 characters for text
40 characters for the headline
20 characters in the link description
The image cannot include more than 20 percent of the text.
After choosing an ad type, the Ads Manager will prompt you to decide how you would like to show your ad. The options they provide are:
Desktop News Feed
Mobile News Feed
Desktop Right Column
Don't Forget to Monitor Your Ad Performance
After you've create Facebook ads for your campaign, you need to make sure to track of how the ads are doing. You'll need to look at two places: the Facebook Ad Manager and your marketing software.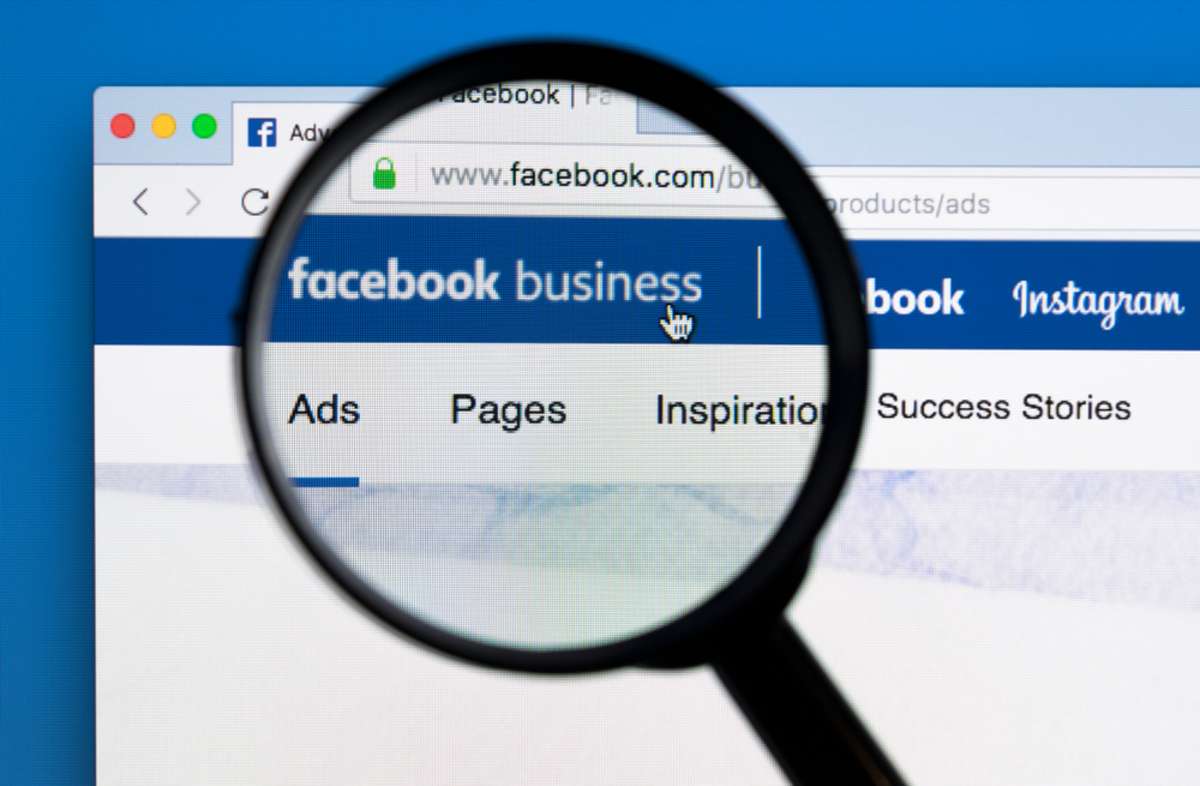 The following are some of the most important metrics to track (and their meanings):
Performance—You can add metrics such as results, reach, frequency, and impressions to further customize the tracking.
Engagement—It's possible to adapt it to include metrics such as page likes, page activity, and post engagement.
Videos—It's possible to modify the settings to add metrics like video views and the average percentage of video watched.
Website—Additional metrics, such as website activities, purchases, payment details, and adds to cart, may be added.
Apps—You may further personalize it to include metrics such as app installations, app engagement, credit purchases, mobile app actions, and cost per app engagement.
Events—May be customized to include metrics such as event responses and cost per event response.
Clicks—Metrics such as clicks, unique clicks, CTR (click-through rate), and CPC (cost per click) can be added.
Settings—You may add metrics like start date, finish date, ad set name, ad ID, delivery, bid, and objective.
Whichever metrics you decide to use, the data is available in the Facebook Ads Manager.
Depending on how detailed you need to get, you'll be considering your data in four primary ways as you analyze:
The account level
The campaign level
The ad set level
The ad level
The Account Level
Analytics gives you a bird's eye view of campaign performance. You'll have access to aggregate information that will provide you with a panoramic perspective.
Go to the Ads Manager by navigating to Account Overview and clicking it. You may then modify the metrics you wish to see in the timeframes, as well as other options.
The Campaign, Ad Set, or Ad Level
Another approach to go even deeper with your study is to examine the performance of campaigns and individual ads. Digging into this data might assist you in figuring out which messaging, audiences, and collateral are the most effective.
Simply go to the Account Overview page in the Ads Manager and select Campaigns, Ad Sets, or Ads from the drop-down menu.
Reporting on Your Facebook Ad Performance
You may also get customized reports by email. Here's how to set it up:
Arrow over to the Navigate to Analyze and Report located in the upper main menu.
Click on Ads Reporting.
Select Create Custom Report.
Select the saved report and open it.
Choose Save As. Name the report and check Schedule Email.
Follow the instructions to edit and confirm your preferences.
When you create a Facebook ad, there are many things to track. However, the overall picture is what matters. Reporting on clicks and conversions from Facebook is critical. You may use a marketing software (we recommend HubSpot) to gauge the full-funnel effectiveness of your advertising if you include URLs with particular UTM codes in your ads.
Tracking URLs will assist your marketing software in keeping track of how many leads you've generated from the ad. This data may help you calculate the ROI from the advertisement and help you optimize your Facebook ads strategy.
If you're using the ads tool inside a platform like HubSpot, the tracking feature is already taken care of. You may also generate unique tracking codes for your Facebook campaign by going to the Reports Home page and selecting Tracking URL Builder.
Simply enter the URL, create a campaign, and select the source to which you'd want the URL to be credited in your Sources Report. You'll be able to quickly measure how many visits, conversations, and clients you're getting after your ad goes live and people start visiting your website.
Get the Help You Need to Manage Your Facebook Ads
Facebook Ads Manager provides a wealth of data that you can use to create Facebook ads, then tweak and improve your ad campaigns to get the most out of your advertising budget. Depending on the level of detail you need, you can analyze performance at the account, campaign, ad set, or ad level. You can also get customized reports by email. Utilizing this data will help you create Facebook ads that boost your ROI.
If this seems like a lot to handle, click on the "Speak to a Geek" button below and let us manage your paid ad strategy.