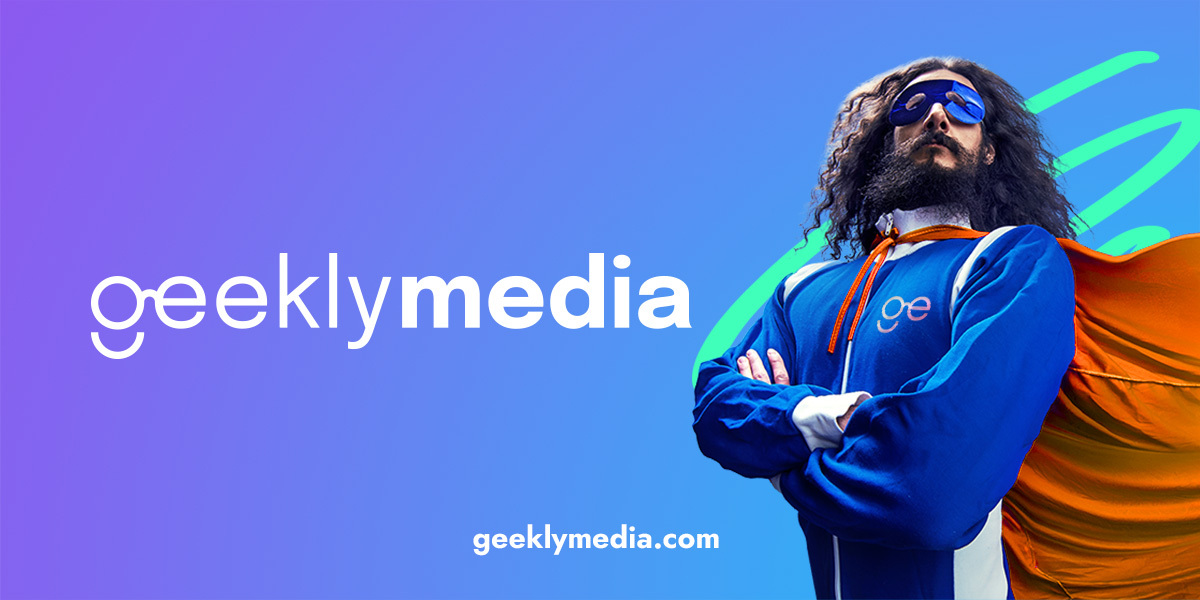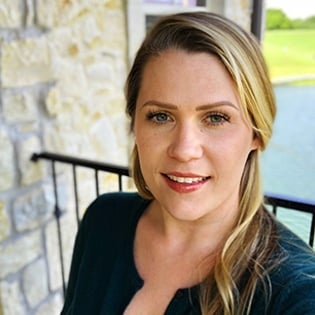 Heather Park
|
How a Bunch of Geeks are Disrupting the World of Marketing
We're geeking out! After months of planning, prepping, and strategizing the best way to convey who we are as an agency and what we want most for ourselves and our clients alike, we would like to proudly introduce, Geekly Media, the smartest way to grow and scale your business.

What's Going On?
You might have already seen our soft launch, and here's the scoop that we're so geeked about:
RentBridge was founded with a mission to help property management companies with their most pressing needs: process and marketing automation. Having managed more than a thousand doors ourselves, we knew first-hand the struggles of operating a successful property management company.
Along the way, we partnered with HubSpot to help our clients' sales and marketing teams work together to scale their businesses. Our efforts helped clients find success and grow their businesses across a total portfolio of nearly 200k single-family doors, and our own success followed.
Now, after years of staying in our lane and focusing exclusively on the housing industry, we are excited to take the proven processes and campaigns upon which we have successfully developed our foundation and offer those same results to clients of all industries and sizes.
As a HubSpot Diamond Partner, we have often been asked to extend our services to other industries. While we never openly advertised these efforts, our sister company, GrowBridge, provided scalable process and marketing automation services for clients who weren't necessarily in the property management or housing space. Our flagship agency, Park DMC, has been managing marketing services for local businesses in the North Texas area since 2017.
After years of juggling multiple brands and businesses, we have decided to move forward with a merger of the family of RentBridge brands to create an ecosystem of sales, marketing, and process automation services to help businesses of all shapes, sizes, and industries grow and scale profitably—and improve their quality of life.
We're So Excited (and We Just Won't Hide It)
So what does this really mean? Geekly will continue to offer the same excellent service our RentBridge clients expect, and we will continue to serve the property management community. However, the call to expand our services and offerings and serve other industries has been too great, and we are thrilled at the opportunity.
"To say that we are excited about this merger is an understatement," said Heather Park, co-founder and managing partner. "This has been in the works in many ways for the last couple of years, but we know the time is right, and we have the perfect team to carry us through this transition."
What Can Geekly Do For You?
No matter your type of business, the new Geekly will offer:
HubSpot Services—We help our clients use their HubSpot portal for what it was meant for: to make their lives easier and more successful. We offer HubSpot onboarding, portal audits, and integrations to see all the data in one place.
Sales Enablement—Sales enablement aims to make our clients' sales process more efficient and effective, ultimately resulting in more closed sales.
Inbound Marketing—Inbound marketing is still an excellent investment to reach your target audience with the information they are seeking. We help plan, design, and implement a strategy that will utilize your current marketing assets and create new content that will attract new customers and delight the existing ones.
Website Design—A

functional, SEO-optimized website

is the new business card. We help our clients make a great first impression to capture new leads and for their customers to get their questions answered all in one place.
Knowledge Base and Chatbot Integration—In today's global economy, potential customers search for products 24 hours a day. We ensure our clients are ready with a database of articles to answer most questions about their products and services. Plus, we will connect searchers to those answers by interfacing with a chatbot that never asks for a week off to go to the Bahamas.
SEO Optimization—

What is SEO

? Why is everyone talking about it? SEO does not stand for Silly Everyday Outfits or Somnambulist Eating Oranges. It stands for Search Engine Optimization. Whether you know what it stands for or not, every business needs it. We help optimize all our client's content, website, marketing materials, and more to make sure they're reaching everyone who is searching for their products and services.
Guided DIY Services—curated content and a Do-It-Yourself Marketing training within the Geeokosphere library.
"We can't wait to roll out our new products and services to help our clients grow smarter, faster, and with massive exposure through our new press release and media placement services, intent-based marketing campaigns, and the most sophisticated sales automation solutions we have ever seen," Park said. "Big things are happening, and we are honored to be part of it."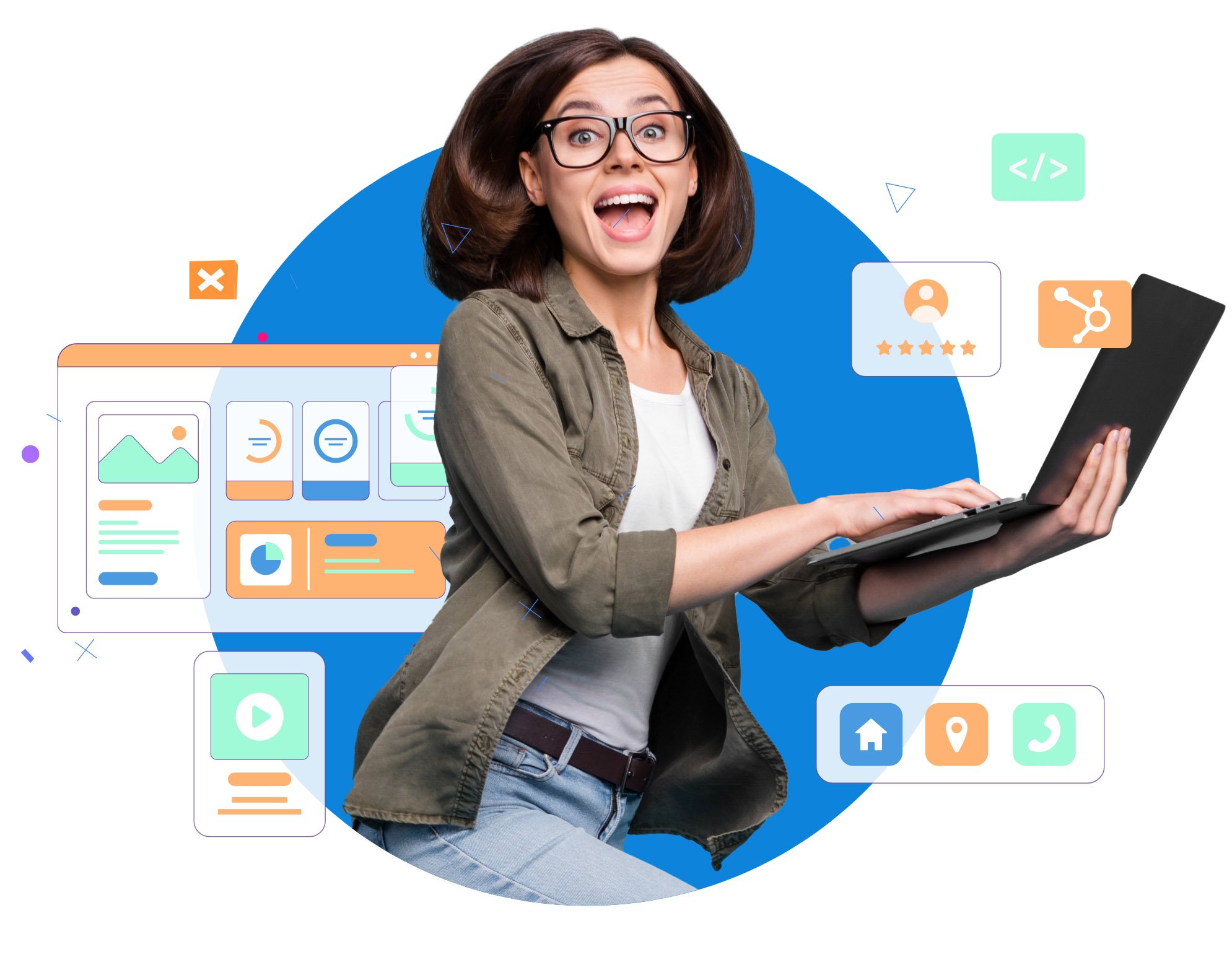 When Do We "Officially" Become Geeks?
Within the next month, you'll see RentBridge transition into Geekly Media—but you can already check out our new website content highlighting our new products, services, and pricing packages. In addition, be on the lookout for our new social media channel updates and additional video marketing reflecting the newly updated and 'fun-adjacent' Geekly branding.
Come by to say "hi," and make sure to give us a follow to keep up with all we have going on at Geekly. We are excited about this new opportunity and hope you are too.
We've Always Been Geeks (We're Just Letting Everyone Know Now)
Yes, we are changing our name, but we are not changing our current services or commitment to being the best at what we do every day. We are simply expanding our client base and service offering, and our staff is committed to keeping up with the best practices and latest marketing and sales automation trends for both current and new clients in any type of business. We want our clients to grow and scale their businesses to accomplish their dreams, and we are thrilled to be along for the ride!
If you're as excited as we are and ready to Speak to a Geek, we're here for you!