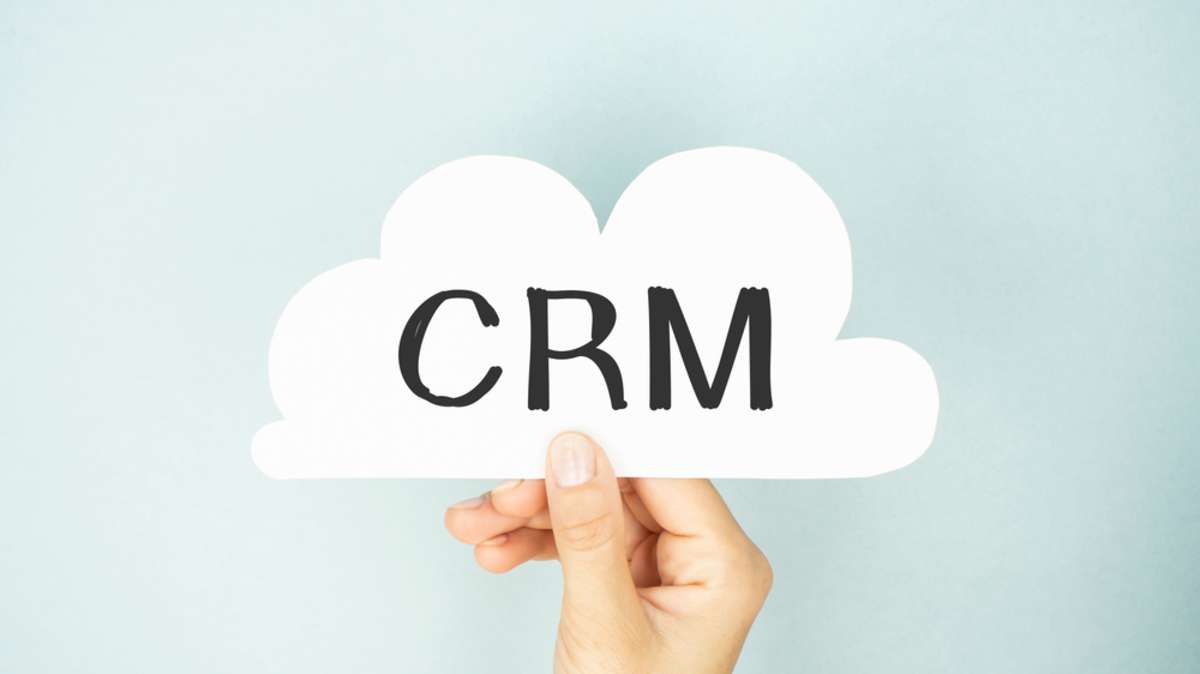 Consulting Businesses: Top CRMs for Better Sales Enablement
Keeping clients happy is a significant aspect of success and growth for any consulting business. Consultants must continually build good relationships to earn repeat business from clients and referrals from satisfied customers.
Hence, as a consultant, your marketing strategy, sales enablement strategy, and use of CRM are crucial to managing contacts and business growth. That being said, when answering the question of "what is sales enablement," you need the right CRM to help your consulting business.
With our experience as inbound marketers and CRMs, today we talk through some of the top CRM software to consider for your consulting business.
What Is a CRM?
Customer relationship management (CRM) software allows business owners to easily keep tabs on interactions with potential customers and current clients. Using the right CRM is important as it can bring together various systems and provide multiple operations and marketing functions to help streamline processes, monitor progress for potential clients, and support inbound marketing efforts.
Ideally, your CRM supports your sales enablement process, bringing together your marketing and sales team for a unified approach to finding and converting new leads into sales.
Which CRM Software Is Ideal for a Consulting Business?
Now that you know more about "what is a CRM," check out our list of the top CRM software options to support your consulting business. Most platforms have pros and cons, so evaluate your needs and choose a CRM that helps you reach your business goals.
Zoho CRM
Zoho CRM provides cutting-edge features to help you turn prospects into customers with less effort. This platform is useful for both small businesses and marketers.
Pros: the interface is intuitive and easy to use. It's also a cost-effective option with flexible pricing structures.
Cons: There have been several reports of minor bugs in the system. Marketers might also find that the social media connections within the platform don't deliver everything they need.
Freshsales
Freshsales from Freshworks simplifies and organizes several parts of the sales cycle. Its comprehensive set of tools for improving sales performance for many businesses makes it a solid choice for your CRM.
Pros: Freshsales' price options are a plus since newer businesses may begin with lower-cost plans and upgrade to premium packages. In addition, the platform's AI Tool (Freddy) provides useful insights and recommendations.
Cons:

One potential issue is the CRM's numerous modules are often separated into their own packages. Also, Even while the platform offers a free version, businesses might experience too many limitations to get what they need from the CRM at this level.
Zendesk Sell
Zendesk Sell is a popular help desk solution because of its many useful features, including multi-channel assistance, dependable ticketing system, cutting-edge analytics, and high-quality self-service choices.
Pros: Support requests may be generated in bulk thanks to the integrated ticketing system. In addition, Zendesk Sell offers probably the best agent assistance and a comprehensive knowledge base for assistance.
Cons: Although the platform offers multiple tiers, the number of pipelines is limited, even in the highest-priced tier. Many businesses also find the email template editor extremely basic, with limited customization options. Marketers might also struggle with a lack of marketing integration compared to other CRM solutions.
Salesforce
Salesforce is a cloud computing business that offers comprehensive and cutting-edge CRM solutions for companies in many industries.
Pros: One of Salesforce's biggest draws is that users may create their own applications rather than purchasing pre-made ones. The platform also offers a wide range of features, including social media advertising, lead generation, sales automation, in-built mobile applications, industry-specific toolkits, cutting-edge analytic capabilities, and vast customization possibilities.
Cons: For native apps, many businesses struggle to find solutions that work well. The CRM also lacks User Role Allocation, meaning all users can see all customer records without restriction, which might lead to privacy issues.
Sales Creatio
Sales Creatio is an all-encompassing solution for managing the whole sales process, from generating leads to closing deals and beyond, for small and medium-sized businesses.
Pros: Sales Creatio offers clean, intuitive interfaces that eliminate the hassle for the end-user. This CRM also offers a wide range of robust out-of-the-box solutions for many standard business needs.
Cons: The learning curve can be steep, especially since a wide range of features exist. In addition, the software's printables and reports aren't as user-friendly as the other features.
Apptivo CRM
Apptivo's integrated suite of business applications, with the CRM at its center, provides a full set of resources for creating a comprehensive profile of each client.
Pros:

Apptivo offers cost-effective pricing through multiple packages that are inexpensive and suitable for small businesses. They also offer extremely helpful customer support.
Cons: While the platform is relatively easy to use, the initial set-up process can be difficult. You might also find a lack of third-party integrations compared to other CRMs.
HubSpot's CRM
HubSpot is an all-inclusive customer relationship management tool designed to facilitate collaboration inside organizations, gather actionable data, and track and report on expansion potential.
Pros: The free version of the platform offers a robust set of tools to help any business get started in the CRM. According to HubSpot, the CRM will remain free indefinitely. With this, you may have an endless number of users, which is perfect for incorporating different divisions. In addition, a chatbot feature is available for free and premium users, and HubSpot allows access to a plethora of

third-party integrations.
Cons: The CRM is fantastic for startups, but larger companies with several sales teams may find it lacking. In addition, some companies might find that HubSpot won't be able to accommodate their company's unique sales procedure if it is very intricate without the help of a partner agency's insights.
HubSpot Is the Best CRM for Sales Enablement and Operations
It's no secret that we're big fans of their CRM as a HubSpot Partner Agency! We believe it's the best resource for consulting firms to optimize sales and marketing operations. However, no matter the platform you choose, being selective is crucial to maximizing your return on investment and driving sustainable development in your firm.
To learn more about how HubSpot's CRM can support your business goals, streamline processes, and improve sales enablement tools for your teams, reach out to Speak to a Geek!
Dig deeper into your business operations with our free "Game Plan for Success!"