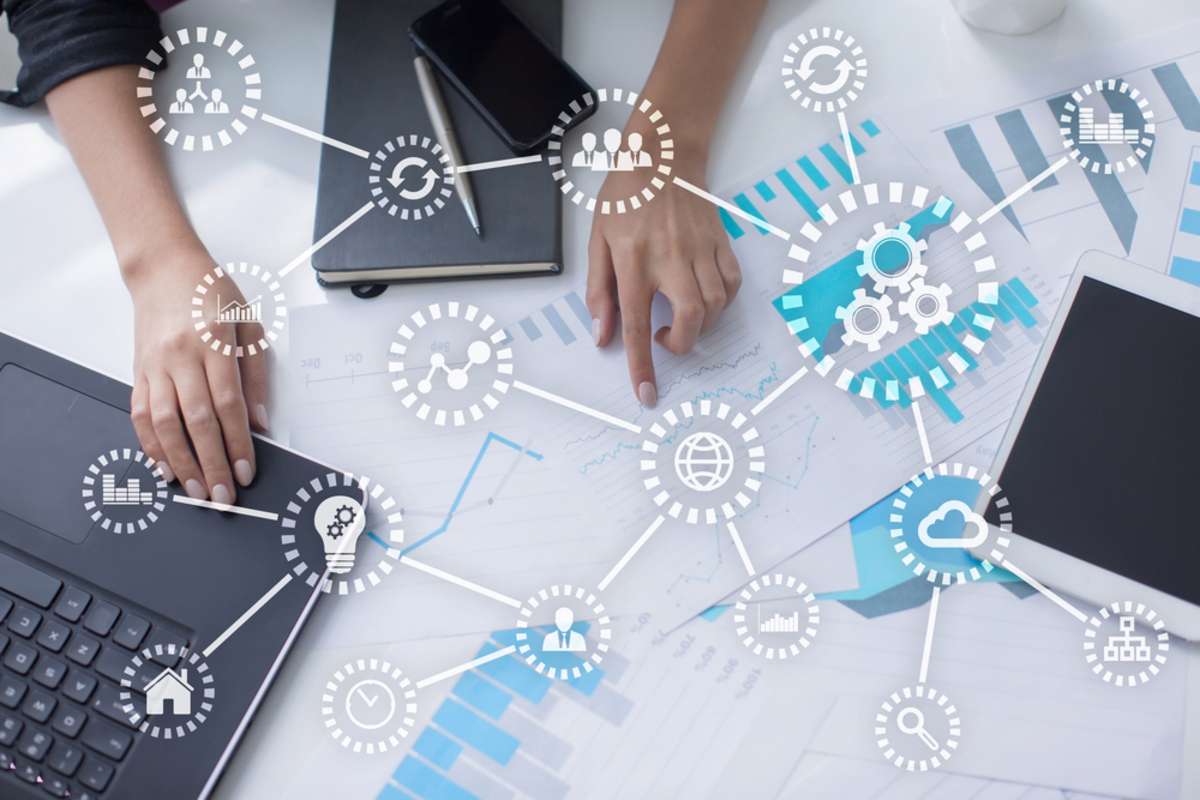 15 HubSpot Integrations You Need for Your Coaching Business
You may have heard about it, but do you know the answer to "what is HubSpot?" HubSpot is an inbound marketing automation software system that assists firms when planning, implementing, and analyzing inbound marketing strategies.
However, you can improve the platform's performance by combining it with cutting-edge marketing software (or integrations). With these integrations, the HubSpot platform becomes everything a company needs to function smoothly and efficiently.
This blog provides information about fifteen must-have HubSpot integrations your coaching business needs to launch an effective marketing plan. However, before we get started, let's learn more about HubSpot integrations and why you need them.
The Importance of HubSpot Integrations for Your Coaching Business
So what is Hubspot used for that makes it extremely effective? Even though HubSpot has all the capabilities you need to get started through its Marketing Hub, Sales Hub, and more, you may need to add other programs to cover additional functions not built within the platform as your company expands.
As your company expands and modernizes, it's common to add new integrations to the CRM, and HubSpot makes it easy to do it. HubSpot's "all-on-one" platform allows connections with other programs that improve its functionality or provides features you need but can't program yourself.
With the help of system-wide integrations, your company may accomplish many new goals using your software's expanded capabilities!
How Many Integrations Should You Invest In?
An IDC white paper notes that HubSpot is exceptionally positioned to help companies scale, which would increase the number of software options for growing your business. However, your ability to manage data and provide a consistent customer experience throughout the technology stack may be hampered by the growing number of applications you use.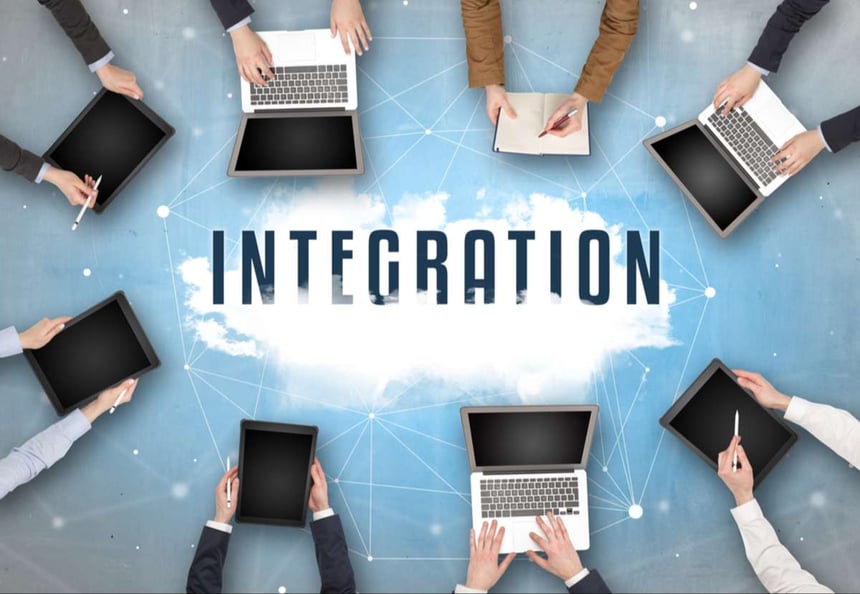 So, how many HubSpot integrations do you need? The general recommendation is no more than seven to optimize your business.
Top 15 Top HubSpot Integrations That You Must Have
With so many available integrations, which ones should coaching companies or small businesses prioritize? Here are fifteen of the most effective integrations to consider for your HubSpot CRM.
1. Zoom
Zoom is a popular online tool for holding online events like conferences and webinars in real-time. Once HubSpot and Zoom are connected, it's possible to monitor how many people are participating in webinars, send out emails advertising events, and immediately notify attendees of dial-in and conference call information.
2. LinkedIn Sales Navigator
Add LinkedIn's Sales Navigator's contact data to HubSpot's existing database. Even if a contact just gave you their email address, you'll be able to find them and add additional information to your contact profile. Your whole operation can take place inside of HubSpot, saving you hours of browsing through LinkedIn.
3. Databox
Databox collects information from all of your analytics sources and displays it in a graphical format that is simple to understand. One of Databox's most popular uses is transforming social data from HubSpot into interactive dashboards.
4. Gmail
There are two techniques for integrating Gmail based on your personal preference. First, you can save records of emails sent from Gmail in HubSpot or send all of your regular and sales emails directly from HubSpot.
Both approaches provide convenient features like scheduled sending, sequence tracking, meeting link integration, and template creation. As a result, your sales staff will have an advantage and a bird's-eye view of every client and prospect activity.
5-6. Outlook or Google Calendar
HubSpot's two-way connectivity with Office 365 Calendar lets you add a meeting to your CRM, set up a calendar event, and invite attendees all at once. In addition, you may add events from Office 365 Calendar meetings with HubSpot contacts to their contact record timeline.
Likewise, the two-way connectivity between HubSpot and Google Calendar allows you to concurrently register an appointment in your CRM, generate a calendar engagement for that event, and send invitations to anyone attending the event.
7. WordPress
HubSpot is a great CMS platform, but what is HubSpot used for other than that? Even if you're not using HubSpot's Content Management System (CMS Hub), businesses can still link HubSpot with a WordPress site. Your website will immediately get an upgrade with the addition of HubSpot forms, live chat, email automation, and built-in analytics.
8. Google Search Console
This handy connection will highlight additional data about where your content shows in Google's search results and how frequently search visitors engage with your site whenever it appears on search result pages. This is one of the top recommended integrations when using HubSpot!
9-10. Microsoft Teams or Slack
Relationship development is essential in sales, marketing, and service but may be hampered when representatives waste time on mundane duties. Integrate Slack or Microsoft Teams into the HubSpot platform to streamline communications, meetings, and more with your team.
11. Live Chat
The interface between LiveChat and HubSpot allows you to automatically add new leads to your pipeline whenever a conversation occurs. As a result, you won't have to bother importing and exporting fresh lead data by hand. Plus, your chat transcripts will automatically import into HubSpot with no additional work, letting you devote more time to making sales instead of paperwork.
12. SurveyMonkey
Customers' replies to satisfaction surveys may generate follow-up emails or alert account managers to potential problems. With this integration, sort responses into different email lists and trigger automated workflows.
13. Google Ads
Targeting clients with highly specific advertisements and reporting on the real ROI of campaigns is a breeze with Google Ads in HubSpot. To begin, link your accounts, activate ad tracking, and insert your pixel. Then, the HubSpot customer relationship management system builds Google Ads audiences with pinpoint precision.
14. CallRail
With CallRail, businesses no longer miss out on incoming call metrics.
There are instances when online surveys are the only way to gauge a campaign's success. When combined with HubSpot's intelligent list segmentation, CallRail creates the individualized website and e-commerce experiences that boost engagement, lead capture, and sales.
15. Zendesk
Zendesk's connection with HubSpot's CRM timeline software provides an alternative to HubSpot's built-in Support ticketing. This tool monitors and analyzes support tickets and their associated data.
What Is HubSpot Used For? Boost Your Business With the Right Integrations!
There's no doubt that HubSpot integrations can help boost the performance of your platform and help your business grow. However, if you're not sure which integrations are ideal for your CRM, the Geeks at Geekly Media can help. With HubSpot's certified integrations (including many more than we've mentioned here), there is almost certainly a solution to help you get the most out of your CRM for your specific business needs.
Download our free "Game Plan for Success" to optimize your business!