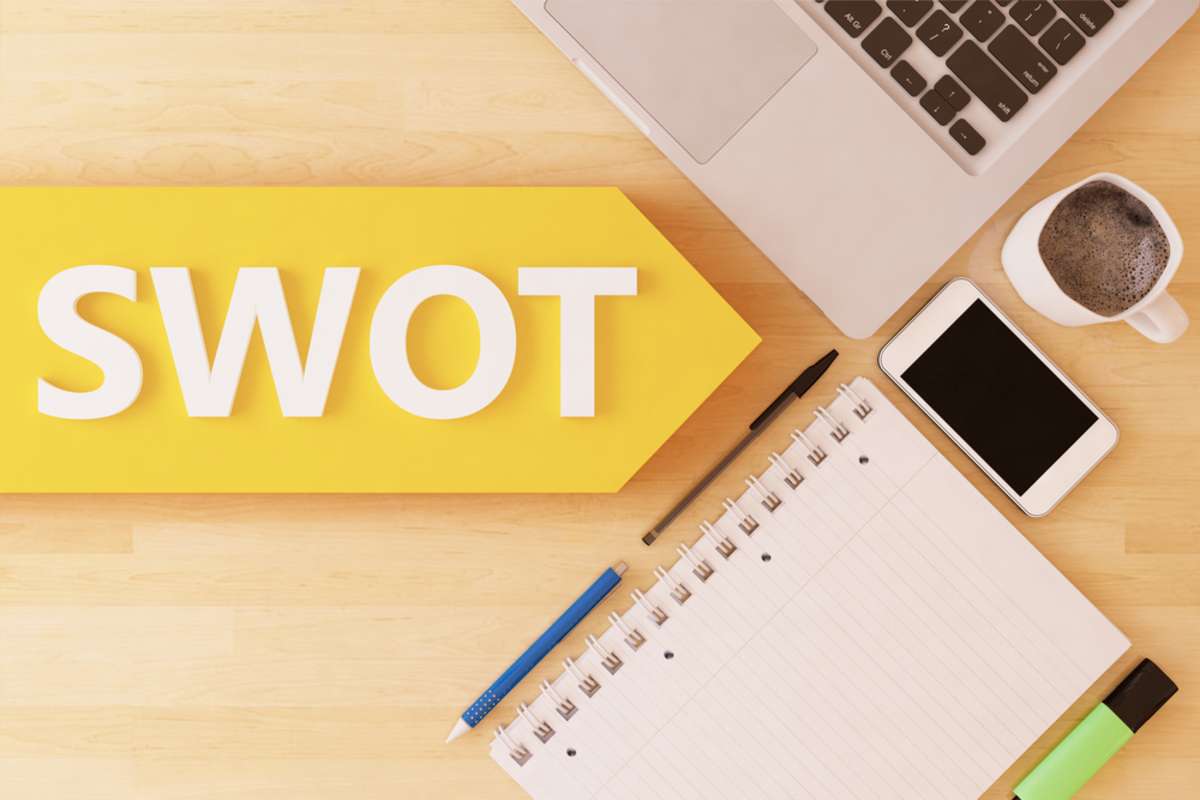 How to Grow Your Business With SWOT and Market Analysis
As your company expands, you'll confront more obstacles, problems, and opportunities, which might sometimes be overwhelming. So, as your company grows, how do you decide what's important? What are the most critical issues to address in your sales or marketing strategy?
This is where the SWOT analysis can be very effective for small business solutions. It's a review process and structure that can help you build a strategy for taking your company to the next level by maximizing possibilities and eliminating bottlenecks.
Today we give you a guide on conducting market analysis and using the data to perform a SWOT analysis and market analysis effectively. Applying this technique can help you learn how to grow your business!
What Is SWOT Analysis?
As one of the most regarded solutions for competitive assessment and strategic planning, the SWOT analysis examines a company's Strengths, Weaknesses, Opportunities, and Threats (or SWOT). This analysis evaluates internal and external elements and the company's present and future potential.
A Visual Overview of SWOT
Each of the four SWOT quadrants represents a different aspect of a company's SWOT analysis. The company's perspective is quickly conveyed via this graphic representation. Although not all items under a single topic are of equal significance, they should all reflect essential insights into balancing possibilities and threats, benefits and drawbacks, and so on.
Review Your Strengths
When it comes to finding out how to grow your business, an organization's strengths must be identified. These should include having a devoted client base, a robust financial sheet, and innovative technology. Next, your company must determine how to leverage these findings to attract fresh investors.
Identify Weaknesses
For a successful business to achieve its highest level, it must overcome weaknesses. These are the areas in which the company has to address to stay competitive, including:
A poor brand
Excessive turnover
Excessive amounts of debt
An insufficient supply chain
A lack of cash
If you identify any of these areas as an issue for your company, add them to your SWOT analysis.
Analyze Opportunities
External elements that might help a business gain a competitive edge are referred to as "opportunities." Tariff reductions, for example, allow vehicle manufacturers to enter new markets and increase sales and market share. Small business owners can analyze any opportunities their companies could take advantage of for growth!
Be Aware of Threats
When we talk about threats, we're talking about things that may be bad for small businesses. Drought, for instance, poses a threat to companies in the agriculture industry as it reduces or destroys crop output. Some of the most typical challenges companies face are increased prices for raw materials, competitors, a limited labor supply, and so forth.
What Is Included in a Market Analysis?
Now that you understand a bit more about applying SWOT analysis to your company, it's time to think through market analysis. Conducting a market analysis isn't necessarily difficult, but it does require time and effort to happen correctly. Performing an analysis of the market includes a few critical steps
1. Identify Your Ideal Customer
You would be squandering your time and resources if you tried to sell your goods to anyone and everyone. Successful businesses must instead use target market research to determine who would be more likely to want your product, then target that audience exclusively.
Companies need to know how big their market is, who their consumers are, where they originate from, and what influences their purchasing choices by looking at characteristics such as:
Occupation
Gender
Education
Needs
Interests
Age
Location
During your research, you may want to create a portfolio or persona that portrays your ideal consumer to act as a marketing model when looking for small business solutions that can help you target and convert more buyers.
2. Recognize Your Competitors
Being successful means knowing your rivals well enough to recognize their strengths and weaknesses in the market and how they vary from you in terms of their market share. Begin by compiling a comprehensive list of your top rivals, then analyze each using a SWOT analysis.
Consider the perspective of the consumer. What advantages does that company have over yours? What swayed a consumer to go with their company instead of yours? This should help you find room for improvement within your own product and marketing strategy.
3. Analyze the Information You Have Gathered
It is necessary to do data analysis after you have gathered all the data you can and verified that it is correct. Try to include areas relevant to your objective, target market, and competitors in your study.
To summarize, here are some crucial components of your research:
An overview of the size and growth rate of your industry
Your company's predicted share of the market
Overview of the industry
Customer purchasing habits (and how they change over time)
Your anticipated growth rate
The price point for your product or service is buyers willing to pay
Getting a good handle on these data points helps you understand the market and your place (or desired place) in it!
Making Use of Marketing Analysis Data to Conduct SWOT
So, what do you do with all of this analysis? Without actionable steps, the analysis won't do anything to help you grow your business!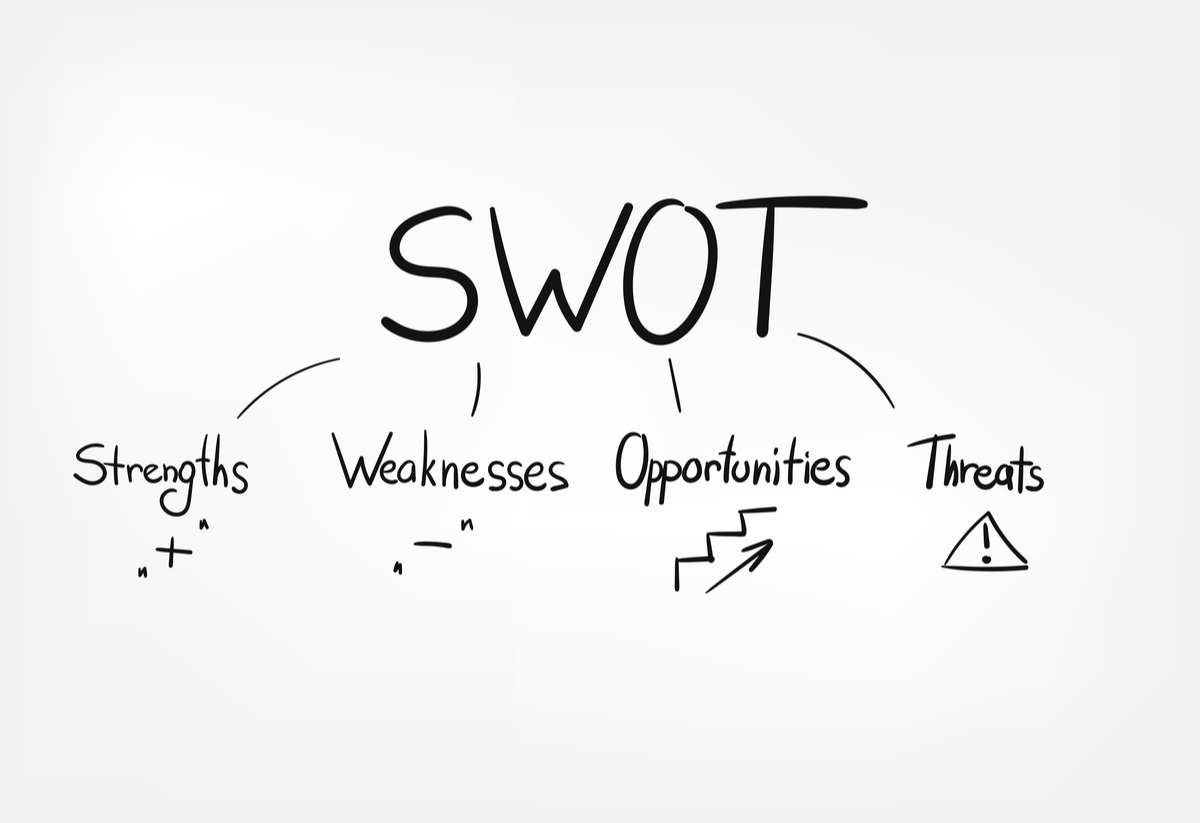 Internal Applications
SWOT analysis relies heavily on information from the company's day-to-day operations. This includes human and financial resources, physical and intangible (brand name) assets, and operational efficiency.
The following are some possible questions to ask yourself while compiling your list of internal factors.
Strengths:
What's working well for us right now?
What do we consider to be the company's most valuable asset?
Weaknesses:
What are our critics saying about us?
Which of our product lines is the least successful?
Taking a hard look at these questions and coming up with solutions will help your business move forward
External Influences
A company's success is just as dependent on what occurs outside the organization as on what happens within. However, external factors can be harder to control in a way that benefits your business. To evaluate external influences (and how your business can respond or approach issues proactively), consider factors like monetary policies, market fluctuations, and access to suppliers.
What are some questions you should ask to identify external influences?
Opportunities:
What are the current trends in the market?
Which groups of people aren't we reaching?
Threats:
How many competitors are there, and how much market share do they hold?
Have any new regulations threatened our business or product?
Again, while you might not be able to control external influences, you can control how your company responds or puts systems in place to overcome anything that presents an obstacle to your growth!
Conduct Effective SWOT Analysis With the Right Small Business Solutions
The benefits of SWOT analysis are not limited to any industry as multiple types and sizes of businesses can benefit from it, provided it's done right. Moreover, you can conduct a SWOT analysis while revamping your company strategy, learning how to grow your business, or when launching a new product.
To enhance the effectiveness of this approach for your business success, use the right resources! We've put together a resource to help businesses analyze operations, technology, marketing strategies, and more! Download a free copy of the "Game Plan for Any Business." You can also reach out to Speak to a Geek to learn more about how we help companies grow!