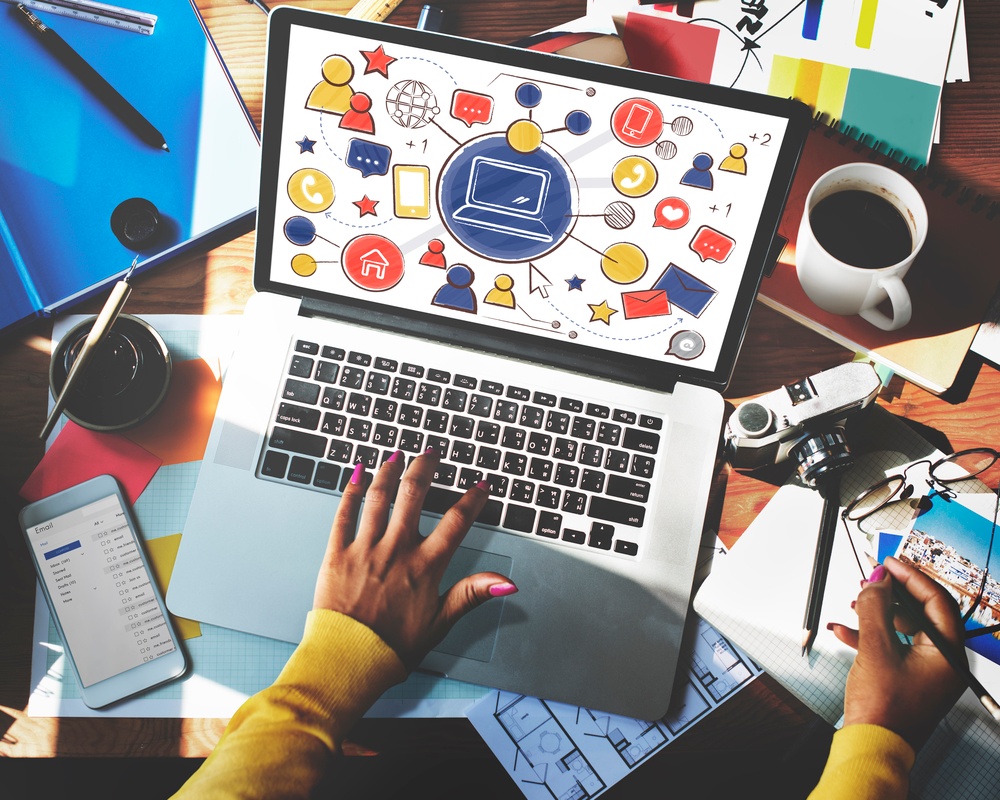 Your Guide to Property Management Marketing Automation
Whether you're new to the property management industry or you've been around for the last several decades, garnering and managing leads to grow your business can be overwhelming. Connecting with property owners in your area is challenging enough! With social distancing, finding new people to tell about your property management services can be even more difficult.
It's a good thing we don't need to rely on in-person interactions to find new leads, build relationships, and add more doors to our businesses!
Thanks to the internet and the advent of cloud-based software, property management marketing automation is now available at your fingertips anytime, anywhere.
Marketing automation simplifies inbound marketing and lead management. With a tool like HubSpot, you have a single dashboard to manage all of your marketing efforts. Keep reading to learn more about marketing automation and how it can help your property management company gain an edge in today's ever-competitive real estate landscape.
Managing and Nurturing Your Leads
Your ability to attract and secure new leads is crucial to the success of your company. Clients come and from time to time. Even if you aren't in a position to grow your property management business, you need a constant flow of new leads to maintain your current level of business and income.
However, if you are in a growth mindset, new leads are even more critical to meeting your goals. You need new leads to replace lost business. You also need new leads to add new doors to your business for growth. That's a lot of "new" leads that should be coming through your sales funnel!
Marketing Automation Helps You Focus
What if growing your business wasn't so reliant on finding "new" leads? Maintaining relationships and nurturing existing leads can often "lead" to new business when the time is right for potential clients to stop waiting and becomes "actual" clients.
Much of the time, property management companies focus too much of their attention on attracting leads instead of nurturing the ones they secure. Just because a lead says "no" or "not yet" doesn't mean that will always be their answer to choosing you as their property management company. However, without proper lead management, you'll notice your prospects start falling through the cracks one by one as they choose to take their business elsewhere.
With property management marketing automation, you can keep a bird's eye view on each and every single lead. Through the use of analytics that provide deep insights, you'll know when you acquired each lead, where they are in the sales funnel, and how to categorize them according to the actions you need to take.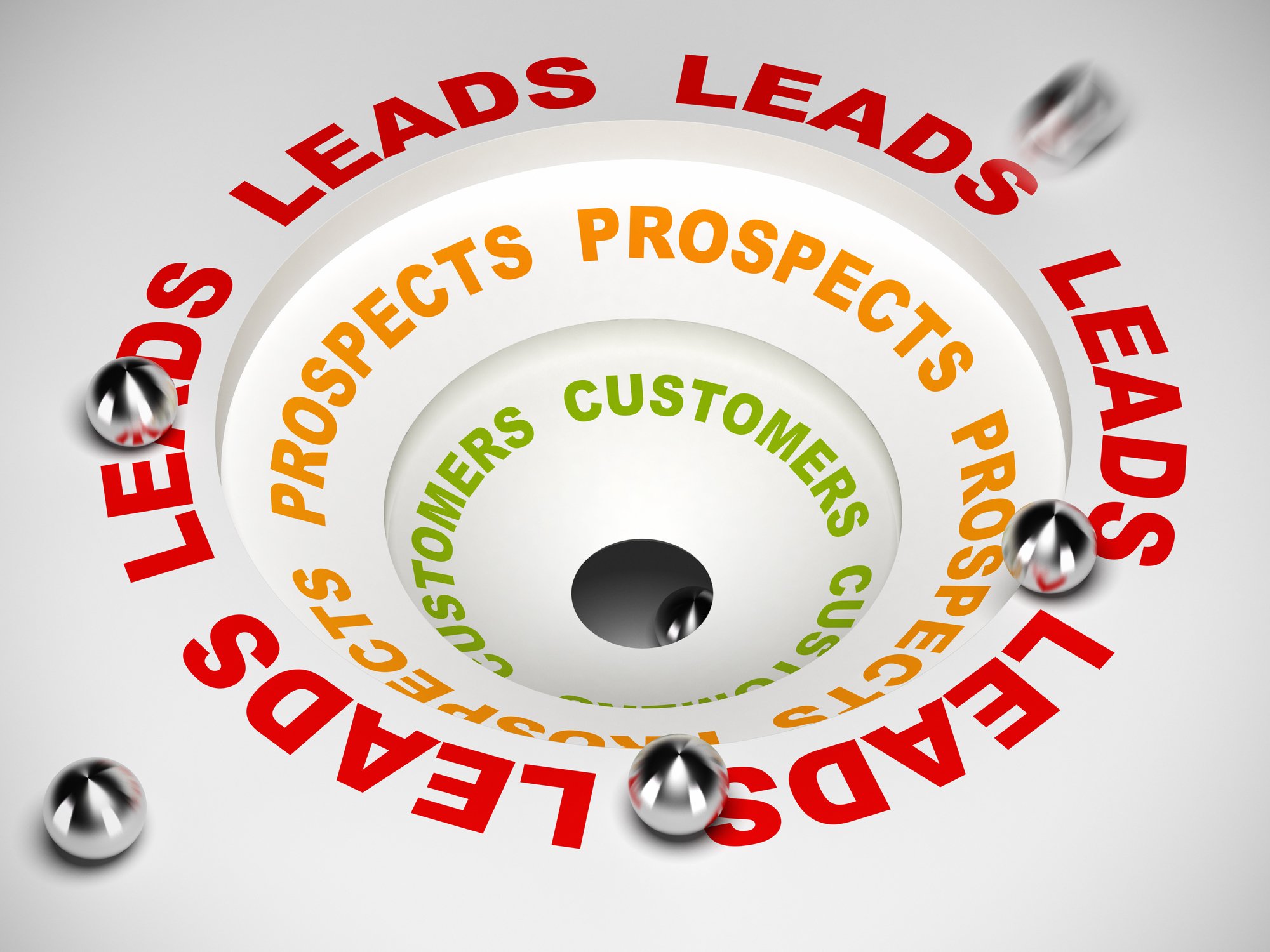 But That's Not All
To top it off, you can use your marketing automation software to track their online behaviors! This is essential to targeting them with the right message at the right time to convert them into a customer.
Imagine that your marketing team can create customized messages for leads based on where they are in the marketing funnel! As a lead progresses through your funnel, they receive messaging that connects with them where they are:
Awareness: Leads know who you are. Messaging in this stage focuses on informational content.
Consideration:

Leads start to like what they see about your company and property management services. They are considering hiring you to manage their properties.
Decision:

Leads have enough information to make a decision. They're ready to say "yes" or "no."
Remember: "no" often means "not yet!" You can set parameters to ensure these customized messages are delivered to each lead when they perform a specific action. You can also keep a "warm" prospects list of leads that keeps you in touch with leads that haven't picked your company—yet.
That is true property management marketing automation at its finest!
Maximize Time for Core Operations
Consumers crave interaction. These days, they expect brands to go beyond traditional advertisements by building relationships with them. Social media interactions and attracting organic traffic with compelling blog content help you reach your audience and encourage them to learn more about your property management services.
However, you can't build relationships when you don't have time to focus on them! Effective marketing takes time, especially for property management companies that are busy around the clock, tending to client and tenant requests. Property management is your full-time job! So, how can you make room for marketing to engage consumers in the way they expect?
Marketing Automation Gives You Time
Property management marketing automation software allows you to automate your routine marketing activities. When you aren't spending time on scheduling communications or manually tracking leads through your funnel, you have time to focus on building relationships with your leads and existing customers. You also have time to manage their properties!
Three of the most valuable ways you can use marketing automation to build relationships with your contacts is by:
You'll also find that marketing automation software helps build relationships because you can track and analyze contact behaviors. Based on those behaviors, you can create custom-tailored interactions with contacts.
The more value you deliver through each of your interactions, the better the relationships you can build—and the more likely you are to not only convert leads into customers but to also build a loyal customer base.
Keep Track of All Inbound Marketing Efforts
Inbound marketing should be a core focus of your marketing efforts. As a property management company, you may have anywhere from two to 50+ properties that you manage. When you're ready for growth, the more visible you are in the marketplace, the more new business will come your way.
Plus, your current clients know they've chosen the best property management company in the area when your content and brand take over your market. Keeping existing clients longer is always a good thing! Inbound marketing helps you saturate the market with your brand and expertise.
Marketing Automation Helps You Build Your Brand
Inbound marketing, when used correctly, can distinguish your brand from the competition! Growing your business is always easier when potential customers recognize your brand as "the" property management company to work with in the area.
Successfully managing properties requires maintaining short vacancy cycles and keeping tenants and clients happy. People looking for an apartment or home to rent almost always go online to see what's available. It's your responsibility to ensure they know you have properties for rent. If they don't know what's available, you're going to endure long vacancy cycles and unhappy clients.
With inbound marketing, tenants come to you instead of you having to spend so much time reaching out to them.
You provide a vast amount of resources and information that triggers their interest.
One by one, they reach out to you asking whether or not you have any rentals available.

Keep Content Coming
Make sure your content attracts your target audience of new property owners, as well as tenants. As you create new, relevant, engaging content, maintain a regular publishing schedule with the content from your blog. Train your audience to look for new content from you on a routine basis. Keep them coming back for more!
But how?
Marketing automation software is essential for managing your inbound marketing efforts.
You can schedule blog posts,

social media status updates, and more.
Automation can let your audience know that you have a new blog post.
It can also help you post rental property listing and find your next tenants.
As a property management company, you have two types of customer personas to target: DIY property owners and tenants. You want to attract tenants for the properties you manage, but you also need to focus on attracting new property owners to add more doors and grow your business. Balancing your content and inbound marketing efforts requires a strategy that successfully reaches and engages two different audiences.
Remember: property owners are your actual customers. Without them, you won't have any properties to manage or a need for tenants! Property management marketing automation software enables you to manage both audiences of tenants and property owners at the same time. You can set up separate blogs to target each group, and you can manage both from a single dashboard.
Don't Be Overwhelmed by Content
If you're thinking, "automation sounds great, but how do I come up with all of this content?" you're not alone. Writing compelling blog content might not be something you do as well as manage properties, and that's okay! Geekly Media can help create the content you need to push out to your audience automatically.
Don't Forget About Paid Ads
We've talked a lot about the importance of inbound marketing, but we also need to highlight the value of paid ads. These types of ads shouldn't replace or overwhelm your inbound efforts. However, a robust property management marketing strategy has a healthy balance of paid ads (or outbound strategy) to help your inbound marketing efforts.
Keep Everyone on the Same Page
Marketing automation software allows you to keep everyone on the same page with your goals, services, and messaging. This includes your staff, clients, and tenants.
You can even set up your automation operations to monitor the various channels that you use to interact with clients and tenants.
From email to multiple social media platforms, you can keep a close eye on all marketing efforts.
Even more importantly, you can track customer interactions on each platform. This allows you to see where you are garnering the most engagement, as well as the areas that need help to generate better interaction. From there, you can focus more of your time and resources on those channels and platforms to improve the customer experience.
You're Losing Time and Money Without Marketing Automation
Save valuable time and resources with property management marketing automation! It's exhausting just writing about all of the pieces of your marketing strategy when we think about it from a manual perspective. When you realize everything that goes into your marketing strategy—nurturing leads, closing new business—you'll wonder how you ever got along without automation!
When you realize how much money you could be leaving on the table, you'll realize that you need to incorporate automation into your marketing process now. We're here to help! We love helping property managers increase leads, boost conversions, and adequately manage their sales pipelines with automation. You can't afford not to automate if you want to grow your business!
Let's get started today with a free analysis of how automation-ready your business is! Working smarter—not harder—is the best way to reach your goals, and we're here to help you see how easy it can be!
Updated and republished 7/3/2020.