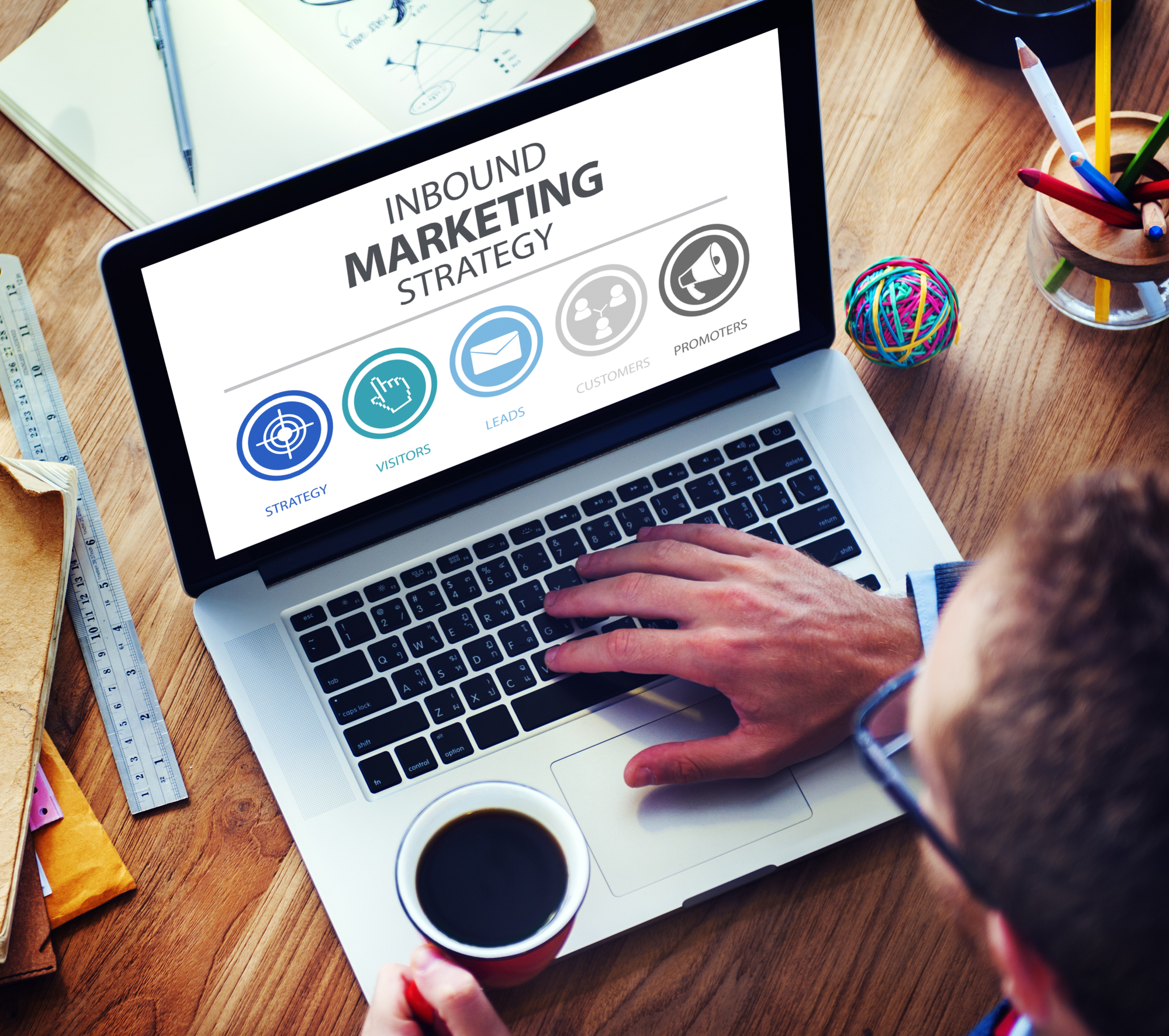 Inbound Tactics for Property Management Marketing
"Inbound marketing" is one of those phrases you feel obligated to use at a cocktail party. Or maybe you want to casually bust it out when talking to someone from another team during the office happy hour. However, given that inbound marketing involves providing a comprehensive customer experience, the best reason to understand it is simple: You are—or should be—using it.
Properly using inbound marketing isn't easy if you're a little foggy on the details. It's even harder when there are essential, foundational aspects of the concept you don't fully grasp. But if you're in the middle of a meeting and the one conducting it refers to the "inbound marketing strategy," you may not want to throw your hand up and blurt out, "Umm, what's 'inbound marketing,' again?" So here are the answers to ten inbound marketing questions you may have been too embarrassed to ask.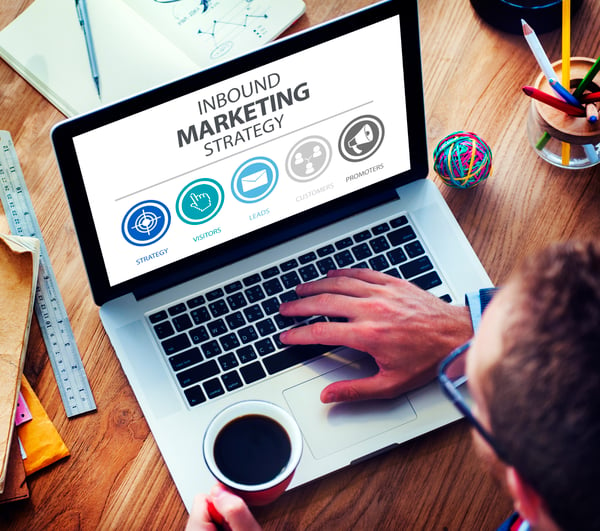 1. What Is Inbound Marketing?
In a nutshell, inbound marketing involves strategies that focus on drawing customers "in" to your business. You give your target market things they want, and that makes them come to you—instead of the other way around.
For example, when you provide informative content that is valuable to your target customer, you are engaging in inbound marketing. Your customer chooses to engage with your business because they found a video, an article, or even a simple infographic compelling. They then choose to contact you, check out more information about your company, provide their contact info, or subscribe to a newsletter. They then become an "inbound" customer.
2. What Should We Post on Social Media?
Your social media presence should focus on meaningful, personalized engagement. Here are some general guidelines you can use:
What to Avoid
Don't post ads for your business: that's outbound marketing. It doesn't have any value for a customer beyond necessary business information.

Avoid

unprofessional terms or language

. You want to be natural—without degrading the image of your company.

Don't troll other posters or issues. You may feel your opinion about a public topic could garner more business. However, it could also backfire with a particular segment of the population, ending a business relationship before it even begins.

Avoid negativity: negativity doesn't sell. At worst, you sound hateful—and at best, you look like a complainer.
What to Favor
Do reply to mentions.

Even a simple, "Thanks a lot, Sam. We appreciate that!" can be enough.

Answer questions that aren't inflammatory or baited. It should sound as if you're sitting right in front of the person, patiently explaining your answer.

Do use attractive visuals—as people, we are hardwired to respond to visual stimulus.

Share, like, and respond when others do so for you. Reciprocation is a powerful, "Thank you."
3. What Is a Conversion Path?
A conversion path is a path a person follows as they go from a pedestrian to a customer. It goes like this:
You offer something useful.
There's a call to action prompting the person to engage with your business.
There's a landing page where the customer provides contact info.
There's a thank you page where the customer gets something in exchange for providing their contact information.
4. How Much Time Before My Inbound Marketing Strategy Starts Paying Off?
In some ways, it's up to you to make it pay off sooner rather than later. Every time someone engages with your business, your inbound marketing is paying off. When you respond—and how you respond—will help the marketing have a more powerful impact.
It may take six months or longer for inbound marketing efforts to affect your ranking in search engines. Checking your search engine results is, therefore, not the best gauge of the effectiveness of your strategy. Also, keep in mind that an inbound lead can also help power a marketing flywheel, which comes with exponential benefits.
5. Why Do I Need a Meta Description?
A meta description is a concise explanation of the purpose of an article. When people see it in search results, it tells them that your piece answers a question they have. Keywords they searched for are bolded in the description, which also helps them see the relevance.
6. How Often Should I Include a Call to Action on My Website?
Include a call to action whenever you:
Have something to offer, and

The offer and the call to action align with the content of the page.
If these two conditions are met, your call to action won't come across as random and pushy.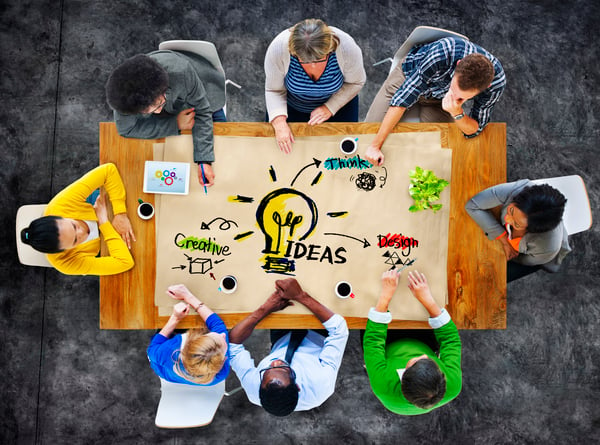 7. What Is "Smarketing?"
Smarketing is the marriage between sales and marketing. Instead of blaming each other when there is a lack of conversions, sales and marketing work together to generate leads. They also share the responsibility for successes and failures.
8. What Is A/B Testing—and Should I Be Doing It?
A/B testing involves using objective measurements to check the effectiveness of inbound marketing tools and stratagem. In short, it answers the question, "Hey, is this stuff even working?"
Should you do it? If you want to evaluate the effectiveness of each approach, yes. The easiest way to do A/B testing is to examine your lead generation before and after implementing a new strategy. This means you'll have to carefully record data at thoughtfully predetermined points.
9. Why Should We Use Buyer Personas?
Buyer personas help you and your team generate strategies that focus more directly on your target market. A persona, complete with a name and personal details, has more "flesh" than a list of demographic traits. A persona is tangible, and that leads to a personalized, interactive, meaningful inbound engagement.
10. How Often Should I Change My Inbound Marketing Strategy?
Give it some time to bear fruit! As mentioned above, allow six months to see results in search engine rankings. If you see an increase in converted customers, take a moment to ask the customer what drew them to your company, or what helped them to make a commitment. Be transparent: tell them why you're asking. You may observe trends earlier in your inbound marketing timeline than you expected!
Each strategy will have to be judged according to its own timetable, but, generally speaking, an inbound marketing strategy "evolves" more than it "changes." Even if you decide to launch a whole new campaign, be sure to recycle the strategies that worked.
Apply These Tactics and Be Patient! They're Working.
Be patient with yourself. It will take time to fully understand and get the most out of any new marketing strategy. You should never feel embarrassed to ask a question. Hopefully, these ten answers helped to increase your level of comfort with inbound marketing.
If you're still feeling like there's a lot to navigate, reach out to us here at Geekly Media. We know property management marketing because we've been where you are: there are no wrong questions when learning how to grow your business. In fact, answering those questions is partly why we put together our full course, "How to Start, Run, and Grow a Property Management Business." This self-guided course allows you to learn at your own pace from the ground up.