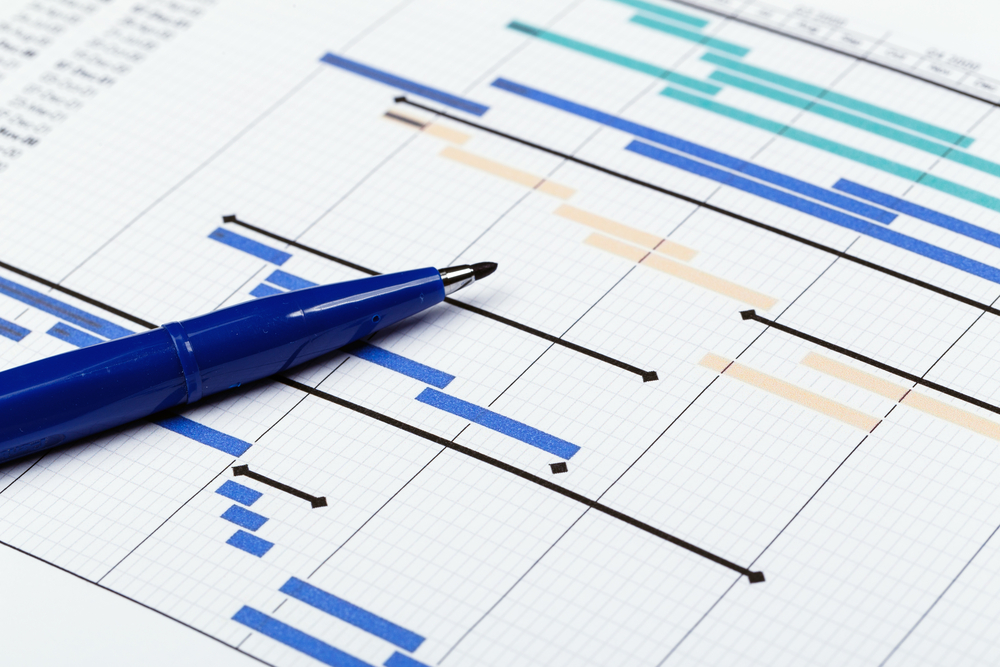 Why Content Audits for Property Management Marketing Matter
Published August 4, 2020. Updated July 19, 2023.
As a property manager, did you ever think that the content on your website would play such an important role in the success of your business? Is reading that question right now the first time you ever thought about the content on your website?
If so, it's time for a content audit.
When Geekly Media first started helping property management businesses develop their inbound marketing strategies, we knew that content was critical. Now, a few years into it, we're so glad we jumped onto this train to take the lead for content marketing for property managers! Today's digital marketing trends show that without a successful content marketing strategy, property management business owners will experience limits to how much they can grow.
However, not all content "stays" good content over time. So, how can you know if you're investing time and money into creating the best content to convert new leads? Conducting a content audit can be a challenge — but if you take the time to do it right, you'll gain insights that can unlock the potential of your inbound marketing.
Here's what property managers need to know!
Why Is Content So Crucial?
You've probably noticed that traditional advertising and outbound marketing are no longer the workhorses when it comes to getting the word out to your ideal clients about your services.
So, if you want to be seen, heard, and win new business, your property management marketing plan has to include excellent content. The answer to "why content" is as simple as that.
More property owners make decisions to hire property managers when high-quality, consistent content helps influence their buying decisions. They might not realize that's why they choose your services — but when your content validates your authority in the marketplace, you win more business.
What Is a Content Audit?
If you're just now realizing that you need content, the idea of a content audit might seem "too soon." However, chances are your website already has at least some content, and we're willing to bet it's been a minute since you've really looked at it and made sure it's helping you generate more property management leads.
All too often, website content falls flat. So don't worry (it's not just you).
However, when your content isn't compelling (or even "okay"), you won't generate the traffic you need to develop or nurture enough property management leads. In fact, some of your outdated website content could be working against you!
So, a content audit helps you recognize the content that drives traffic and generates quality leads versus the content that's not doing you any good.
A content audit is a systematic review of all the content that exists across your organization. Sounds simple enough, right? In theory, yes.
However, digging deep into every piece of content and conducting qualitative analysis can be tedious and time-consuming — but it's a worthwhile process that every business owner needs to adopt into their ongoing inbound marketing strategy.
The process helps you see how content is currently helping (or hurting) your business objectives. With the information you gather through audit and with expert insights, you can optimize your content marketing strategy moving forward.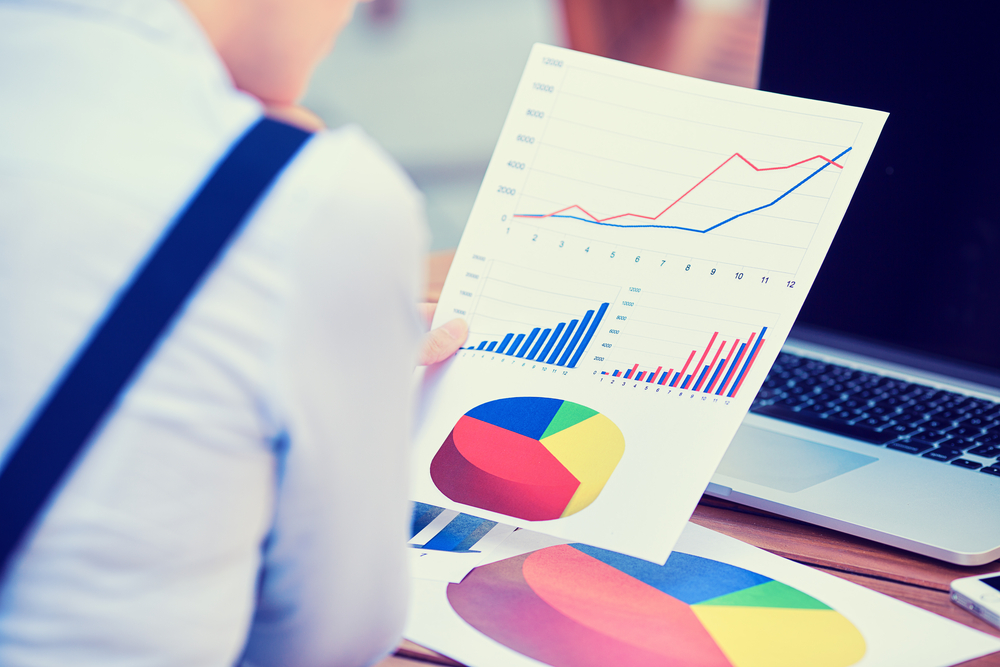 You're Not Alone
If you've never done a content audit, don't worry — you're not alone. Most marketers with a property management company don't know what an SEO content audit is or what to look for when analyzing content.
The worst part of bad or ineffective content is that you might not know what went wrong. Writing content for SEO and website traffic isn't as easy as it might seem! There's a strategy for productive website content. Additionally, what worked a year or two ago no longer works with current SEO (search engine optimization) strategies.
So, even if a piece of content drove a good number of leads a couple of years ago, there's a good chance it's not as effective for you today. Without following updated strategies to keep up with Google algorithm updates, you might write a wonderfully prolific blog post about screening renters, but no one will read it — or ask about your services.
We promise you that every content marketer on the planet deals with the same issue of recognizing outdated content, then updating it to stay current and generate more leads. It's a crucial aspect of successful inbound marketing.
So, if you're losing traffic or haven't reviewed your site's content in a while, it's time for an audit.
You'll Need To Make Tough Decisions
What do you do after an audit of your property management website content? It can be challenging to make decisions about what to do with content as you review it: keep it as-is, delete it, or rework it for better SEO.
There are no hard-and-fast rules for the audit process, and there are no right or wrong answers about which content you should keep and the content that needs to go. However, while "no concrete rules" gives you plenty of flexibility to make decisions about your content, it can also leave you with "analysis paralysis" when trying to start.
Instead of thinking in terms of "right vs. wrong," think about how you can improve the content you have and create the content your site really needs most to attract more property management leads!
When you're ready to start your audit, use a framework to get started and analyze your content. Geekly Media can also help you through the audit process and coach you on the best content for your website.
4 Simple Steps to Performing a Content Audit
"You can't really know where you are going until you know where you have been."
—Maya Angelou
There are plenty of inbound marketing playbooks out there. However, with the unique sales cycle of property management, you can't just blindly follow generic advice and hope for the best. When conducting a website content audit, you need actionable insights to tailor your content strategy to ideal customers.
Through our experience as expert property management marketers, Geekly Media recommends the following four steps to help you get through a successful audit!
1. Set Your Goals
The goal of your content audit can't just be "to analyze content." You're investing a lot of time into this process, so you want to make sure you get something valuable out of it.
That means starting with clear goals in mind and objectives to achieve them. The goal-setting process will be unique to your specific business needs. However, the following options can give you a starting point to determine the "why" of your content audit.
Generate More Leads
Is your sales funnel running low on leads? Your website content could be the culprit.
Here are a few things to keep in mind when thinking of how to tailor your content to generate more leads:
Property owners will find your website and generate interest in your property management services when they like what they see on your site.

However, if your content doesn't capture anyone's attention, you won't see the traffic or the leads you need to populate your funnel.

Excellent SEO-driven website content helps attract more qualified organic traffic to your site.
So, if you set your goal to generate more leads, you need better content optimized for search engines.
Boost Search Rankings
Landing on the first two pages of a Search Engine Results Page (SERP) helps more property owners find your website. When you rank higher, you become more visible online.
One of the best ways to work your way up the search rankings is to update your most effective content.
Consider these insights:
By updating content for relevance, current keywords, and adding the knowledge you've gained since initially publishing, you can leverage past success into new results.

At the same time, you can start purging underperforming or old content from your site, strengthening your SEO profile in the process.
Before deleting content from your site, be "extra" sure it's not driving any traffic. When updating website content, it's crucial not to take away too much "old" content at one time to avoid losing rankings and traffic. Instead of deleting something that could be valuable, consider edits or repurposing it to other platforms to boost its effectiveness.
Generate New Ideas
Buyer personas and customer research are essential components of any inbound marketing strategy. What better way to understand your audience than to analyze what they engaged with (versus what they ignored) on your website?
Track visitor behavior and use your content audit to generate new ideas that will keep your audience interested, educated, and invested in your brand!
Increase Conversions
Content audits don't just help you add more leads to the top of the funnel. Reviewing your content can also help you focus on conversion rates to determine the success of your content at the middle and bottom of your funnel, too.
With this goal in mind, you can determine the best types of content to convert leads into customers and see which content is best suited for accelerating the sales process.
Build Brand Awareness
Is the property management competition tough in your market? A content audit can help boost your brand awareness and become more visible (and trusted) than your competitors.
While all of these goals can help you grow your property management business, you have to determine your goal or the best combination of goals to get the most out of your content audit. Choose your goals based on your metrics, then create a content strategy to improve results.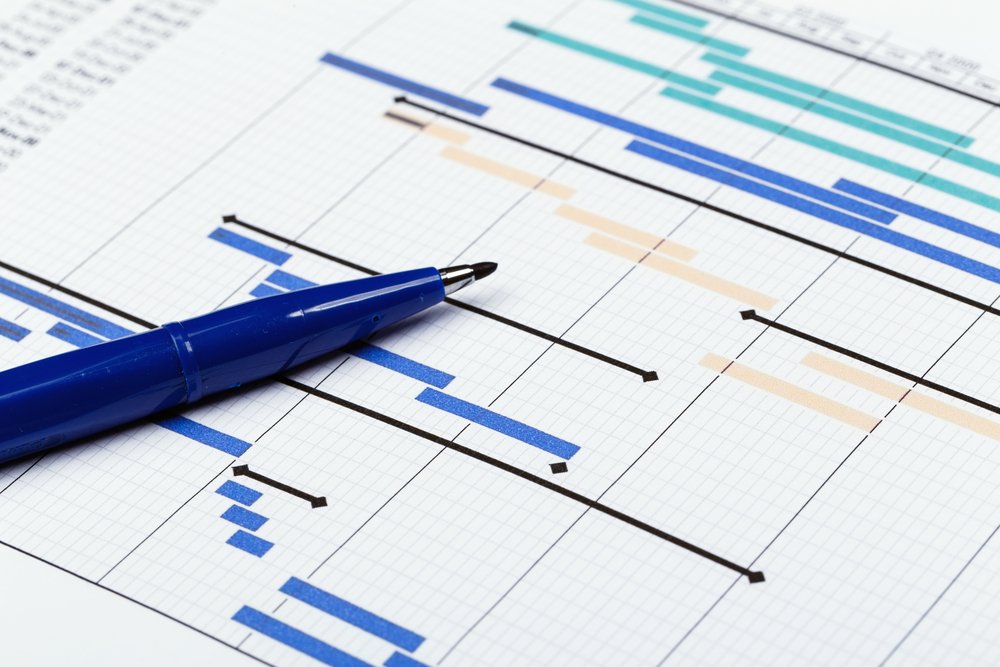 2. Set the Scope of Your Content Audit
After defining your goals, the next step is to set the scope of your audit.
A content audit analyzes all content across your business, but you don't have to tackle everything at once. Once you have specific goals in mind, you can start to narrow the scope of the audit to improve efficiency.
For example, if your goal is to generate new ideas for future content, you may focus on one area of your funnel that isn't as loaded with quality content as other areas. Or, if improving your SEO is the primary objective, you might choose to focus on certain pillar pages and topic clusters that you want to rank higher in a search.
Depending on how much content you have, an audit can take a significant amount of time. Starting with one type of content or one goal can help make the project more manageable. You can also apply changes as you go so that one area of your site's content starts working better toward your goals as you continue to work through a full-site audit.
Even if it takes a while to get through everything, the time spent working on an audit is worth it! You'll identify missed opportunities as well as content that can be tied together for quick wins.
3. Analyze the Data
Your analysis process will depend on the content analytics tools you have on hand. You can get the job done with Google Analytics or apply tools like HubSpot, SEMrush, SurferSEO, Content Insight, or Contently to collect critical data.
However you collect and organize the data, you'll want to assess each piece of content and organize them into three "decision" buckets — keep, update, and delete.
Keep content that works as-is: If your tools show that a piece of content meets your goals, don't fix it if it isn't broken.



Update website content that can work better with a little help: Revamping blog posts or updating videos is a simple way to see an immediate boost in your metrics without starting from scratch. Most "standard" property management content is always relevant, even if it needs current updates for better SEO or the current climate to stay relevant.



Delete content that "truly" is broken: Sometimes, the best content pieces are hot topics or related to current events. When the topic is no longer hot or times change, that content is dead. Don't waste time trying to fix "dead" or irrelevant content. Ditch it and watch your site's metrics improve!
Don't forget to review the FAQ pages and evergreen pillar pages. You'll likely be able to leave those pages alone, but it never hurts to double-check the content and look for ways to optimize them.
4. Decide What's Next
What do you do with the analysis? There are two things to do once you've analyzed your content against your goals:
First, decide what to do on a granular level:
Which pieces will you repurpose into new content?

Which pieces need better or different CTAs?

Where can you add videos and images to improve engagement?

Is your metadata optimized for search?

Do you need to add redirects for pages you're removing?
Make those changes to specific pieces of content.

Second, look at the big picture and adjust your content strategy accordingly:
Will making granular adjustments help that piece of content? If yes, make sure it's still relevant to your overall marketing strategy and business goals.

It's okay for a piece of content to fit into a different strategy than its original intent. Just make sure it fits somewhere and positively impacts your site's traffic and goals!
Generating qualified property owner leads is a real challenge for property management companies, and converting those leads can be even more difficult. With insights from your content audit, you can strengthen your approach to inbound marketing!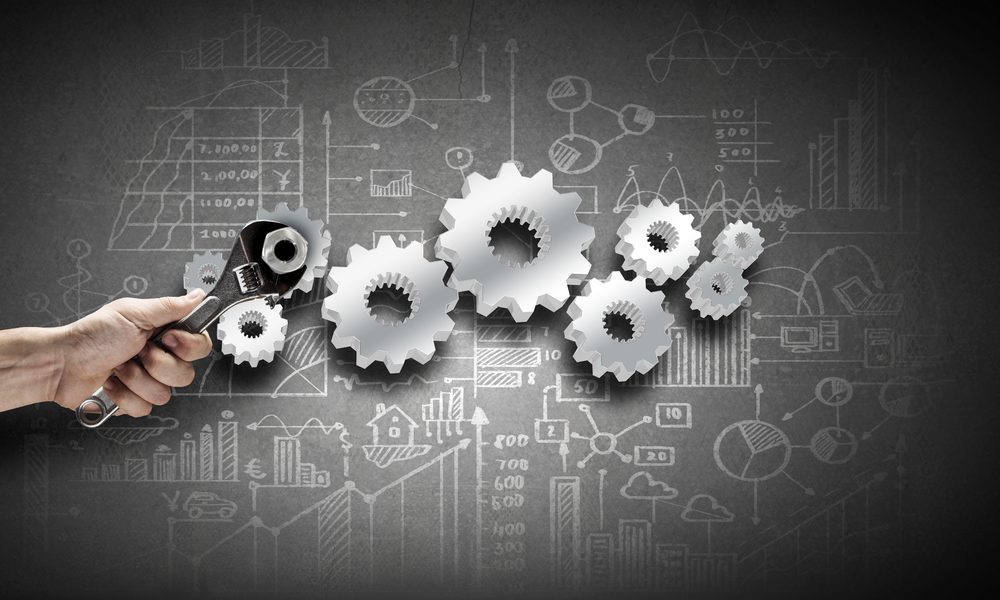 Make Routine Content Audits Part of Your Inbound Marketing Engine!
Make Routine Content Audits Part of Your Property Management Marketing Engine!
No one said that content audits — and inbound marketing as a whole — would be easy. It's not a magical tactic that will automatically accelerate your sales funnel! However, with a strategic approach and the ability to generate the excellent content you need to support your strategy, your inbound property management marketing strategies will help your business grow!
When given the time and attention necessary, content audits become significant assets in data-driven inbound marketing, but you don't have to set the strategy on your own. If you're looking to build out a full-funnel approach to marketing that's tailor-made for property management, Geekly Media can help!
Contact us today and find out how.