Whether you have been working hard on generating leads for your property management business or you have been paying a good amount for direct leads or marketing to draw them in, getting leads is always an investment. Now, you need to figure out how to reap the benefits of those leads—and convert them into long-term clients, so you aren't wasting money on gathering leads that don't convert.
Successfully improving your property management leads conversion with your marketing campaigns is a crucial element to a prosperous property management business. No matter how many visitors you have to your site at the end of the day, what matters the most is how many leads those visits produced and how many are going to become clients.
These four steps will help you improve your visitor-to-lead conversion rate so you can make the most of your marketing efforts. Improving this rate is critical: there are only so many searches each month in your area for property management, so you have to capture those searchers before your competition does.
1. Provide Ample Opportunities to Acquire Information
You have the interest of the owner—some would say the hardest part is done! However, there is still plenty of work that remains at this stage. Perhaps the interested owner is now visiting your property management website. You never want to leave your contact information carelessly at the bottom of a web page—80% of your website visitors will not scroll that far. If an owner is looking at your Facebook page or Google My Business listing, you have even less time to give them the information they are looking for.
In either case, it is imperative for you to be able to say that you have provided enough opportunities for this property management lead to reach you easily. There are far too many property management companies ready to leave anything to chance. These methods are must-haves to ensure visitors can easily become leads.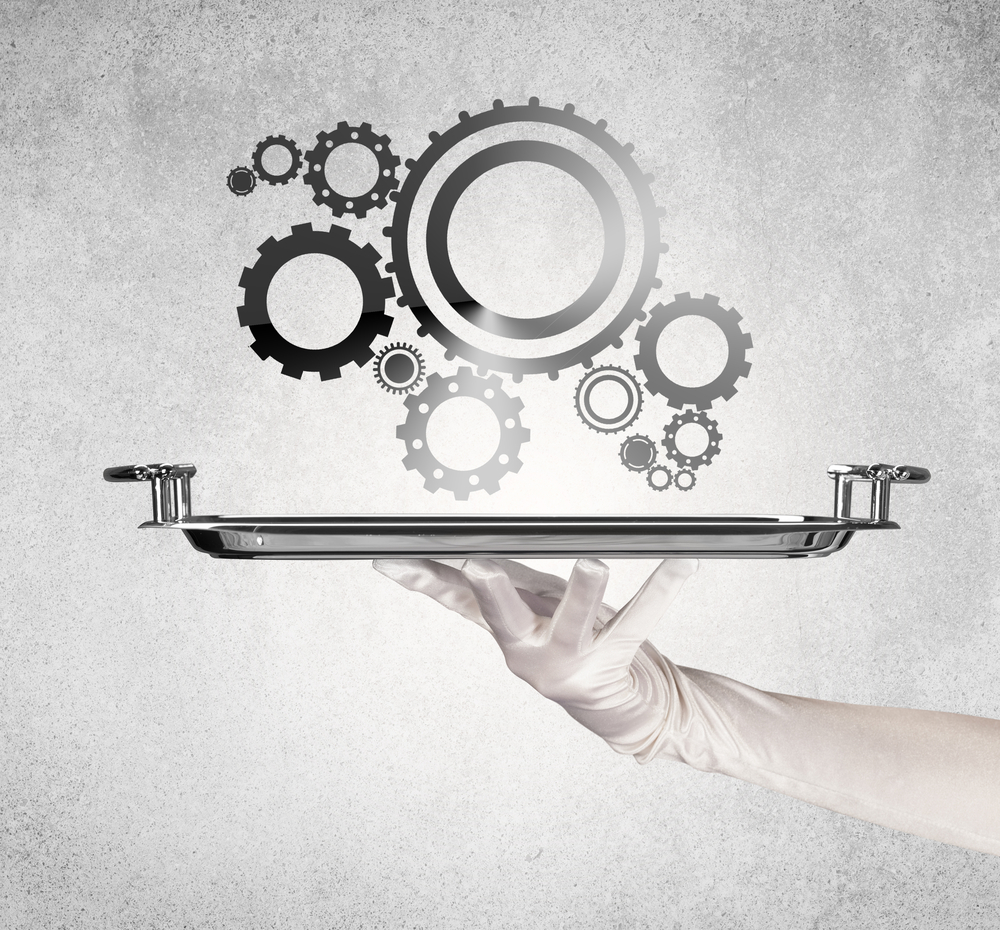 Chatbots
Imagine someone is visiting your website. They are browsing, still unsure if they will get in touch with you or not. Perhaps they don't have the time to dig through your website to answer questions and need quick service. Maybe they really don't want to talk to someone on the phone. Suddenly, they notice a dialogue box on the corner of their screen; it offers the chance to have a speedy live chat. Now, that client who might have closed their web browser and moved on is engaged in a conversation.
Facebook "Contact Us" Button
Social media pages such as Facebook offer business owners the ability to have a prominent "contact" button available. It makes it incredibly simple for someone who has come to your page searching for information to leave you with theirs. Facebook calls it a "call-to-action" button, and it is simple to implement.
Use this same principle on your website with a click-to-dial phone number for mobile users and an easy way for the visitor to request more information if they have questions.
Contact Form
A contact form can be placed on a web page or a social media page. It's a simple way to enable contact for owners who are interested in talking to you.
Using a contact form usually means a lead is more interested and willing to talk to sales, so you can ask a few extra questions on that form to make it easier for your sales team to close the deal. The Geekly Media contact page is a great example of how to properly implement a contact form. Pair yours with a clear and concise destination page for a new property management lead to get in touch!
Inbound Content Offers
One of the things that will generate the most leads from your property management website is free resources, so long as they are valuable to the reader. An owner searching for help collecting the rent isn't going to be as interested in a guide about finding a property manager, they want information on collecting the rent! Be sure to have many content offers with each one speaking to a different need your primary buyer has, and you'll be able to collect their name and phone number with each download.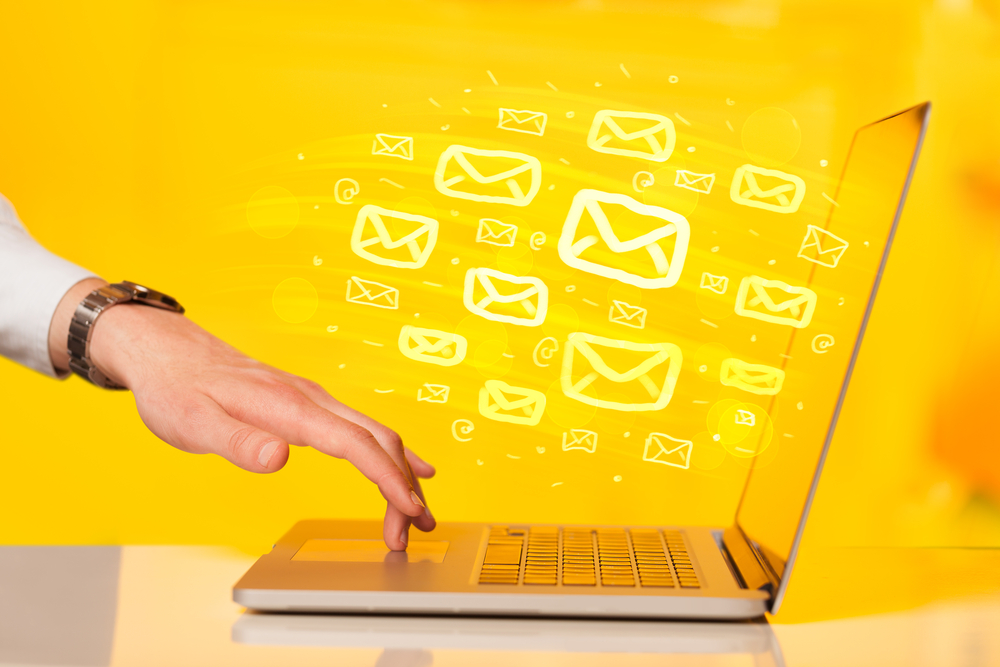 2. Keep in Contact
Marketing automation has made it easier than ever to take advantage of inbound marketing and the lead generation that comes with it. Many workflow automation tools enable you to keep in contact with clients without being a nuisance. They also streamline the process and help you to reallocate labor hours from menial tasks to the essentials successfully.
Marketing for property management should always include a plan with several ways to reach out to potential new clients. Consider things like email campaigns, phone, and automated direct mail. Technology has come a long way, and it can be immeasurably valuable in making marketing more accessible and effective.
Some leads just need more time, so gentle reminders will help you ensure you're on their mind when they are ready to make a decision.
3. Call at the Right Time
One of the biggest mistakes you can make is to get bogged down in other tasks and let potential new clients slip through your hands. Property management lead nurturing should always be a top priority, and you and your team should dedicate time to it each day. The longer you wait, the less chance you have of converting a lead. This isn't dating; there's no 48-hour rule. Did that contact form just come through? Perfect! You know they are available; time to get on the phone and close the deal.
Better yet, give your leads the opportunity to tell you what time they want a call. Many owners are going to be browsing and filling out forms after work hours, and you want to be able to call them without interrupting an important meeting. Using a calendar scheduling system in your marketing will let the lead pick the best time to call so your bizdev person spends more time talking and less time leaving voicemails.
4. Didn't Convert? Don't Give up Hope!
Not all is lost; there are several key ways for your company to continue nurturing that client lead. One strategy is to funnel your tasks through the right property management workflows. This includes using a long term drip email approach.
Did you know that the majority of clients require 10 "touches" before they become an official client? It's true! Multiple touches matter, and a long-term drip email might be the thing that seals the deal while still reinforcing our second tip. The property management marketing automation software that Geekly Media works with provides methodically timed marketing. This includes email campaigns to gently nudge the potential lead and encourage them towards partnering with your company.
Successful lead conversion is a vital component of a property management team's growth. It is essential to ensure you are doing all you can to nurture leads. You don't have to walk this path alone: with Geekly Media at your side, you will have access to a fantastic team and a proven platform that is simple to use.
Your approach to SEO is also a critical way to draw in property management leads. To get started on a path to success with your website, you need to ensure your website is streamlined for SEO. To give your SEO practices an "audit," download your free copy of our Property Manager's Guide to SEO in 2020!
Updated and republished 7/27/2020.