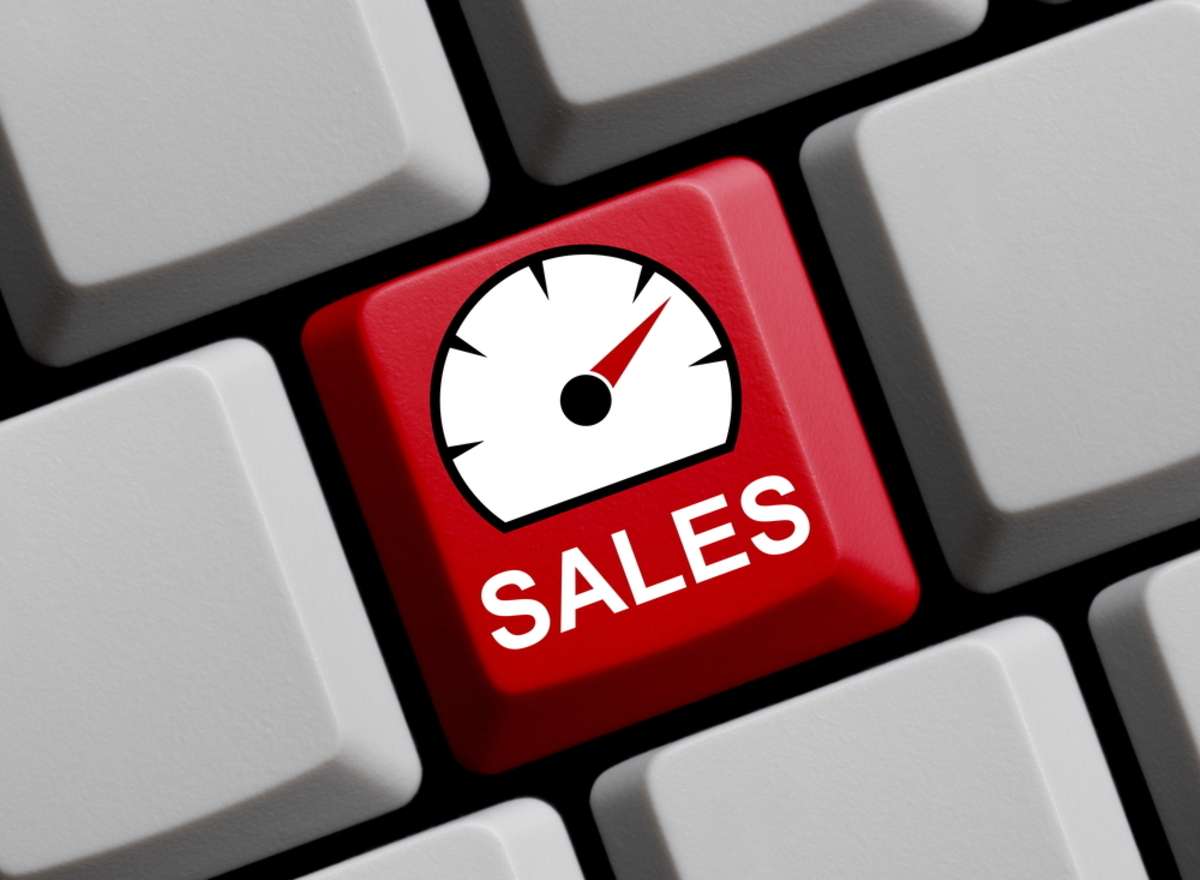 The Ultimate Guide to Sales Enablement for Your Consulting Business
Making a sale is tricky, but enabling an entire sales staff is another story. Every salesperson brings something extraordinary to the table, including a unique set of skills and years of expertise. They have different areas of strength and progress, and it's tough to enhance everyone's performance uniformly to the level of your best workers. In addition, your sales team may be underutilizing the marketing and sales operations department's stockpile of sales material and tools.
So, what strategies do successful businesses use to ensure their sales teams remain competitive and their company grows? The secret lies in an effective sales enablement strategy. According to HubSpot, 65% of successful sales managers have a dedicated sales enablement individual or group. However, what is sales enablement?
Read on to discover all you need to know about sales enablement, from its definition and importance to the advantages it may bring to your business.
What Is Sales Enablement?
Sales enablement is a strategy that provides the tools necessary for your sales team to become valuable advisers to their customers. This approach results in increased sales, customer loyalty, and revenues for the business. An efficient sales enablement strategy helps to provide sales representatives with the marketing tools they need to assist clients in making informed choices.
Who Does Sales Enablement Involve?
Your sales and marketing teams must align and work hand-in-hand to implement a successful sales enablement plan. Daily operations include campaign design and planning, web development, email marketing, and anything else that contributes to revenue growth. In other words, sales enablement should engage everyone who has a hand in setting revenue targets.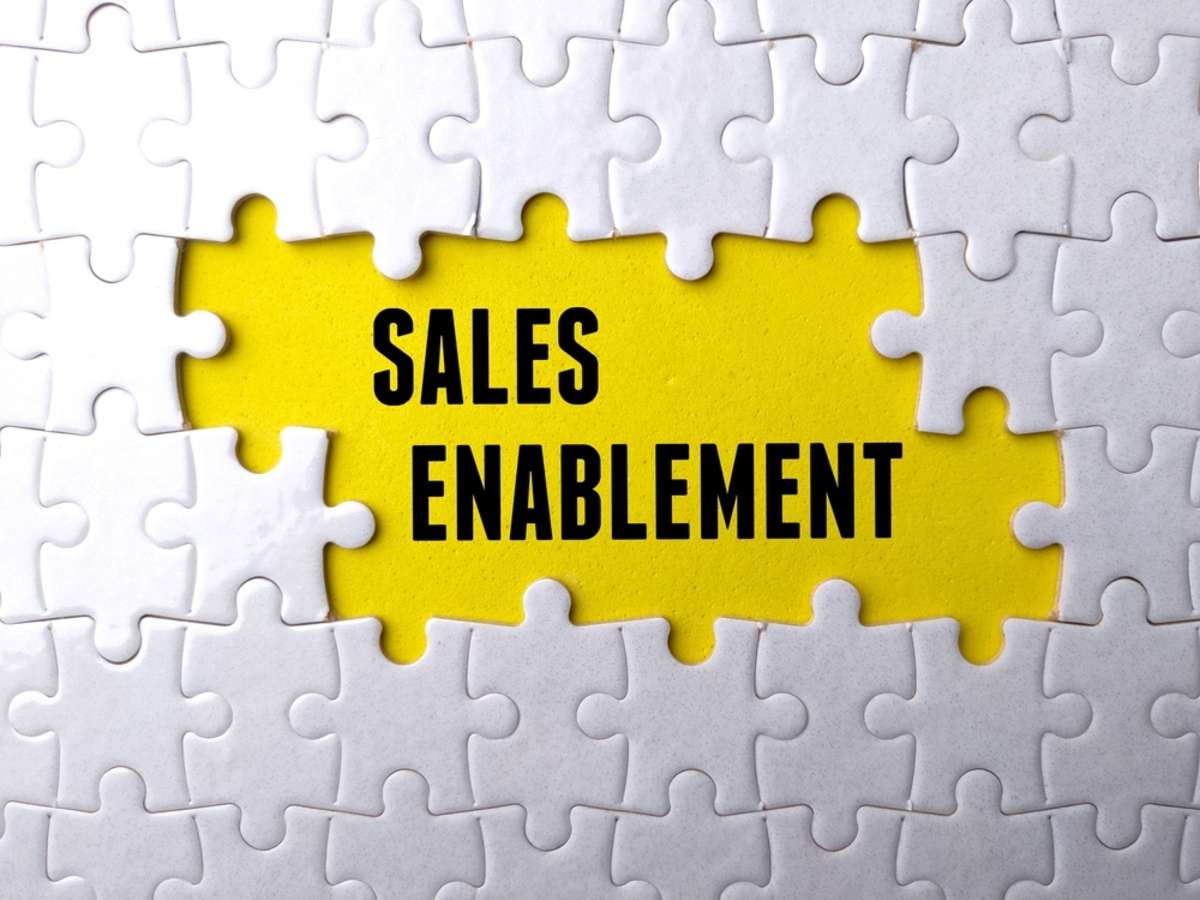 Creating an Effective Sales Enablement Strategy
Now that you know "what is sales enablement" and who it involves, it's time to understand how to create an effective strategy that makes a difference.
Pay Special Attention To Reporting & Analysis
Your sales team needs a reporting system to ensure they are moving in the right direction and meeting their objectives. With reports, teams can see where they are in key performance indicators and hold themselves accountable for making necessary adjustments. While reviewing your sales and financial reports, bear in mind the following:
Standardize Which Metrics To Track: Decision-making metrics might become confusing and counterproductive if we don't prioritize critical KPIs (key performance indicators). As a result, it's crucial to establish uniform reporting practices and decide which indicators to monitor in advance.
Maintain Lead Scoring Systems:

Qualifying leads helps reduce the potential of wasting time and resources on leads that won't convert into paying customers.
Conduct a Sales Audit:

An audit of your sales process helps identify and avoid potential "bottlenecks" while targeting improvements to close more deals.
Optimize Your Sales Content
In our years of sales and marketing experience, we've learned one lesson: content is king. One of the best sales enablement tools is quite simply good content! Here are some basic guidelines to follow for an ideal content strategy that empowers your sales team with helpful information:
Create Engaging Sales Content: Successful marketing depends on creating and distributing content — and not just any content, but the right content, at the right moment, to the right audience. When the marketing team helps develop the right content, your sales team has what they need.
Case Studies Can Help Build Trust: A well-researched case study outshines a simple testimonial by providing enough information about your unique strategy to motivate the consumer to take the next step. These create excellent "real-life" examples for your sales team to use during conversations with leads.
Strong Email Templates Help Set The Tone For Your Brand: Email templates provide sales reps with a reliable foundation from which to initiate contact with a lead while allowing for some room for personalization.
Automation Is a Powerful Solution
Automating tasks for your sales team allows them to devote more time to developing relationships with high-value leads and making sales — two of the most crucial components of the sales process. The following are some of the most often used forms of automation by sales enablement tools:
Online Chat: Adding a live chat feature to your website helps your sales team communicate with visitors in real-time. Online chat automation often includes filtering criteria to ensure that only high-scoring leads pass the "firewall" and make it to your sales staff since, of course, not every visitor to your site is likely to be a high-value prospect.
Prospecting Automation: Some customer relationship management systems (like HubSpot) can send automated emails in a sales representative's name, including a clickable link to the salesperson's schedule. For the consumer, this means they may easily set up a meeting with someone on your team whenever it's most convenient for them.
Email Marketing "Drip" Sequences: When communicating with leads in different stages of the buyer's journey, automated email sequences may accomplish much of the "hard lifting" that would otherwise take up the time of your busy sales staff. This helps build relationships, offer services or free resources, and keep your business top of mind without requiring manual effort from your team.
Choose the Right Sales Enablement Software
Sales enablement software provides a centralized hub for managing your team's information and resources. With the help of the best sales enablement tools, you can easily create, distribute, modify, and administer your resources and materials. When choosing the right software, consider some of the top options!
HubSpot
For no cost, your company may use HubSpot's customer relationship management system to create a sales funnel and access a broad range of marketing automation and content production capabilities. In addition, HubSpot integrates your marketing and sales initiatives into a unified entity, making cross-team sales enablement cooperation a breeze.
Zendesk
Through Zendesk, your sales team can monitor and record all communications with leads at every stage of the buying process. In this manner, your team will always have a record of the tools and resources used and ideas for how to integrate them into future encounters.
Optimize Your Sales Enablement Process With HubSpot
The advantages of well-executed sales enablement tools are clear: optimization will lead to more revenue and happier customers across the board, thanks to more productive sales teams! To learn more about how Geekly Media can help you create a strong sales enablement strategy and utilize HubSpot to reach more customers, Speak to a Geek now!
Optimize your business with the insights in our free "Gameplan for Success!"