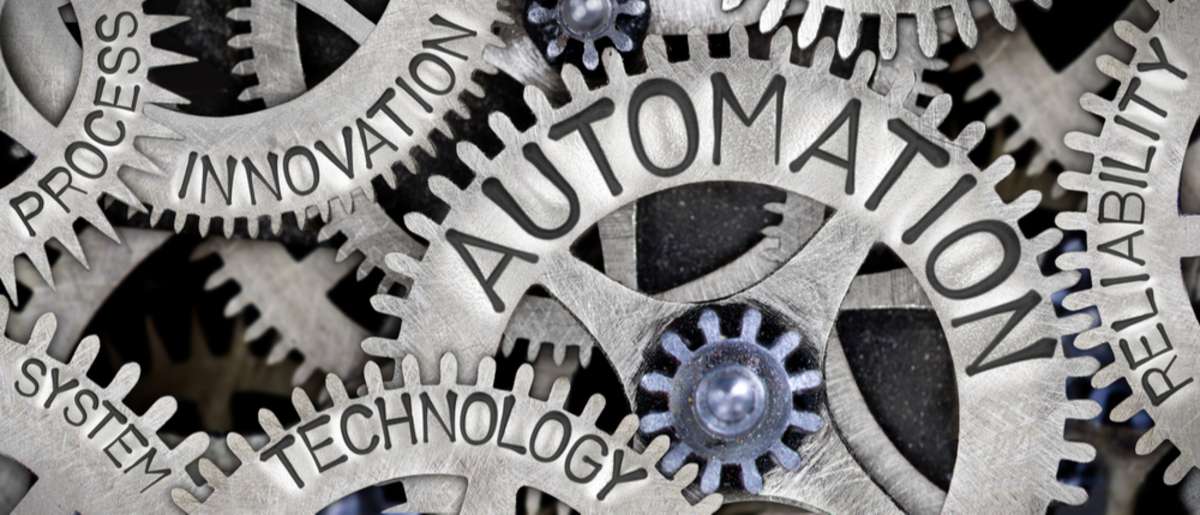 How Automating Your Small Business Gets You Out of Your Inbox
The importance of automation for company operations and processes cannot be overlooked! With automation, you can send timely emails, follow up with customers who have abandoned their shopping, sync data across applications, and inform your staff about new assignments.
According to Gartner, global sales of hyper-automation software are expected to reach about 600 billion dollars by 2022. At 481.6 billion dollars in 2020, this represents a significant increase.
However, if your company isn't a giant organization with a lot of funding and resources for automation, all of these alternatives might be intimidating. So today, the Geeks offer some of our best small business consulting tips by discussing the various ways to automate your company!
Why Do You Need to Automate Your Small Business?
So, why should small businesses consider automation? You may be wondering:
Would certain types of automation be particularly beneficial to my business?
What should I steer clear of?
Is there a way to put ideas into practice while keeping things simple?
Automating routine processes can increase your team's productivity and profit margins, which is crucial for a small business. As a result of business automation, you and your team can concentrate on more important initiatives.
The advantages of automating corporate processes are innumerable, including:
Restructuring your company's operations for efficiency
Maximizing effectiveness and output
Reducing mistakes
We work with plenty of companies with many questions about automation. However, we find that most businesses appreciate the many benefits of operational and marketing automation after it's up and running!
6 Ways to Automate Your Business
So, what can you automate? We recommend one (or all) of these options!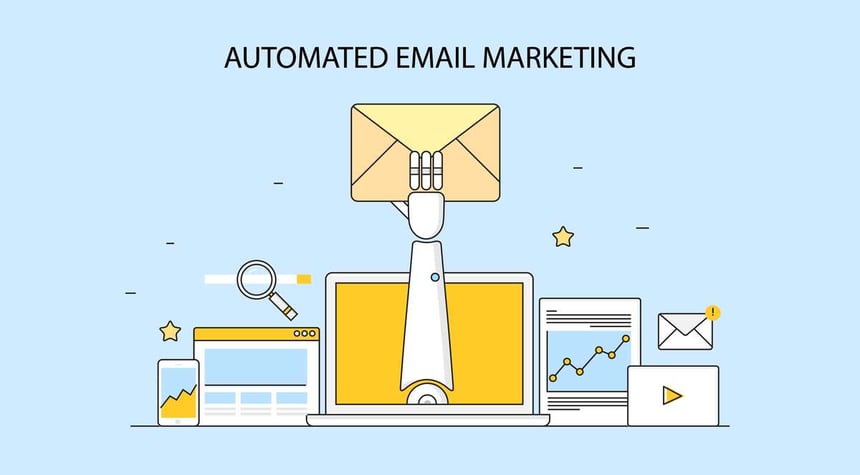 1. Email Marketing Automation
In many people's minds, the word "automation" conjures images of mass emailing. However, automating emails is one of the most common ways to automate — and it's also one of the easiest to do for a small business.
Email automation may include a variety of functions:
Sending emails depending on specific activities, such as webinar registration confirmations or abandoned shopping cart alerts.
Drip email routines that send out material on a regular schedule.
Personalizing each email that you send, A/B testing content, and automatically delivering the highest performing version of it.
Delivering the appropriate email to the right group based on data segmentation.
Take a look at your existing email marketing platform's automation features and consider how you might utilize them to carry out your plan when starting with email marketing automation.
2. Marketing Automation
Marketing automation can be divided into two categories: external automation for customers and internal automation for employees.
External marketing automation examples include:
The use of automated text message notifications
The practice of republishing or scheduling social media posts
Accessing fresh course material at predetermined intervals after signing up for a course
Internal marketing automation examples include:
Sending a quality lead from your CRM to an email marketing platform
Reminding coworkers when a contact satisfies particular criteria or performs a certain behavior
Bridging the gap between marketing and sales
Automating multi-step procedures like posting content or building up a new marketing campaign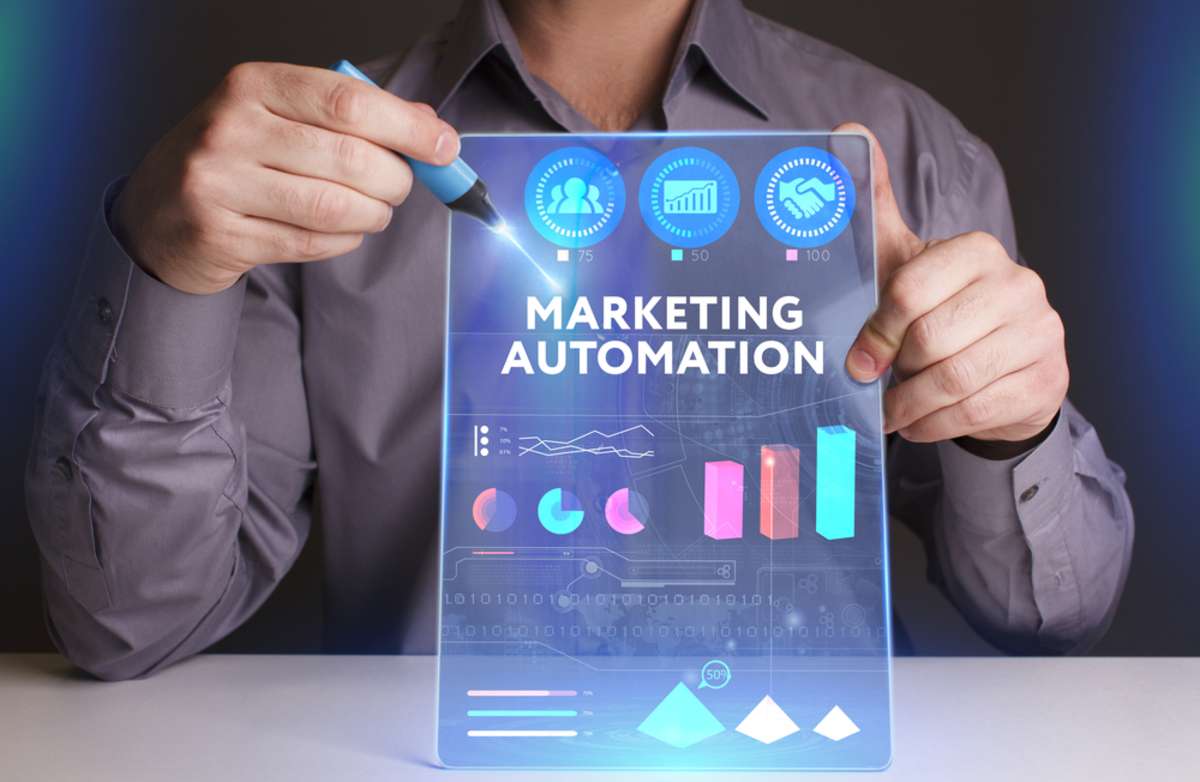 When your marketing strategies operate through automation, your business can focus on converting the increase of leads coming through the door!
3. Sales Automation
Sales automation aims to streamline the sales process, save costs, and boost revenue for a small business.
Automating aspects of your sales process has several advantages, including:
Managing a busy pipeline that requires constant monitoring and management
Improved scheduling
Deciding which prospects are most suited to closing a deal
Accumulating and using data to create informed decisions
Keeping your applications up to date with the most recent information
Establishing a solid connection with marketing
Directing new clients through onboarding
Spending less time on leads that aren't a good match for your business
You can get going with sales automation by looking at any built-in automation features in your CRM, such as workflows. Businesses can also explore integrating and incorporating additional software for more complex processes.
4. Data Automation
While automation is fantastic for speeding up routine operations and saving time for more essential ones, it's also effective at managing data in the background, making it one of the best small business solutions.
With data automation, you can delegate the hard work to machines and save time by focusing on implementing the insights you have gained.
Automated data processing examples include:
Pushing data across your applications using triggers and actions
Automated contact data updates and two-way syncing between applications
For a consolidated database, sending all contact information to your CRM
integrating all application data into a single dashboard for comprehensive reporting
Merging or removing duplicate contacts from your database automatically
Businesses can't afford to neglect data when growing a business! Automation can help.
5. Customer Service Automation
Did you know that many customers who give a business a "very good" customer experience rating are inclined to forgive a poor interaction? So, are you taking care of your customer service and support staff? If you're facing trouble with customer service, automation can help!
Customer service may be automated to help personalize customer encounters, improve client satisfaction, and ensure that all available client data is immediately accessible to your customer service staff.
However, automation isn't about eliminating the human aspect from one-on-one encounters. Instead, applying automation helps make more time for personal connections to enhance the client experience.
With excellent customer service, customers are more likely to recommend your business to others!
6. Management Automation
The goal of management automation, like that of customer service automation, is not to eliminate the need for face-to-face communication. Instead, it allows managers to spend more time caring for their employees and helping them improve.
Examples of management automation include:
Meeting preparation reminders for the whole team
Following up on tasks
Distributing onboarding materials to new employees
Compiling daily input on successes and stumbling blocks
Conducting self-evaluations and keeping track of one's performance
Dashboards for tracking and analyzing data
Synchronizing data
Trello, Slack, and Asana, platforms you may already be using, provide outstanding automation features for getting started with automating management activities. However, we believe HubSpot is the best tool for automation in all of these areas!
Automation Improves Small Business Success!
Automation is not about attempting to change all of your processes once or building procedures that are too complicated for the stage of your organization.
Analyze the current state of affairs in your company. Look for roadblocks, a lack of critical labor, and inefficiencies. Then, make a list of the things you can automate to free up your time for the things that matter most. Then, no matter where you are in the process of automating your company, Geekly Media is here to help!
To help your business grow, download our free "Gameplan for Any Business!"