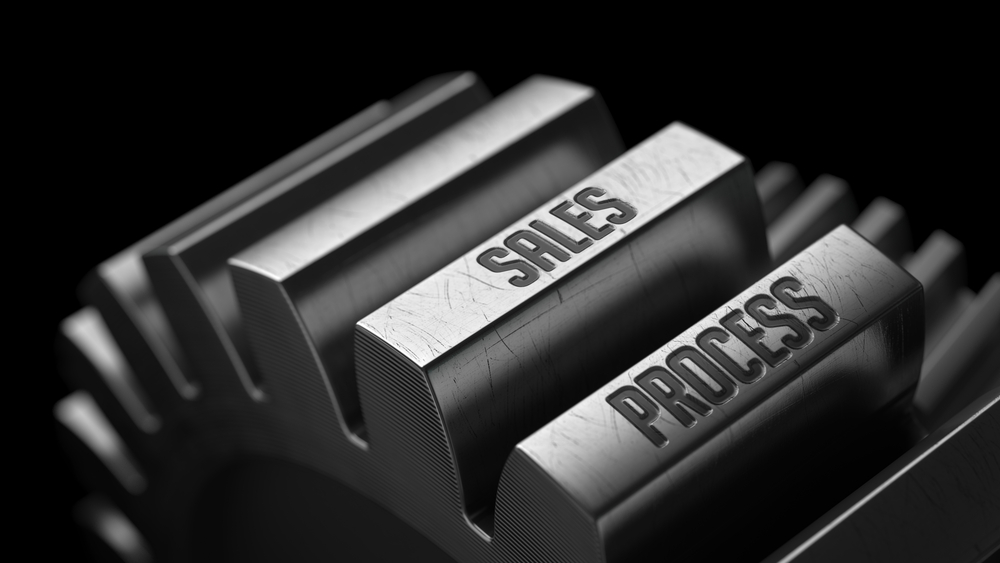 The Property Lifecycle and Process Automation: New Deals
One of our most popular blogs is a high-level overview of The Lifecycle of a Property Under Management. In that blog, we discuss new deals processes, property management processes, and relists through the traditional method of property management.
We want to revisit this topic through the lens of property management process automation as a lot has happened since we first posted on this topic in 2018.
At that time, Geekly Media also worked in property management consulting and training. We helped many property management companies improve their operations and create training programs for new hires. We decided there had to be a better way to run a property management company that would reduce work and increase overall financial success. It was then that our property management operating system (PMOS) platform was born.
So, how does the property management lifecycle change when you add process automation? Let's take a look at the New Deals stage.
New Deals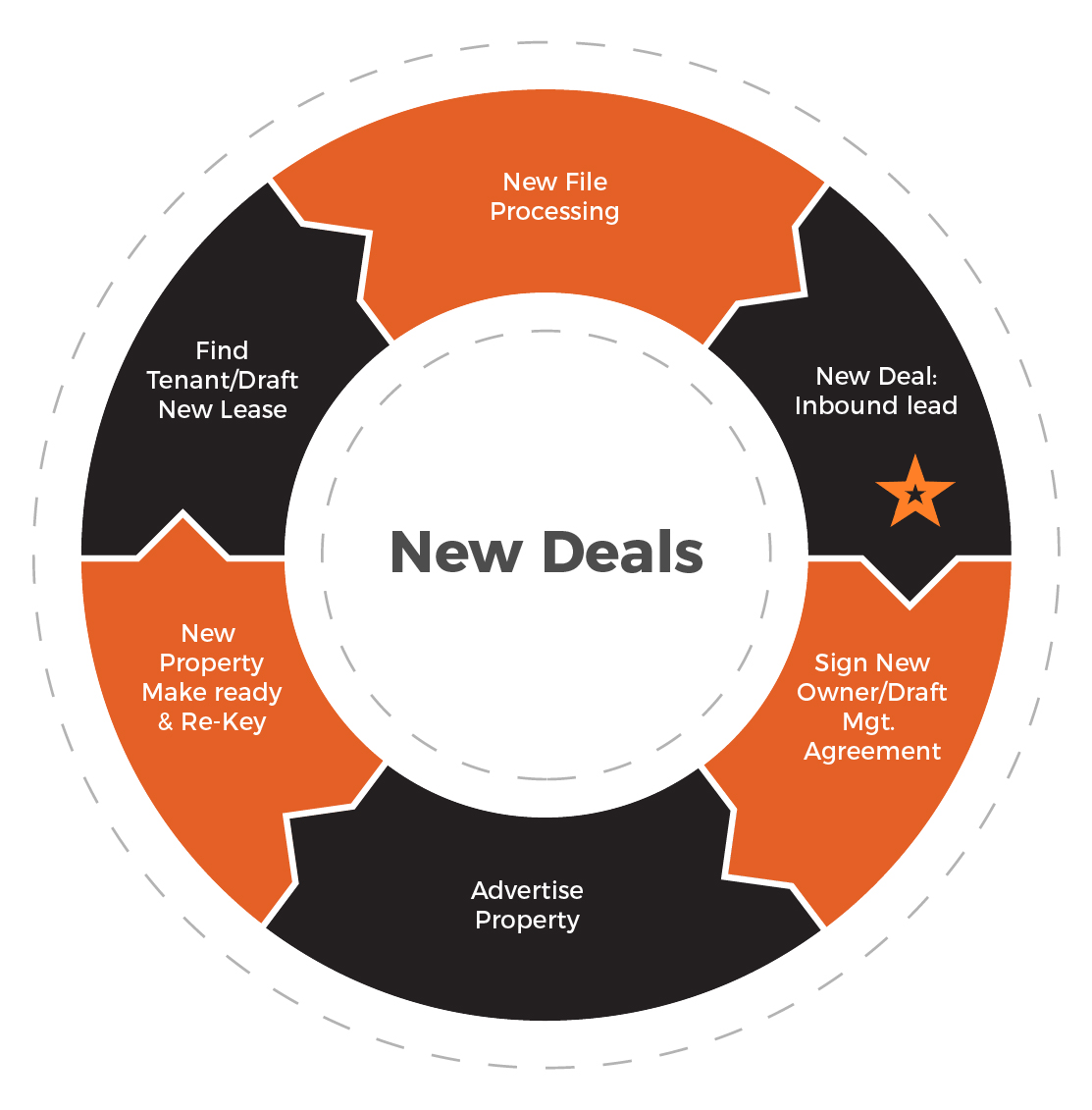 Inbound Leads
The property lifecycle starts with the new deal stage—and with a new lead. Whether through inbound marketing, paid ads, or outbound marketing efforts such as radio ads or cold calling, your marketing team acquires new property management leads.
That lead should then populate into your CRM if your team is set up to use marketing process automation, or they will manually have to create a new deal in your CRM.
Perfectly adjusted marketing automation should then move that lead through your team's sales pipeline based on the triggers that you set. An example sales pipeline would look like this:
New: Used for untouched leads.
Attempting to Contact: Leads that your biz dev team have acknowledged they are working.
Nurturing: Leads that have been contacted but not closed. This is a great place to have your marketing team enroll a lead in a nurturing email drip to let automation do the work for your sales team.
Appointment Scheduled: Let your automation move a deal to this stage when a lead schedules a meeting from your meeting link

—without anyone having to move the deal. Trigger an email to alert your team that a lead is ready to get on the phone.

Working Deal: Keep your leads organized, so your biz dev team never confuses two leads and mentions "the last time we talked" on the first call. Make every single property management lead feel important by letting automation keep your sales staff organized. Use this stage to hold leads that have been met with and are being worked.
Signing New Owners (Draft PMA)
This is still a part of the sales pipeline! After your sales team gets a verbal commitment from your lead, it is time to send your property management agreement to them to make it official.
Sales and new owner onboarding process automations can continue to assist your business development team.
Drafting PMA: Move a new deal to this stage to trigger the creation of a new PMA (yes, automation can create a PMA for you—ask us how!)
PMA Sent for Signature: Move a deal here when the PMA is sent.
PMA Signed: Automations will move your deal here when the PMA is signed so your biz dev team can review and move to the next phase.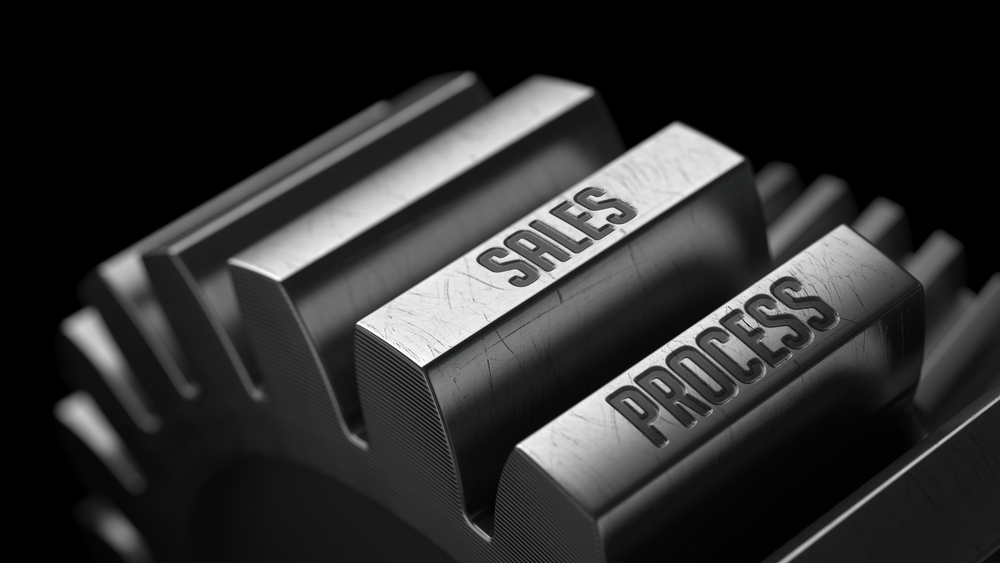 New Listings: Advertise the Property
Before your staff starts working on the make-ready, you'll want your marketing team to get the property listed and on the market as quickly as possible to build a pool of potential renters that are ready to lease when the property is open for viewing.
Use automations to trigger checklists that your property management team can use to ensure that every task is being completed on time and to your specific property management workflows for leasing.
Let marketing automation alert your tenant prospect list that a new and interesting property is getting ready to generate interest the very same day!
New Property Make-ready and Rekey
Another chance for automation to shine is the Make-ready Process. Let automations keep your new owners in the loop (and request that great review from a thrilled client) while you let your automations send off tickets to each person responsible for a property's turn.
Your team can also use built-in reporting to always know how quickly they successfully turn a property, which parts of the process are bottlenecks, and where you should consider your next hire.
Find a Tenant
With finely-tuned marketing automation targeting great tenants that are looking for a rental, you'll be ahead of the competition in the area with a lower days-to-lease average than your competitors.
Using automation will allow your team to track average time on the market for the properties under your care, so you can keep ahead of trends and continue to give accurate data to owners that want to work with your company.
By hitting the time frames your sales team talks about, you'll set yourself up for customer satisfaction—and hopefully, some great referral business!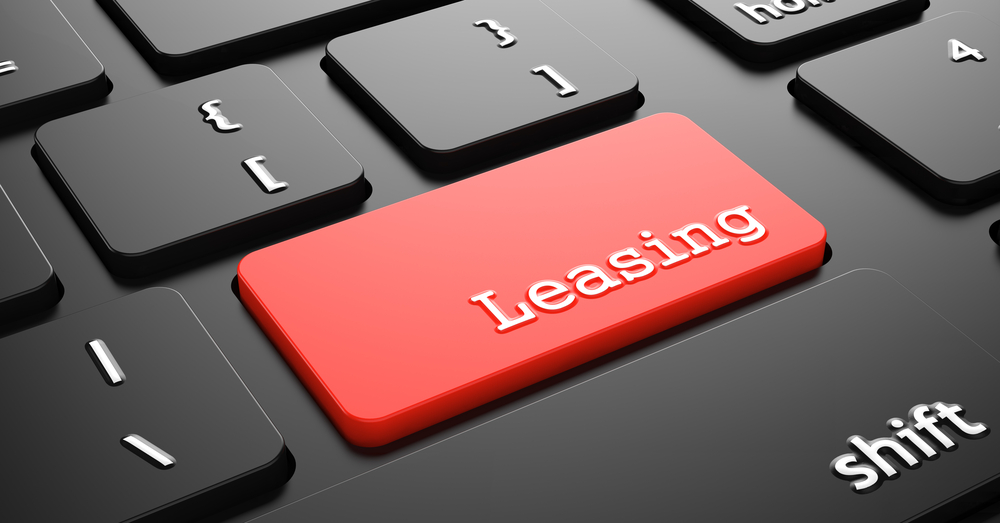 Draft a New Lease
Your team can use automations for the lease drafting process, just like they can for the sales and new owner onboarding process! Automate the sending and receiving of the lease documents and get owner approval with just a few clicks.
New File Processing
The process automations supporting your team will cooperate with your property management software, so they have complete data in both systems. This helps your team to quickly process the new file, and then move to the property management phase of the property lifecycle (we'll cover this in our next blog).
Just how much time and money can process automation save you? Download our case study on the power of automation to see what we did for a major player in the industry!