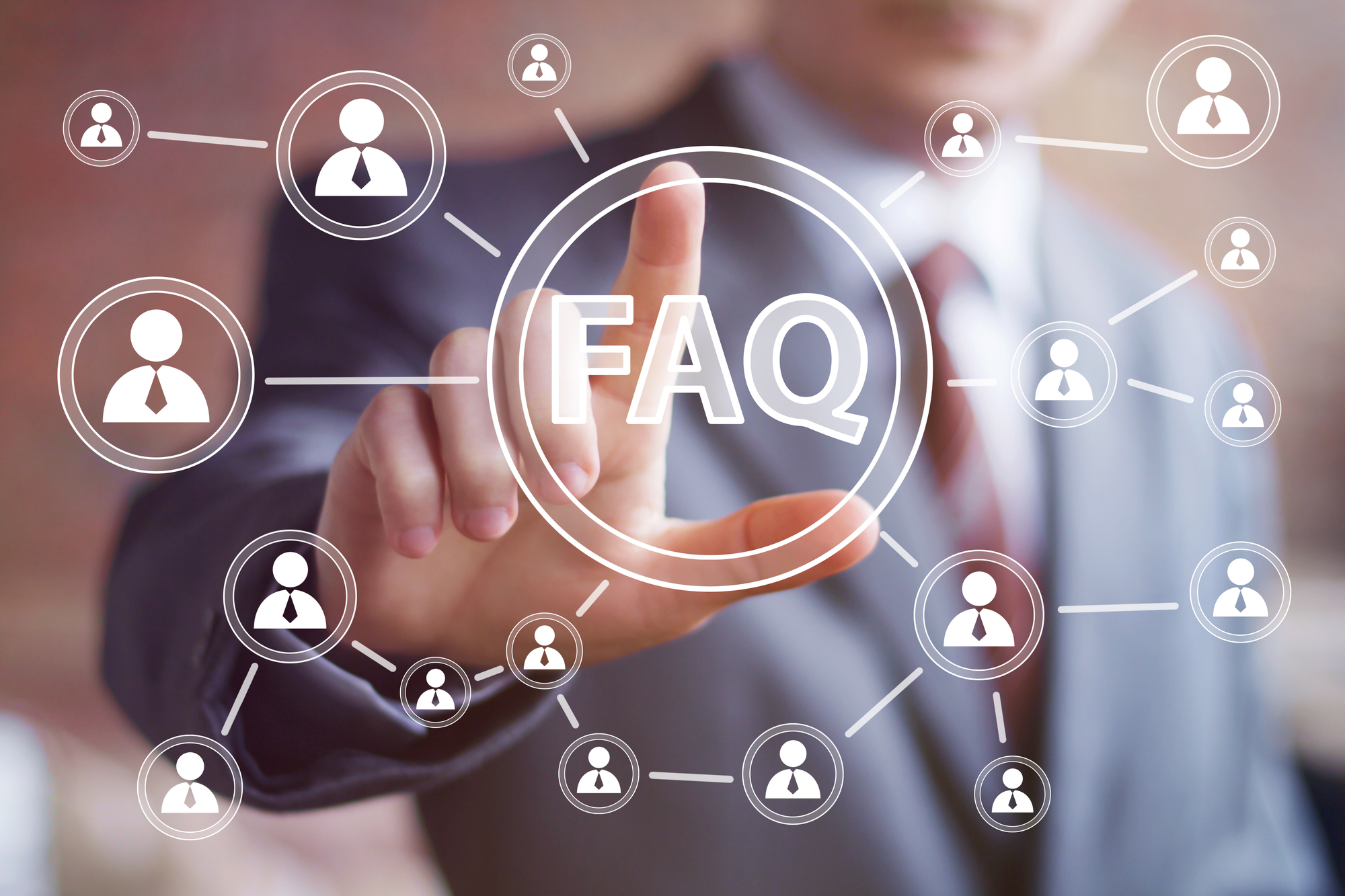 Building a Knowledge Base for Your Property Management Website
Anyone who has run a property management website knows that you'll get asked many of the same questions repeatedly, both during the process of attracting leads and from current clients.
It's essential to notice and evaluate whether a problem is a unique situation that provides an opportunity to demonstrate stellar, personalized customer service. However, your FAQs do take up a lot of time—and many customers would happily get the answer themselves from your well-formatted website rather than taking the time to arrange a phone call or web meeting.
Moving beyond a traditional FAQ, HubSpot's Knowledge Base feature allows you to solve a variety of customer service problems with less effort and frustration while making the experience seamless for clients. Demonstrate your expertise as a local company through the creation of a comprehensive knowledge base, and you'll also gain back the time you could have spent answering repeat questions on generating new leads.
What Is a Knowledge Base?
A knowledge base is like an incredibly-comprehensive, search-engine-indexed, frequently-asked-questions section. Rather than putting only a few sentences in response to a common question, the knowledge base offers in-depth tutorials that assist viewers so well that they no longer need clarification from your support team.
Your knowledge base can also be a great tool for integrating with other technology you currently offer, such as proactively suggesting a resource in an automated response, communicating through a chatbot, or another quick-response tool in your CRM. Follow this up with an offer to continue the discussion if the knowledge base resource doesn't meet your client's needs.
What Should Your Digital Knowledge Base Cover?
Work backward in creating your knowledge base.
Talk to your customer support team and have them each write out the two or three questions they are asked most often (most likely, there will be lots of overlap!)
Then talk through what it would take to clarify the answers to those questions in great detail—so thoroughly that the landlord-client would have everything they need to move forward right using your property management website.
Think through the features that your content might need: eye-catching images, expert advice, step-by-step tutorials, for instance.
Creating these items takes time, of course—but for questions that your team gets from nearly every client (often more than once), it's a valuable investment of your time.
Using the HubSpot knowledge base structure for easy navigation when just browsing enhances the overall experience for your property owners and makes them more likely to return to the resource in the future.
Why Offer a Comprehensive Knowledge Base for Customers?
We won't sugar-coat it; having a great digital knowledge base takes work to maintain. However, it saves more work than it takes! Here are four of the top reasons to keep a digital knowledge base on your property management website.
Improve Your Credibility With Leads and Clients
Your property management leads aren't waiting until after you talk to each other to decide how they feel about you. They form an opinion based on many online presence aspects, including your social media and the information you have on your website.
An easy-to-navigate and clear knowledge base online sends a straightforward message about how expertly you handle your properties.
Your leads will start looking through from the beginning and may even come to your first meeting or phone call with a better-informed set of expectations regarding what you can do for them.
This information, in turn, makes it easier to sell them on your approach and to onboard them as new clients.
Starting the trust in your relationship as early as their first click-through from a search engine is an incredible way to start building a fanbase.
Save Your Support Team's Time for What Matters
While the overall goal as a lean company is not to be over-staffed, you also want the staff you do have to be able to do an amazing job with their answers to urgent or unique questions. Using a knowledge base helps keep your skilled customer service team from getting overworked answering the same question on repeat.
Instead, they become well-known for having the perfect resource on hand for simple search terms with a tailored answer for queries that can't be answered by your repository. Ultimately, this also leads to a higher level of professionalism in the response times of your staff when they are called on to tackle a pressing issue. When your staff is more productive, so is your company as a whole.

Generate New Leads Through Stronger Website Content
The more web content you have, the more content that search engines have available to index for organic traffic. When a potential lead looks for answers to common questions that appear on property management websites, they are more likely to find your site because your knowledge base is there.
In a sense, you become the leading expert for all property management traffic—while still providing the local expertise your target audience needs. Being an authority on a topic—or several topics—is just another way you can passively increase your market share!
Analyze the Knowledge Base To Understand Your Leads' Pain Points
One of the most important facets of the knowledge base is the fact that you can look at which articles and how-tos are getting the most traffic. If you use your analytics wisely, you can predict which articles aren't giving people what they need (lots of clicks but high bounce rate, for instance), versus articles that people spend a lot of time reading, which might signal they want or need more material on the topic.
Your Knowledge Base Is More Than a Cog in Your Website
Altogether, creating a knowledge base resource that your potential and current clients can access through your website helps you at every stage of client acquisition; it's well worth your time to get started. Beyond its benefits to increase the overall efficiency of your staff, content offerings, and website design, it also serves as an SEO and credibility boost. That makes your knowledge base a component of your sales performance without being as flashy as direct advertising.
If this sounds like a considerable amount of work on your part while you're just trying to keep up with COVID-19, leave it in our hands! Geekly Media can craft an appealing, functional, and professional knowledge base curated just for you! It's just one of the many resources we offer ready to be put to use for you.
While your knowledge base can serve to boost sales by being an indicator of your overall at meeting the needs of property owners, it's not the only component of your sales structure you need to consider when your business is now reliant on digital methods due to social distancing and outright quarantine.
That's why we put together our Business Development Handbook for Selling During Social Distancing. After you've freed up your team's ability to provide exceptional customer service by building your knowledge base, maximize that newfound time by learning how to convert your leads to clients—and retain the clients you currently have—even when you can't meet face to face.