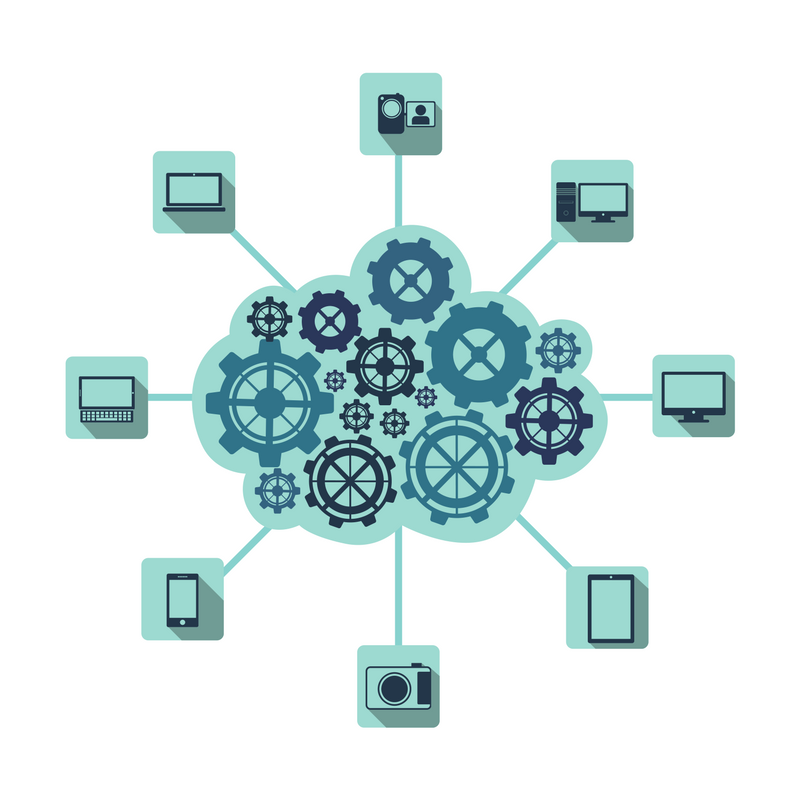 Avoiding a Technology Rat's Nest
Best in Class Versus Integrated Solutions
At some point, it will become mandatory for property managers to utilize a mix of technology to run their business successfully. The good news is, using property management software helps make tasks easier to manage while simultaneously preventing moving parts from becoming uncontrollable.
The bad news is, although while recently reporting significant investments, technology in the property management industry hasn't caught up to the maturity of other sectors.
Integrated software solutions remain just out of reach for many property managers, and, as a result, they're finding themselves with a rat's nest of technology and so-called software "solutions." It isn't uncommon to see property managers tracking complex processes on spreadsheets. While that may delight some, it causes the rest of us to cringe.
One of the most significant complications of investing in a basket of property management software is that it causes duplicated work. When you take the time to enter data into several different applications, this means you're spending less time accomplishing tasks that are more urgent. When you track the same data multiple times, it is not only an inefficient method! When you juggle too much, you're more likely to make an expensive error. In doing so, you could also drop the ball and provide a poor tenant experience.
What can you do to solve this issue?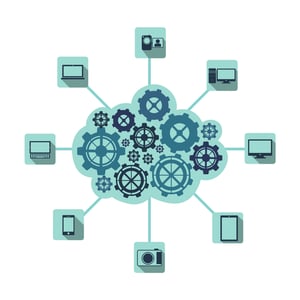 When you cut down the number of systems you use, this is by far the best solution. Initially, it may seem like obtaining the most popular property management software with all the bells and whistles may seem like the best idea. However, is this software solution one that makes sense for you and your property management business?
Answering these questions are just the beginning of helping to solve the issue. The main reason is that many believe that, the more property management systems they use, the more efficient they're being. However, this isn't always the case. Therefore, you should be selecting software that performs best for your property management company while simultaneously cutting down on the number of tasks you're completing.

For example, if you must choose between one piece of software that performs three tasks reasonably well and another that performs one task optimally, the first choice is the best. The best solutions for property management businesses are those that work well without complications in an already complex industry.
What to Consider When Selecting Software
You'll need to consider hiring some help as your business begins experiencing growth. It will become your team's responsibility to learn how to use the business's software. Therefore, when fewer applications are in place, new hires and existing team members will get up to speed quicker. Also, take into consideration what CRM software you'll be using when thinking about training experiences. If that software is challenging to use now, that won't change later.
The Benefits of How CRM Automates Some Communication
Thanks to technological innovations, property management companies have been able to change entirely how they operate on a day-to-day basis. In today's economy, it's possible to gain control over all portions of a business—and customer care is no exception.

With that in mind, customer relationship management (CRM) plays an integral role in controlling customer care, data analysis, marketing campaigns, and much more while utilizing a single software solution. In doing so, it makes it easier to manage all external interactions and relationships that are essential for the property management business's success. With the help of automated CRM, it's possible to store prospect information, discover new sales opportunities, and gain control over your property management marketing campaigns.
It's essential that you complete software tests before committing to a purchase!
It's okay if you're not an expert before the trial period ends so long as the software makes sense.
It's possible to find programs that are intuitive—and, down the road, they'll save you a considerable amount of frustration.
Look for something else if this isn't the case. You'll find a plethora of trials available in the marketplace, and one of them is bound to work best for your company.
Accounting Software as a Best Practice Solution
Property managers will find the use of rental property accounting software as a considerable benefit to their businesses. Under some circumstances, it's possible to use software that allows third-party access for online payments, billing, and the use of plug-in software for QuickBooks. These integrations not only save time but also help keep accounting clean and organized.
Another essential consideration you'll want to make regarding your rental property accounting software is if it's going to update in real time.
If not, check to see when the schedule is for updating your data.
If this schedule doesn't work for you and you would prefer real-time updating, consider switching accounting software solutions.
Is Your Software Working to its Fullest Advantage?

While it's critical to use software that supports your business, working with software that has extensions and other benefits that make things easier is also advantageous. We'll talk about Chrome extensions in a minute. First, we're going to go over how innovation in property management systems are allowing property managers to take advantage of software, so it works to their best advantage.

For example, a wave of new solutions is making it possible for property management companies to improve their internal operations. AI-powered rent collection software allows property managers to collect rent from tenants conveniently, lease management software extends leases, and online property management software mitigates property issues before they arise. The purpose of these solutions is to complement current property management systems by acting as an extension rather than as a replacement.

Using Chrome Extensions for Tracking and Management
Speaking of extensions, we're going to dive directly into that definition in a literal sense. Google's Chrome Extensions make it simple for property managers to not only manage their business but also keep it organized. In this case, we're talking about keeping track of time and using extensions for project management.

One of the easiest ways of tracking time is through the use of Chrome extensions. Some examples of time tracking extensions include Toggl Button: Productivity & Time Tracker, TimeYourWeb Time Tracker, and HubStaff Time Tracker. These extensions also allow you to add a task to a project management software solution, and you can use extensions like Todolist: To-Do list and Task Manager or OurStickys - Sticky Notes on every page extensions to accomplish these goals.
Don't Neglect Your Website
How your property management website looks, its design, and how often updates occur is a direct reflection of your property management business, its culture, and what tenants can expect when they interact with you and your staff.
Therefore, because first impressions matter, it's critical that you consider using a professional developer to create your property management website instead of relying on software. However, if your software solution offers backup storage via the cloud that's built-in, this is a service you should utilize. Services like DropBox or other similar services using a cloud base work well as an additional back-up.

When the developer designs your site, it's essential that they do so in a way that integrates with your software solutions when possible.
Additional Things to Avoid
While the recommendation is to select an integrated solution, it's critical that you're not paying for things that aren't necessary for your business.
It's also essential that you're not finding yourself locked into service agreements.
That way, you're able to move freely on to a different solution if you discover the current one doesn't fit your needs.
You should also av

oid selecting software that isn't user-friendly or that has poor interfacing.
For those who are struggling with choosing the correct technology mix, working with a property management consulting firm toward the creation of a game plan for the most optimal combination of business technology is the best solution.