A quality inbound marketing effort is essential to the success of your property management business. In terms of "bang for your buck" in the property management world, inbound marketing will win out over outbound marketing in a significant way. Your audience occupies a bit of a specialized niche, and it will take more than a clever jingle to win them over! Inbound marketing allows you to demonstrate how your business is a cut above the rest—before you even get clients in the door.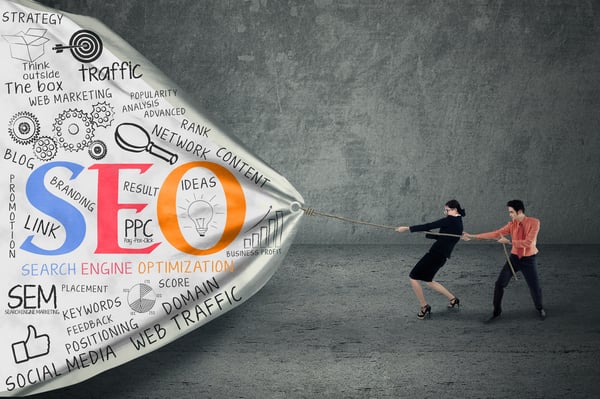 To do inbound marketing well, you'll need to have an understanding of a handful of strategies.
You can promote awareness and engage with your audience through pay-per-click and social media marketing.
You can deliver your

(

high quality) content through content and email marketing.
You can lock in conversions with an excellent landing page.
All of these strategies are important—but are you doing all that you can? Is there anything else you can do to bring traffic and widen the scope of your audience? The answer is yes! Effective Search Engine Optimization (SEO) can go a long way towards improving the visibility of your property management business.
What Exactly Is SEO?
SEO is the process of improving the "ranking" of your business in a search engine's algorithm. A search engine's algorithm will cast a wide net across millions of websites, gather information, index and organize it, then return relevant information to whoever launched the query. This process is extremely fast: Google's algorithm is able to return 3.44 million results in .28 seconds.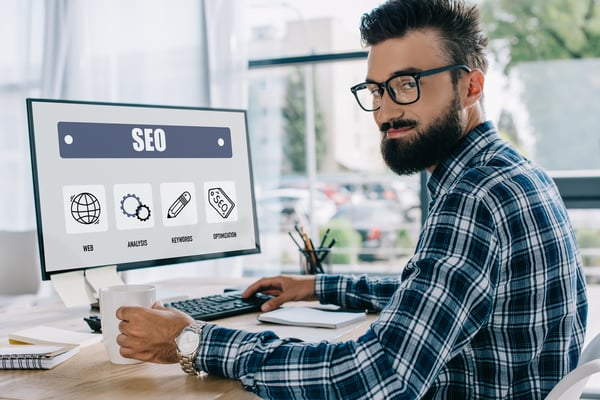 You can "optimize" your websites to be more favorable to a search algorithm by adjusting their design and content. Optimization seeks to adjust where your content appears in a search result. The earlier your content appears in a search result, the better. Some estimates say that the first page of a Google search result can generate as much as 92% of traffic. Ensuring that a search engine algorithm will return your content to a user is an essential part of generating leads.
Employing sound SEO practices can make this happen. However, remember: just like everything else in life, you may need to temper your expectations of SEO with a dose of reality. Here are a few common misconceptions about SEO that we'd like to dispel.
1. "You Can Get Great Results Overnight!"
As with anything else, achieving excellent results with SEO takes time and effort. You may be swamped with anecdotes about the effects that SEO brings for other businesses; it's an easy leap to assume that adopting the same practices for your property management business will bring the same results.
Eventually, these practices will bear fruit—but they can take upwards of three to six months to achieve. It will also require you to stay on top of keyword trends and adjust your efforts accordingly. Do the work, and you'll see the changes—but it won't happen overnight.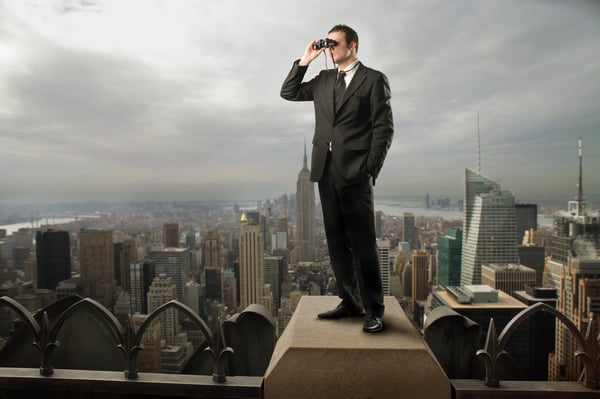 2. SEO Is All About Keywords
There's a lot more to search engine optimization than scattering keywords throughout your content and websites. You may have heard of "keyword stuffing," which is the practice of overloading a website with keywords to manipulate the site's ranking.
This practice may have worked to some degree in the past—but with evolving search engine algorithms, this technique will often work against you today. SEO should be planned and executed with deliberation: be sure to make every word count! Don't forget that SEO involves a relatively wide range of activities; keyword stuffing is ineffective at best—and unethical at worst.
3. SEO Is "Fire and Forget"
SEO is not a process that you can implement in a day and ignore afterward; it takes time for SEO to pan out for your property management marketing plan. You'll also need to spend time refining your strategies as you acquire new data.
Search engine algorithms are always evolving, and it's vital to keep up the pace if you don't want to see your rankings drop.
Stay up to date with trends, keywords, and technological updates.
Keep producing good content, and be sure to optimize it in the right way as you do so.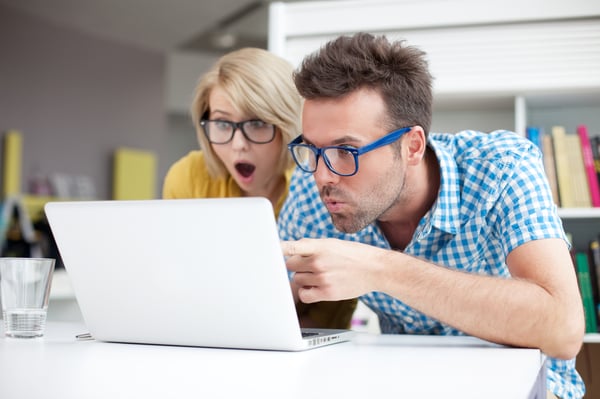 4. You Can Do SEO with Only One Page
Effective SEO does depend on hosting good content on your property management website that you've appropriately optimized. Unfortunately, that's not quite enough: you'll still need to branch out from "On-Page SEO."
You'll need what are known as "backlinks" to get the most out of your site's rankings. Simply put, a backlink is a link from another website or blog to your own. The more trusted and authoritative the domain linking to your content, the better. Don't neglect the importance of "internal linking," as well. Internal links can help users get around your site, promote your content, and allow search engine algorithms to parse your content better.
Improve Your Search Engine Optimization Strategies With Geekly Media!
SEO is a critical part of your property management marketing effort. Even for highly skilled property managers, SEO can be a challenge. Why try to do it all on your own? If you want to make the most of your inbound marketing efforts—but this sounds like more than you can handle—reach out to Geekly Media!
We know how important a solid SEO strategy is for your property management business—that's exactly why we crafted "The Property Manager's Guide to SEO in 2020!" When you download your copy, you're downloading critical information you need to stay relevant in 2020.