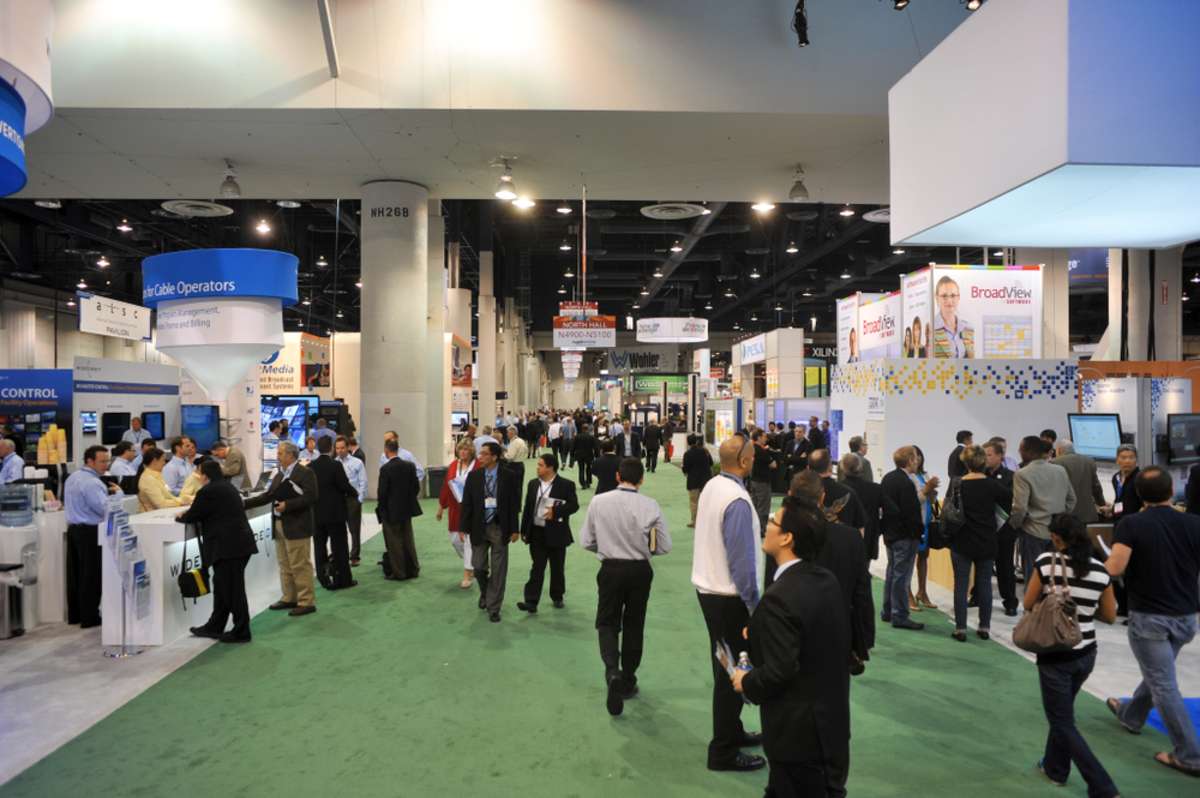 Trade Show Marketing: A How-To for Roofing Companies
Roofers know how important it is to generate new leads to grow their businesses. While digital marketing strategies have become increasingly popular, trade shows and events provide a unique opportunity to showcase your brand and network with other professionals in the industry.
Supporting roofer internet marketing services includes an omnichannel approach for a comprehensive marketing plan. One of those "channels" is attending and participating in trade shows and events. In this article, we'll explore how to effectively market your roofing company through trade shows and event attendance.


Start By Researching Relevant Events
While attending trade shows and events can be a valuable use of your time and resources, it's important to identify the right ones to attend. Simply showing up to every event you can find may not be worth your time and money.
Here are a few steps to help you identify relevant events for better trade show marketing.
Start Locally
Unless you have locations throughout the state, region, or country, local events are the best way to make your brand more recognizable in your community. Attend events in your area to build relationships with other local businesses and demonstrate your commitment to the community.
Do some research to identify events that attract your target audience. Consider what types of events your potential customers and other industry professionals will likely attend. Look for events that offer educational opportunities or provide access to industry experts.
Check Event Attendance and Demographics
Before committing to an event, check the attendance and demographics. Make sure the event is well-attended by your target audience and that the demographics align with your ideal customer profile.


Prepare for the Event
Once you've identified relevant events, it's time to prepare for your attendance or participation, depending on your level of involvement.
Here are a few tips to help you make the most of your trade show or event!
Develop a Marketing Plan
It might not be "your" event, but letting your audience and customers know you'll be attending a trade show helps bridge the gap between offline and online marketing efforts. It also helps build better brand awareness.
Develop a marketing plan to ensure that you maximize your return on investment. Identify your goals for the event, and develop a strategy for achieving those goals. Consider how you will promote your attendance before, during, and after the event.
Create roofing social media posts that let your social audiences know that the event is coming up and that you have a booth and are excited to be there, and invite them to come by and see you at the event. You can also use social media to promote any offers you'll have available to attendees and create excitement for the event itself.
Create Promotional Materials
Develop promotional materials to distribute at the event. This could include brochures, business cards, or other branded materials that showcase your company's services and expertise.


It's Event Day: Make a Good Impression
When it's time to participate in the event, make sure you're ready to make a strong impression. Here are a few tips for participating effectively.
Set Up a Professional Booth
If you're an exhibitor at the event, your booth is your chance to make a strong first impression. Make sure it's eye-catching, professional, and showcases your company's services and expertise.
As people come by your booth (or pass it by), take notice. What draws them in to chat with you? How are other booths from competing companies engaging with attendees? Take notes and improve your approach throughout the event and for upcoming events to connect with more people.
Network with Other Professionals
In addition to connecting with potential customers, take the opportunity to network with other professionals in the industry and in attendance at the trade show or event. Building relationships with other roofers, suppliers, and industry experts can help you grow your business and stay up-to-date on industry trends.
If you're attending an event but not bringing a booth, you still have a good opportunity to connect with potential partners at industry events.


Follow Up After the Event
Following up after the event is critical to maximizing your return on investment and turning contacts into potential leads for new business. Here are a few tips for following up after events.
Connect with Potential Customers
Make sure you follow up with potential customers you met at the event. This could include sending a follow-up email or making a phone call to thank them for stopping by your booth and offering additional information about your services.
Maintain Contact with Potential Partners
Don't just focus on potential customers – follow up with potential partners you met at the event, as well. This could include suppliers, real estate agents, home builders, other roofers, or industry experts you met at the event.
Building relationships with these professionals can help you grow your roofing business and stay up-to-date on industry trends.


Evaluate the Success of the Event
After the event, take the time to evaluate its success. Did you achieve your goals? Did you generate new leads or build valuable relationships? Was it a bust?
Use this information to refine your strategy for future events and improve your skills when learning how to market a roofing company with a holistic approach. If an event didn't pan out the way you hoped, take it off your list for next year.
However, if a trade show helped gather valuable new contacts, see how you can improve your participation next time to build your brand.


Apply Trade Show Marketing for a Holistic Marketing Plan
Attending trade shows and events can be a valuable part of your overall marketing strategy as a roofing contractor. To make the most of your attendance, apply the tips we covered in this blog to maximize your efforts with events!
Then, to incorporate your event participation efforts into a holistic marketing strategy, work with an experienced roofing marketing agency like Geekly Media. With the right strategy and approach, trade show and event attendance can help you generate new leads, build relationships, and grow your business in the competitive roofing industry. Speak to a Geek to learn more about how we can help!
Ready for more insights into offline strategies roofers should incorporate into an omnichannel marketing plan? Download our free resource, "Marketing a Roofing Company Part 2: Enhancing Your Digital Strategy With Offline Efforts."