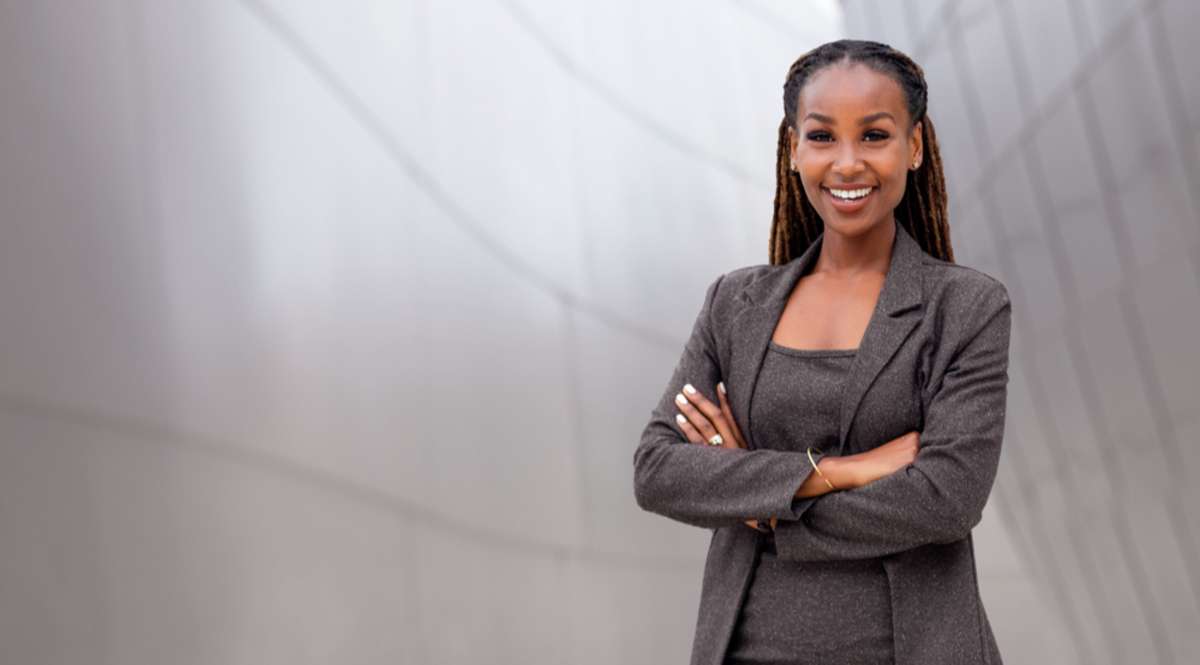 Small Business Consulting: You're the Boss! Don't Think Like Employees
As the small business you started from scratch grows, so does your team.
One of the most challenging transitions for many founders is delegating and allocating responsibility to their team. There's an emotional attachment; sometimes, it can be hard to let go. However, to grow, inspire your staff, and cultivate a leadership mindset, a great boss should know more than what's going on with the business. They should also prepare for the future and make executive decisions that impact everyone on the team and the projection of the business.
It comes down to a choice: will I be a boss or an employee?
In this blog, we're looking at how to grow your small business through developing a leadership mindset and a strategy to develop the most valuable assets to your business as you transition into a leadership role.
How to Start Thinking and Acting Like the Boss Today
Thinking like a boss requires a change in mindset and approach to thought patterns. Although not an easy task, through awareness and consistency, you'll be able to build a leadership mentality to help your business grow.
Here are some key ways owners of small businesses can shift to a "boss" mentality.
Consider the Future
Great bosses and small business owners consider the future, which informs their decision-making. Due to this, as a boss, you should be:
Anticipating changes in your industry

Planning for growth

Setting measurable goals and assessing decisions against these criteria

Focusing on high-priority tasks
These days, changes come hard and fast. A future-thinking boss should be prepared to face any challenges and adapt to the market quickly and effectively. Long-term focus is one of the critical characteristics of a successful entrepreneur, so make sure you start working on yours.
Focus On Clarity and Openness
A boss sets clear guidelines and allocates work that allows team members to be their best selves. If employees feel they are being unfairly treated, receive unclear direction, or are not provided with actionable feedback, their productivity suffers.
You may be a visionary boss, but this vision is seldom realized without the ability to communicate with a team.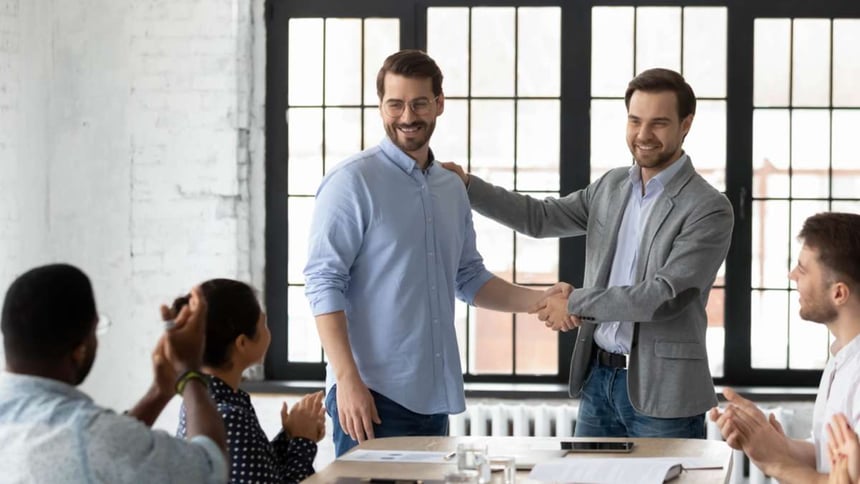 Some of the ways you can start thinking and acting like the boss include:
Understanding employee needs and goals through empathy

Focusing on listening actively with open body language

Providing ongoing opportunities for staff reviews and feedback

Create an environment in which staff are free to ask questions
Start thinking about what you're saying to your team and how they hear and interpret it. Some great questions to ask include:
Are there any communication gaps, and how can I fill them?

What could be done better?

Are employee needs being met?

Are there other ways I can explain things to make them more transparent and approachable?
Put yourself amongst the team to learn how they communicate while sharing your vision for the future of the business. In addition, by creating positive relationships with your staff, you'll be able to set a clear example of company values and expectations through your connection with the team.
Cultivate a Strategic Mindset
Self-awareness can help with every step of the business decision-making process. For example, some of the most successful athletes and entrepreneurs credit their success to creating a strategic mindset.
Strategic thinking means more than just looking at the big picture. So let's look at some additional ways bosses can cultivate a strategic mindset.
Become self-aware by questioning and challenging decisions

Understand how you make decisions and the biases involved in this process

Constantly review methods and strategies.

Remain open to new sources of information

Ask questions such as:

is there a better way to do this? Is this helping move the business towards our goals? What other possibilities are out there?
Prioritizing effectively and delegating tasks will free up your time to engage in self-reflection. Keep it simple and focus on what's working well versus areas that could be improved.
Develop Workflows to Put It All Into Action
Once you've developed a leadership mindset and stopped thinking like an employee, it's time to implement it.
This happens by developing small business solutions, aka workflows.
The real growth and success of your business depend almost entirely on your systems. These systems are known as "workflows" or standard operating procedures, which outline the steps required to undertake a particular task or move towards a goal.
This process starts by documenting your processes so that you have a base of information to work from. Then, everything from your onboarding procedures to behavioral guidelines can be transformed into workflows to benefit your staff.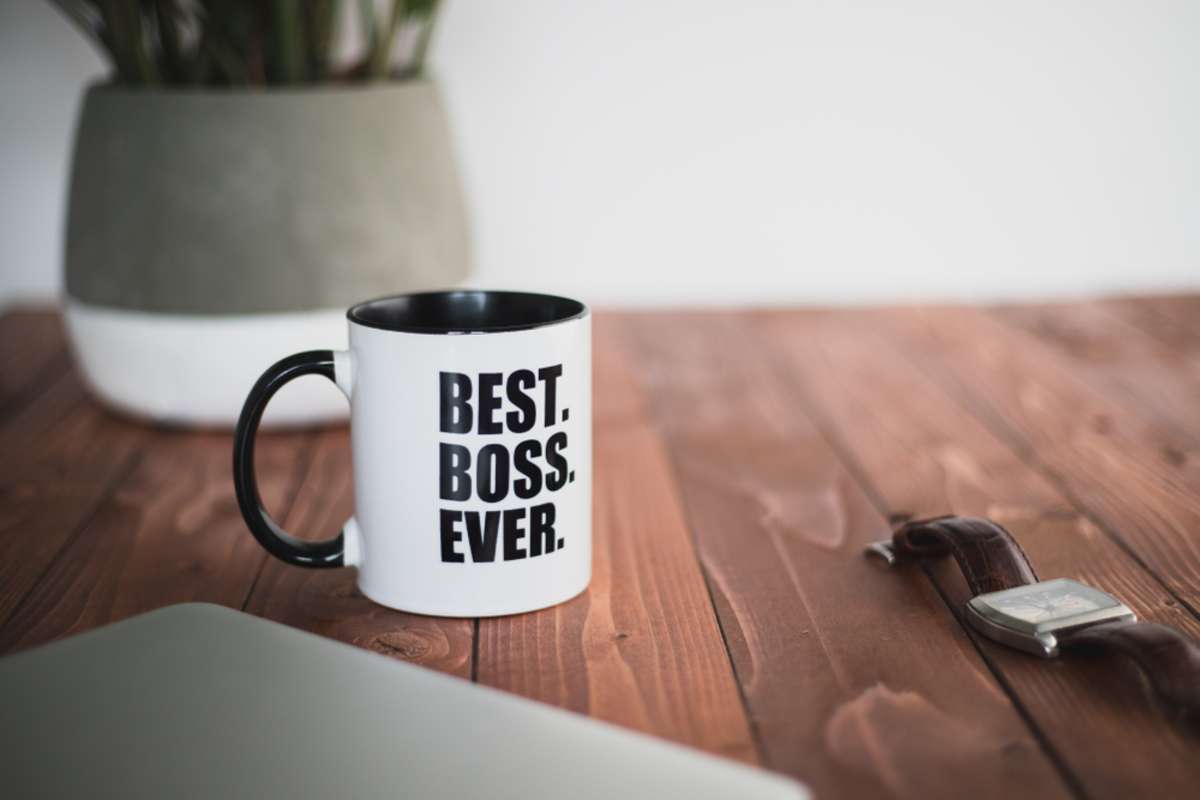 In addition, define your departments and teams within the business. Focus on who does what and which areas should be held responsible for which components.
By the end of this process, you'll have:
Onboarding materials (video, instructional content, and more)

Guides for measuring the performance of an employee or department

A resource for employees to consult when they have questions

A roadmap to success
Great leaders simplify and lay the foundation for growth with their procedures. Finally, a fantastic boss understands and values outside advice. Therefore, a boss for a small business consulting company knows that's true and seeks objective input to help take the proper steps toward the future.
The Leader of a Small Business Consulting Company Must Think Like a Boss
Thinking like a boss involves more than just telling employees what to do. It involves a complete shift in your decision-making mindset and the structural organization of your business. The great thing is that this process can begin today!
If you're ready to make the mindset shift from "employee" to "boss" or are after some additional insights into how you can fine-tune your strategies and grow your business, Geekly Media can help.
Do you want to develop a leadership mindset and nail your workflows? If yes, reach out to the Geekly team today to learn how we can help you stop working "in" your business and start working "on" it!
Learn more about optimizing your business with a free copy of our "Game Plan for Success!"